Outdoors
Grimsthorpe Castle's Magical Gardens
This month sees the first day of a whole summer calendar of garden events taking place at Grimsthorpe Castle. The Vanbrugh-styled country estate near Bourne is home to Jane Heathcote-Drummond-Willoughby, the Baroness Willoughby de Eresby…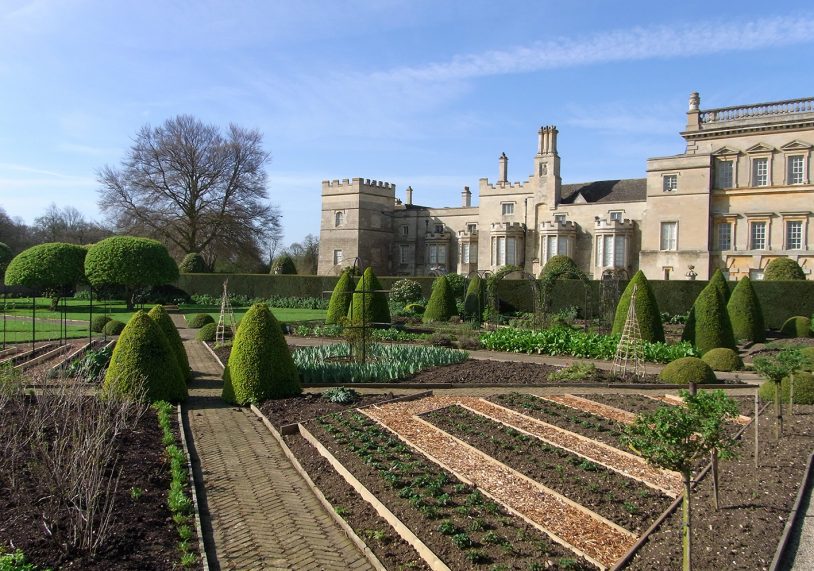 It's 800 years old, carries a Grade I listing and it's surrounded by over 3,000 acres of gardens and pasture, plus a further 10,500 acres of farmland. The estate as a whole comprises no fewer than 200 properties and 20 farms, and is home to many hundreds of people.
Yet Grimsthorpe remains a most understated country property, at least compared to say, Burghley, with its equestrian links or Belton and Gunby, with their National Trust affiliation. To miss out on Grimsthorpe, though, is to miss out on – to coin that most overused of clichés – a hidden gem.
The gardens extend to about five or ten acres, and are tended by Jim Handley and his three members of staff. The estate's head gardener for five years works alongside estate manager Ray Biggs and Lady Jane Heathcote-Drummond-Willoughby, the 28th Baroness Willoughby de Eresby.
With over 20,000 now visiting Grimsthorpe Castle each year, everyone at the castle is committed to ensuring their visitors are not only entertained – with cycling and walking routes for instance – but also enjoy beautifully tended grounds, with immaculate lawns that reflect Capability Brown's vision when he redesigned them in 1771.
Historically the family only spent summer in the Castle, but now its incumbents are here all year round, and with unprecedented visitor numbers, Jim and his team have been working hard to introduce new spring borders, bulb areas with narcissus, tulips and wallflowers.
Grimsthorpe is a compelling place to visit in March and April, with the estate's first opening on 29th March plus NGS days on 8th April and 6th June. The estate's gardens will also open over Easter and until the end of May, on Thursdays and Sundays too, with Sunday to Thursday opening from June onwards.
Over the next month or so, as well as its drifts of spring bulbs and spring borders, Grimsthorpe will also open a new area of the garden, its Edwardian walled garden, previously rented out as a market garden. It's in the process of being transformed with renovated glasshouses, and an orchard featuring heritage varieties of apples from Lincolnshire.
It will also be used to house a collection of memorial art. The estate's topiary collection is already looking superb, and over the next couple of months, when the estate's rose parterres are in full bloom, the grounds' wildflower meadow will provide the contrast between formal areas of the garden and more relaxed areas for nature – and families – to enjoy.
Speaking of which, walking and cycling routes plus an adventure playground ensure there's plenty of opportunity to enjoy a whole day on the estate. And, on 15th July, a Garden Day will include pop-up restaurants with food sourced from the kitchen garden, a Chelsea-style show garden designed by the area's Peter Eustance and with displays by groups like beekeepers, plus face-painting and entertainment for children.
An estate for all seasons with stunning gardens at its heart, Grimsthorpe is one of the area's most understated properties, and from Spring into high summer, there's plenty to interest for anyone from families to the keenest gardener.