Ladies
Favourite Fashions from Cavells featuring Millinery
High summer means weddings, garden parties, civic functions and perhaps a day at the races… so to ensure you're properly attired, we've enlisted the expertise of local milliner Rebecca McGeough or Rebecca Couture… she'll ensure you're able to get ahead in hats this season!
We were treated to gorgeous sunshine at Hambleton Hall in May, and what a beautiful setting to showcase some truly extraordinary hats!
Rebecca works from her studio in Oakham Enterprise Park, the commercial warren just outside of the town itself. When you walk into her studio you'll find yourself stood amongst some of the world's finest millinery, all sorts of interesting hats and fascinators of different shapes and sizes. Rebecca and her husband Patrick moved to Rutland ten years ago after his parents moved to the area. They live in Oakham together with their two children, Patrick and Harry who sound like they're going to be martial art masters! Back to the business of hats, let's start from the beginning.
Quite fascinatingly, Rebecca is actually self taught at this fine art. "My mother goes to a lot of race days, in fact she'd wear hats to Tesco if she could," she says.
"Wanting a different outfit for each meeting was starting to get expensive so I thought I'd have a go at making her a hat." These first few attempts turned out well and Rebecca had seemingly found herself a new hobby.
"I shared some photos on social media and then friends and family started to get in touch wanting a hat," she says.
Things spiralled, as they usually do when someone has a talent and before long a shop in Newmarket was getting in touch with Rebecca asking to buy her hats for trade.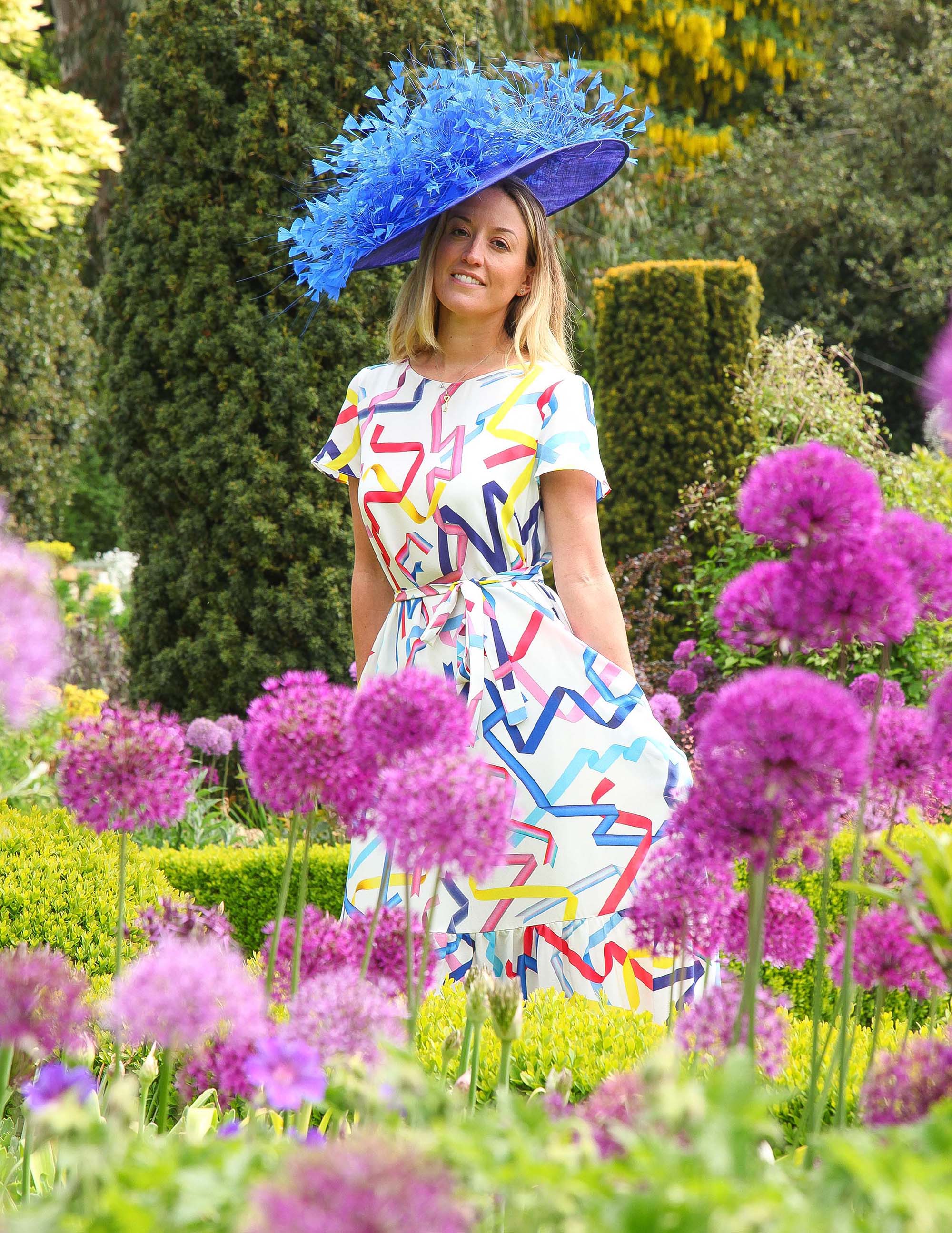 "I was working as well at this point, it was just a hobby and all of my time was starting to be taken up sourcing materials off the internet for the hats," she says.
In those early days, Rebecca was seeking inspiration from well-known milliner Philip Treacy, "I love his work and have always looked up to him," she says.
These days, you'll find Rebecca Couture Millinery alongside Philip Treacy hats in boutiques… and recently, she was featured in Tatler magazine!
It was in August 2015, a couple of years after Rebecca had made that hat for her Mum, she launched her first collection and since then there have been two collections every year for Rebecca Couture Millinery.
"The business has just gone from strength to strength, I moved into the Enterprise Park in 2016," says Rebecca. "Due to the increase in business in Autumn 2016 I employed Lyndsey who helps to look after the sales, marketing and website and also helps to make to the hats."
The enterprise park is a development of a prison! "The security is great," jokes Rebecca. "It's open 24/7 and so I can work whenever I like, sometimes it's great just to get that alone time and be amongst my creations late at night."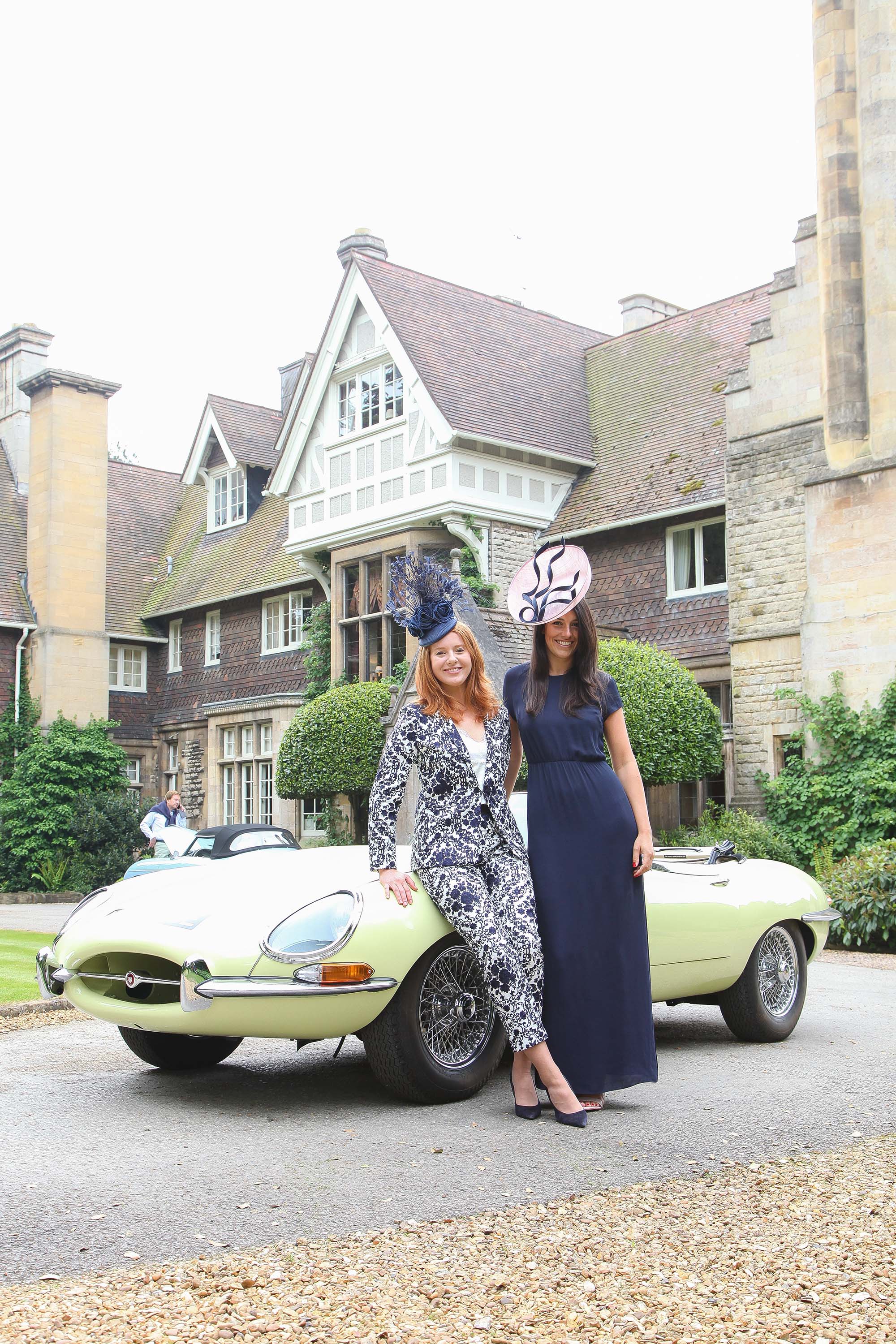 The former category C prison was damaged in a riot in April 2009 and was closed in March 2011 by the government.
The prison held more than 600 inmates but was never fully operational after the massive 19-hour riot, during which some blocks were damaged by fire.
The 10-hectare site has 25 buildings including residential blocks, workshops, a reception, sports pitches and a gym. It's a lovely community as Oakham Enterprise Park, there's a café, fitness classes and all sorts of different businesses within the blocks of studios.
With so many people working alongside each other at their passions in life, there seemed to be a great sense of camaraderie about the place. It's great to see such a positive result from quite a bad accident.
Rebecca enjoys a day at the racing herself and you'll often find her at the likes of Ascot, Newmarket and Glorious Goodwood.
"I was asked to judge The Best Dressed at Leicester last year, I love getting involved with things like that," she says. As for awards herself, Rebecca won Best Hat at York races, Galway races and was a finalist at Aintree, she also won Best Hat at Ripon last year!
This season, Rebecca says blush colours seem to be back in and while fascinators are still really popular, more people are starting to wear hats again.
"People are toning it down as you'll have seen at The Royal Wedding, making things more elegant again," she says.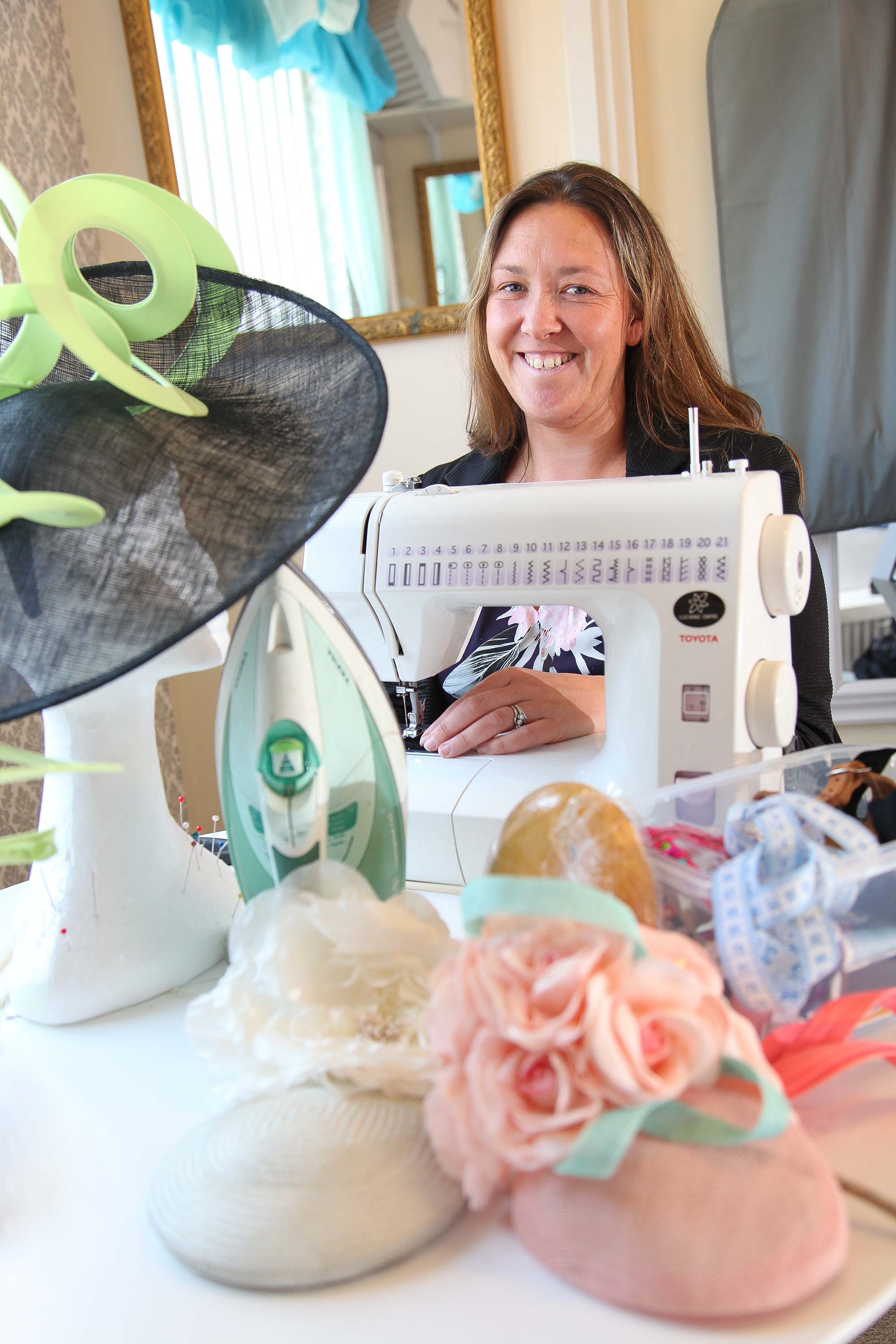 Although, sometimes there is no stopping people and the most peculiar request that Rebecca has completed so far in her millinery career was making a dartboard hat for Ascot.
"It was a really whacky hat," she says. "And extremely hard to make but I was really excited to see the finished product together with the outfit." Other high points have included creating a bespoke hat for Rebecca Vardy just after Jamie Vardy had won the Premier League!
What Rebecca offers is a private service where you can either call in on Monday, Tuesday or Thursday, anytime between 9:30 and 12:30 and have a natter, have a try on and leave with some inspiration. Appointments can also be made for alternative days and times to suit.
You're under no obligation to buy anything and if you choose to have a bespoke hat,
Rebecca can dye material so that it's an exact match to your dress.
"I just love seeing the happiness on people's face when their outfit comes together," says Rebecca. I should also add that when people say they don't suit hats it's ridiculous, there are so many different types, you just need to find the right one!"