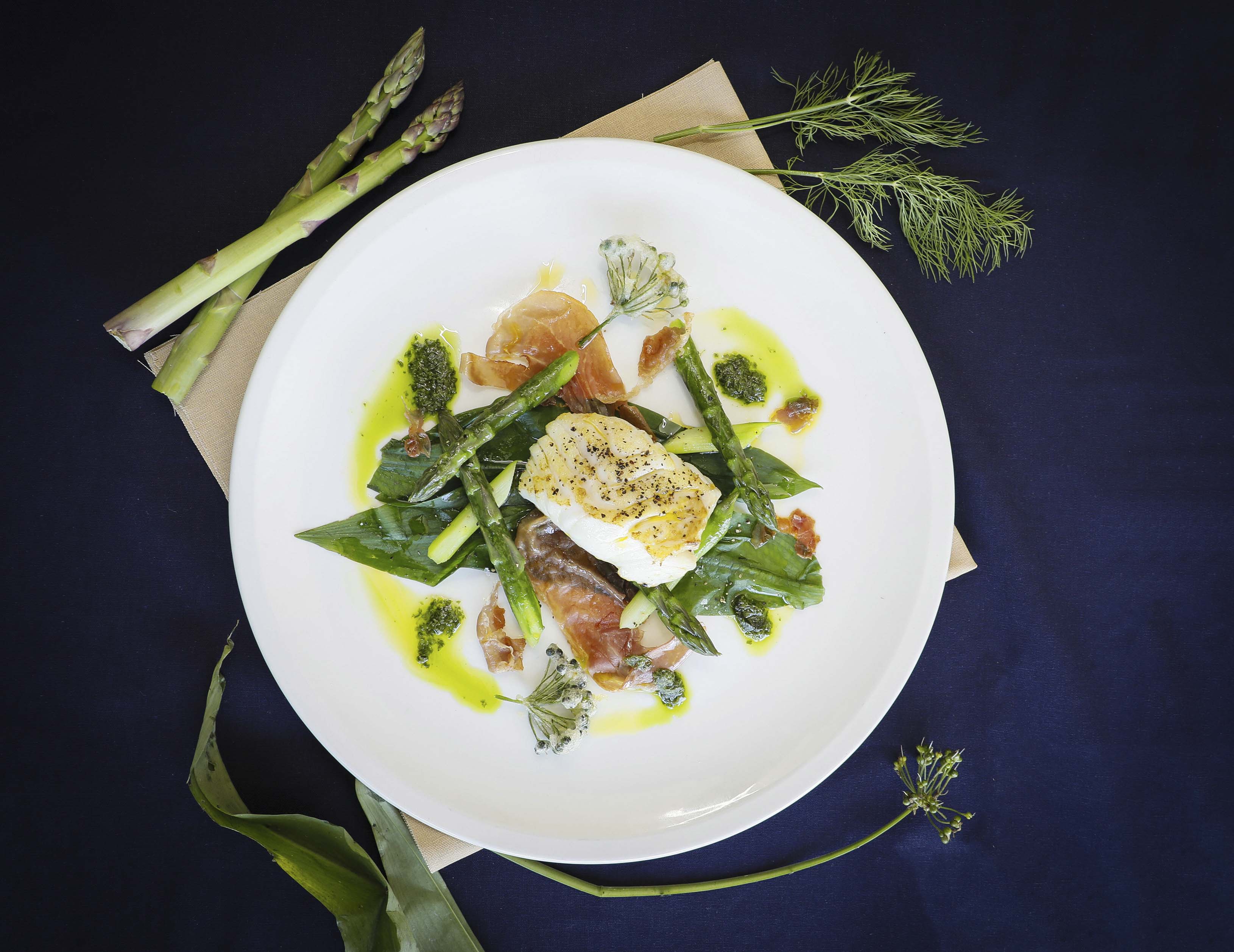 As Pride goes to press, Birdfair will be taking place at the reservoir, but there's just one species that's getting us in a flap. We're spotting the great plated Finch's Arms, a pub restaurant par excellence that'll ensure you're in cloud cuckoo land as you wing your way to Hambleton…
Without feather ado, we'll dispense with the usual bird puns, safe to say that you won't be led on a wild goose chase if you visit the absolutely excellent Finch's Arms this month.
The place is a true feather in the cap of Rutland, offering exceptional views over the reservoir as you enjoy al fresco dining on what is probably the prettiest terrace in the area.
The Finch's Arms is Grade II listed, built in the 17th century and celebrating its 21st anniversary this year under the ownership of the Crawford family of 'accidental publicans…' allow us to explain that one.
Colin & Celia Crawford purchased the Peacock pub in Redmile near Melton back in the late 1980s. They did so to convert it into private accommodation, but fancying themselves as evanescent publicans, the couple though they'd have a giggle and run the place for one last night before its permanent closure. Little did they realise that evening would be a tremendous runaway success and would take them in a rather different direction, accidentally falling in love with hospitality and keeping the place to run as a pub.
The couple raised their son and daughter Jordan and Charlotte in the place, and pioneered gastropub food before the term was ever invented… then used… then abused by every other pub restaurant the length and breadth of the country.
The second generation of Crawfords are now running the Finch's, which Colin and Celia – now in semi-retirement – took on after they sold the Peacock and moved to the Hambleton peninsula in 1997. They're also running the Finch's sister pub, the Hornblower on Oakham's High Street… and both places are absolutely brilliant.
The Finch's Arms is pretty big, but handily, it's divided up into nice little spaces for a cosier feel. There's a main restaurant seating about 70 with French windows and views over the reservoir plus a terrace for 40 diners when the weather is agreeable.
Adjacent to the main dining room is a private dining room for functions too.
As autumn sets in, the main dining room has a wood burner, but there's a beautiful wine bar, snug and main bar area in the wobbly old front of the place. Its flagstones, pews, beams and real ale are much more in line with winter dining.
Happily, you can choose to take the à la carte menu either in the smarter restaurant or in the more relaxed bar. This provides a choice of five sharing platters, five starters, seven main courses and six desserts.
Alternatively, there's a bar menu with four ciabattas and pub dishes plus a set lunch menu, too, with two or three courses and three options per course for £17.50 or £21.50, and a Sunday Lunch menu with two or three courses for £19.95 and £23.95.
Ingredients are sourced locally where possible, and during our visit that meant asparagus and strawberries from the Makey family's Manton farm, and trout from Rutland Water.
Plenty of effort goes into both the creation and presentation of each dish. Sous chef Max is known in these parts as an accomplished chef and is responsible for baking fresh bread for diners each morning. Naturally sauces, puddings and so on are all made in house, and the brigade of chefs dance around the pass choreographed by Mark Gough, who has been at the Finch's for nine years.
A classically trained French chef, he's a significant part of the reason that the Finch's enjoys the reputation for excellence and for consistency that it does.
The wonderfully relaxed pub restaurant co-exists really happily with that other great dining out experience on the peninsular, Hambleton Hall, with the patrons of both typically enjoying a visit to the other.
During our visit an abundance of sunshine meant that even on a weekday at mid-morning  the place was bustling with customers seeking, as we were, quality dining, great service and a really nice atmosphere… a case, perhaps, of birds of a feather flocking together.
What this does prove, however, is that we're not alone in finding The Finch's Arms one of the best quality pub restaurants in the area, especially as mid-summer turns into autumn, when you can enjoy morning coffee, afternoon tea, or the chance to wet your beak under a shady parasol. The Finch's Arms is, indeed, a great restaurant, perfect for this month and one we're very happy to crow about.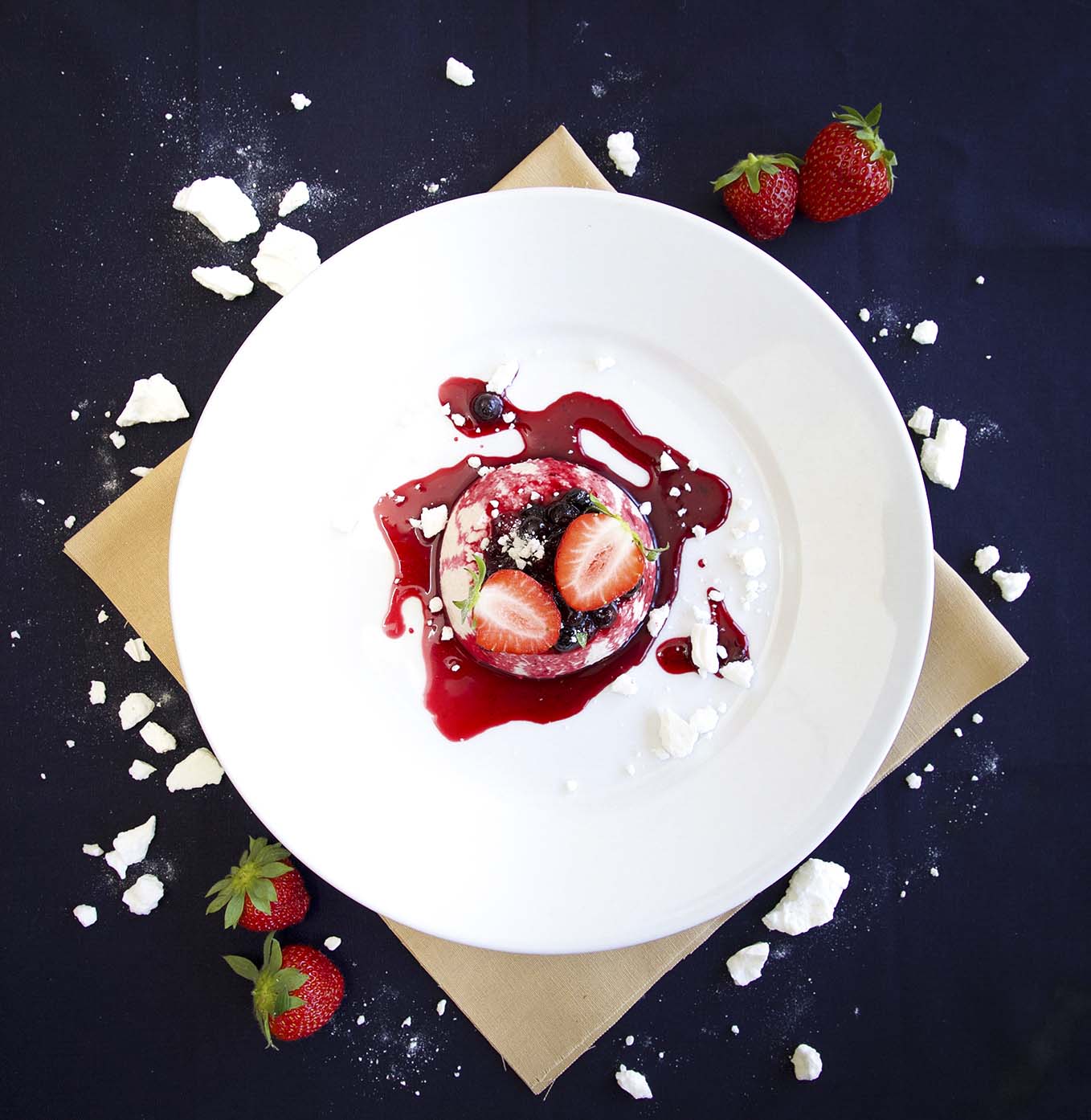 On the Menu…
Sharing Platter
Charcuterie of cold meats and balsamic toast £13.95.
Starters
Chicken liver pâté with onion relish and toast £7.50.
Tempura king prawns with sweet chilli sauce £9.
Mail Courses
Pan fried Atlantic cod with local wild garlic, crispy Parma ham and Rutland Water asparagus £15.
Duck breast with Stilton salad and sautéd potatoes £17.50.
Chilli beef fillet with baby Brindisa chorizo, feta cheese and chilli pepper jus £18.
Sirloin Steak, oyster mushrooms, hand cut chips and tomatoes £26.50.
Desserts
Rutland Water strawberry panna cotta with mixed berry compote and crushed meringue £6.50.
Apple and mixed berry crumble with custard £6.50.
Salted caramel crème brûlèe, amaretti biscuits, vanilla ice cream £6.50.
NB: Featured dishes are subject to change.
Open For Business…
Monday – Saturday: 12noon – 2.30pm; 6.30pm – 9.30pm
Sunday: 12noon – 8.00pm.
The Finch's Arms is based on Oakham Road, Hambleton, Rutland, LE15 8TL. Call 01572 756 575 or see www.finchsarms.co.uk.