Ladies
Local Bride Jenny Collier's Dream Wedding Win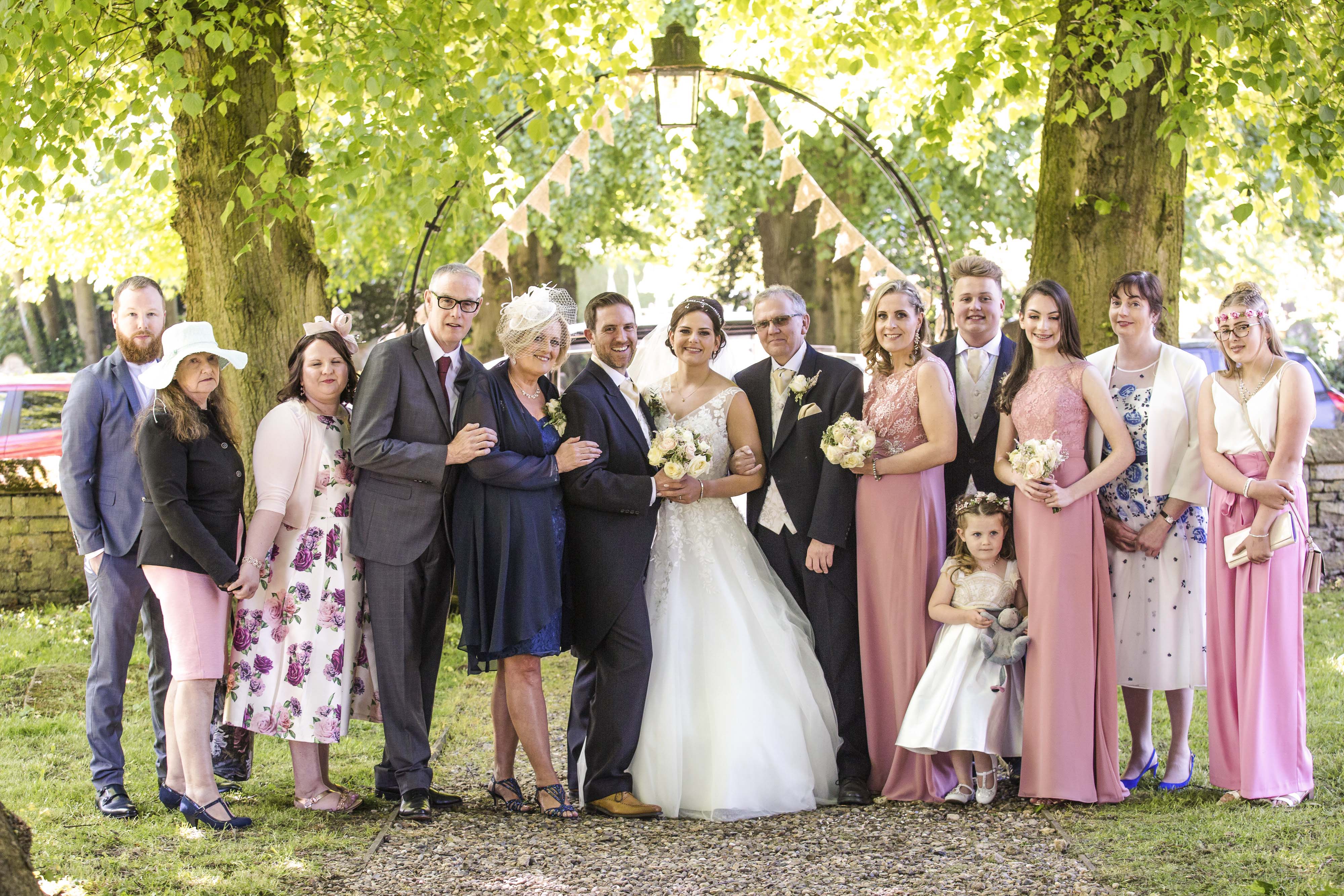 Every Valentine's Day we get to give away a £25,000 wedding to one lucky bride out of the 750,000 members on Rutland Pride's sister company, wedding planning website UKbride. Last year was no different when we called Jenny Collier to announce she had won the competition.
This year is particularly special as Jenny is based on the border of Rutland and Stamford. As the prize is entirely random, we have had London brides, Manchester brides and even Scotland brides win, but never someone in the local area.
The two live locally with daughter Felicity and son Oliver and tied the knot in Peterborough. They met through mutual friends and spent many months emailing each other before Alex asked Jenny on a date.
"It was a brilliant first date, and we both knew we would get together," says Jenny. "We stayed in the pub until they kicked us out and just got on so well!"
Three years later, they moved in together and soon fell pregnant with daughter Felicity. In September 2016, Jenny was getting ready for a charity gala ball before Alex decided to pop the question at home.
In February 2017, Jenny received the call from UKbride, explaining that she had won our fabulous competition.
"I just couldn't believe it! I was over the moon. Winning the prize just took all the pressure off of planning the wedding. I have friends who are currently planning their big days, and they're so stressed, and I just had none of that. It's such a fabulous prize."
"My dress was given to me by Berketex in Nottingham. What I loved so much about winning is the fact I still had choice; I won my dress from Berketex but they had hundreds of styles to pick from and I found the dress of my dreams."
"Our photo booth from Cheesy Smiles was fantastic – it was great looking through all the funny photos of the guests during the day – and Amanda from Dottie Photography was absolutely brilliant and left us with memories we will treasure forever. Get Film the videographer part of the prize, gave us several films of the day too that really did capture our emotions."
"The cake from Sophisticake was just so beautiful. It fitted with our 20s Great Gatsby themed venue and made a great centrepiece. We had a chocolate tier, a cherry bakewell tier and vanilla sponge tier with Sophisticake's signature fruitcake tier, which was the flavour used when she made Prince Charles and Camilla's wedding cake; another royal connection!"
"Because we had won pretty much every element of our wedding, it meant we could spend extra money on things like our wedding rings which we had made bespoke, and the car which we hired for the day."
The couple, as we all know from watching the royal wedding that day, had perfect weather. Jenny says that she's happy she will share her anniversary with the royal couple and it made the whole day a celebration of marriage, so all of the guests had more of a buzz about them too.
"Before walking down the aisle, I was really nervous, but when I reached the end seeing Alex, I relaxed a lot more. It was an emotional day and I'm glad that I could spend a few minutes just enjoying the day with him."
For the honeymoon, also part of the prize, Jenny, Alex and Felicity jetted off to Playa de Carmen in Mexico, and because they had a little extra cash, decided to spend it on concierge; Felicity had a personal butler who delivered milk and cookies every night! Meanwhile the newlyweds relaxed in a five-star hotel with the comfort of a suite and a hot tub, reflecting on their special day.
To enter UKbride's annual £25,000 Dream Wedding competition, see ukbride.co.uk.