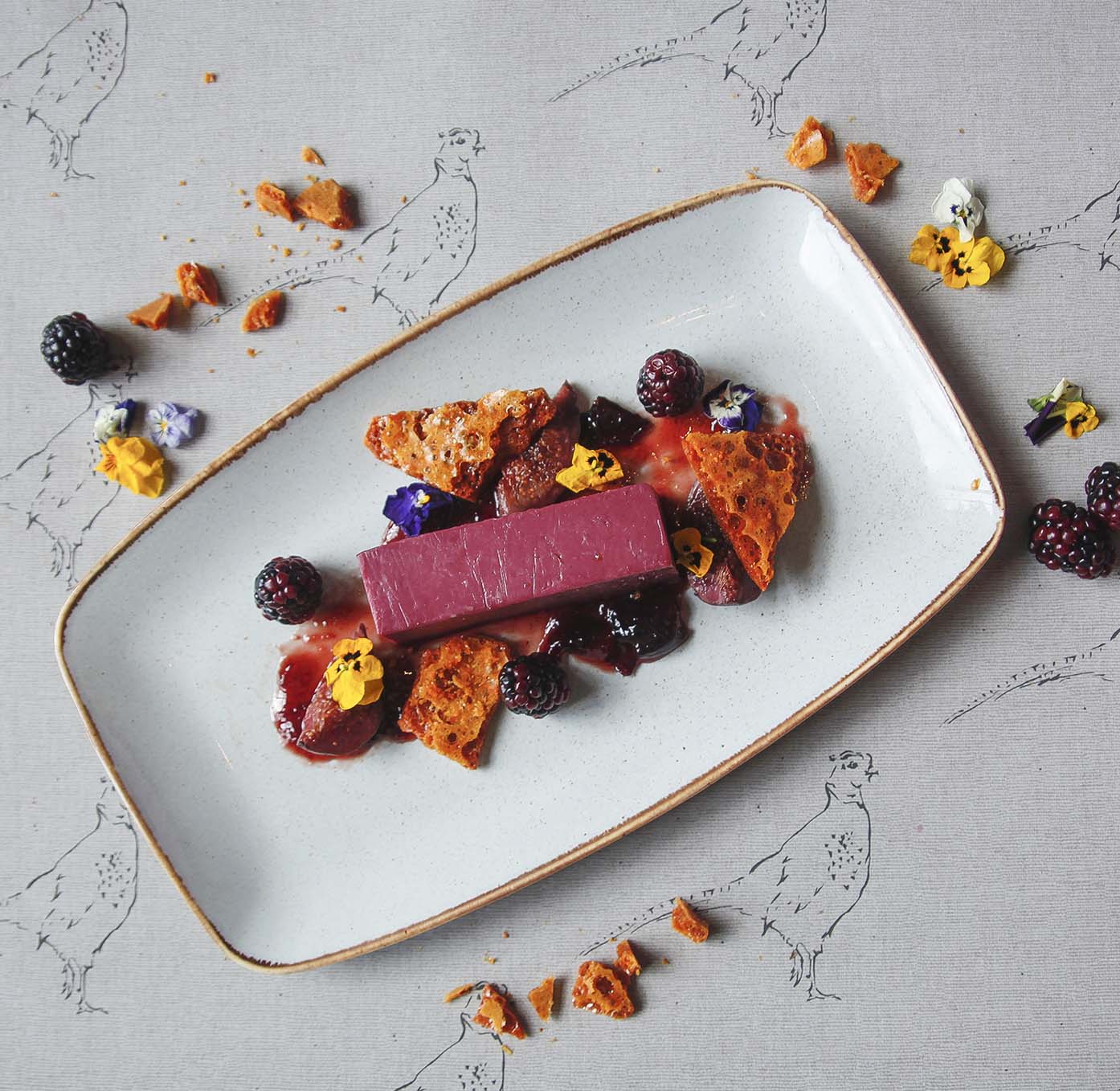 A Merry Christmas and a Happy New Year are assured by a visit to one of the area's most well-regarded dining rooms. Barnsdale Lodge has always been a paragon of quality and with winter menus offering game from adjacent country estates, seasonal dining at the hotel has never been more rewarding…
The working week for Santa's elves may prove more than brisk of pace in December, but their workload is nothing compared to that of those labouring in the hospitality industry at this time of year.
Whilst others are pulling crackers and indulging in festive celebrations chefs like David Bukowicki, the rest of his brigade and all of the front of house staff at Barnsdale Lodge are working like a well-oiled machine to ensure not only that the hotel's prolific number of diners are satisfied, but that the food is of an exceptional standard too.
We love Barnsdale Lodge. Always have and always will. Why? Because it's an everyman venue, with ladies enjoying morning coffee together alongside gentlemen walking the dog in the surrounding countryside and businesspeople holding very important meetings, discussing very important things.
Both locals and those from outside the area alike use Barnsdale Lodge because it's so friendly, warm and welcoming; because everything from a simple coffee or light lunch to a full à la carte meal is well executed; because the service is so friendly and unfussy and because the place offers great consistency in its service and dining too.
Overseeing operations is one 'Mr Rutland,' Ed Burrows. In post for a couple of years now General Manager Warren Browning looks after day-to-day operations and Head Chef David looks after his brigade.
One of the most impressive aspects of Barnsdale Lodge, though, and perhaps a key reason why the place functions so well as a dining room, never mind its remit as a 46-bedroom hotel, wedding venue and so on is the brigade's insistence on using local only ingredients. In the winter, that's especially manifest with a game-biased menu.
Game is shot on the adjacent Exton estate, at Easton, or on nearby farms. The hotel's own flock of hens and ducks provide its eggs. There's also a productive kitchen garden, providing vegetables and herbs, whilst trout comes from, where else, but that estimable pond slap bang in the middle of Rutland. And of course, bread, desserts, sauces, petit fours and all of the other elements of your meal are made in house. Even the hotel's vinaigrette is made by David's uncle.
Diners can choose to eat in the Vettriano-lined dining room, the light and more contemporary orangery, or for family celebrations over Christmas and new year without the hassle, one of several private dining rooms for parties of up to 12, 16, 24 or 200 with no washing up guaranteed.
The dedicated lunch menu provides a range of classics, like gourmet fish & chips, pies and steak, as well as hot or cold sandwiches and à la carte winter dishes, providing everything from a quick bite to a leisurely lunch. A range of afternoon teas are available too, as well as a festive option and a Gentleman's afternoon tea option with a generous helping of steak and a pint of ale.
Evening dining dazzles, with eight starters, and 10 main course options. There are six dessert options and if you're lighter of appetite but still tempted, there's a nice Café Gourmand options of homemade mini-desserts with after dinner coffee. There's even a little farm shop at reception where you can take a little bit of Rutland away with you to enjoy at home.
The festive season sees a wealth of Christmas lunches, party nights, the hotel's Christmas Ball on 15th December and a black-tie ball on New Year's Eve too. In 2019 there will also be Barnsdale Lodge's Burn's Night supper, perhaps the most popular event of its type in the county.
Quite aside from these events though, a visit to the hotel at any time during the festive season is well worth it.
Not only will you find very good food and drink, there's also the opportunity to find respite from festive preparations, from dark nights and from those nippy temperatures.
Established in 1989, next month will see the hotel enter its 30th birthday year. Barnsdale Lodge has always been a winter warmer, but with a brilliant team working hard to not only maintain their own standards, but to surpass them too, mean our recommendation to revisit the hotel now and in its anniversary year. Enjoy its effortless professionalism and warmth… values that are set to remain stronger and more apparent than ever as we enter an important year for the hotel.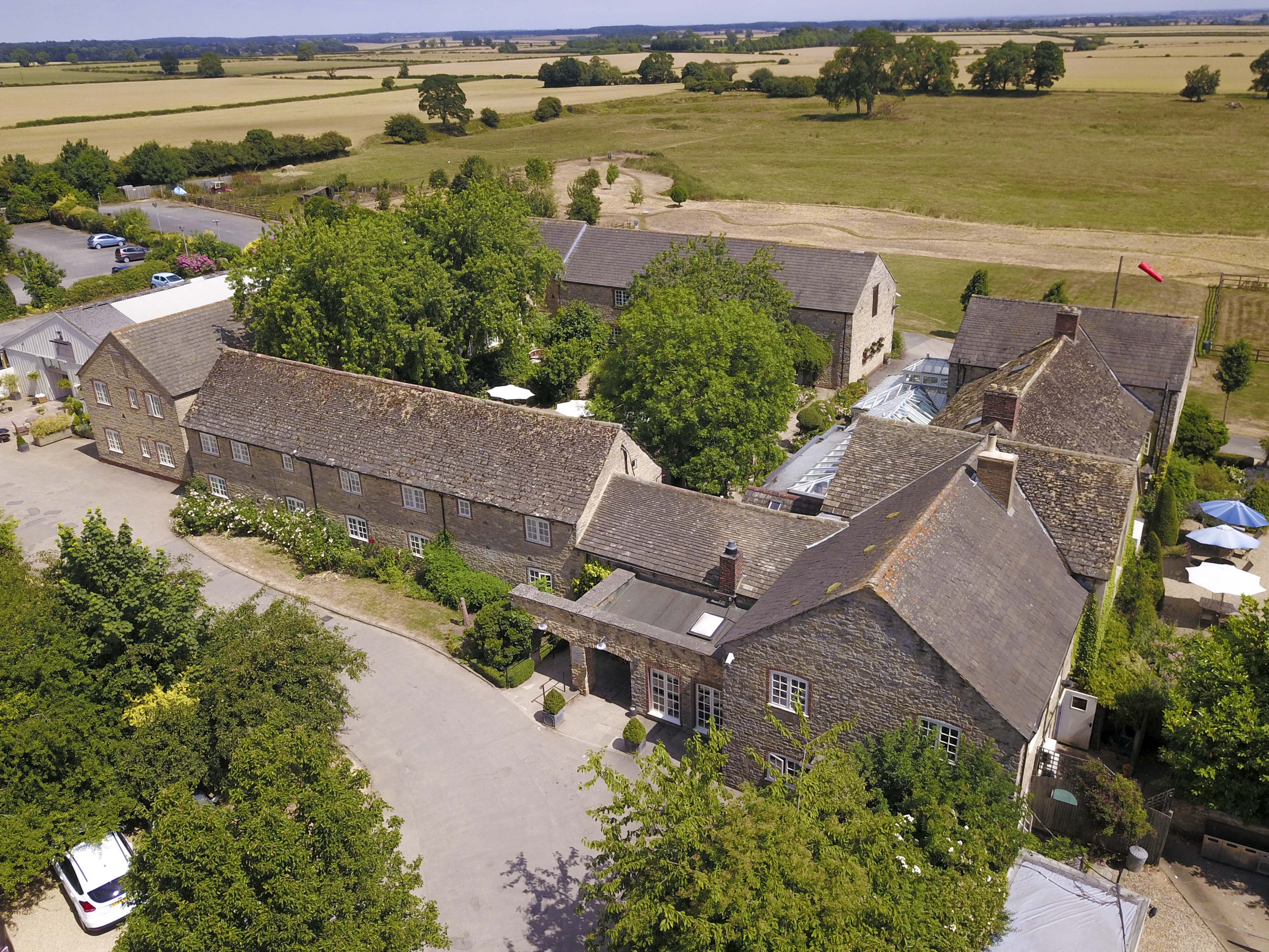 On the Menu…
Starters
Seared king scallops with Yorkshire black pudding bon bon and slow cooked belly pork £10.95.
Carpaccio of Exton Estate venison with juniper crust, poached blackberry & 'Ron's blackberry vinegar £8.95.
Main Courses
Gressingham duck breast with duck leg epigrams with poached cherries, cavolo nero and Kirsch £18.95.
Slow cooked beef cheeks with Colston Bassett mash potato, butternut squash purée and Romanesco broccoli £17.95.
Pan fried fillet of sea bass with smoked eel, surf clams and sea beet £18.95.
Desserts
Dark chocolate espresso cake with minted chocolate ice cream and freeze dried raspberries £8.25.
Gooseberry fool with elderflower meringue and lemon gel £7.95.
Blackberry panna cotta with damson jam, poached figs and honeycomb £7.25.
Open For Business…
Festive Afternoon Tea: Everyday from 2.30pm until 4.30pm.
Lunch: Monday – Saturday 12pm – 2.30pm.
Sunday Lunch: 12pm – 2pm.
Dinner: Monday – Saturday 6.30pm – 9pm.
Barnsdale Lodge Hotel is based at The Avenue, Exton, Oakham Rutland, LE15 8AH. Call 01572 724678 or see www.barnsdalelodge.co.uk.