Food & Drink
Hambleton Bakery: The best thing since sliced bread!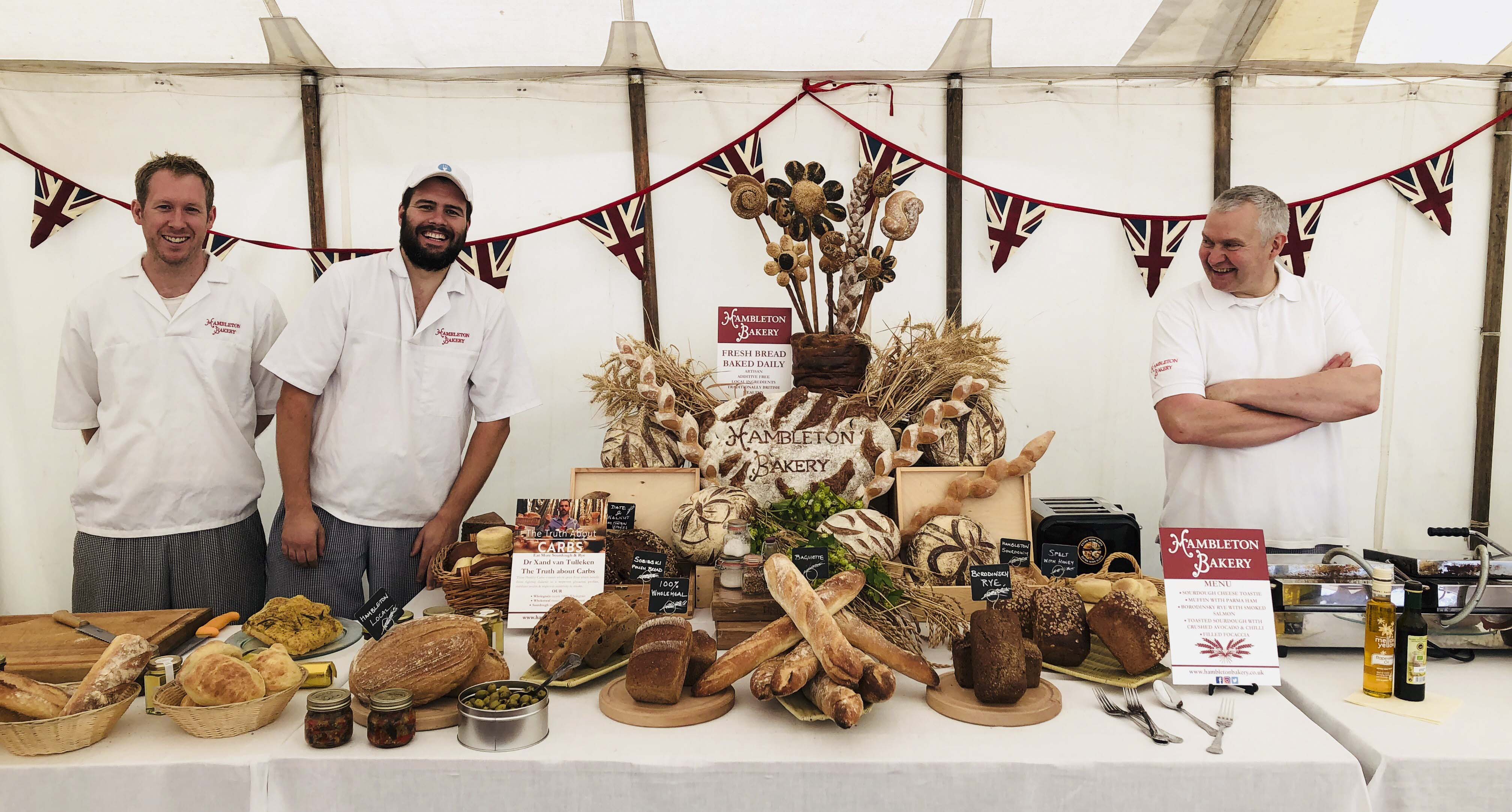 Happy Anniversary to Hambleton Bakery and to Julian Carter, who created the business with Tim Hart a decade ago. Neither of the two founders believed the bakery would become as successful, or grow quite so large…
For ten years now, Julian Carter has been getting up pretty early. But his early mornings and bleary eyes have been justly rewarded as the business that he and Tim Hart founded ten years ago reaches a big milestone.
Neither Julian nor Tim realised that their artisan bakery in the Rutland countryside would grow to quite the scale it has reached, but in hindsight, they should have predicted a huge degree of success. After all, Julian's sourdough loaf is the best thing since… well…
"I've not invented anything," says Julian modestly. "And you can preach all you want but all I've done is go back to the time-honoured methods of producing bread."
Time does indeed honour the bakery's products, for whilst supermarket bread goes from raw ingredients to a baked loaf in less than an hour, three slow fermentations – three opportunities for the bread to rest and prove – ensure that the production of each loaf spans two days; with the creation of dough on one day, and the loaves from that batch baked the following day.
This slow fermentation process means it's not necessary to artificially speed up the process of baking bread with huge amounts of yeast, and therefore the bread is more easily digestible, especially for those who are otherwise intolerant of gluten.
Julian is a 10th generation baker and moved around because of his career in the RAF where he was posted to Cottesmore in the mid-1980s. He also spent three years working for Prime Minister John Major at Chequers and Downing Street before settling with wife Tracey and taking a job at Hambleton Hall from 1996-2008.
"I worked my way around all of the different sections of the kitchen at Hambleton Hall working under Aaron and I loved every minute of it."
"But after a number of years I felt the urge to continue the family's tradition of baking and to join my brother to set up an artisan bakery back in the North West near to Liverpool where I grew up."
"I handed in my notice and explained to Tim my reasoning, but he suggested I remained in Rutland and set up a bakery here instead."
The two found a former power station that was used until the 1960s and envisaged a business that would serve restaurants in the wholesale market. The business began life with three staff and five customers.
It now has 98 staff; three shifts of production, working 364 days a year; seven vans; six shops and more than 150 wholesale customers alone. We conservatively estimate that Julian and the team bake over 400,000 loaves of bread each year.
Of course, things will be even busier this month as the team prepares for Christmas. Typically, 70% of the bakery's workload is producing bread, whilst the remaining 30% of its workload is producing its cakes and savouries.
"In December in addition to their normal workload, the team will set about creating about 32,000 mince pies and 500 Christmas puddings as well as hand-finishing about 18,000 products a week."
So specialised is the work and so high are the standards that there's no taking on casual labour so the team is digging in for a heavy month. "Christmas doesn't start for me until 1st December," says Julian. "I refuse to bring it any further forward, but when it does begin in earnest it can be a logistical nightmare."
"We have to make sure we have everything from the ingredients we need, to the vans to deliver our products. In a normal month there's a wood-fired oven for the bread, two tall deck ovens for the bakery's other products plus two staff members mixing, two shaping and three packing."
"At Christmas it's even busier, but with all of the logistics in place it's simply a case of getting on. The only real rule is that Christmas music is banned from the bakery right up until the week before Christmas!"
"Looking back, it's hard to believe it's been 10 years. Tim has been a brilliant partner, and some think he's just the financial backing but in fact he really knows his stuff, he really contributes ideas and he's a pleasure to work with. I'm lucky, we make a really great team."
"The best thing has been creating a real community out of a business. You can't go to a university and take a degree in breadmaking, so without artisan bakers passing on the skills, they're at risk. We're passing on skills that risk being forgotten amid industrialised production. Despite the volume of bread that we produce we only ever use the four necessary ingredients to make bread."
"The only other thing we add is perhaps the important element of all; time.  We have been keen to showcase excellent local ingredients wherever we can, for example we buy great flour from windmills at Whissendine and Boston, Lincolnshire Poacher cheese and eggs from a fine free-range flock at Great Dalby."
"We're really proud that we've involved the whole community, and that we've grown this business without compromising quality."
"It's so rewarding that we all get to stand back at the end of a shift and just gaze out at what we've created. It's tangible, rewarding and there's a real sense of achievement."
"If there's just one frustration that we all share it's the fact that we're always running out of space. We've extended the building several times already but still we're always on top of each other once the products have been created and they're waiting to go out."
"But the ovens are never empty and the public love our bread, so I'm really happy that we can act as ambassadors for traditional bread, made with time and with care!"
Where to Buy: Hambleton Bakery has shops in Exton, Oakham, Stamford, Market Harborough, Oundle and West Bridgeford; see www.hambletonbakery.co.uk.