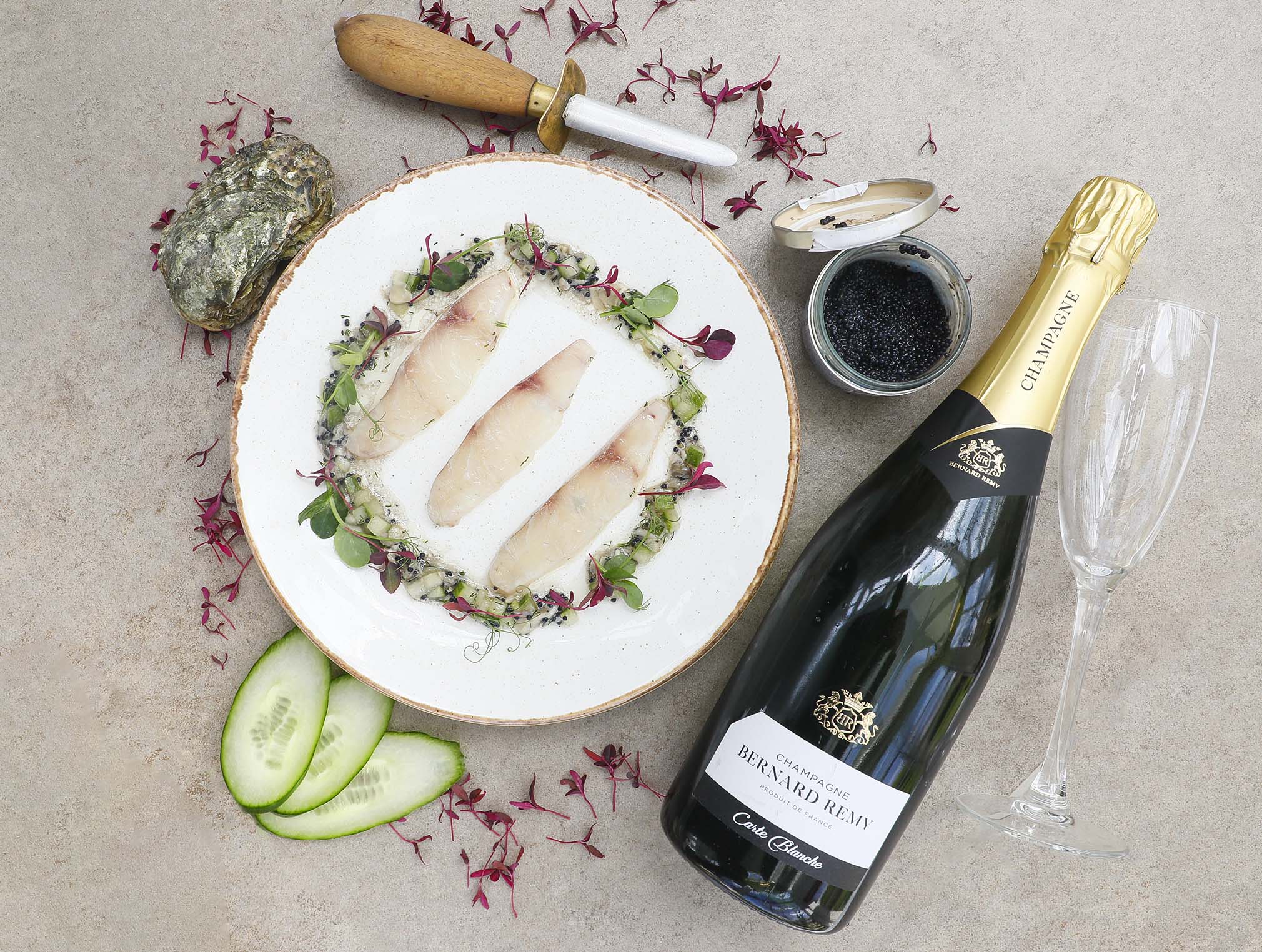 Celebrations for the 30th anniversary of Barnsdale Lodge begin this season with a new summer menu at one of our favourite Rutland dining establishments. Work is already underway to ensure this milestone year is the best ever for Exton's much loved hotel…
According to a recent article in the FT, your 30s are the best years of your life. This theory is predicated upon being at the zenith of your career – yet still young enough to enjoy the trappings of success – being settled in your relationship and in being sound health, barring the odd weapons-grade hangover. I'm 40 in September… so… it's all downhill for me from this year, but until then, I'm clinging onto this glorious halcyon decade and to my ill-spent youth for all it's worth.
If my 30s have been kind to me – and they have – they'll be kinder still to Barnsdale Lodge, for whilst the narcissistic notion of me being at the top of my game is debatable at best – hubris at worst – there's absolutely no doubt whatsoever that this very special place in the heart of Rutland is, by every measure, on top of, winning at and simultaneously reinventing the game.
The hotel was an old farmhouse and hunting lodge before being converted in May 1989 by then young go-getters Thomas Noel – in whose family the place had been since 1760 – and Robert Reid. The latter left the business to pursue other great things, leaving Thomas to entrust its day-to-day running to its MD Ed 'Mr Rutland' Burrows and GM Warren Browning. Both are outstanding in their field and both are well-served by a team whose collective commitment and achievement is nothing short of stellar.
Everyone at Barnsdale Lodge is friendly and cool, but the kitchen team, headed up by David Bukowicki are pan-rattlers par excellence and manage to not only service lunchtime diners seeking something as simple as a sandwich or the morning coffee and afternoon tea trade, but also those seeking really, really very good à la carte dining both at lunchtime and in the evening. One winces at the term 'fine dining,' but if the cap fits…
For a place offering such a great dining experience, you'll find neither airs nor graces at Barnsdale. Whether you're in walking boots and a bobble hat, flanked by a scruffy terrier, or you're in a beautifully cut whistle,  you're always equally welcome in the lounge, restaurant, courtyard or the little dining rooms at the hotel.
A couple of years ago a nice new garden room was added and the hotel rebranded with its stag motifs. Local designer Annie Allison has provided bespoke hand-drawn wallpaper for a makeover of some of the hotel's private dining rooms, and will be lending her expertise to the last of the 46 bedrooms to be refurbished this year. Next on the hotel's to-do list is a revamp of the conference and wedding barn where events are hosted throughout the year. So by May 2020, when the hotel celebrates the anniversary of its post-refurbishment opening, the whole of Barnsdale will look beautiful.
Already revamped, though, is a consolidated menu serving both lunchtime and evening diners. Small plates, light plates, four [pub] Classics,  five meat and fish options, four vegan dishes and six desserts are offered. Local suppliers include Manton Farms, the Easton and Exton estates and Rutland Water, but the hotel also has its own kitchen garden.
That's now being curated by new gardener Dan, who also looks after the rare breed hens and ducks which allow the kitchen to go to work on an egg. Meanwhile, dishes dazzle with decoration from edible flowers, microherbs and flashes of colour. The hotel's food is technically perfect, creative and imaginative and just… a pleasure. A footnote, too, about the wine. Warren has introduced some pretty good wines from English sparkling options by way of an aperitif to muscats and sauternes as digestifs.
Look out in future editions for news of what's happening in Barnsdale Lodge's 30th anniversary year but do pay a visit as soon as you can to celebrate this Rutland institution. It's ageing far better than me…
On the Menu…
Small Plates
Chilled avocado soup with Burrata mozzarella and heritage tomatoes £7.95.
Champagne cured sea bass fillet with oyster, cucumber & caviar dressing £9.25.
Classics
Barnsdale seafood pie with scallops, prawns, haddock, Rutland Water trout & swordfish, topped with saffron mash served with a selection of greens £18.95.
8oz sirloin or ribeye steak, triple cooked chips, Colston Bassett topped field mushroom and confit vine tomatoes £21.95.
Meat & Fish
Grasmere Farm pork fillet with Serrano ham, Bad Apple cider fondant, & poached apricots £19.95.
Char-grilled swordfish loin with paprika potatoes, mojo dressing with baby leaf salad £19.95.
Desserts
Cafe Gourmand; a selection of mini homemade desserts & an espresso or pot of tea £9.95.
NB: Featured dishes are subject to change.
Barnsdale Lodge Hotel is based at The Avenue, Exton, Oakham Rutland, LE15 8AH. Call 01572 724678 or see www.barnsdalelodge.co.uk.