Highlights
My Town: A Farewell to Oakham by Nigel Lashbrook
Nigel Lashbrook is the outgoing headmaster of Oakham School. As he faces retirement from the school after more than a decade, he presents an affectionate portrait of the town he'll miss so much…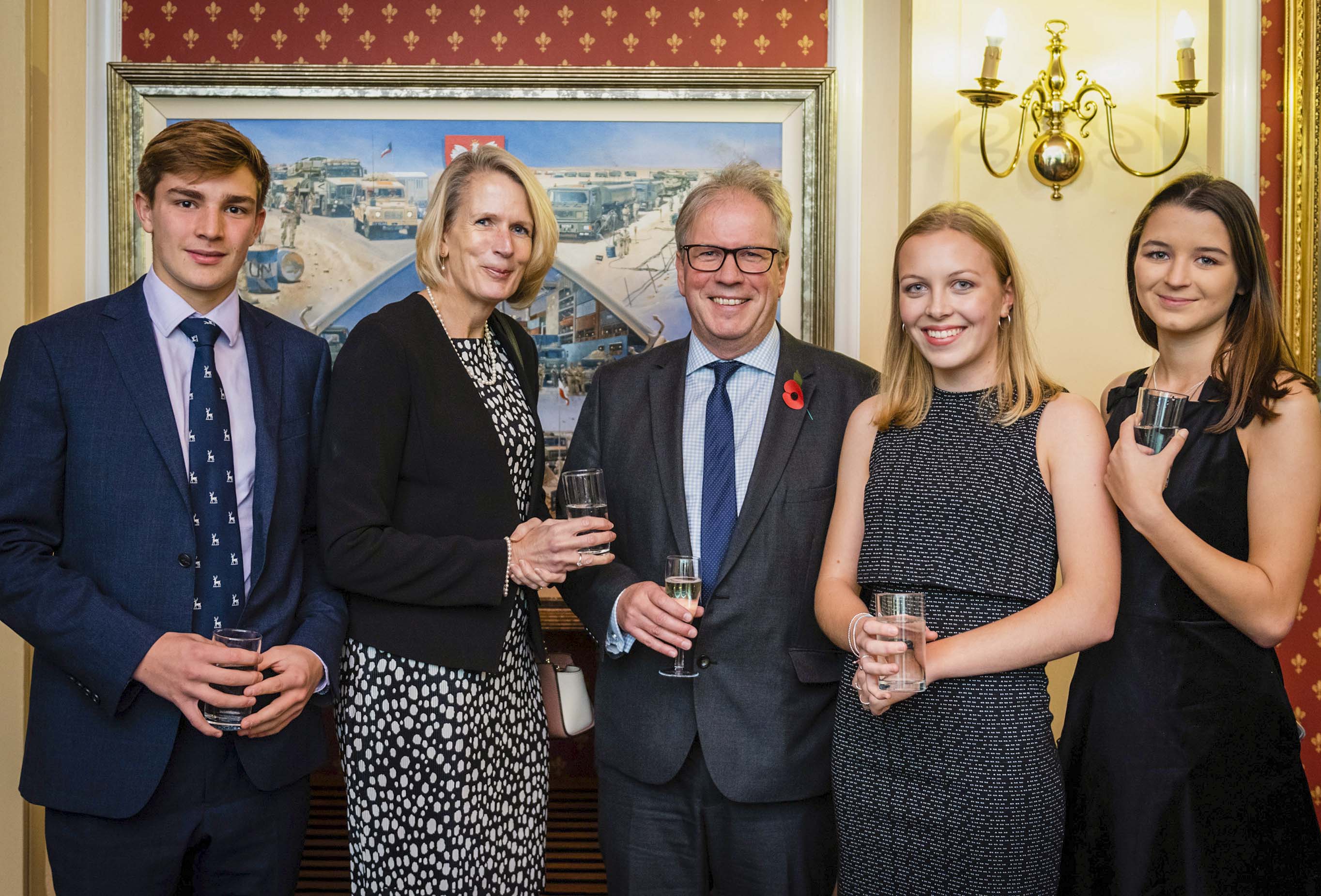 How long have you been in Oakham and how did you arrive here?          
Oakham has been the centre of my life for the last 10 years, having joined as the 30th Headmaster of Oakham School in September 2009. I remember, very early on in my teaching career when, my then colleagues had talked about visiting Oakham and even back in the 1980s, it had a reputation for being an outstandingly innovative school. It kept coming across my radar time and time again, so when the role of Head came up when I was looking to embrace my second Headship, it seemed like an opportunity not to be missed.
Tell us about your career      
After my childhood growing up in Birmingham, I moved to Oxford to read Chemistry at University (Hertford College), where I also enjoyed playing some cricket and rugby, which have been lifelong passions of mine. I stayed on at Oxford to train as a teacher before beginning my career at Manchester Grammar School, where I taught Science and moved from playing to coaching rugby and cricket – becoming Director of Rugby in my final few years.
Eight years later I joined Tonbridge School as Head of Science and Chemistry, and later became a Boarding Housemaster and then Second Master including a period of time as Acting Head. My first headship was at King's Bruton in Somerset, where I stayed for five years before moving up to Oakham.
What makes Oakham, as a town, unique and what will you miss when you leave?        
The window of my office faces out into the town's market square, which reminds me, every day, that Oakham is and always has been, a market town – a place where the community gathers and comes together.
The sun shining on the market stalls on a busy Wednesday or Saturday morning is a heart-warming sight. Despite a changing retail environment and the advent of online shopping, the market is still a focal point for many of the community.
To coincide with market day, we offer free lunchtime concerts each week during term time, at All Saints' Church. I will certainly miss these performances, where 'town and gown' sit next to each other, enjoying the musical talents of Oakhamians, alongside bags of shopping!
Who inspires you around Oakham?
There are a lot of people doing incredibly doing good work in and around Oakham. I've always been constantly impressed by the staggering amount of charity work that takes place and that, in itself, has inspired me to devote time to charitable work after I have left Oakham.
Of course there are too many inspiring charities to mention, but I have been particularly impressed by those who are working hard to look after the safeguarding and well-being of children – such as The Warning Zone in Leicester, which is a Life-Skills Centre and children safeguarding charity that delivers life-saving messages to children and young people across Leicestershire and Rutland.
Personally speaking, I've been inspired by Laurence Howard, the now retired Lord-Lieutenant of Rutland. It has been a real pleasure to work with him as ex-officio Trustee at Oakham School for the majority of my Headship. He brought with him a passion and understanding of all that is going on in the community, and the contribution that the School can make within it.
Where would you recommend we visit in Oakham?          
The town square, on market day, is nice and bustling and there is always a stream of visitors who come and photograph themselves underneath our school gate – much more so now thanks to the advent of social media!
The changes and developments at the Castle are definitely worth a visit – the poppy installation to mark the centenary of the Great War was stunning and I'm very proud we were able to help out in a small way, by firing the ceramic poppies that were on display.
What are the best views?     
As a big cricket and rugby fan, I'd say the view of a good game in action on Doncaster Close! Seriously though, I'm rather fond of Church Passage. Walking from the town square, squeezing past the tempting cakes in Kavanagh's Tea Room and walking through to the entrances of both All Saints' Church and our School Chapel.
To have two such wonderful buildings situated opposite each other often stops visitors in their tracks, whilst those of us who pass them everyday become blind to their beauty in our busy everyday lives. I'm afraid I too was one of those busy locals for 10 years and I will, now, miss that sight.
Where would you take friends and family to dine out, or have a drink?  
As an exceptionally busy Headmaster, I unfortunately don't often have the pleasure of going out to dine. I have however, over the years, enjoyed the occasional pint in The Lord Nelson, the Wheatsheaf or the Grainstore. We are certainly blessed with good beer in Rutland! We also have some great food shops in Oakham to be able to eat well at home – Otters Fine Foods is wonderful, as is Hambleton Bakery and Hambleton Farms Fine Foods.
Luckily, our students can enjoy sampling the local eateries. Our tutors often celebrate the end of a busy term with a trip out to one of the local restaurants with their tutees; Wildwood Kitchen, Rutland Chinese and Castle Cottage being firm favourites.
Which shops or businesses would you recommend to visitors?    
I can't admit to having enough time to devote to shopping either, however, I am a fan of Walkers Books – it is wonderful to have a thriving bookshop on the high street. It has always been important to me that we, as a School, have always supported as many local businesses as possible – including Walkers and Colemans.
I'm reliably told, by our student Decem (prefects) – who are perhaps a little more 'in the know' than I am about shopping – that Cavells Country is well worth a visit!
What would you recommend as a quiet place to escape to in the local area?     
We are so incredibly fortunate to have Rutland Water on our doorstep. In years gone by it has been the 'home' of plenty of dog walks. More recently I have enjoyed running at Rutland Water – the peninsula is a favourite spot of mine that I will certainly miss.
Our sailors also take advantage of Rutland Water's proximity and whilst I'm not a sailor myself, it's been a treat to go and watch students in competition on the water – particularly when the sun is shining!
Would you change anything about Oakham town?
It would be good to have more facilities for parking as the town could only benefit from this. I also feel that as the town grows in population, serious consideration needs to be given to its infrastructure – in particular medical provision.
What is the mutual relationship like between Oakham's town and school?        
Early on in my tenure, someone told me that we are Oakham's School, as opposed to Oakham School. They were, of course, completely right. We, as a school, have so many profound links to the area and so many historical ties and connections.
Our student mix – half being day pupils from the local area, half being boarders coming from across the UK as well as from over 38 countries – is crucially important. It is this mixture that ensures we are not a school in isolation; it means that we are very much a part of the wider community and enables us to be a school with its feet firmly planted on the ground.
So whilst we have many elite performers – in sport, music or drama – we are not, thanks to these community 'roots', an elite school.