Highlights
Rutland History: Uppingham Town Centre…
Described by the historian Bryan Waites as 'Stamford in Miniature,' we're encouraged to see that the look and feel of Uppingham's High Street East has changed very little over the last 75 years…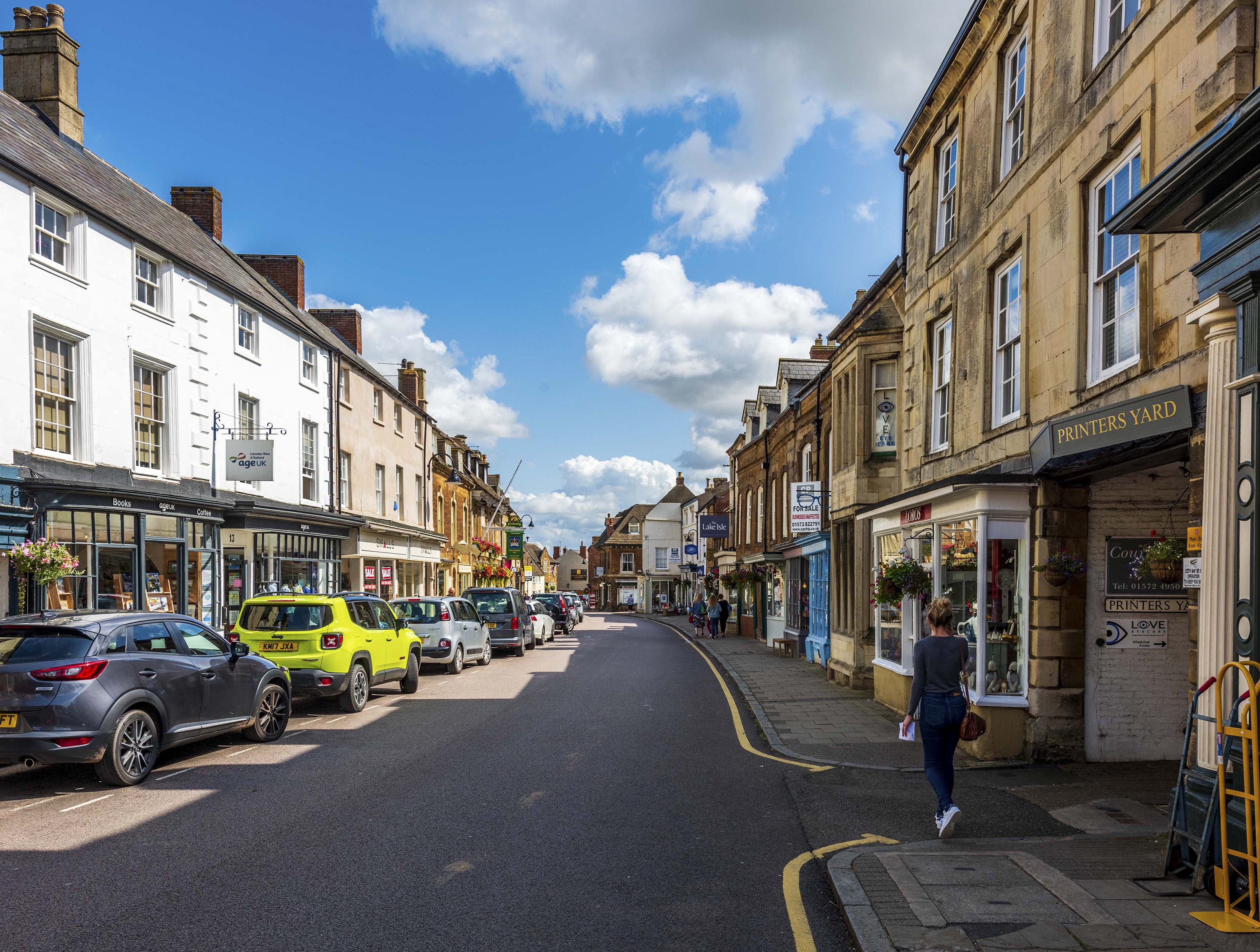 Stamford in miniature is how local historian Bryan Waites describes Uppingham, and comparing these two shots from 1955 and 2020 respectively, it's easy to see why. Happily, Uppingham has escaped the blight of homogenisation, retaining its wealth of independent retailers but also its look. These images were uncharacteristically easy to match up, with many features still in place despite 75 years of progress.
One change, however, is the fact that the street today has a one way restriction on traffic. Around 30 years ago the street was two way until modern cars became bloated and car ownership reached almost epidemic levels.
The street's architecture owes much to the Georgian era, as evidenced in the appearance of Culpins the Butchers on the corner of High Street and Crown Street, and Murray Estate Agent on the south side of the street and Lake Isle on the north side of the street.
Evidence of some earlier buildings on the street exist, such as Hopes Yard just behind what is now the Age UK charity shop.
It's thought that High Street was once much wider, with Georgian façades 'grafted on' to the front of earlier buildings.
Only just in sight in our new image and obscured in our old image by a rogue motor car is the Town Hall. The building was actually a church built in 1932, costing a princely £3,000, funded by a donation from William Southwell, a prominent butcher in the town. Also near the Town Hall is number 45, also known as Sundial House.
Created in the early 17th century, with render over local stone the sundial is of ovolo moulded stone – convex moulding. It's one of three sundials on the street, though nobody is quite sure why the town has such a strong concern with clockwatching!
It's not just up high, that interesting features of High Street are found either. Below number 24 High Street East used to reside a cheese maker producing what was reputed to be a rather good Stilton cheese. The building was referred to colloquially as Stilton House, but is now a carpet shop, so should be perhaps be restyled Axminster Hall… or something.
The High Street East building now occupied by the restaurant Lake Isle was first recorded in 1656, and was owned by James Smith. Back then, the house was of a considerable size and took up what is now 16, 18, 20 and 22 High Street East as well as 1 and 2 Reeves Yard and South View.
Reeves Yard was also the original centre of Uppingham, dating back even further to the 12th and 13th centuries. John Munton filled in the buildings of Reeves Yard in 1735 – our thanks to Lake Isle for filling in the gaps in our knowledge!
And finally, a mention of Fatstock, the traditional penned display of farm animals which is one of the only shows of its type to still be held, each November in Market Place and High Street.