English Heritage-owned, Grade I listed and a scheduled monument of archaeological significance. Lyddington Bede House reopens in April and has a fascinating history that ensures it's well worth a visit this month…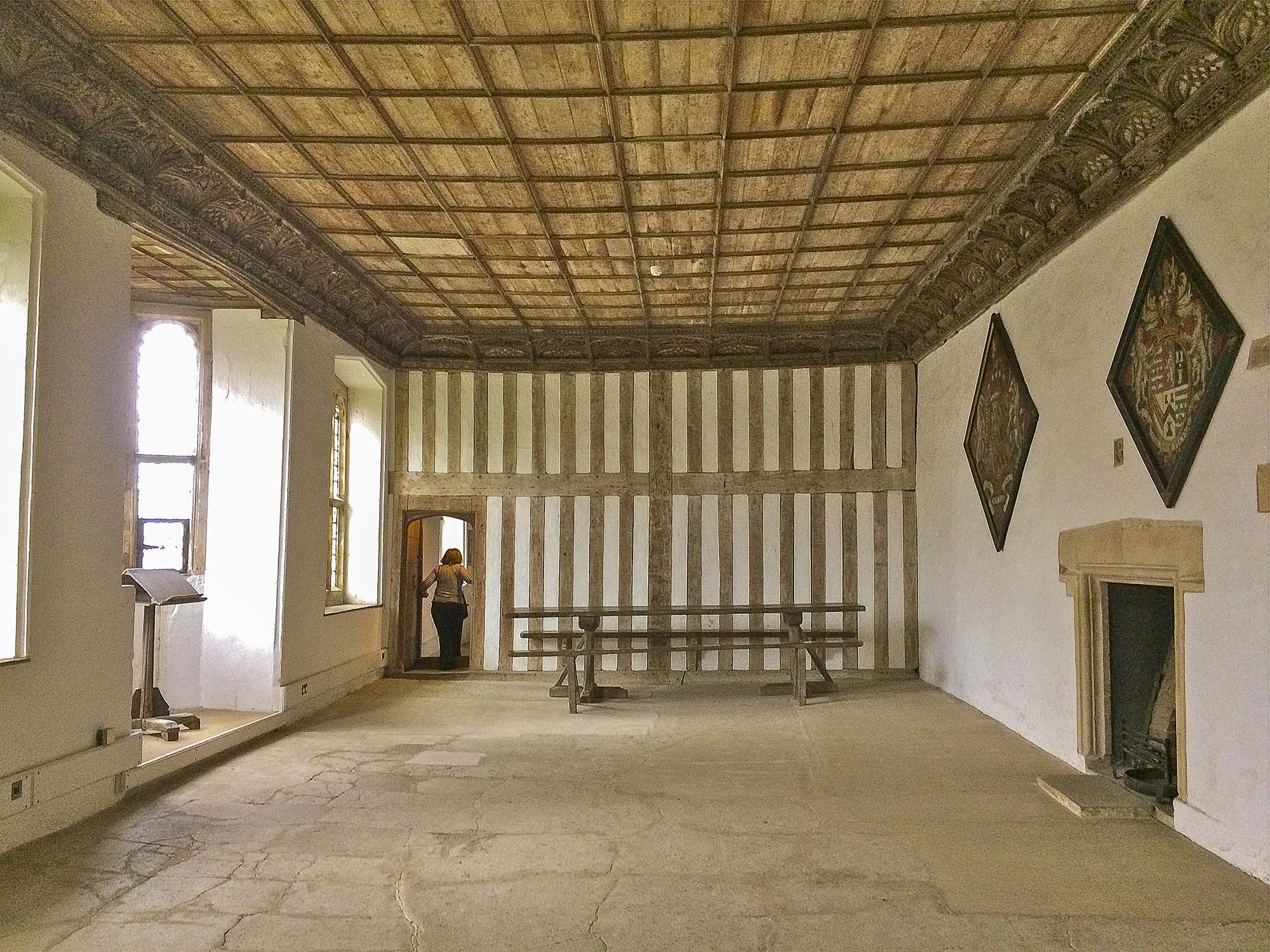 Set Beside The Church Of St Andrew in the picturesque ironstone village of Lyddington, Bede House began life as the medieval wing of a palace belonging to the Bishops of Lincoln. Bishops' palaces were high status domestic residences providing luxury accommodation for the bishops and lodgings for their large retinues; although some were little more than country houses, others were a setting for great works of architecture and displays of decoration.
Bishops' palaces were usually set within an enclosure, sometimes moated, containing a range of buildings, often of stone, including a hall or halls, chapels, lodgings and a gatehouse, often arranged around a courtyard or courtyards.
By 1600 Lyddington's Bishop' palace had passed to Sir Thomas Cecil, son of Queen Elizabeth's chief minister, who converted it into an almshouse for 12 poor 'bedesmen' over 30 years old and two women (over 45), all free of lunacy, leprosy or the French pox.
Visitors can wander through the bedesmen's accommodation, with their tiny windows and fireplaces, and view the former Bishops' Great Chamber on the first floor, with their beautifully carved ceiling cornices.
The bishop's palace at Lyddington survives well in the form of both standing remains and buried features. A considerable accumulation of archaeological deposits indicates that remains of the medieval and post-medieval periods have been overlain, rather than destroyed by, later activity; part excavation has demonstrated a high level of survival for below ground remains while leaving the majority of deposits undisturbed.
Structural, artefactual and ecofactual material, including organic material preserved by waterlogging, are thus likely to survive intact, preserving valuable evidence for social, religious, domestic and economic activity on the site. The remains of the Bishops' palaces across the UK are associated with a variety of other features from across the landscape, The present Bedehouse and surrounding walls are in the care of the Secretary of State; these structures are included in the building's status as a scheduled monument. All other standing buildings, walls and fences are excluded from the scheduling, although the ground beneath them is included.
Lyddington Bede House is a stone built structure of rectangular plan situated on the north west side of the churchyard of St Andrews. Aligned north east to south west, it is constructed of coursed ironstone with white limestone dressings and ashlar additions, and dates principally from the 14th to 16th  centuries. In the main part of the building are three internal storeys: on the ground floor is a large central chamber with a smaller chamber at each end, all later subdivided by timber-studded partitions to form 13 smaller rooms with fireplaces; on the upper floor are three chambers corresponding to those below, of which the one at the north eastern end is subdivided into two smaller rooms.
The present Bede House represents only a fragment of the former palace; the larger part of which survives as a series of buried deposits identified by part archaeological excavation. In 1954 Lyddington Bede House passed into the care of the Ministry of Works – now English Heritage – and it was subsequently restored. From small beginnings towards the end of the 19th century, the charity's collection of historic places now managed by English Heritage has grown to over 400, inspired by a determination to put England's heritage ahead of private interest.
English Heritage protect an internationally important collection of historic sites and artefacts which span six millennia, from the ancient past to the present day including palaces, houses, hill figures, castles, abbeys, industrial sites, Roman forts and even deserted medieval villages. People are increasingly looking for experiences that bring history to life in an engaging way and nothing beats standing on the spot where history happened.
Caring for these places and their collections with the generous support of many donors, is the cornerstone of everything English Heritage does and enables them to continue. As a registered charity, they are governed by a board of trustees who take responsibility for allowing the public to discover local  history at sites like Lyddington Bede House.