There's a whole world out there, with many once-in-a-lifetime moments waiting to be captured on camera and frozen in time forever. Happily, you don't have to travel quite as far as wildlife photographer John Wright has done throughout his career. In fact, John can offer expert tuition in his craft and help you gain access to a few of his favourite places to shoot, whether you want to capture birds of prey in Rutland, wild cats at Huntington's Hamerton zoo, or hone your skills before venturing to the Masai…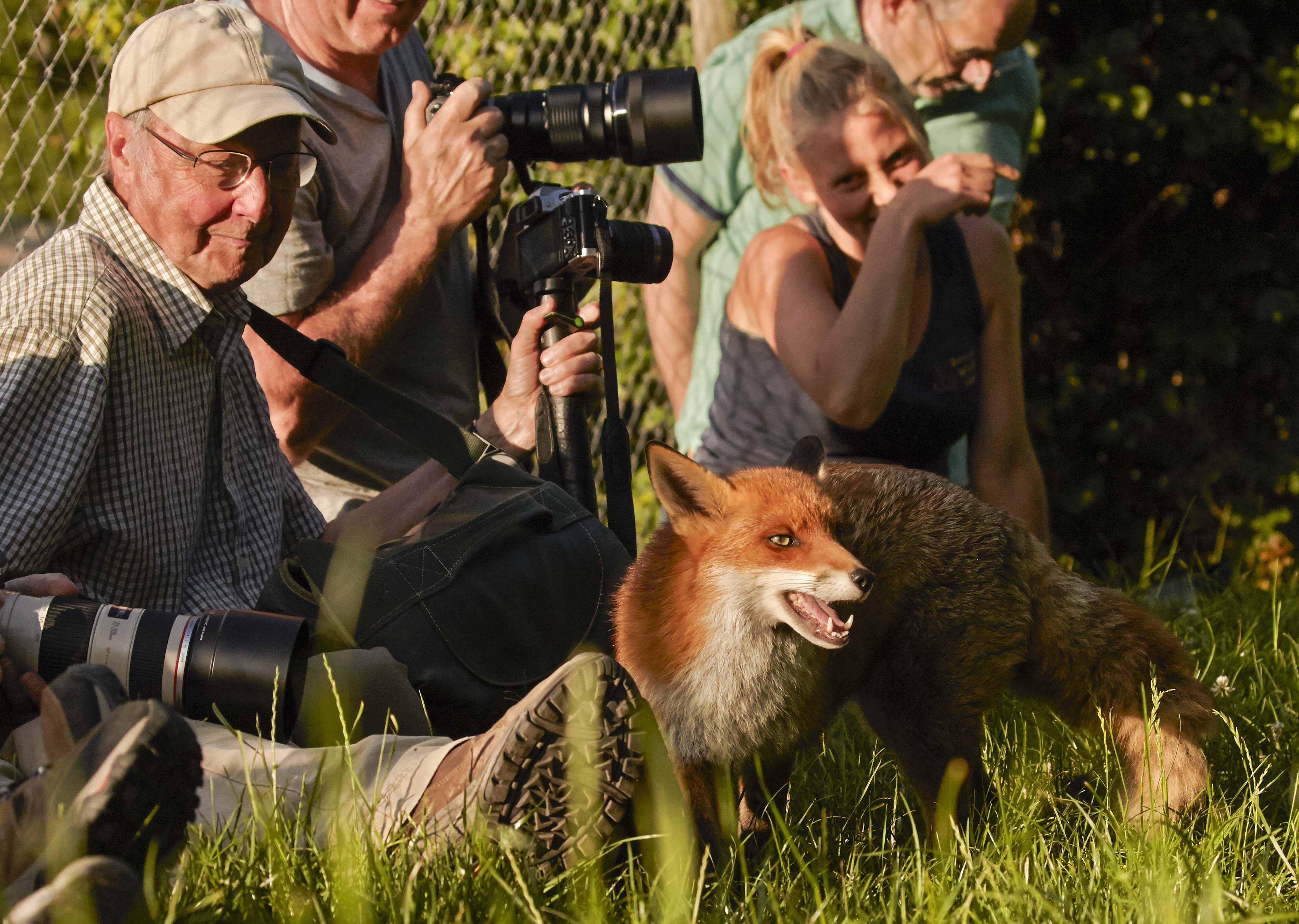 Stay very still. Stay very quiet. Be patient. Reframe left a bit, and give the very slightest twist to the focusing ring on your lens to ensure those eyes are super sharp. Then, hold your breath, hold down the shutter button and hold the camera steady. In a single second, with a decent camera, you'll capture 10 frames, ten frozen moments in the life of the bird, animal or insect you have in your viewfinder.
"It's never lost its appeal," says John Wright. "I still absolutely love it. But some time ago I discovered that there's only one thing better than taking a great photo, and that's helping someone else to do the same."
John is a wildlife photographer who now ensures that those from Rutland, Stamford and Lincolnshire who want to take their own photography to the next level can do the same.
"There are two myths that persist when it comes to wildlife photography. The first is that it's the preserve of those people with mega-expensive equipment, big long lenses and very sophisticated cameras with state-of-the-art focusing systems."
"The second is that you have to travel miles and miles to even practice your skills and that international travel is the only means by which you'll capture animals like big cats and golden eagles. Neither is true."
In fact, John has made a career out of democratising wildlife photography. A farmer in his early career, on a mixed operation which included cattle, pigs and sheep, John was always a keen observer of animals as they go about their day-to-day business.
But at the age of 40, John's back problems became more acute, and he was told that his physical mobility would suffer greatly if he didn't leave the profession. Accordingly, he left farming behind to pursue a career in sales, with more sociable working hours and a little more time to pursue his hobby of photography.
"I had a real interest in landscape photography, but it's quite sedate, there's lots of time spent waiting for the light and less scope for creativity," he says. "At the same time I enjoyed watching motorcycle racing – performance bikes used by superbike riders like Carl Fogarty in the 1990s. I would be commissioned by Peterborough-based Performance Bikes magazine as a freelancer. Their standards for submissions were very demanding. 180mph motorcycles, some distance away… and they still wanted to see the flies on the windscreen of the bike in pin-sharp detail."
It's challenging iteration of the craft, with objects a little further away, fast-moving and with opportunities to capture the shot requiring split-second timing. Perhaps that's why capturing sporting activity, equestrian action or nature is one of the most rewarding types of photography.
The idea of mindfulness is that we have to be 'in the moment,' concentrating on one activity and thought to the exclusion of all others, and this type of photography certainly demands exactly the same state of mind.
John has always wanted to share his talent with others and began offering tuition, with so many eager apprentices keen to take up his offer that he went full-time in 2006.
And with the exception of 2020 – the year of Covid and lockdown – John nowadays expects to travel on over 100 trips, teaching around 1,000 participants each year, in groups of fewer than 10 participants, usually far fewer ensuring his time and attention is not diluted among too many people attending each course.
It's worth mentioning, too, that John's wife Nadine, as well as running the business behind the scenes and ensuring customer satisfaction is also evidence of the courses' success.
She has become an accomplished wildlife photographer in her own right thanks to John's tuition, her participation in their courses and her own enthusiasm for the craft of wildlife photography.
His courses are priced anywhere from £99 for a Birds of Prey or Big Cats day-course to rather more specialised trips like his 11-day Masai Mara Safari trip which, all in, commands about £8,500, or his £13,000 14-day trip to Alaska to photograph whales, dolphins and bears on glaciers using a chartered luxury cruiser as a base.
But – and here's the crucial point – John says you don't need to travel too far to capture some impressive species. In fact, part of John's appeal to clients is the access that you enjoy alongside him to some of the UK's most exclusive wildlife sanctuaries and natural habitats, some of which wouldn't ordinarily countenance a visit from our professional wildlife photographers, let alone novices under tuition. These include locations in Northumberland and Surrey and Hertfordshire as well as Rutland and Huntingdon's Hamerton Zoo.
Some of John's most popular courses take place much nearer to home. His osprey course has been put on ice this year, as all of the socially-distance availability at the top-secret location he prefers to shoot at has been snapped up – pun intended – but in other years though John can provide unprecedented access to the birds.
Instead, if you're looking to capture breath-taking shots of birds of prey, John hosts a course in Whissendine in conjunction with falconer Simon Tebbutt, who brings along his Golden Eagle, Barn Owl and several other birds.
The full-day course is unique in the sense that it's split between static shots of birds on posts, enabling each of the eight attendees to get closer than ever to Simon's spectacular birds, and because Simon is able to fly them from post-to-post, horizontally, the course enables participants to get some impressive in-flight shots too. The end of the day also sees Simon rewarding the birds for their accommodation of the photographers and for their hard work with a few mice, so it's usually possible to capture a shot of the birds successfully carrying or eating their prey.
Because there are only eight participants, because John works in conjunction with Simon and because the presence of the birds are guaranteed and they're close to the photographers, everyone on John's course is practically guaranteed the chance to capture an incredible shot.
There's no waiting about for nature to unfold, and there's plenty of opportunity for personal tuition from John on the finer points of this specialised photography.
"I also run a course in conjunction with Hamerton Zoo which, for about half an hour of travelling, affords visitors the opportunity to see some absolutely amazing animals. It's a superb location, managed by people who really understand and respect their animals. We've a great relationship with the keepers who can bring the animals close to us for shots that you really couldn't ever imagine taking… especially here in the UK!"
John's Hamerton all-day course is divided up in two. In the morning there's the opportunity to work with birds of prey – again, on their perches and in-flight, typically barn owls and hawks – before being introduced to some of the species less-frequently seen in the UK. Cheetahs, Corsac foxes, the Maned Wolves, Lynx, Serval, and Tigers, for example.
"I think it's important that people enjoy some success really quickly, it encourages them to keep shooting and it's a nice reward for your learning early on," says John.
"Being in a more controlled environment we can guarantee where the animals will be and as such, concentrate on the technicalities of photography instead of playing a waiting game as wildlife photography often entails. Being able to encourage birds of prey to fly past us provides a better chance to practice focus and panning. Once you've honed your skills, you'll get more out of working in the wild, or from a trip on safari, for example."
It's also important to master the equipment you have and to understand it, but again the myth pervades that only expensive top-of-the-range equipment will suffice.
"You can do more by using modest equipment well than investing in expensive gear without knowing how to use it," says John. "Modern cameras have become very sophisticated and some pack almost too much functionality in for most photographers, especially since, today, manufacturers are trying to turn their camera into equipment to capture both still images and video."
"Focusing zones are a typical example of that. A top of the range camera might have 190 focus points, but if the one it chooses isn't on the animal's eye, sometimes your 'clever' camera can give you a bird's chest or wing in focus, not its eye."
"It's vital that your subject has character, and that you gain an insight into its behaviour. Ensuring you make eye contact with it is one of the best ways to ensure that. It's like human interaction; if you're talking to someone and they won't make eye-contact, you're less connected to them. More modest cameras – or at least knowing how to take charge of your focus system – will help to connect more easily with your subject."
Making in-focus eye-contact with the subject is one of the more technical skills that John imparts, but another is to take as many shots as possible. Today's cameras don't necessitate a film roll change every 24 or 36 frames. It's possible to shoot hundreds or thousands of frames… and you should!
"Some people are dismayed that not every shot is perfect, but that's OK," he says. "I encourage people to take anywhere from 400 to 2,000 shots on a day, and it really doesn't matter is that only yields a handful of good images. Nobody cares about the ratio of wasted shots to brilliant images; it's just important to make sure you get those one or two amazing shots when the best opportunities arise."
"In terms of cameras and lenses, there's plenty that you can do with a fairly ordinary DSLR or a compact camera, equipped with a standard lens."
"Standard or 'kit' lenses have a focal length or reach of 28-105mm, but if you're keen to take up wildlife photography, and get the most of your shots on one of my courses, a 70mm-200mm of 70mm-300mm lens will give you greater ability to pull your subject close to you and achieve an intimate shot."
On that point, another tip that John imparts is not to not to crop in too closely. All modern cameras have a sufficient number of mega pixels to give you a bit more 'headroom' when cropping… but what you can't do is pull back your in-camera crop once the image has been taken.
"I teach people to leave a bit of room around the subject not just for this reason but to help with depth of field; the amount of the image, fore and aft of the focus point, that's sharp. Sometimes there might only be a three inch 'window' of focus so it's essential that your focus is as accurate as possible. Reducing the tightness of your crop can help this, giving you sharper shots, more accurate focus and greater flexibility on your crop, in post-production. A shorter focal length will also help to alleviate camera shake, the number one cause of blurry shots."
"I've had some people come on my more local courses then go away and refine their skills only to come back and enquire about a trip of a lifetime, like a Masai safari. Again, they're practically guaranteed to photograph lions, cheetahs, leopards, elephants, giraffes, hippos… to see, in person, animals they never thought they'd see in their natural environment, with some incredible images to take home as a reminder."
"I've visited the Masai several times and I still think its breath-taking. I take people to the Farne Islands or to Alaska too and I never get tired of seeing their inhabitants or introducing new people to them. I really do have the best job in the world!"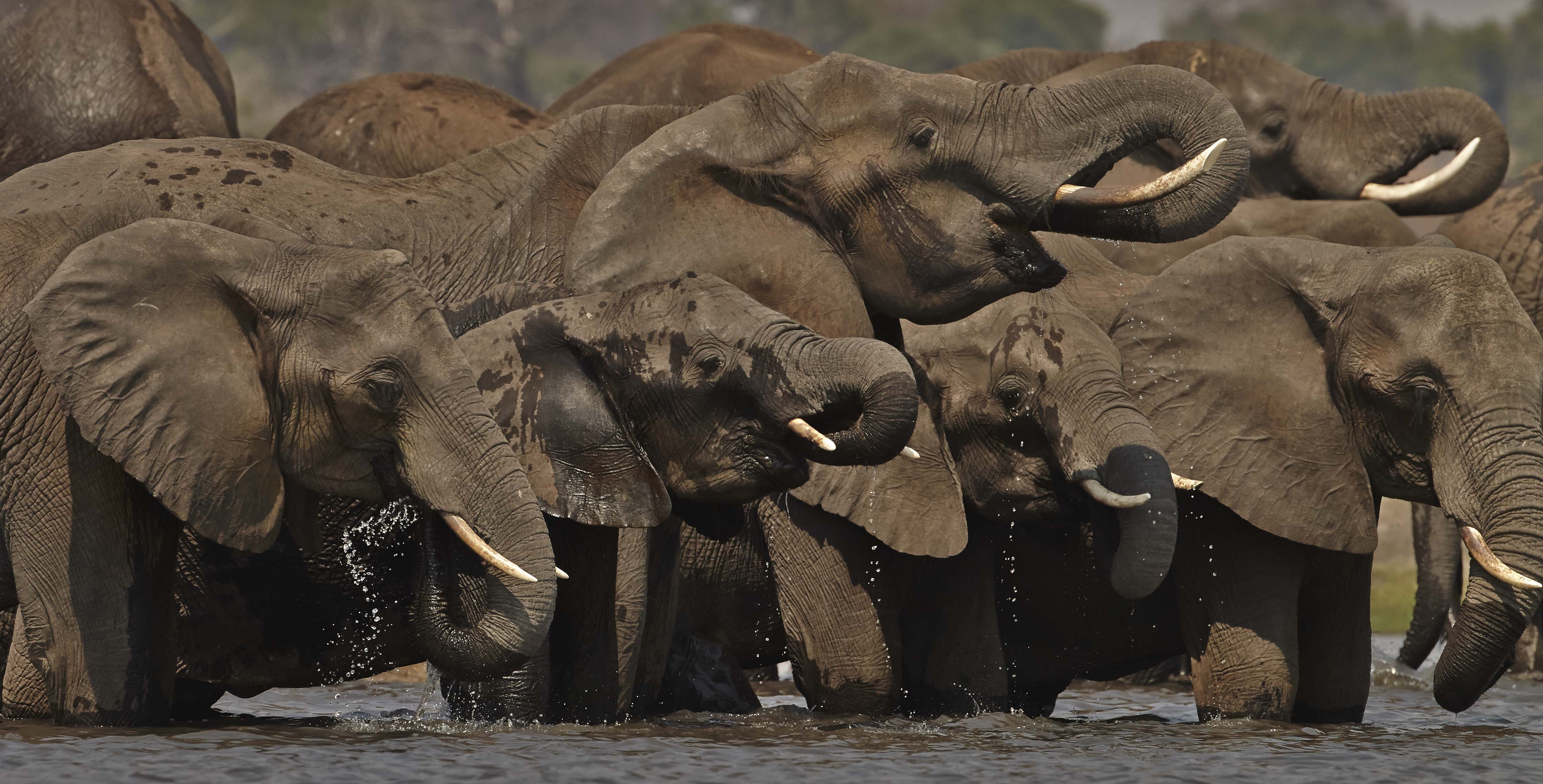 John's Wildlife courses
From a local course at under £100 to Masai safaris or Alaskan adventures…
Eagles & Birds of Prey, £99: Six hour local course with birds on perch and during controlled flights. Typically comprises Eagle Owl, Goshawk, Buzzard, Harris Hawk, Barn Owl and more.
Gannets and Puffins, £99: Northumberland/Scotland based, Bass Rock or Farne Island courses. Gannets diving in sea or seabirds (e.g.: Puffins) on the Farne Islands. Exclusive access in chartered boat.
Big Cats and Birds of Prey at Hamerton Zoo, £129: Full day course comprising birds of prey on perch and under controlled flying, plus big cats including Lynx, Maned Wolf, Malayan Tigers and Servals, all approx 5 metres.
Ospreys near Rutland, £299: Sold out this year, bookings being taken for 2022. Two sessions per day, each with six photographers.
Big Cats in the UK, £349: Exclusive access thanks to John's partner wildlife sanctuary. Leopards, Tigers, Lions, Puma, Lynx and Snow Leopards. Takes place in Kent, four people maximum.
Masai Mara Safari, £8,500: Price subject to variation, 11-day trip with flights to Masai, max seven clients, Lions, Cheetahs, Elephants, Giraffes, Hippos. Call for more details.
Alaska's Wildlife, £13,000: Price subject to variation. 14-day trip with flights and charter of luxury cruiser included. Whales, Dolphins, Bears, Eagles, glaciers and more. Six clients maximum.
John Wright is a wildlife photographer from Rutland who runs regular courses teaching keen novice photographers to shoot wildlife. For more information call 07779 648850 or see photographersonsafari.com.