This month we've some blooming beautiful ideas for your forthcoming wedding as a team of local wedding suppliers led by photographer Amanda Forman and makeup artist Alice Snell gathers at Barnsdale Gardens to create a stunning 'English Country Garden' themed summer wedding…
Photography: Amanda Forman Photography, 01572 492791, www.amandaforman.co.uk.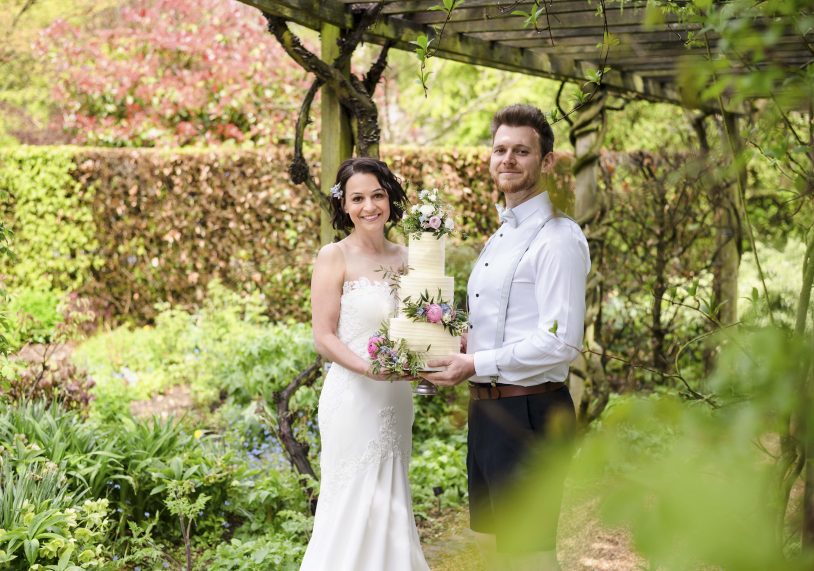 Blooming beautiful… that's the only way to describe this styled wedding shoot held at Barnsdale Gardens in high summer, with the best local suppliers providing all the elements you need to celebrate your special day. To show just how good a Rutland wedding can look when you seek out the creativity and flair of local suppliers, Barleythorpe photographer Amanda Forman and makeup artist Alice Snell have pulled together local wedding suppliers to create this stunning summer wedding shoot.
It's difficult to find a positive in Covid, of course, but the lack of people walking around Barnsdale Gardens did nonetheless afford Amanda and her team the chance to use the unusually deserted gardens as a backdrop for a showcase designed to provide ideas for your own Rutland wedding.
"When putting together the plan for this styled shoot, we knew our dream location would be Barnsdale Gardens. We wanted to show just how beautiful Rutland is and what alluring locations it has to offer. Barnsdale Gardens is such a beautiful location and one that isn't celebrated enough when it comes to its capacity for weddings," says Amanda.
"The team at Barnsdale Gardens were so friendly and accommodating from start to finish. Charlotte who organises the weddings was on hand all day for anything we needed."
"As suppliers, we chose to work together on this project not only for the shoot concept that we all found fitted our brands well, but also the alliance in our styles of work and to help showcase what incredible local talent Rutland has to offer."
"It was important to us that all of suppliers were local and we can safely say we achieved this with our incredible creative team."
"We chose to split the styled shoot and work with two couples on this occasion, which enabled us to really showcase our range of expertise. Jack, and florist Amanda, worked seamlessly together to create multiple sets and floral designs for the day, including the aisle, drinks table, wedding breakfast, cake hive and so much more. It was so exciting seeing the designs come to life and even more so when you compare the vision from Jack's sketches to the final images."
"Working with two couples also allowed us to showcase two completely different bridal looks so our hair and makeup artists Michaela and Alice were in their element and Naomi from Lace & Pearl bridal was able to showcase two completely different wedding dresses."
"Styled wedding shoots are so much fun to be a part of and it allows so many of us to work together and showcase the very best of our talents. It also allows us to give inspiration to brides and grooms still planning weddings, and show them beautiful stationery designs, plus delicious favours in the form of biscuits from Caroline at the Kitsch Hen and tell them about the beautiful sounds of our harpist Harriet Flather.
"We truly hope that this incredible shoot not only gets couples excited enough to start planning their weddings again but also to book and shop locally for their wedding. It has been a long year for the wedding industry and for our couples and we are so looking forward to working with them again!"
For more images, see the July edition of Rutland Pride.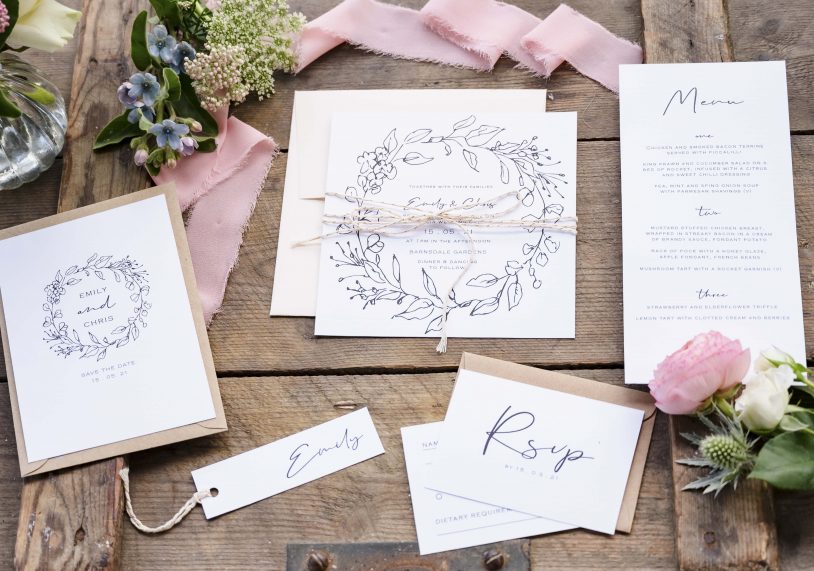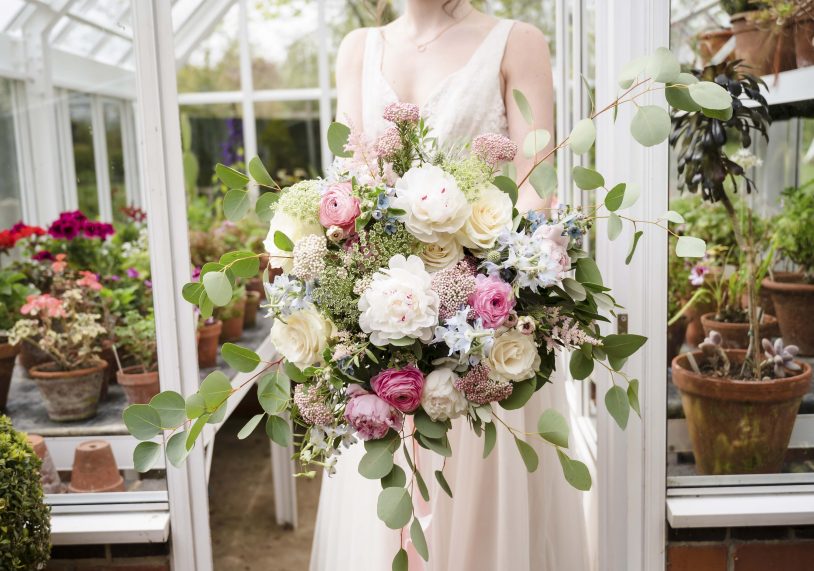 An English Country Garden Wedding: Our Local Suppliers…
Wedding Styling: Jack Barton from Pretty Quirky, 07842 289620, www.prettyquirkyhire.co.uk.
Floral Design: Amanda of Amanda Steele Flowers, 01572 717757, www.asteeleflowers.co.uk.
Photography: Amanda Forman Photography, 01572 492791, www.amandaforman.co.uk.
Makeup Artist: Alice Snell, 07568 511436, www.alicesnellbridal.com.
Hair Stylist: Michaela at The Boho Bridal, www.instagram.com/the.boho.bridal.
Wedding Stationery: Lucy of In the Details Design, www.inthedetailsdesign.co.uk.
Wedding Cake: Michele at Love Life Eat Cake, www.lovelifeeatcake.com.
Harpist: Harriet Flather 07771 552945, www.harrietflather.co.uk.
Handmade Biscuits: Caroline at The Kitsch Hen, 07799 516179, www.the-kitsch-hen.co.uk.
Wedding Dress: Naomi of Lace & Pearl Bridal,  07402 248276, www.laceandpearlbridal.com.
Wedding Veil: Kat from Olive & Grace Bridal, www.etsy.com/uk/shop/oliveandgracebridal.
Wedding Venue: Charlotte at Barnsdale Gardens, 01572 813200, www.barnsdalegardens.co.uk.
Our Models: With thanks to Hannah Goodwin, Sam Payne, Nikki Cooper and Matthew Favell.