Now is the winter of your content, because The Finch's Arms can welcome you in this month to enjoy roaring fires and superb seasonal dishes. As well as floristry and cookery demonstrations, you'll also enjoy a warm welcome courtesy of the Crawford family… which has become a little larger since last we met Charlotte, Jordan, Celia and Colin!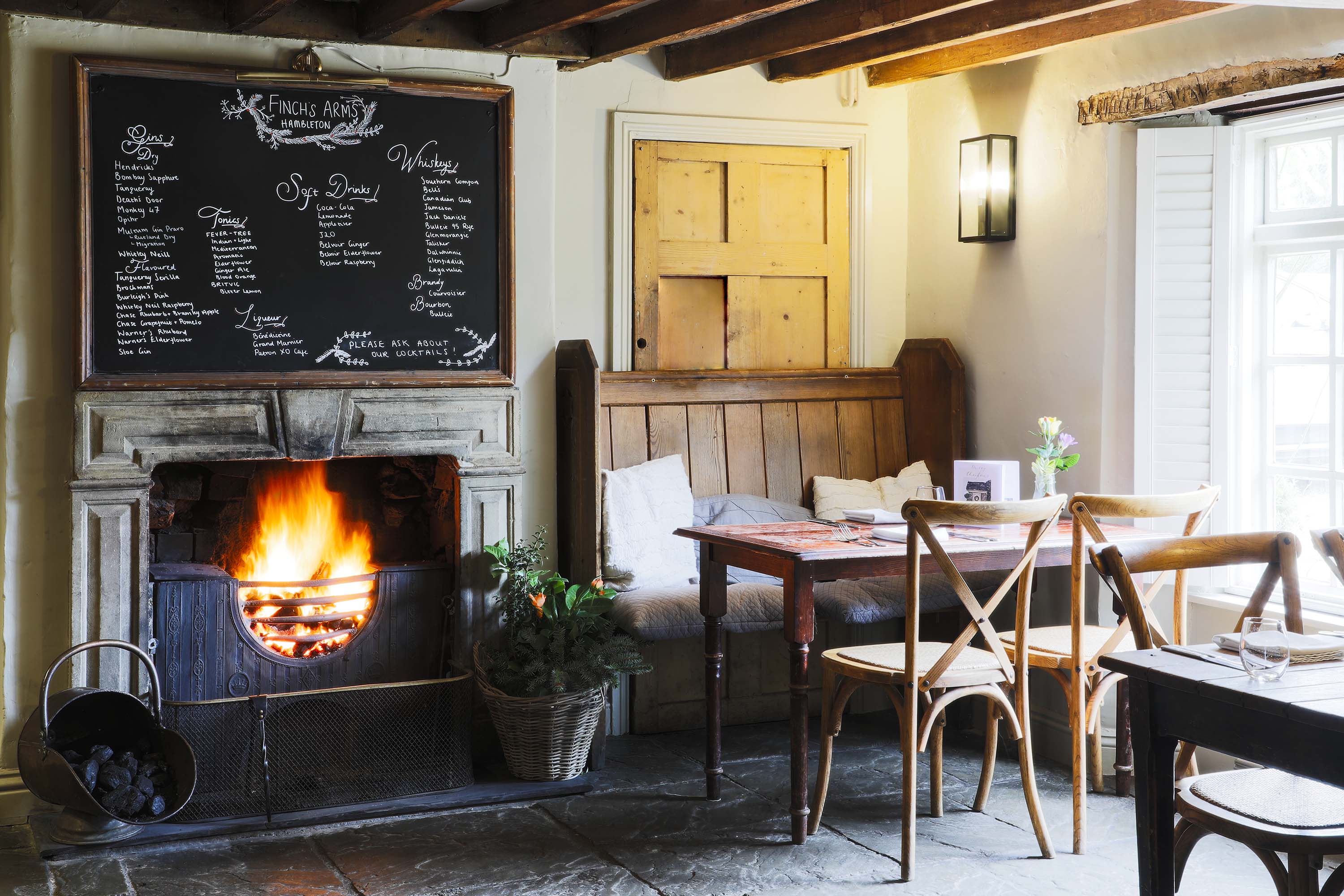 So, what's new? Hmm, where do we begin. Since we last met the Crawford family, the hospitality profession has been through the wringer somewhat. Happily, The Finch's Arms in Hambleton and its sister pub restaurant, Oakham's Admiral Hornblower, are both thriving.
That's because the place, and the family – an extended family, which includes many long-standing members of staff – have stuck to their values and rallied around one another ensuring that when they could finally open the doors to both their venues once again, they had pretty much the same great team, offering the same great food and drink.
"We're really lucky to have members of staff that have been with us for years," says Charlotte. "We believe that by looking after members of staff you keep the family feel to the business, but you also provide better consistency in food and welcome. We're better, together, and more grateful than ever than we're able to open again."
That's not to say, though, that everything has remained the same at The Finch's Arms. Whilst Charlotte and her brother Jordan had all but taken over the day-to-day running of the business from her semi-retired parents, Colin & Celia, the latter stepped back into the breach for a bit, whilst Charlotte took time to bring their first grandchild into the world. Eliza is now seven months old, and so it'll be a good few years until she too can join in the family business.
The family also used the opportunity of Covid-enforced closure to complete the kind of maintenance and refurbishment that it's tricky to perform working around guests and diners.
The main restaurant has seen tables stripped and refinished, a new parquet floor and a lick of paint, as well as the installation of a new glazed partition which enables them to expand the dining room's 50 covers into the adjacent function room with its 45 covers, which can still be annexed and used for functions, weddings and other events.
For now, the flexibility is proving handy as the team are still adhering to strict Covid measures, and the extra space enables The Finch's Arms to space out its tables. The restaurant is light and has super views of the reservoir and the pub restaurant's terrace, which itself accommodates about 200 covers and is popular during the summer months.
You'd think the outdoor space would be under-utilised during the colder months but with patio heaters and free hot water bottles for customers, it's still surprisingly popular… even during my visit in late October a few tables were occupied by al fresco diners.
Personally though, in the cooler months, I'd rather be in the bar with its open fire, flagstone floors, and its own 20 covers. What's nice about The Finch's Arms, though, is the fact that it's a proper pub restaurant for all four seasons; al fresco freshness in the summer and cosy open fires in the winter.
As well as all of the refurbishment works on the communal areas, work has also been completed on the venue's 10 bedrooms, and is set to be completed in early 2022. Happily there's just a single, unfussy menu for both daytime and evening service.
Changing seasonally, it comprises seven starters, seven main courses and five desserts, although there are three grazing boards too, plus five sandwich options for lunchtime service and three Finch's Favourites. A dedicated Sunday lunch menu provides two or three courses for £23.95 or £27.95 respectively.
Local ingredients are used, such as lamb from Launde Abbey and game shot on local estates in Teigh and Edith Weston, but the team isn't afraid to look a little further where a better product is available too. Bread is made freshly in house, as are desserts and the big fat cakes sitting on the bar ready to tempt those enjoying morning coffee.
Christmas Day should be full up by the time you read this, although there may still be a few spaces for the pub restaurant's New Year's Eve bash with its four-course supper and band.
Also taking place in December are a wreath making class on Wednesday 1st December, a festive foliage centrepiece making class on Thursday 9th December, and Christmas Eve carolling on 24th December.
Whilst a lot has changed over the past 18 months, other things have remained the same, like the family's commitment to their team and their customers. With any luck, in spring and summer, we'll be enjoying afternoon tea on The Finch's Arm's terrace, overlooking the water.
Before that though, Celia, Colin and Charlotte have Eliza's first Christmas to enjoy, and if that's not a cause to look for the future with festive joy and a sense of optimism, we can't think what is.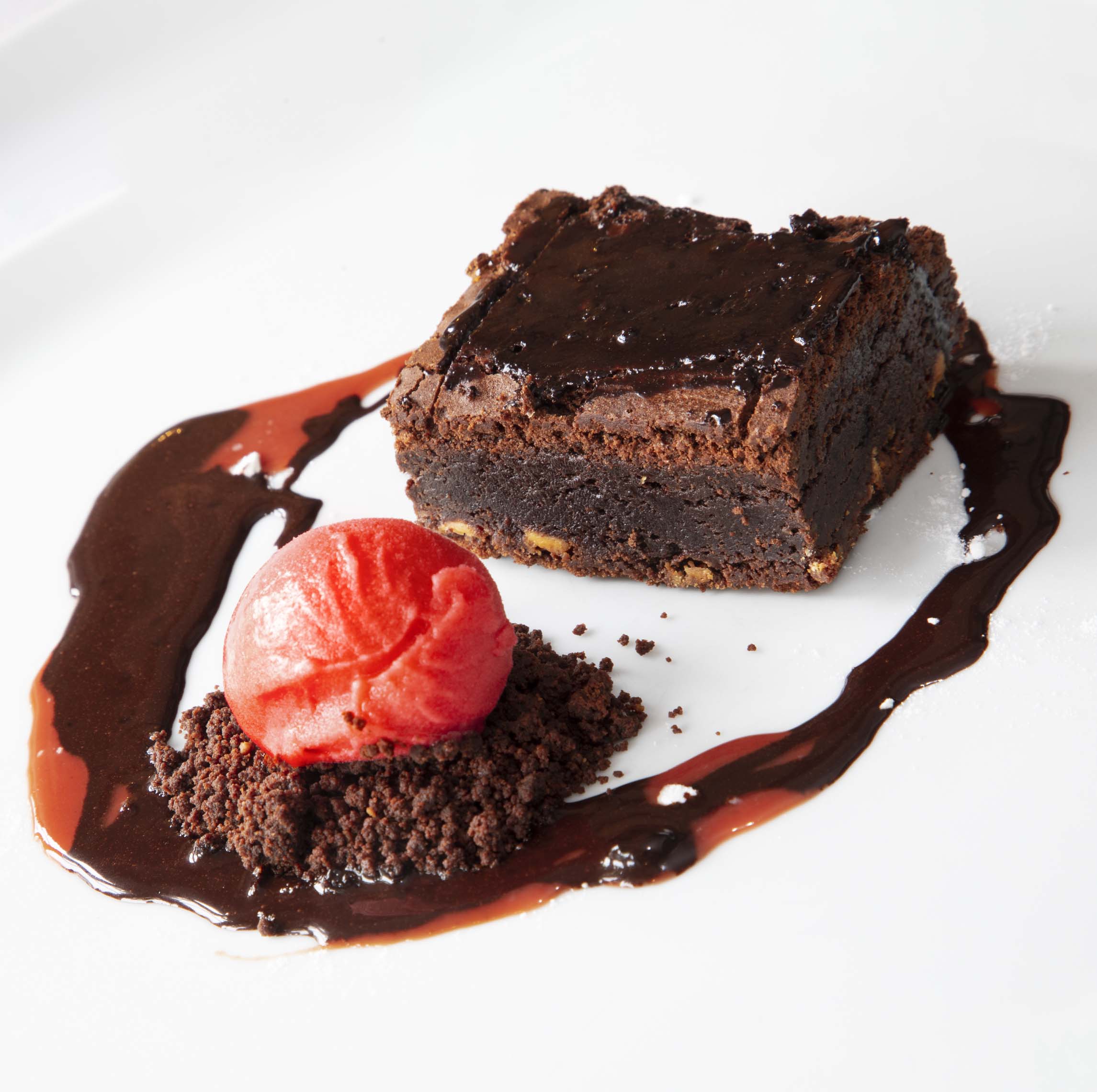 On The Menu
Starters
Roquefort and mulled pear with caramelised walnuts and local honey dressing, £6.
Duck liver parfait with truffle butter, rhubarb jam and toasted brioche, £8.
Moules marinière in white wine and garlic with cream, parsley and frites, £9.95/£19.95 main.
Main Courses
Confit belly pork with Savoy cabbage, mustard mash and cider jus, £17.
Local partridge with fondant potato, creamed leeks and pancetta, £18.50.
Whole lemon sole with burnt butter, capers, crushed potatoes, olives and tomato, £22.50.
Derbyshire sirloin steak with hand-cut chips and portobello mushrooms, £26.50.
Desserts
Coffee créme brûlée with amaretti biscuit, £7.95.
Triple chocolate brownie, £7.95.
Mini Eccles cake with Stilton, £7.95.
NB: Featured dishes subject to change.