What a start to life as an MP. Last time we interviewed Alicia was February of 2020. With the retirement from politics of her predecessor, Sir Alan Duncan, Rutland said farewell to a local representative who had held the seat of Rutland and Melton for over 27 years. And prior to that, Sir Michael Latham had represented the area for 18 years, including Rutland from 1983 following border changes…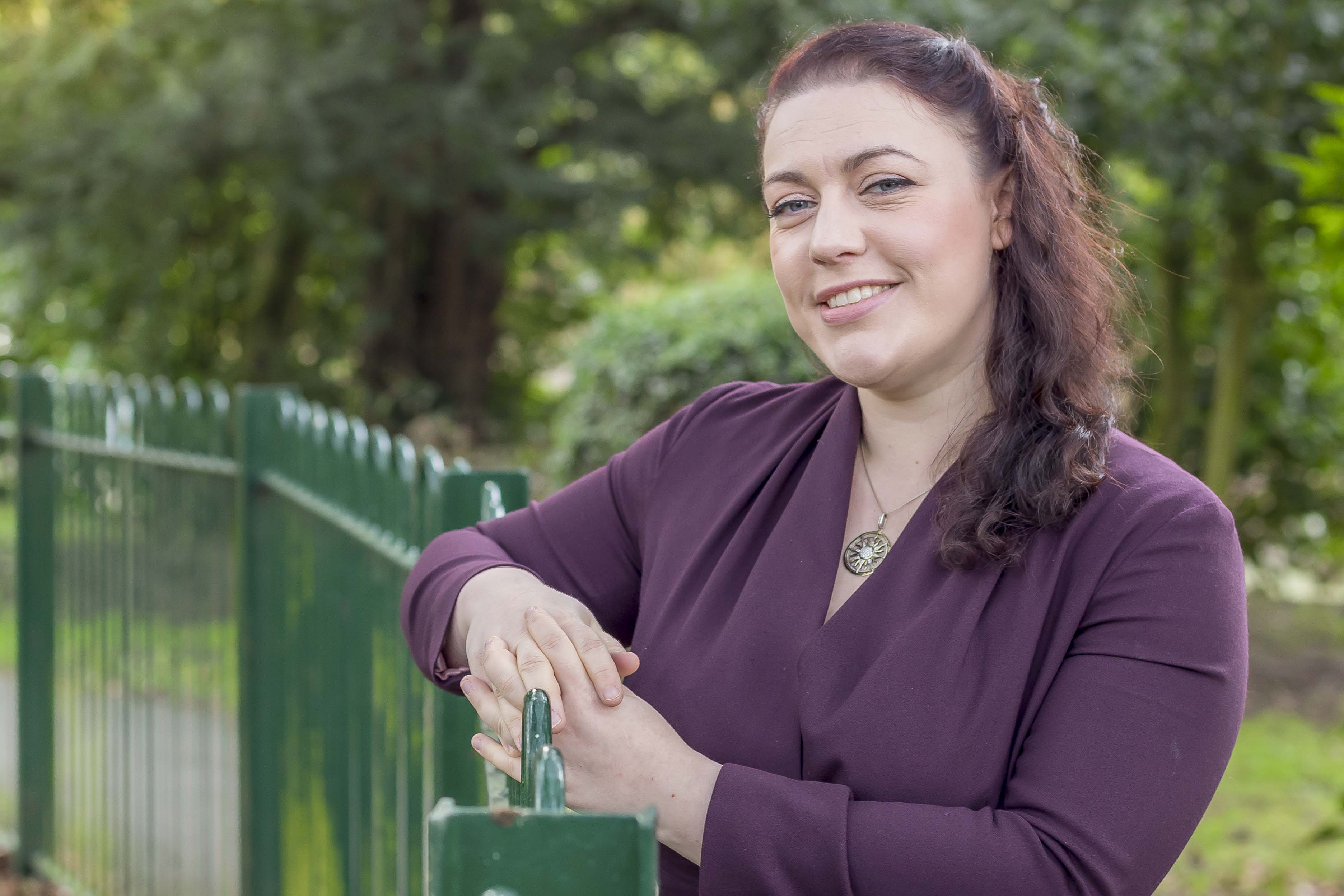 In terms of the duration of how long Rutland hangs on to its MP, very little seems to change, very quickly. But since 2020, politics has moved fast and the country has had a bumpy ride with the ousting of the second ever female Prime Minister in Theresa May to the arrival of a more ebullient leader in Boris Johnson who, we all reckoned, would inject a bit of  character back into politics. There has been little to laugh about since, though, with the twin issues of Brexit and Covid… and more recently partygate, at time of writing the verdict upon which remains out, pending the release of Sue Gray's report.
Meanwhile, Alicia wasted no time in meeting constituents and determining what her local priorities should be. She grew up in Cambridgeshire, studied Social & Political Sciences at Cambridge and worked in the Ministry of Defence, Ministry of Justice and in the Foreign & Commonwealth Office, becoming a defence expert before standing as an MP first elsewhere and then in 2019 for the Rutland and Melton seat.
"Back then, I had only just been given the keys to my office and I'd been briefed on parliamentary protocol, but I still hadn't assembled a full team around me," she says.  "Three months after sitting in the Commons for the first time, having been elected to represent my local community, I found myself having to vote to take away my constituents' liberties."
Lockdown began in March 2020 and in the first week of lockdown, Alicia and her still incomplete team had received 6,000 communications already, both about Covid and local issues more broadly.
"As an MP you do have many victories. Many of them are silent victories that go unreported. Like communicating with landlords on behalf of tenants or helping constituents who are experiencing domestic violence. They matter enormously to the people concerned and to me. On average my team is contacted by about 300 constituents a week."
Alicia tends to travel from Rutland to Westminster on Sunday evening with her family. As well as the couple's three-and-a-half-year-old son, she now has a daughter aged just over a year. Alicia's working day starts just after the nursery drop-off and although Thursday's 6pm is considered an early finish, from Monday to Wednesday, MPs typically sit until 10pm. Sometimes not even voting on a particular issue takes place until that time, if a debate has dragged on, seeing votes not finish until midnight.
"With two young children, I've occasionally functioned on just two hours sleep. When I arrive, any schedule I have can change because your whole day is arranged around the Chamber. When the division bell rings you had to be present to vote within eight minutes. My first office was right on the cusp of that time frame so I had to run (literally run) to vote. I was moved out of that office because of ongoing work in the building. Any ideas of Parliament being very plush soon disappear when you see the mice and the asbestos. My new office is even further away in an old Department of Health building. Fewer mice, though."
"Parliament has now introduced remote voting for maternity and paternity leave, which would have been handy a year ago, as I was back at work 32 hours after giving birth. HMP Stocken was facing an outbreak of Covid so I needed to be present. There's provision for women to break from the Commons to feed a baby, but I don't believe that feeding should take place in the Chamber. It's not a nice place, someone feeding a child in there can't be focused on parliamentary business. Proceedings are live-streamed, too. I can't think of many mums who wants to have their feeding broadcast around the world."  >>
"But women are now better represented in Parliament, and so better able to represent women from Parliament. As of December 2021, there were 223 women in the House of Commons, the highest ever, at 34%. Representation in the Commons is more than a third and we now rank 39th in the world for women represented in parliaments."
That sounds progressive, but Alicia and other female MPs are still the recipients of regular abuse and threats, not least via email and on social media, even in a post-Jo Cox and David Amess era.
"People seem to have dehumanised politicians and it's heart-breaking but true. I've had threats to the effect of someone knowing where I live, or that my family are in danger… even sexual threats."
"My team try to protect me from seeing the worst of them but every single day in an MP's inbox are the worst kind of threats and abuse, and I feel sorry that my staff should have to see those emails, never mind me."
"People don't expect to hear from their MP once they've contacted them, and on occasion when I've replied to an email the sender has said they feel very ashamed and that they didn't expect it to be read… but still the emails are sent in the first place and what people will say to a female MP can be especially shocking. The fast news cycle and social media have made it easier than ever to hurt someone whilst ensuring they remain increasingly anonymous. You're no longer just shouted at in the street."
It's not just ill-considered emails and posts from the public, either. One political sketch writer for a broadsheet is particularly inappropriate, referring to Alicia's dress and appearance about eight times in the past six months.
Meanwhile, back in the Commons itself, politics is still played out to shouts and jeers.
"In every political party you'll find at least someone like you, who wants to ignore the theatre and get on with being constructive," she says. "I don't enjoy the aggression and the screaming and shouting. It's not professional. People only resort to that if they have no reasonable arguments left to make."
Alicia is championing Ask Her To Stand, which is a cross-party group which aims to improve the representation of women in politics. She's also a part of a 78-strong committee in the Conservative Party who have formed a caucus to lead policymaking and promote the recruitment and retention of women in politics, ensuring that women's voices are well-heard and respected.
Among her other achievements in her first two years as a voice in regional and national politics, Alicia has campaigned to ensure women didn't have to attend antenatal appointments or give birth alone, and she is involved in introducing a UK-wide ban on LGBT conversion therapies.
Locally she's supporting the area's farmers, investing in roads and further afield, Alicia has recently visited the Ukraine to offer support those living in fear of imminent war.
If anyone doubts that Rutland and Melton's MP goes to work on a Monday morning with any aims but to make the world better, or that women are anything but a terrific asset to national and local politics, serious reflection is needed… or perhaps, just a peek at Alicia's very full diary.
See www.aliciakearns.com.