This month we're enjoying a trip to Cottesmore, and as Vice Chairman of the Parish Council John Meara says, a sense of community is alive and well in Rutland's largest village with lots of groups and one of the area's largest barracks…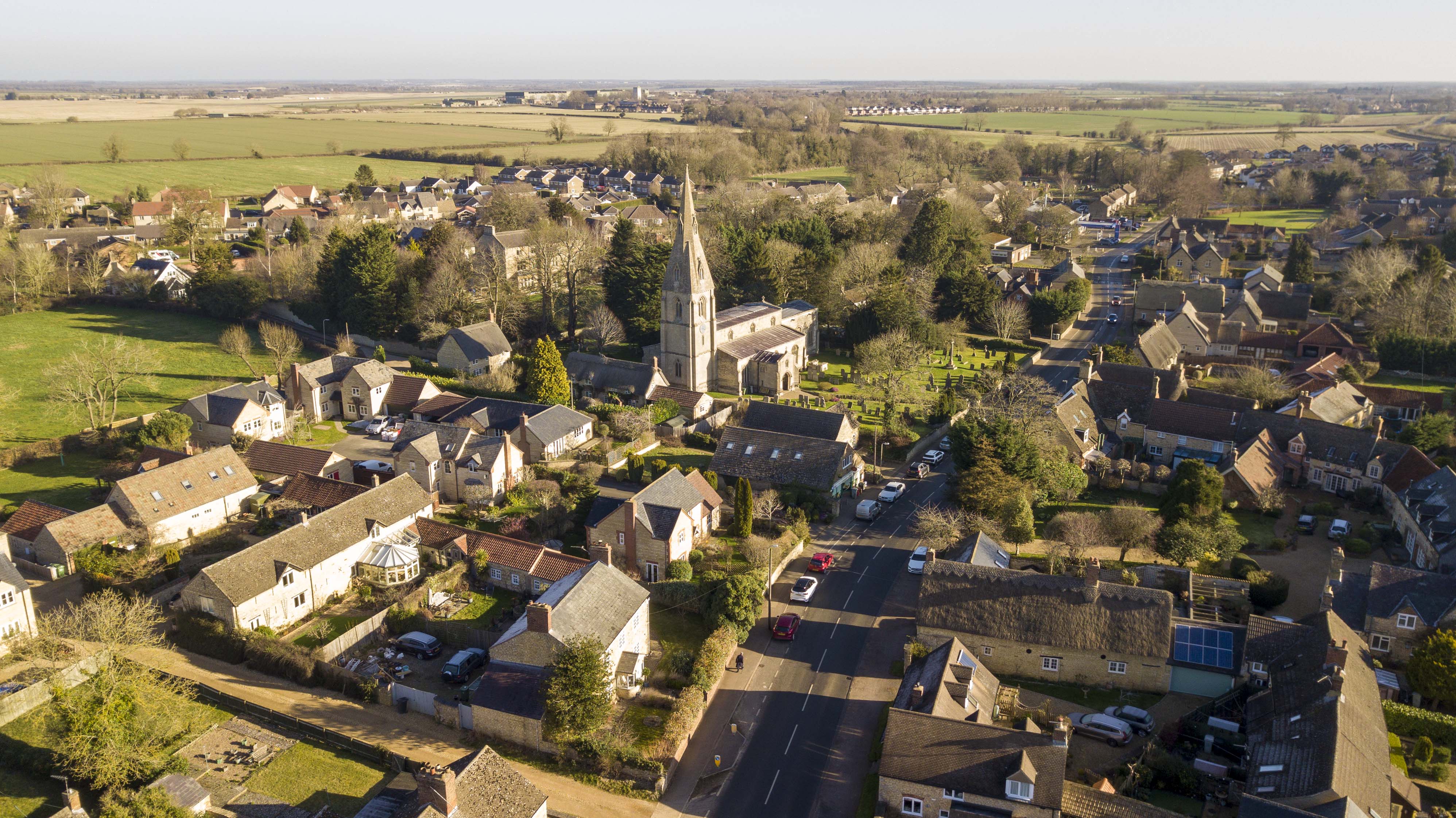 It's the largest village in Rutland – though its Kendrew population does swell its number by about a thousand – it covers a radius of about four miles, and it's been the namesake of everything from Royal Navy minesweepers to schools in Sussex. It is, of course, Cottesmore, and right from the outset, we'll address the thorny issue of whether the village's name should be pronounced Cott-smore or Cott-er-smoor.
"It's not really a source of great controversy or anything," says John Meara, "But it's believed the name derives from Cott's Moor,  where the village's hunt kennels were originally located, and which can be traced back to 1666."
John moved to the village 20 years ago and has served on the village's Parish Council for about 12 years. He reckons the village has 500 houses and a population of about 1,200, plus an additional thousand people who live on the Kendrew Barracks.
"Right from the outset you could tell there was real community spirit in the village," says John. "By and large the village tries to stick together and support one another. During the Pandemic, for example, Amanda and her team in the village shop really put themselves out, making doorstep deliveries to customers who were self-isolating."
"The local pub, The Sun Inn, is a really nice place too, where the staff know your name and where you can enjoy Sunday lunch."
"Another really nice aspect of Cottesmore is the range of activities you can join in with. You can come into the village and just live quietly, but it's such a nice community that you can't help but become integrated into it, and there are so many groups. I'm a part of the local Ramblers society, and secretary of the Cottesmore Investment Club which is for people who want to find out more about making investments and among like-minded individuals. There's the Cottesmore Wine Circle, too, and the Cottesmore Gardening Club, plus CHAG – the Cottesmore History and Archaeological Group, and of course groups like the WI."
"New to the village is its allotments. Back in April 2021, the Parish Council leased some land locally and started to offer the opportunity for locals to rent one of 32 plots. We've been delighted with the uptake, with all but one of the plots occupied, so hopefully over the coming years there will be a glut of locally grown fruit and vegetables to enjoy!"
"Kendrew Barracks, opened on the site of RAF Cottesmore back in 2012. It's home to the Royal Anglican Regiment and the Royal Logistic Corps. The village and the barracks has close links with one another, and they're always on hand to help out with events like bonfire night, in which they'll help to marshall crowds at our firework displays."
"It's a lovely village, a proper community and we're very lucky not just in the way it looks, but the people, too, who make it such a wonderful place to live."