The village of Clipsham, in typical Rutland style, offers much in little, with beauty spots made from former quarries, idyllic cottages and of course its Michelin-starred dining room, The Olive Branch…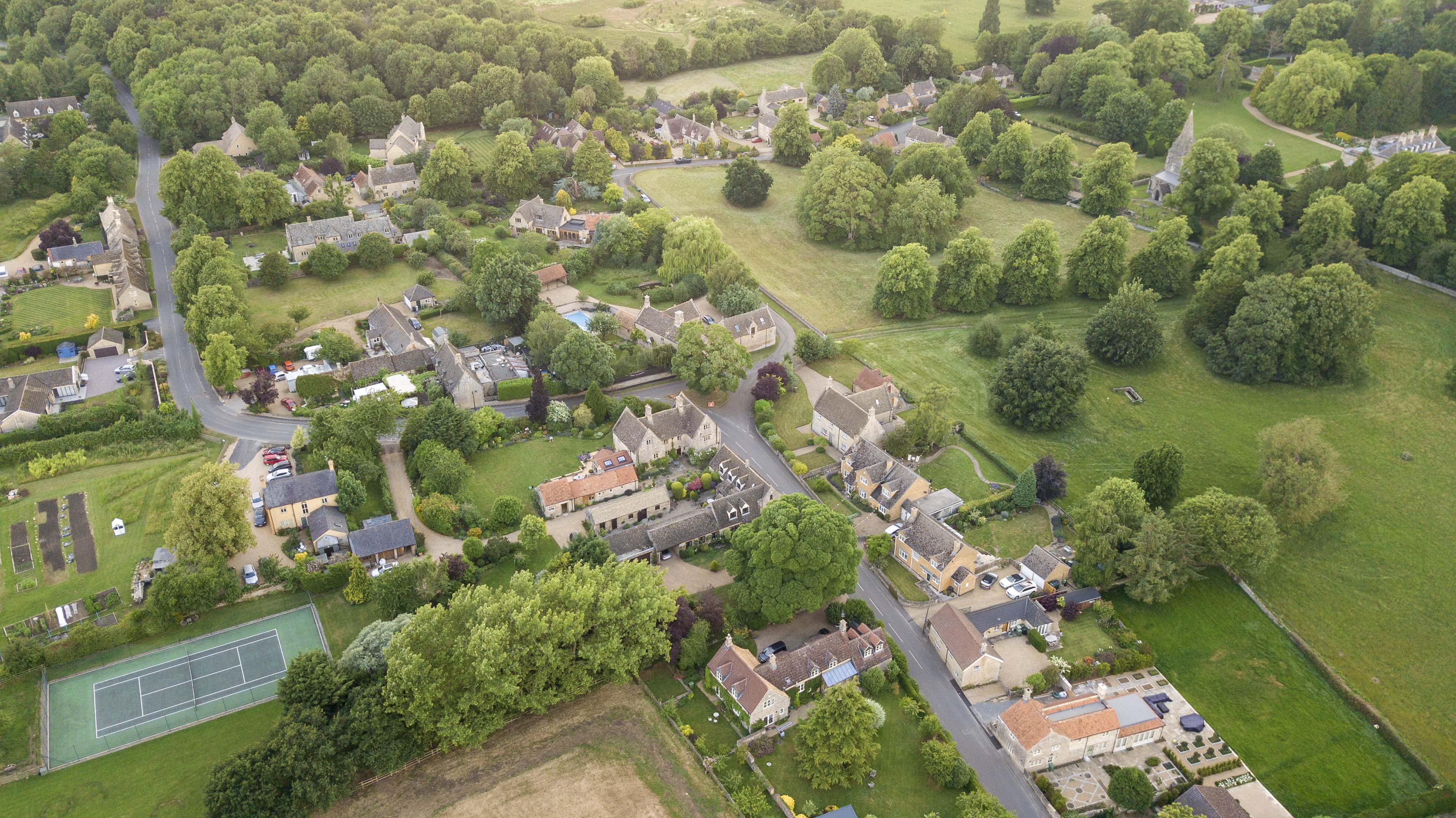 Life in Clipsham is always a pleasure. No wonder, really; despite being a rather small village – home to just 170 people – it offers beauty spots, a Michelin-starred restaurant, quarries and bags of character with quintessentially Rutland cottages built in stone with pretty gardens. If there's a story, though, that really typifies Clipsham's sense of community, it's the origins of its pub. We say pub, but to refer to The Olive Branch as a pub is like referring to Michelangelo's completion of the Sistine Chapel as being a bit of painting and decorating.
Hard to imagine now, but back in 1999 the place was a wreck. It had been empty for a couple of years, and villagers were bereft of a local in which to enjoy a pint or a G&T. At the time, locals Ben Jones and Sean Hope were working for Tim Hart at Hambleton Hall, and in 1999, announced their intention to leave in order to set up on their own. Alongside Marcus Welford, the three financed half of the cost of purchasing and refurbishing the place, but it wasn't until Clipsham's Dr Colin Ashpole encouraged locals to raise the remaining capital that the place could finally open.
One of the first big events the pub hosted was its millennium party and needless to say villagers were made very welcome. Less than two years later the place had earned its Michelin star, and has retained the accolade since, sticking determinedly to their ethos of providing really good dining but in a comfy and relaxed village pub setting. It doesn't hurt that the building is so pretty, but The Olive Branch's beauty is far from superficial, with a hugely talented and dedicated team all working hard to look after guests.
Of course, before retiring to The Olive Branch or its adjacent rooms, Beech House,  you'll need to work up an appetite. In this respect too, you're well-catered for in Clipsham. The village's role as a site of several local quarries from which limestone is extracted has meant that previously quarried land can be given back to nature, which is quick to reassert itself, creating lots of pretty countryside to enjoy walking, cycling or riding.
Clipsham Hall is a Grade II* listed country house on the edge of the village and was built around 1700, taken on by the Handley family in 1865. Upon the death of John Handley in 1910 the house passed to John's nephew, William Davenport, on the condition he took on the family name.
The Davenport Handleys, worked the nearby Medwells quarry, and once redundant, the site was returned to woodland, now known as Clipsham Old Quarry and a Site of Special Scientific Interest. The Davenport Handley's Medwells site, also in Clipsham, has been active since 1903. In 2001, it came under the custodianship of Stamford Stone. It covers about 300 acres in total, including farmland and woodland, with about 30 acres currently used as an active quarry.
Stamford Stone is currently extracting limestone in the first of four phases, which should provide three or four decades of work in total. Every year the site yields about 20,000 tonnes of masonry block, and 75,000 tonnes of block stone for flooring.
When extraction from each phase of the quarry is complete, the company works with Natural England to replant and relandscape the sites, creating pastureland, calcareous grass, hedgerows and woodland. Speaking of local beauty spots – and of the Davenport Handley family – Clipsham's Yew Tree Avenue is looking especially splendid thanks to the efforts of the Clipsham Yew Tree Avenue Trust, including locals Sue Thomas and Cliff Bacon.
It was back in 1870, that John Davenport-Handley's gardener, Amos Alexander, asked his employer for permission to make a feature of the former carriage driveway leading up to the country house.
Amos created an avenue of 150 clipped Yew Trees, curated over successive decades to include depictions of animals, birds, and later achievements like the Queen's jubilees, a depiction of a WWII Spitfire, and even Neil Armstrong's first steps on the moon. The 1950s saw David Davenport Handley let a 999 year lease to the Forestry Commission on the understanding that the organisation maintain it. Sadly cuts to the Commission meant that by 2010, annual trimming was neglected.
The Clipsham Yew Tree Avenue Trust was established in 2018, and completed the first clipping of the trees in 2019. The Trust also funds new picnic benches and generally maintains the site for future generations.
Yew Tree Avenue remains a great place to enjoy a dog walk or a picnic in the warmer months, but in the cooler months, just north of Clipsham is Snowbird, a plantation of Christmas trees with seven different species in production. Christmas trees do rather well in limestone-rich soil, and so later this year, Rutlanders will flock to the site to pick their tree, doubtless also enjoying festive carols in Clipsham's 12th century Grade II* listed St Mary's Church.
For now though, winter remains months away, and so the best way to enjoy Clipsham is a long walk through the surrounding woodland and former quarries. The village's stone has been used to repair the Houses of Parliament, York Minster and Oxford's revered colleges, not to mention its use locally to create beautiful country homes, and super looking pubs and restaurants such as The Olive Branch which, incidentally, does a rather brilliant lunch following your Sunday morning walk.