A beautiful and deceptively large property with a very pretty garden. This month we're exploring a country home in one of Rutland's most sought-after villages, Wing. It's the family home of Jillie & John Lord…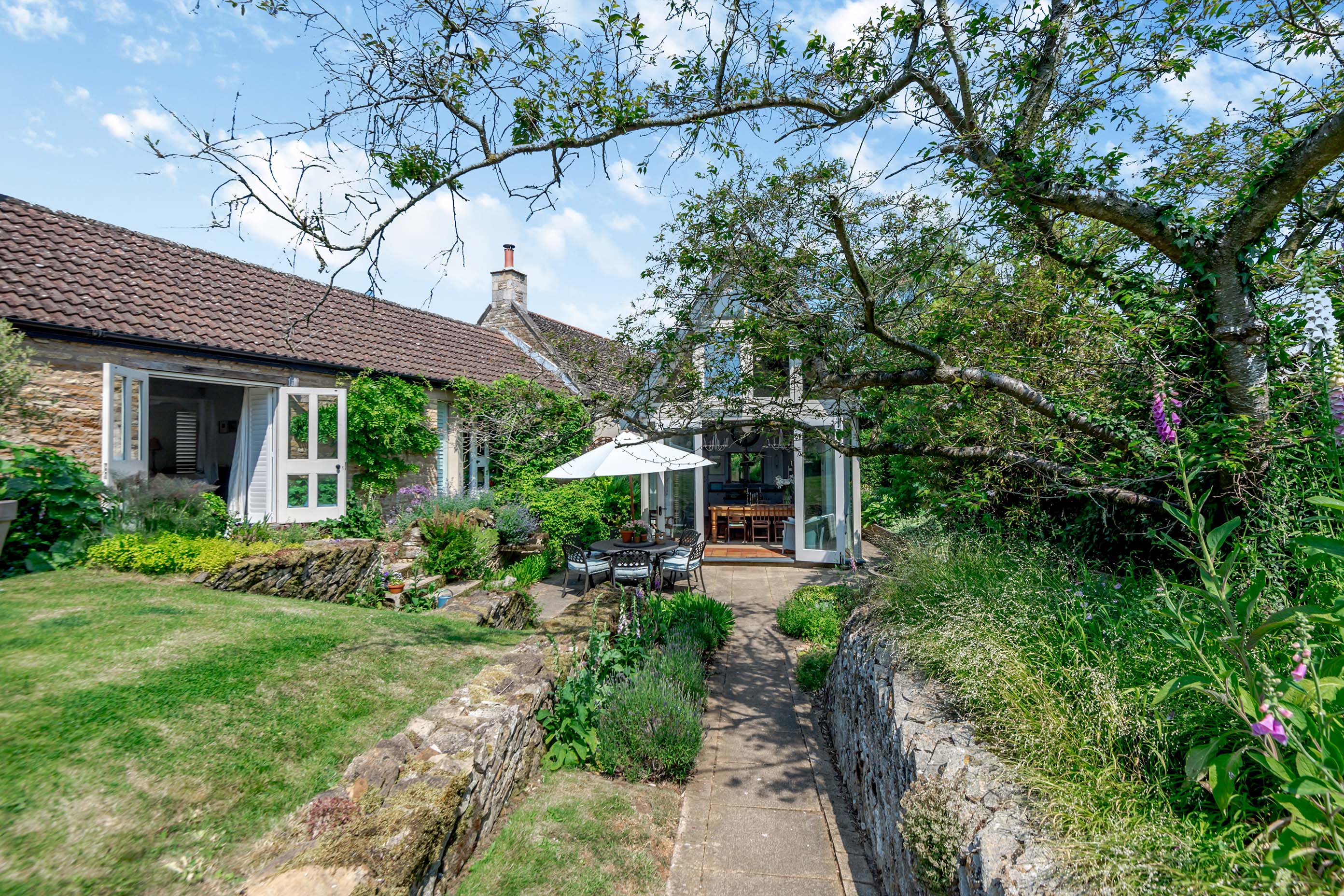 A lot of talent has been invested in this month's featured property, situated on Top Street in the Rutland village of Wing. It's a community of about 300 people, and Jillie & John Lord both reckon it's the friendliest they've ever lived in.
The place has only had three owners in the past 120 years and was a smallholding and plant nursery spanning about eight acres before being divided up into three plots including this one, which covers about half an acre.
Prior to Jillie & John's custodianship of the property its previous owners were John and Rose de Jardin, Rose was for a number of years the county organiser of the National Gardens Scheme in Rutland. Rose & John were responsible for designing and landscaping the beautiful gardens which surround the property on all sides, and a variety of seating and lawned areas with well-established planting creating the most exquisite, peaceful, and private outdoor space to enjoy through all the seasons.
The property has three reception rooms currently arranged as a living room, sitting room and reception room/study.  A garden room extension to the east of the property has a large open kitchen diner, replacing the previous kitchen located in the main hall complete with a hand well pump for water supply. The original property's thatched roof had to be replaced with Collyweston slate and the wiring and plumbing have all been updated.
John's background is in agriculture, advising global clients on the use of agricultural technology. His ambition is to help farmers with the use of technology to sustainably increase yields whilst respecting nature and the countryside. Meanwhile Jillie is a 'Jillie-of-all-trades' and can count among her talents photography, design and a penchant for creating decorative paint finishes for her design clients.
Jillie & John have refurbished Wingwell Farm throughout during their tenure and Jillie has recently given the vaulted kitchen a fresh look with a two-tone scheme of Cornforth White and Downpipe Grey. The cabinetry is topped with granite surfaces, and there's a newly installed Aga in a 'Pearl Ashes' colourway, plus premium appliances and a boiling water tap.
On the property's ground floor there's a large living room with inglenook fireplace complete with wood burning stove and stairs down to a cellar. A separate sitting room has a wood burning stove, and there's a further reception room currently used as John's study, whilst Jillie's study is adjacent to the ground floor bedroom with its en suite, dressing room and French doors opening out onto the garden.
Throughout the ground floor there are plenty of period features from lovely wonky beams and low ceilings to period windows and exposed stonework.
The first floor has four bedrooms plus a family bathroom. The ground floor suite, Jillie says, is handy as it sees them residing in the opposite wing of the house to the five noisy children and now grand children in the family. Other bonus spaces for those with plenty of family clutter include a utility room for laundry, plus a stone shed for bikes, balls and barbecues.
"It does look like a pretty little cottage from the outside, but people are always surprised by just how much space there is here," says Jillie. "It's a really well-thought out layout too as you're never on top of each other, but there's still plenty of space to come together as a family."
"The property is lovely and we fell in love with it immediately when we saw it. The gardens are absolutely beautiful and we've been really lucky. The alliums in the spring and lavender and agapanthus are stunning in summer, sitting in the garden listening to running water is lovely. The water feature runs some 120 feet, located at the side of the property combines with an established pond that home newts and frogs. It's great to just enjoy the garden, soak up the sound and find yourself at one with the place."
"We're seeking to move to Uppingham, but we're really going to miss the place. We'd love to just pick the house up and take it with us. It's been a really great family home."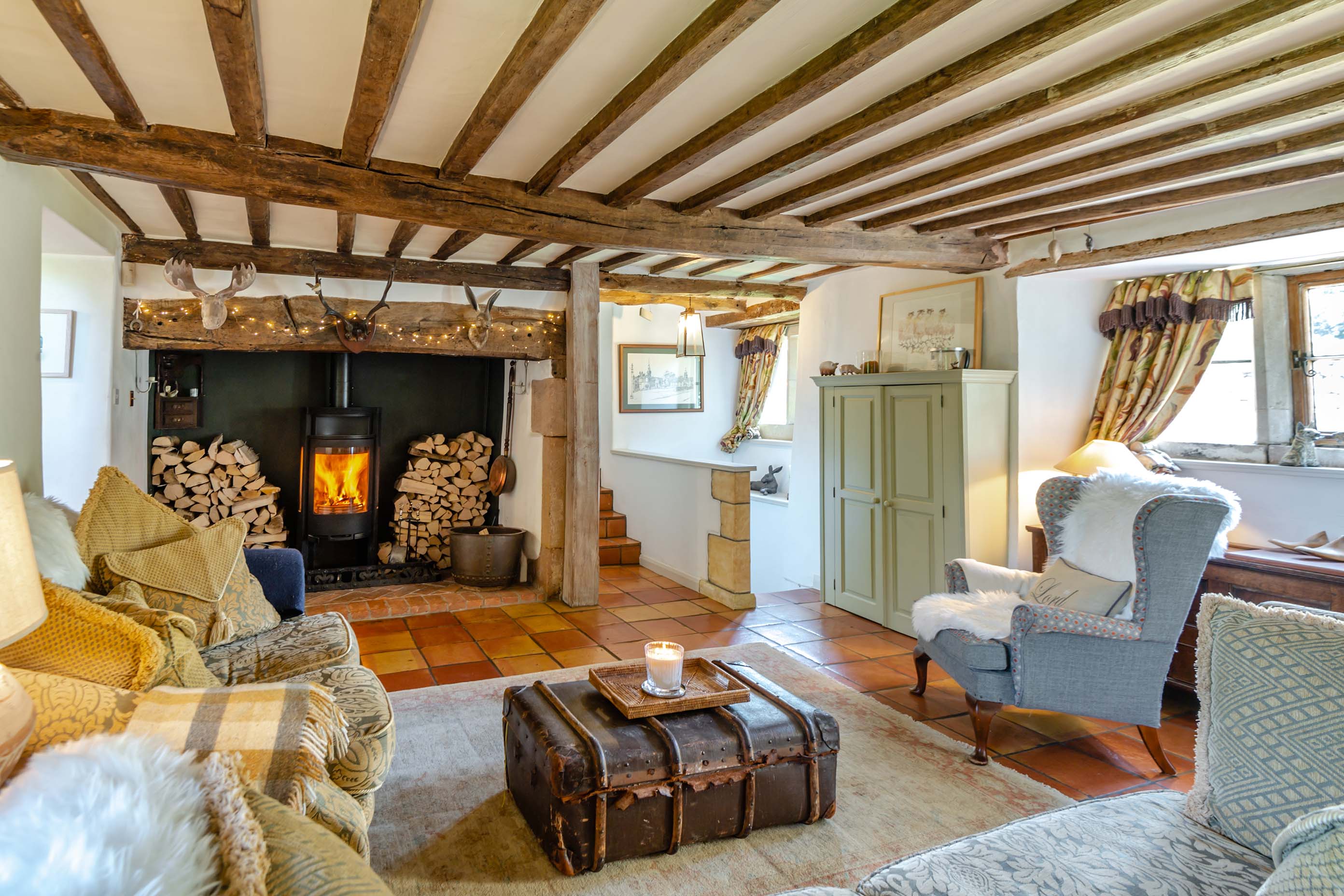 The Details:
Wingwell Farm, Wing, Rutland
Location: Wing, with Uppingham 3.3 miles, Oakham 5.5 miles.
Provenance: Five bedroom Grade II listed family property, former smallholding sitting on half an acre, dating back as far back as 1500s.
Rooms: Three reception rooms, currently arranged as living room, sitting room and reception room. Ground floor bedroom suite with en suite and dressing room.
Guide Price: £1,250,000.
Find Out More: James Sellicks, Market Place, Oakham LE15 6DT 01572 724 437, www.jamesellicks.com.