Aston Martin's DB11 now has a soft top stablemate, a convertible or 'Volante' version of its flagship GT. James Bond and other aspiring spooks will be in soft top heaven…
Words: Rob Davis.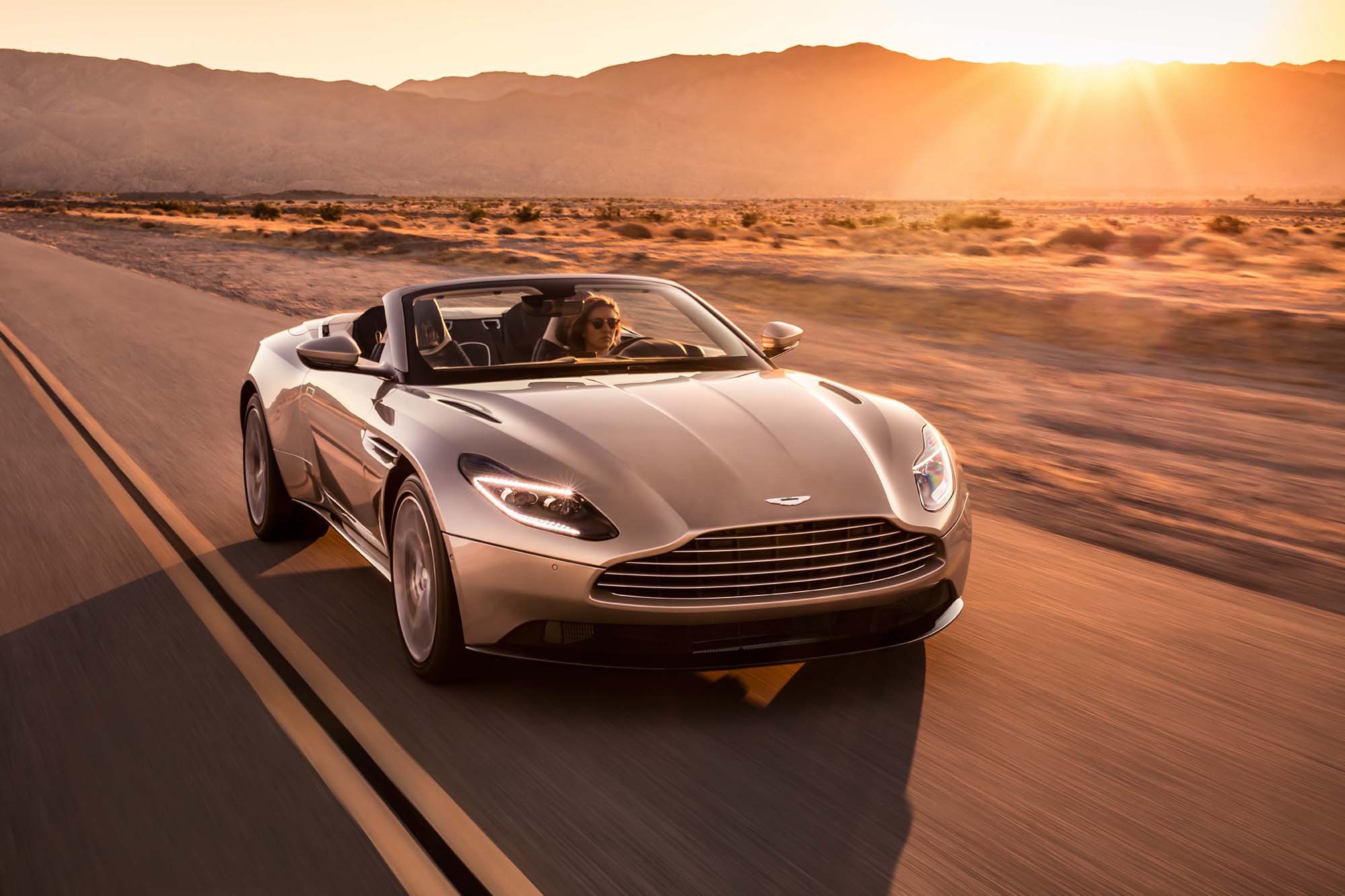 James Bond. What a poser. And yet, we gentlemen would all like to be just like him; tough, gritty, cultured, magnetic of charm and equipped with the latest gadgets… but there's a problem. Bond's current motor is the DB11, the production version of the DB10-badged prototype – which was never actually on sale but was produced by Aston Martin both for the film and as a teaser for its flagship DB9 replacement.
The DB11 is a fine car. More than fine. It's beautiful, fast and more luxurious than its predecessors. The thing is, it was also born as a coupé, and if you want to show off – really show off – it needed to have its roof cut off, so everyone can see you as you cruise around in what is arguably the sexiest GT in its class.
And so; 'voila!' or rather, 'Volante!' because that's how the new soft top version of the DB11 will be badged when it reaches showrooms, just as Pride goes to press.
Despite being climatically challenged, the UK is actually the biggest market in Europe for the sale of convertibles. There's something perverse about the country with arguably the rainiest, greyest climate loving open top motoring, but I suppose we are the ones with the clichéd cultural preoccupation with the weather. Anyway, more of an issue than the lack of sunshine is the £15,000 premium you'll pay for a lack of roof over a coupé model.
Nonetheless if a ruffled pompadour and the odd-fly-in-the-teeth is your thing, you can dispense with the eight layered electrically operated fabric roof and enjoy the stiffening and chassis tweaks that Aston Martin have employed to ensure your wind in-the-hair experience is unburdened by the shimmying  traditionally associated with conversion from coupé to convertible.
The Volante has Aston Martin's Mercedes AMG-sourced 4.0V8, rather than its own in house V12, and there are no plans for the latter to be dropped into the soft top at all.
That's no bad thing, because the V12 is an overkill. The V8 is actually better; lighter, with a good spread of torque, better economy and damn near identical performance figures, which, incidentally, are best summed up as equally capable of warp speed performance or refined A-road cruising.
Not withstanding stunning looks, handling,  and performance, the DB11 has also undergone a quantum leap in its interior. There's a modern infotainment system, more standard kit and better materials than ever, plus near-infinite ways to customise what's arguably one of this summer's most desirable drop top GTs.
Aston Martin DB11 Volante:
Price: £159,000. Engine: 4.0V8, 675nm/503hp. Drivetrain: Eight speed auto gearbox, rear wheel drive. Performance: 0-60mph 4.1 seconds; 187mph top speed. Economy: 28.3mpg combined. Equipment: Electric roof, seats, climate, cruise, parking sensors and camera, sat nav.