Burghley Park's Garden of Surprises and Sculpture Garden is thriving in 2018, pop along to see the latest instalments and experience the magic…
Oh Burghley, I love you more than words can wield the matter, dearer than the eyesight, space and liberty. For you, Burghley, provide endless entertainment, a space to breathe, a space to think and a space to have raucous fun.
A green, tree rich paradise where you can fool around until the sun goes down. Where you can run through naughty sprinklers that may or may not gently dampen you with their service. Private spaces where you can sit with family and have moments that you'll never forget.
The Tudor's knew how to have fun, and you can play part in the past with the whimsical garden of Burghley's aptly named Garden of Surprises. Perhaps in writing this, we are giving away it's secrets. But only in visiting with the Garden of Suprises reveal to you what you wholly deserve. Perhaps that's a severe drenching, perhaps it's an opening of a creative flow of thoughts you didn't know you had, only visiting will show you.
For youngsters, it doesn't get better than the 32 water features of the Tudor-inspired 'trick' garden, which nestles in the shadow of the stunning architecture of Burghley House on the edge of the Lincolnshire stone town of Stamford. However, even the grandparents misbehave amongst the fountains, it's impossible not to.
Hidden behind a traditional hedge, fun and history combine in the garden, which is based on an original design created by the 1st Lord Burghley back in the 16th century but packed with modern tricks to create a host of features including a moss house, swiveling Caesar busts, curtains of water and a mirrored maze.
While the deisgn may reflect times gone by, subtle changes continue to add new twists to this historic garden – the most recent being transforming transformations!
The obelisks, which represent the four elements, transform in various ways to reflect their element, such as one ocassionally 'fuming' with smoke to signify fire. They have been part of the garden since it opened in 2007, but this year Burghley has given them a 2018 transformation using new planting to create fresh sculptures.
For instance, the Earth obelisk now supports a green wall with butterflies, using plants like Ivy, Hostas, Ophiopogon, Ajuga and trailing Heuchera. Five centuries ago, transforming obelisks – along with ponds, classic statues and hidden 'divers conceits' – all made an appearance in one of the gardens of passionate gardener William Cecil, the first Lord Burghley.
This modern version is inspired by those Elizabethan plans and deliberately hidden from the outside by the high hedge – waiting to reveal their surprises to those who enter.
Offering a real sense of fun, the garden has been designed to be accessible to all regardless of age or interest, and the water jets, curtains and pools prove especially popular for the young or those young at heart who enjoy a paddle on a warm day. Work your way out of the Garden of Surprises and you'll find yourself in the great open space of the Sculpture Garden.
Get lost amongst the latest exhibition, sit upon a bench and look across the lake and when you walk out, you'll be refreshed, rejuvinated and ready for whatever life throws at you. The exhibition is called 'Otherwordly' and features sculpture that explores elsewhere; the microscopic, the cosmic and the interplanetary. Constructors of spaceships, planets and satellites have been parking their creations for the duration of this year's exhibition at Burghley Sculpture Garden.
As well as scientists of the molecular, creators of sci-fi quirks and observers of the minuscule. The exhibition spans our world and the known existence; exploring the geological, the celestial, and the extra-terrestrial. There's something very strange about seeing such modern structures among the park's trees that have stood there for many years and hopefully many more.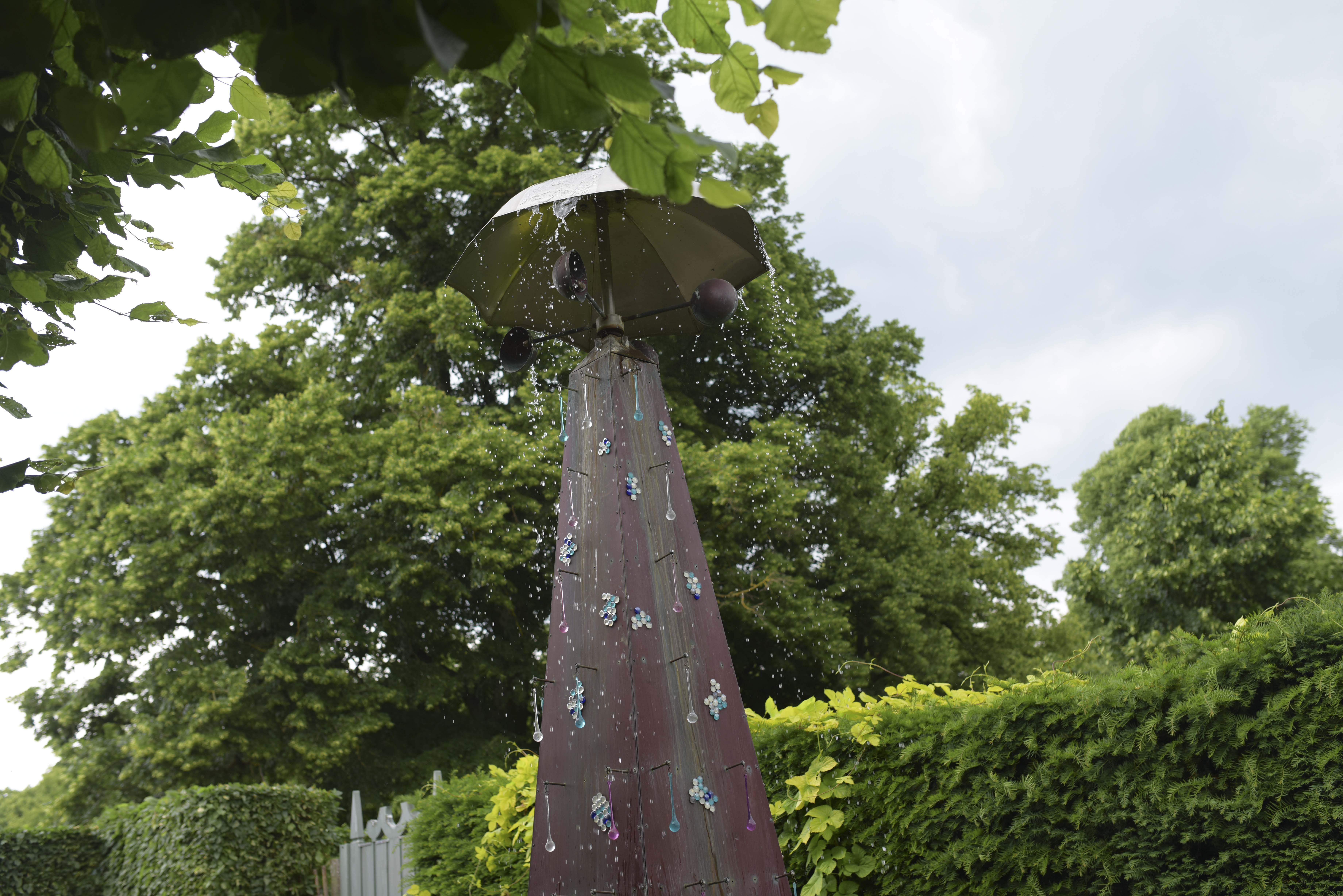 Gardens of Surprise
Price: £16.50 per adult and £8.50 per child.
Opening Hours: The House and Gardens are open until Sunday, 28 October 2018, daily (House closed on Fridays) from 11am until 5pm, with the last admission to either at 4:30pm.
Find out More: Call 01780 752451 or see www.burghley.co.uk.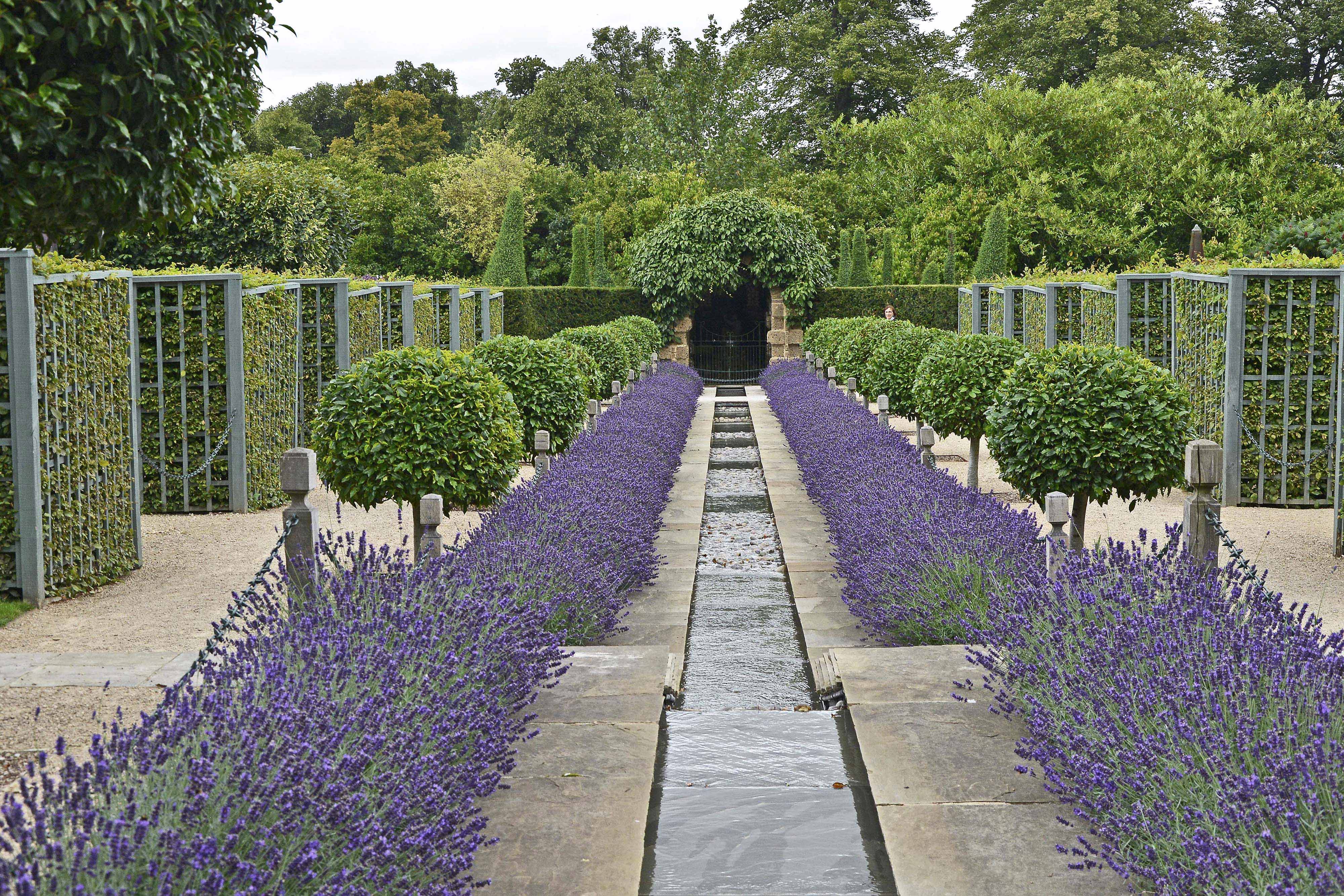 The Park stays open daily from 8am until dusk.