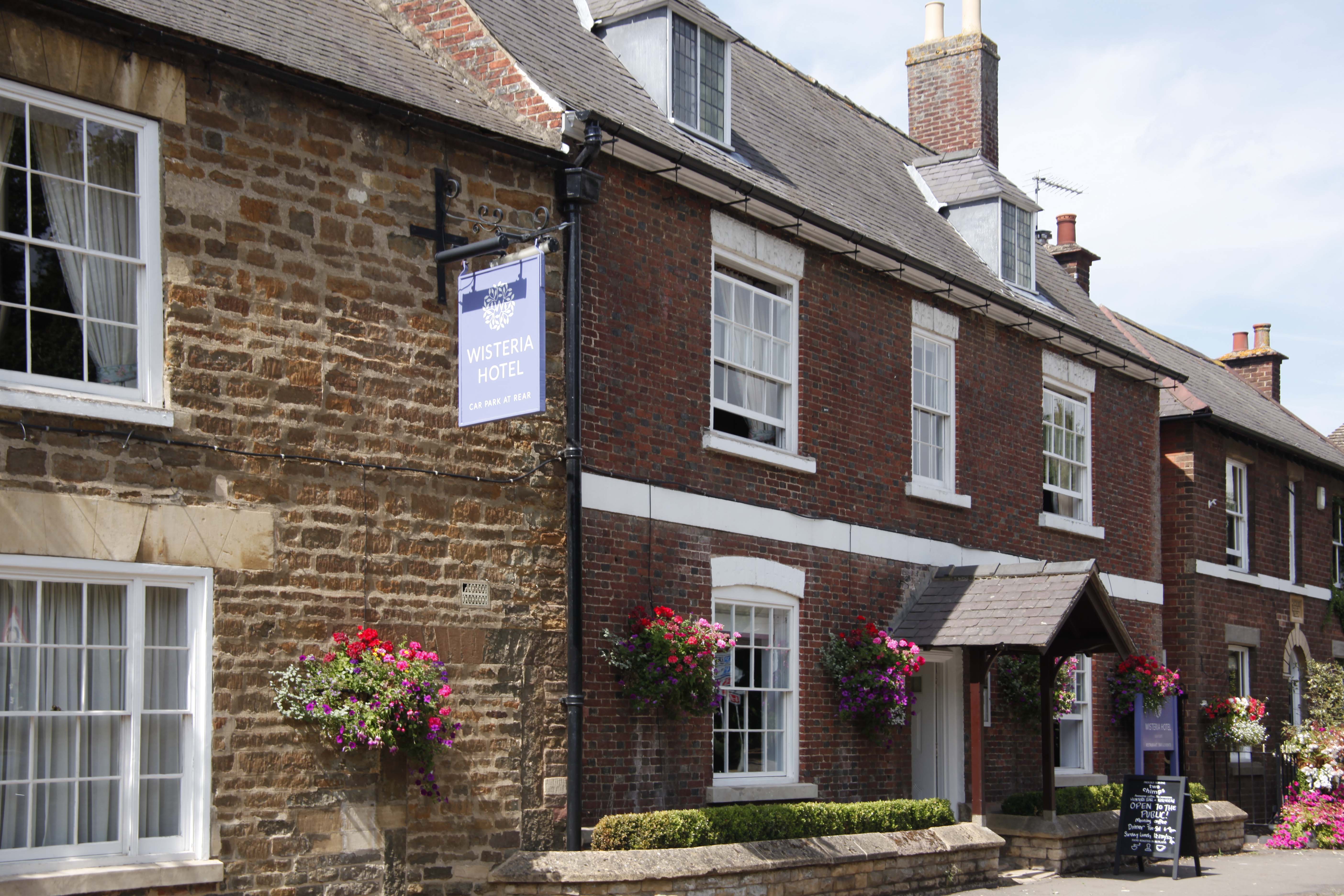 The mysterious Wisteria Hotel just down the road from Stamford in the market town Oakham has been quiet for some time. In fact, the front door hadn't opened to customers walking in off the High Street for several years! It's practically unrecognisable now, full of exciting decor, delicious food and the vibrant new owners, Chris Newsham and Kristy Carey…
Chris and Kristy took The Wisteria Hotel on at the end of March and it has literally been out with the old and in with the new over the last six months. What they have done with the place is nothing short of outstanding, the décor is coming together beautifully and they have created interesting and stylish spaces for people to relax, eat, have meetings, read or just take a pause on a busy day.
The Wisteria Hotel is now a place that is very welcoming, whether you'd like a coffee or a three-course meal of delicious food paired with exceptional wine. "We've called the restaurant area Hunter's Bar & Kitchen," says Chris. "This part of the building dates back to 1604 where it would have been a hunting lodge. The décor and menu will reflect this too." This means they hope to have game on the menu when it's in season and you'll notice the wallpaper is hunting themed. Before taking on The Wisteria Hotel, Chris and Kristy worked for the Marriott group together in hotels, they've been in the industry for 20 years but had always dreamed to take somewhere on for themselves.
"This hotel came up and it ticked all the boxes, we didn't have to make any sacrifices," says Chris. "It's in a small market town, the ideal location, has 25 rooms, an event space, a restaurant and bar area, it's just perfect!" Perhaps dreams do come true!
Expect great tasting food from Hunter's Bar & Kitchen with plenty of locally sourced ingredients. In the future there will also be gastronomic experiences, steak nights, and more for you to enjoy delicious food. It really is an exciting new start for The Wisteria Hotel and we can't wait to watch Chris and Kristy become the talk of the town as the new kids on the block. After being treated to several courses, I can confirm that Neil knows what he's doing. I'm not a huge fan of terrine usually, but Neil's fresh take on the homemade rhubarb and ginger chutney paired with it so beautifully that it was a refreshing dish rather than just meaty and wet like it can be.
The star of the show was the Tomahawk Steak, the dish that is suggested for two people to share but if you're feeling brave, you could definitely tackle it on your own. The beef (and lamb) comes from Raddlemans Farm in Braunston which is only down the road from Oakham, totally cutting out those extra miles and meaning the meat is definitely fresh and from a trusty supplier who takes good care of their cows. "There are three-generations at Raddlemans," says Neil. "It's really good meat and nice knowing you're getting it from a family." As for the pork, that's from Grasmere Farm, another well-known local supplier maintaining exceptional standards.
Neil tells me that the game they use comes from people who shoot it on their own farms but sometimes Peterborough Game Company too. When it comes to flavour, it's all about having the best local produce and that's really important to Neil. The only thing that isn't local is the seafood!
There are also the 25 bedrooms at The Wisteria Hotel that Chris and Kristy are working on modernising for guests. Bed & Breakfast is really popular at the hotel and they have made the eating areas really comfortable for people who are staying. "In the future, we hope to knock through and expand on the Hunter's Bar & Kitchen area," says Chris. There are lots of ideas in the pipeline and with such a transformation in only 6 months, I don't doubt that by Christmas, Chris and Kristy will have themselves a thriving hotel and restaurant. The busy married couple actually live in the hotel themselves with their little one, Freddie.
Currently, the back of the Wisteria Hotel provides ample parking space and a small garden area. The couple hope to landscape this area and provide decking so that guests can enjoy a tipple outside in the sunshine next summer. The Wisteria Hotel has three private rooms available for weddings, events and meetings. This includes The Barn Suite that can seat up to 80 people for weddings, parties and other functions. Then there is the Barn Lounge that can seat around 40 people and finally the Georgian Suite that is perfect for large meetings or functions with the option to split it into different spaces. We can't wait to visit The Wisteria again!
On the Menu…
Starters
Pan seared woodpigeon breast, blackberry jus, cassis macerated blackberries, walnut mash.
Heritage tomatoes, basil, basil oil, aged balsamic syrup glaze, pesto.
Grasmere farm pork and smoked duck terrine, roasted red peppers, pickled ginger, homemade rhubarb & ginger chutney, lambs lettuce.
Main Courses
Roasted locally shot pheasant, roasted Oakham root vegetables, game jus.
Grilled rib-eye tomahawk steak, proper homemade chips, beer battered onion rings, baked greenhouse fine tomatoes, watercress and portobello mushroom. (Two person share)
Trio of fish – baked Scottish salmon fillet, smoked cod loin, king prawn shellfish, vermouth & dill sauce.
Desserts
Neil's meringue, allotment & hedgerow berries, thick double cream, viola flowers, coulis. Pecan nut, sultana & Glayva whisky tartlet, baked figs, caramel sauce, maple syrup.
NB: Featured dishes are subject to change.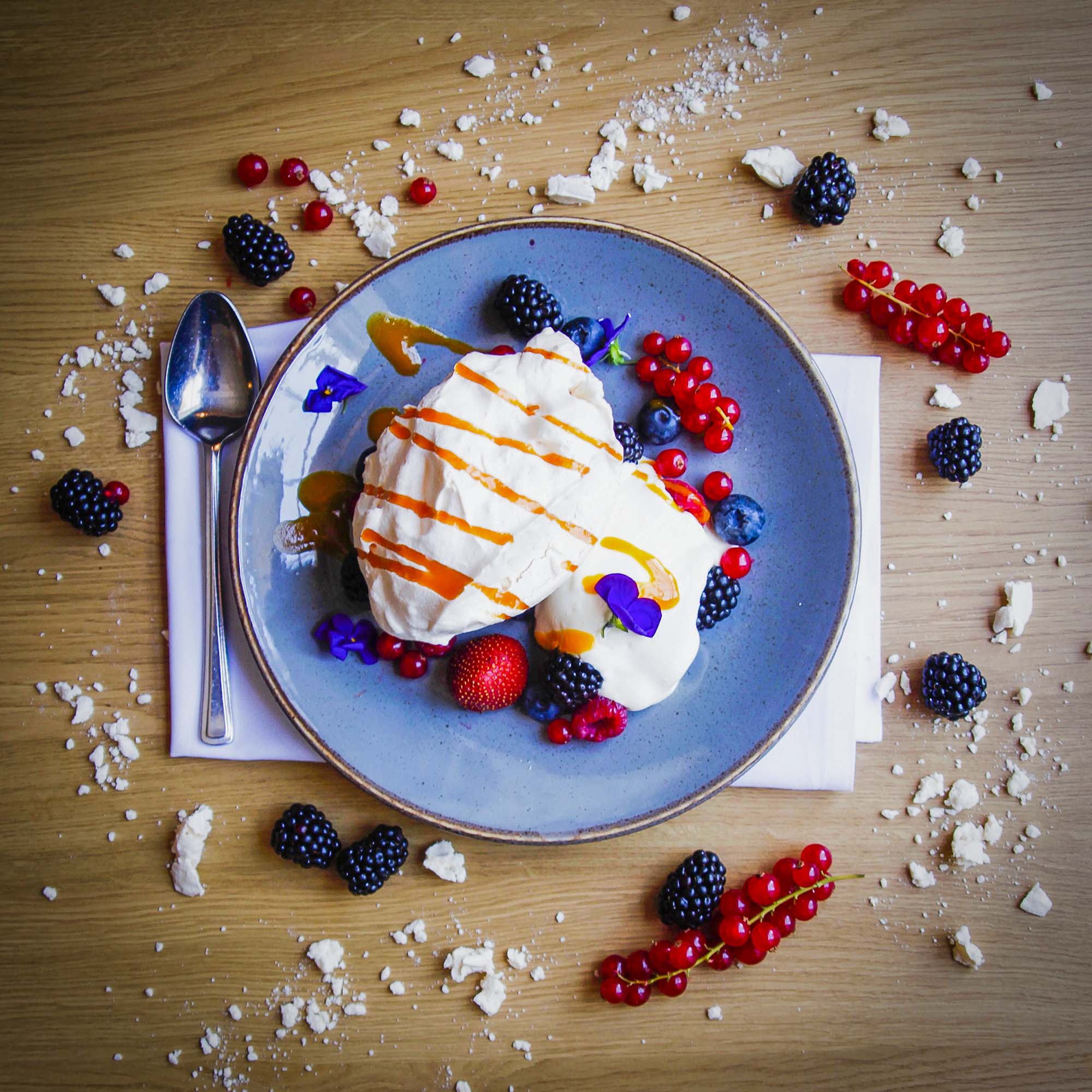 Open For Business…
Food: Tuesday to Saturday 6pm to 9pm, Sunday 12pm to 2:30pm / 5:30pm to 8pm, Monday – Closed.
Wet Trade: Monday to Thursday 6pm to 9pm, Friday and Saturday 2:30pm to 11pm. Sunday 12pm to 10pm.
The Wisteria is based on 4 Catmos Street, Oakham, Rutland, LE15 6HW. Call 01572 722844 or email them at enquiries@wisteriahotel.co.uk.