Thanks to Adrian Hill Fine Art's galleries – in The George Mews, Stamford, and in Holt, Norfolk – it has become even more convenient than ever to experience the joy of fine art and to begin to curate your own collection. Don't miss the Best of British artists at this trio of excellent galleries…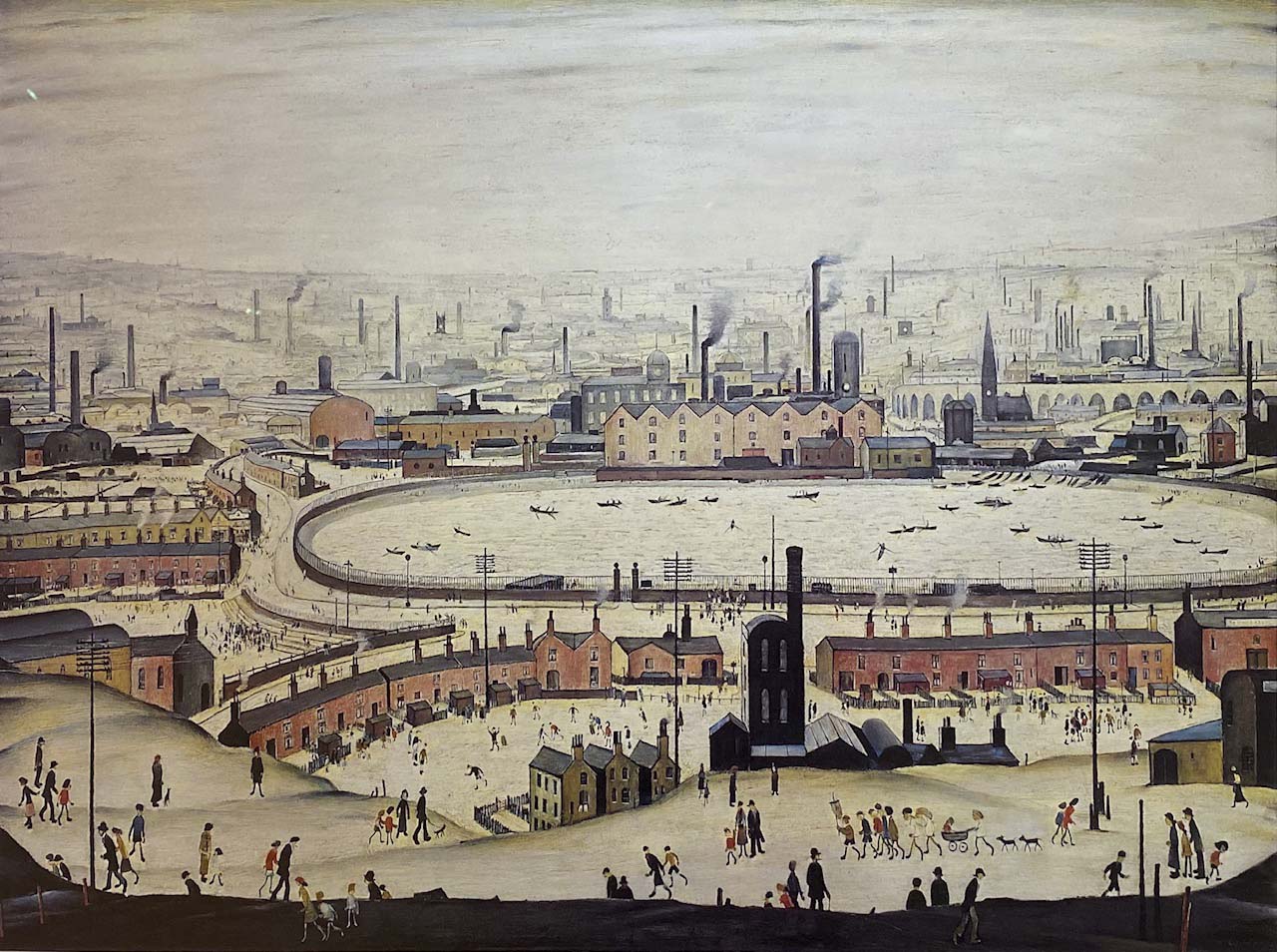 Fine Art is an absolute and profound joy. In the past some galleries have presented the subject as elitist and highbrow. But art is a right, not a privilege, and the very best galleries are those who are keen for as many people as possible to discover the joy or fine art for themselves.
A great gallery – a really great gallery – will want to join you in your journey to appreciate, learn about and curate your own collection of fine art, and that's why Adrian Hill founded his two galleries in Holt, Norfolk, from 2013. Since opening, Adrian Hill Fine Art has been inspiring art lovers and collectors from all over the UK and now this successful Norfolk firm has opened a new Fine Art gallery in the George Mews in Stamford, too.
This month, you can enjoy the finest British artists at all three galleries. The company will feature work selected by Adrian which has been sourced from leading British Royal Societies, Institutes & Federations including David Hockney, Peter Blake and other members of the Royal Academy.
Alongside the living working artists, Adrian Hill Fine Art has a changing collection of artwork by some of the most recognisable British names including, Laurence Stephen Lowry, Dame Laura Knight and Edward Seago. Each artist is carefully chosen to compliment the already rich and diverse portfolio of original works and affords each client the opportunity to find a unique piece to invest in. The Gallery has created a diverse and changing exhibition programme with seven six-week- long themed exhibitions that have been carefully curated for 2021 by Adrian. These exhibitions feature leading British and selected up and coming artists.
The Gallery is also keen to encourage and promote the work of talented young artists and sponsored an exhibition place for the Sworders Art Prize winner aged between 16 and 23 awarded at the Holt Festival each year. Upcoming solo exhibitions for 2021 include internationally acclaimed artists Kieron Williamson, Brian Ryder ROI FIEA and The President of the Royal Institute of Painters in Water Colours, Rosa Sepple PROI.
Adrian Hill Fine Art is based in Lees Yard, Holt, Norfolk NR25 6HS and in The Mews The George Hotel, Stamford PE9 2LB. Call 01263 713883 or 01780 480800 or see www.adrianhillfineart.com.