If there was ever a time we needed cheering up and to take the opportunity to enjoy something bright and beautiful, it's towards the bitter end of both a long lockdown and a drab winter. Happily, Adrian Hill's fine art galleries in Stamford and Holt have each made their work easy to enjoy online, as a sort of virtual exhibition of work from both established and new artists of exceptional talent…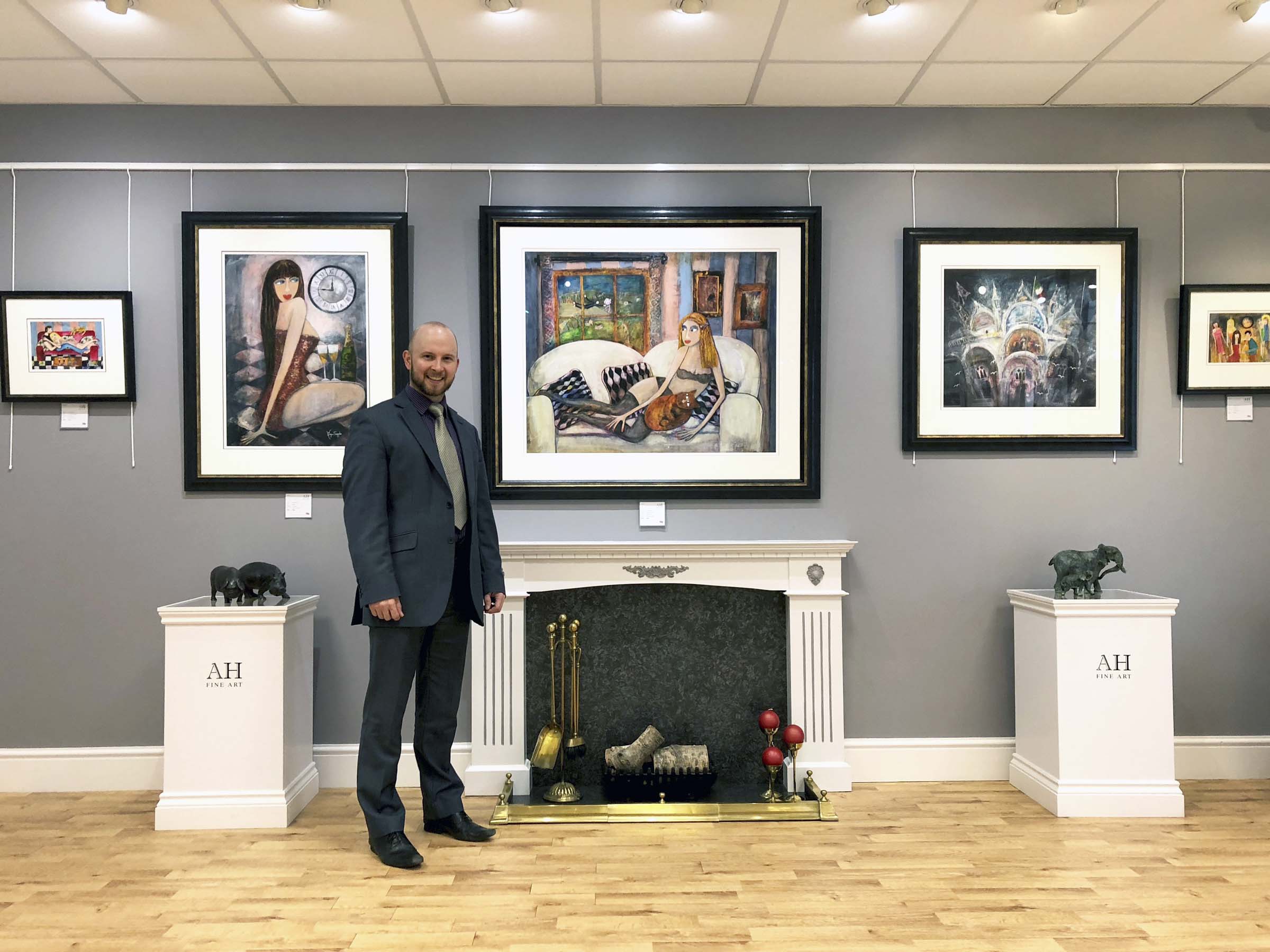 Beauty Is No Longer in the eye of the beholder, but in the hand of those with iPhones, iPads and laptops, thanks to people like Stamford's Adrian Hill, who believes that fine art is a right, not a privilege. "Quite irrespective of your knowledge of the subject or in respect of a particular artist, absolutely everyone has an emotional response to a piece of artwork," he says.
"To deny people access to art is like denying us access to nature or love. Historically, the fine art sector has in some quarters been less accessible than it should have been, but now there's a new generation of galleries – like ours – keen to introduce people to something  they'll enjoy experiencing."
"Lockdown has been a disappointing time, as it's meant we've had to close our galleries to the public for the purposes of viewing our current collection."
"We're still able to trade, with Covid-safe collection of items or delivery of a particular piece available when someone chooses to make a purchase, but we still miss the engagement of people coming into our two fine art galleries. Happily, though, we're still living in an age when we can host our collections online for people to enjoy."
"It's not quite the same as being able to mix with visitors to the gallery, but our website is able to offer a really good insight into the work we show in the galleries and at least allow everyone to enjoy our collection virtually, if not in person."
Adrian founded his two galleries in Holt, 'The Gallery, Holt' having been in his family since 1972 and the first of his Fine Art Galleries in 2013 and with clients visiting from Stamford, he decided in August 2020 that the town would be a good place to establish a further gallery to bring everyone, from leading British artists to emerging talent, to the area.
Following the same principles of exhibition as the flagship fine art gallery in Lees Yard, in Norfolk's Holt, Adrian Hill Fine Art, in Stamford also specialises in original paintings from carefully selected Members of the Royal Academy, Royal Institutes, Societies and Federations. The Fine Art Gallery also showcases works from other leading British artists including Laurence Stephen Lowry, Edward Seago and David Hockney.
"An aspect of normal gallery life that we're missing despite being able to display lots of work online is our programme of exhibitions."
"In 'The Gallery, Holt,' we've a diverse programme, typically hosting seven six-week long themed exhibitions which ensures those who enjoy visiting The Gallery have a reason to return all through the year with fresh work to enjoy."
Alongside the themed exhibitions we stage two week solo exhibitions for leading British artists and this year will see the President of the Royal Institute of Water Colours, Rosa Sepple PRI, showcase 70 new paintings for a major exhibition and book launch in September and a new body of work by internationally acclaimed artist Kieron Williamson in July.
"Meanwhile, we hope as many people as possible will enjoy the artists we feature online instead, with a profile of a few of our most popular ones below… by summer, hopefully, we'll be able to enjoy them in person, too. We'll welcome you back with great enthusiasm!"
Linda Alexander, ROI
The Royal Institute of Oil Painters still life artist is a former architect…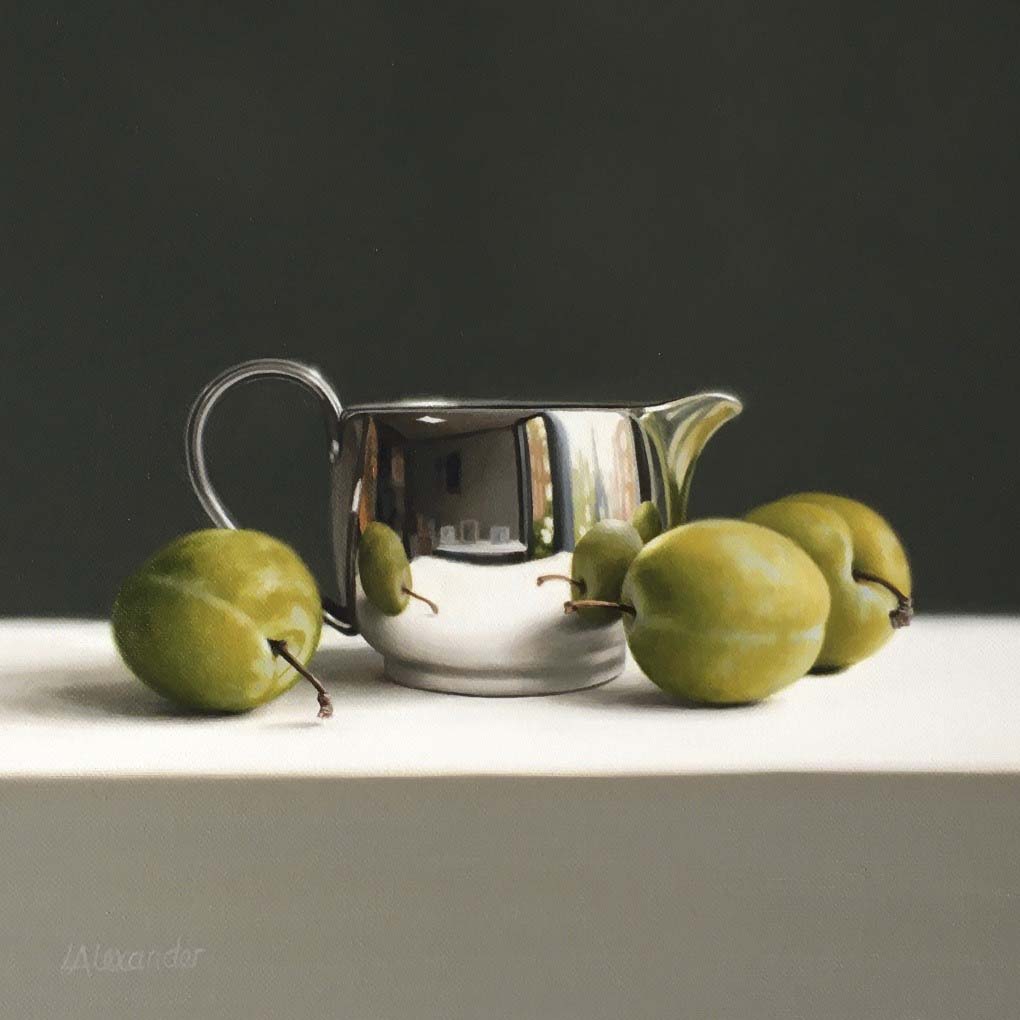 Architect turned still life artist Linda Alexander's early career was spent working for a number of award-winning architectural practices. Her graphic skills were employed preparing artwork for national and international competitions. One of these drawings was exhibited at the Royal Academy Summer Exhibition. Following a number of successful shows Linda decided to become a full-time professional artist in 2005. Her work has been shown in London galleries, and she has won a number of prestigious awards and prizes including the Artist & Illustrators 'Artist of the Year.' Her work is also in private collections worldwide. In 2016 she was delighted to be elected a full Member of The Royal Institute of Oil Painters. Linda is known for the interplay of shadows and textures and the joy of reflective surfaces.
L S Lowry, RA RBA
Original drawings and lithographs can be seen in Adrian Hill's galleries…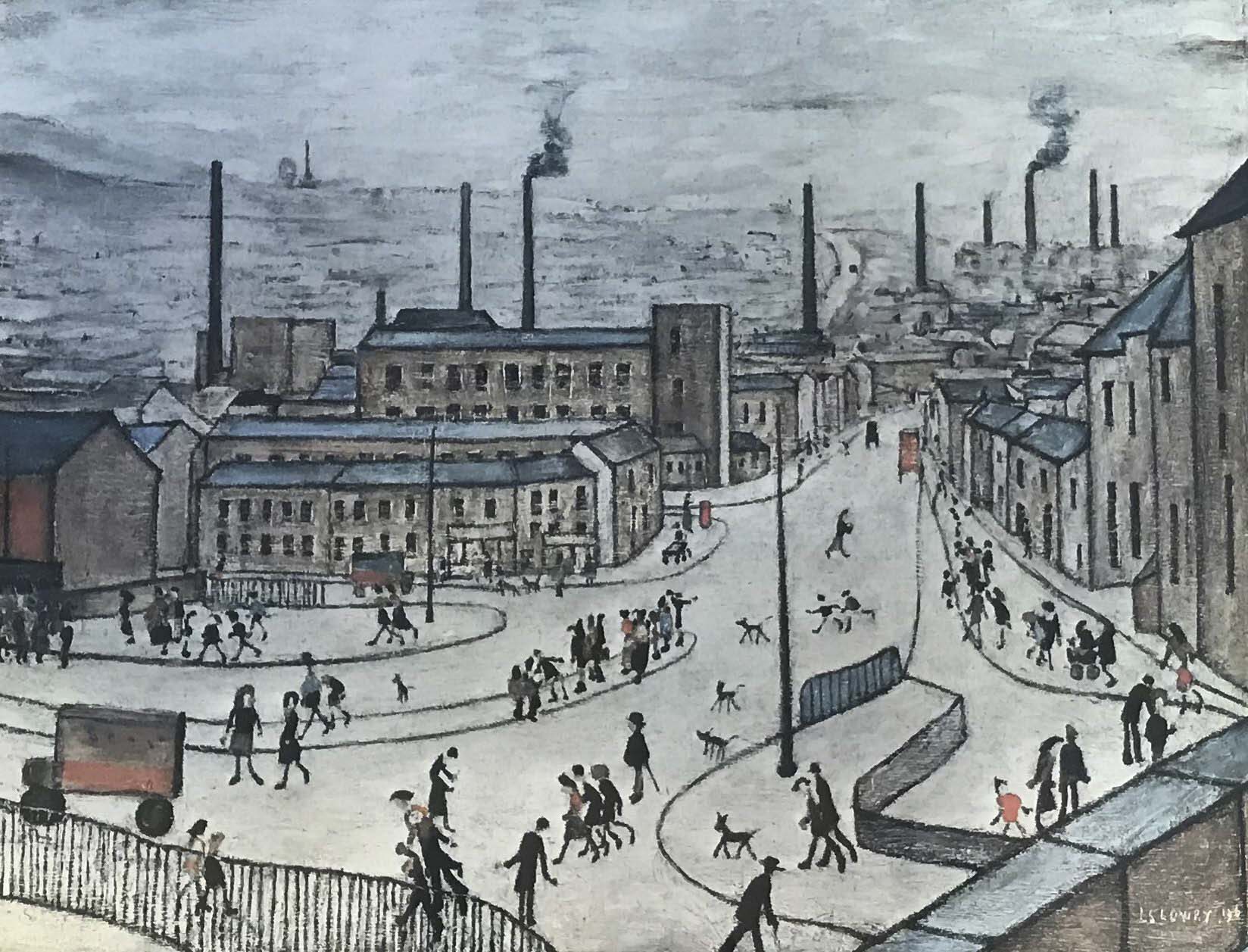 Through the industrial scenes, landscape, seascapes and single figures, Lowry uses his canvas as a response to his observation of life. Laurence Stephen Lowry was born in Manchester in 1887 and is regarded as a genius. His contribution to twentieth century art was honoured by many institutions throughout his life including being elected a Royal Academician in 1962 and received the freedom of the City of Salford in 1965. Lowry's work in the auction room has sold for in excess of £5 million.
Peter Wileman, FROI RSMA FRSA
Peter's style is bold and vigorous in his use of colour and paint…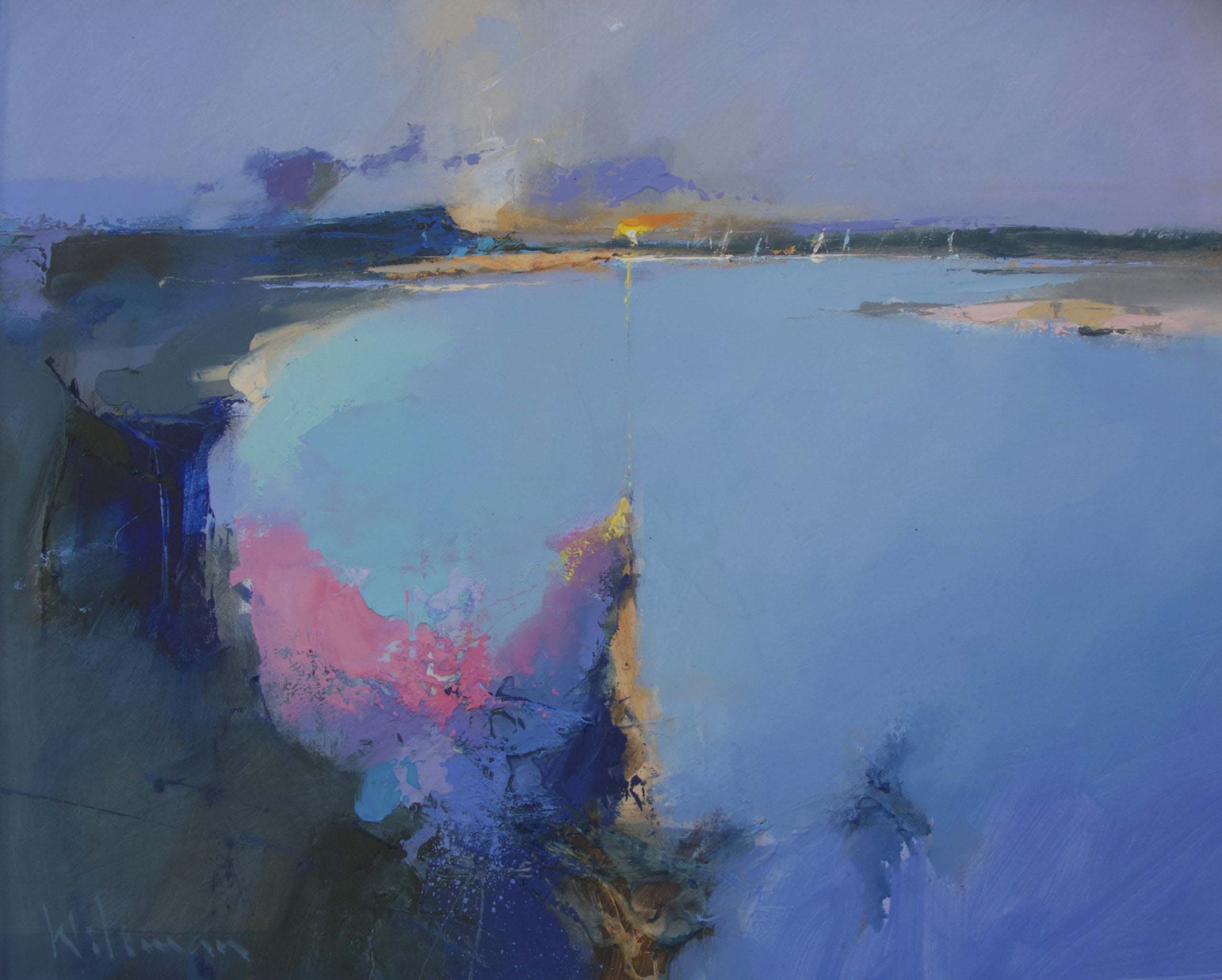 Peter Wileman is a highly acclaimed landscape artist, whose oil paintings are characterised by a highly expressive, painterly technique. His style is bold and vigorous, both in the use of colour and handling of paint, as he explores the effect of light on his subject. Seeking atmosphere through light and colour, he works in varying degrees of abstraction. Peter enjoys an enviable reputation as a master of observation and execution, and his outstanding work has been recognised with various awards including the Frank Herring award at the Mall Galleries in London, The Stanley Grimm Prize in 2010 and The Dartington Crystal Chalice in 2012. Peter is a past President and Fellow of the Royal Institute of Oil Painters, a Member of the Royal Society of Marine Artists, and a Fellow of the Royal Society of Arts.
Rosa Sepple, PRI
Mixed media artist's work is vibrant, fun and intriguing…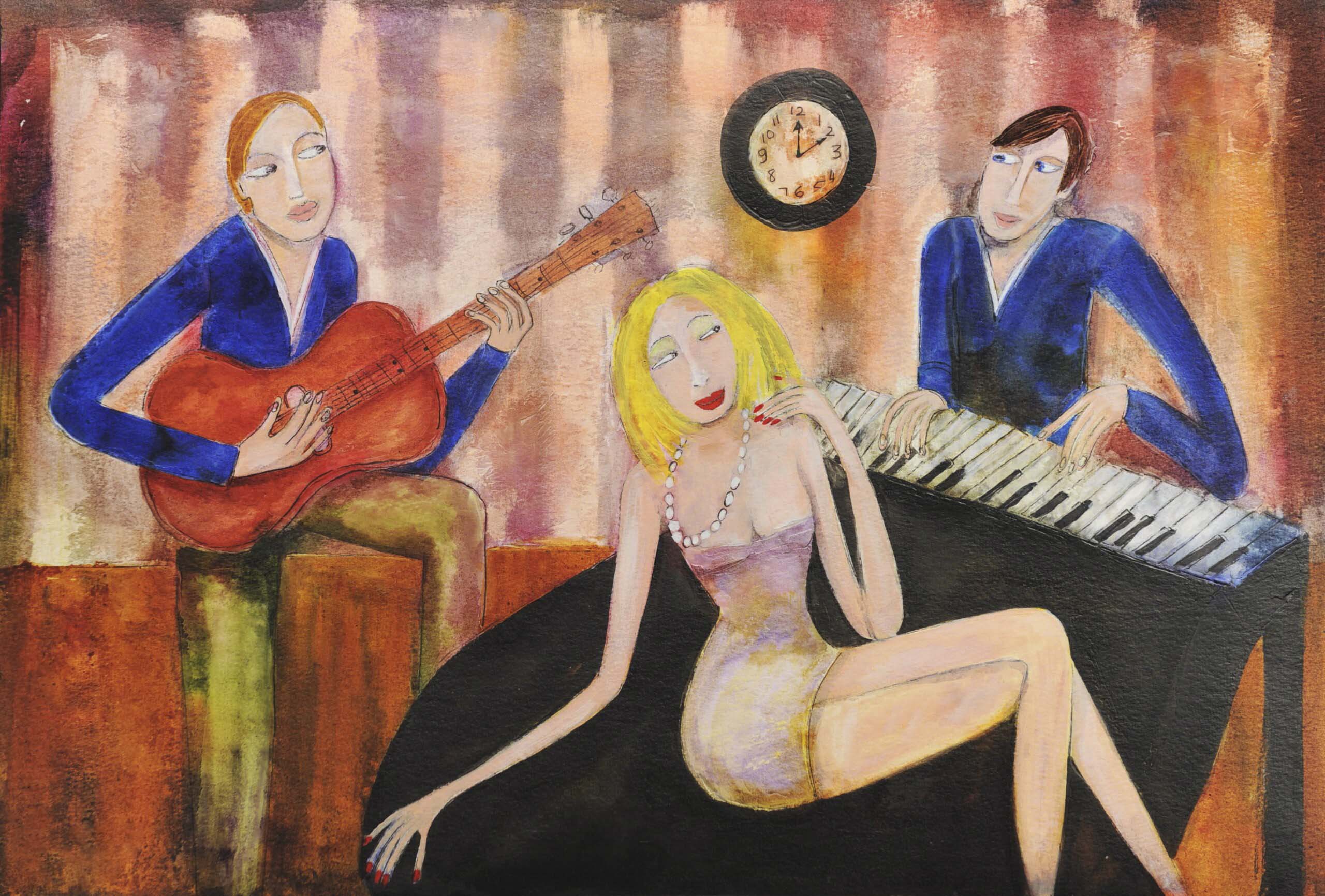 Rosa Sepple was born in 1951 in London to Italian/British parents, and is a self-taught artist, starting her painting career in the late 1990s. She is renowned for her striking mixed-media paintings that are based on watercolour and collage. She is now fully occupied as a painter committed to producing exciting, vibrant and original figurative works combining observation, memory and imagination. Rosa's compositions have a powerful visual strength and refreshing spontaneity. She experiments continuously using a combination of watercolour, acrylic, gouache and ink as well as collage to produce beautiful textured surfaces and rich variations of colour and tone. In 2004 Rosa was elected a Member of the Royal Institute of Painters in Water Colours and in 2017 she was elected the first ever female President in the Institute's 187 year history.
David Hockney, OM, CH, RA
Influential mixed media artist remains a cultural icon and visual polymath…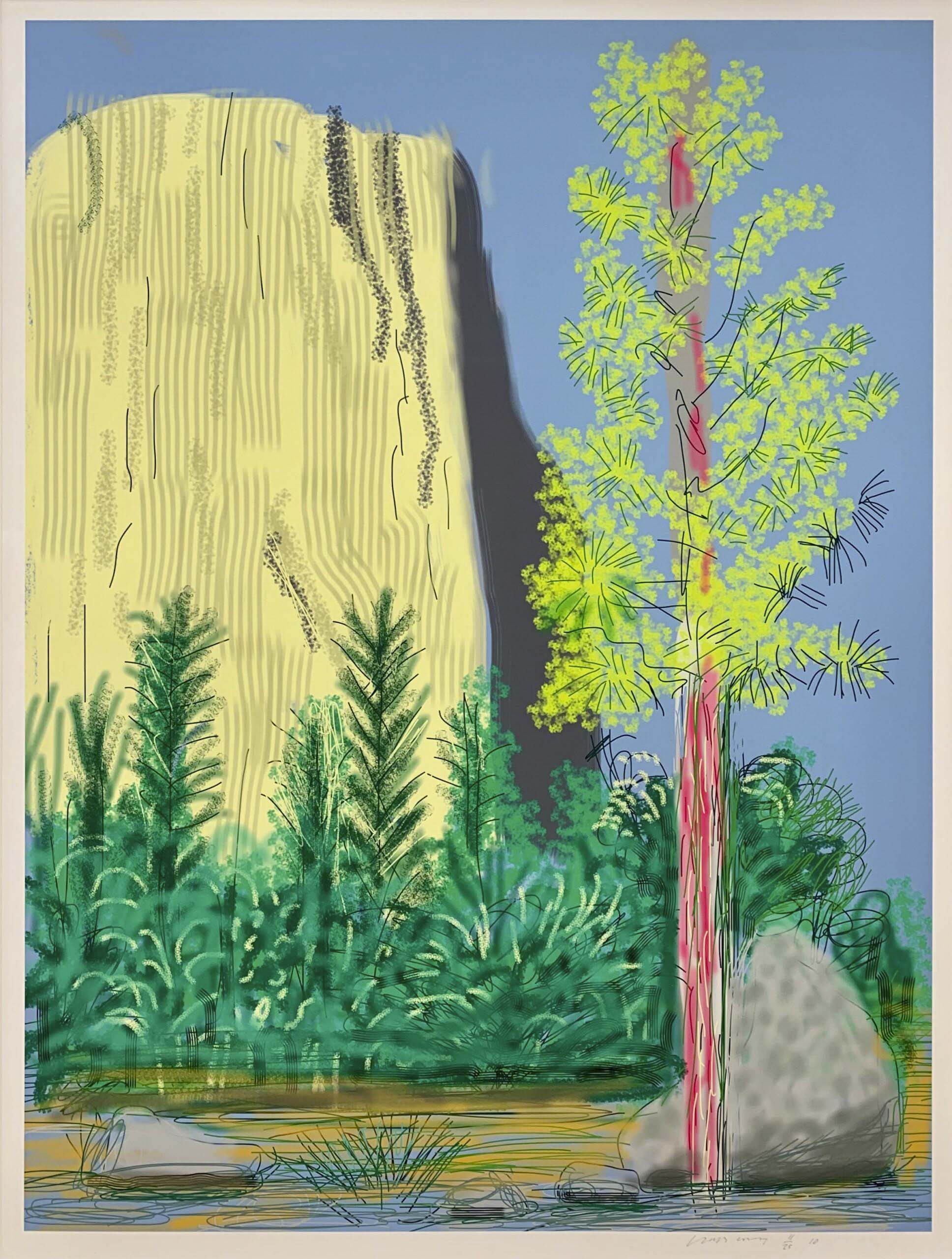 David Hockney attended the Bradford College of Art from 1953 to 1957 and in the 1970s, began working in photography. He continues to create and exhibit art, and in 2011 he was voted the most influential British artist of the 20th century. In a 2011 poll of more than 1,000 British artists, Hockney was voted the most influential British artist of all time.
Frippy Jameson, PRI
Frippy produces equine bronzes including horses at rest…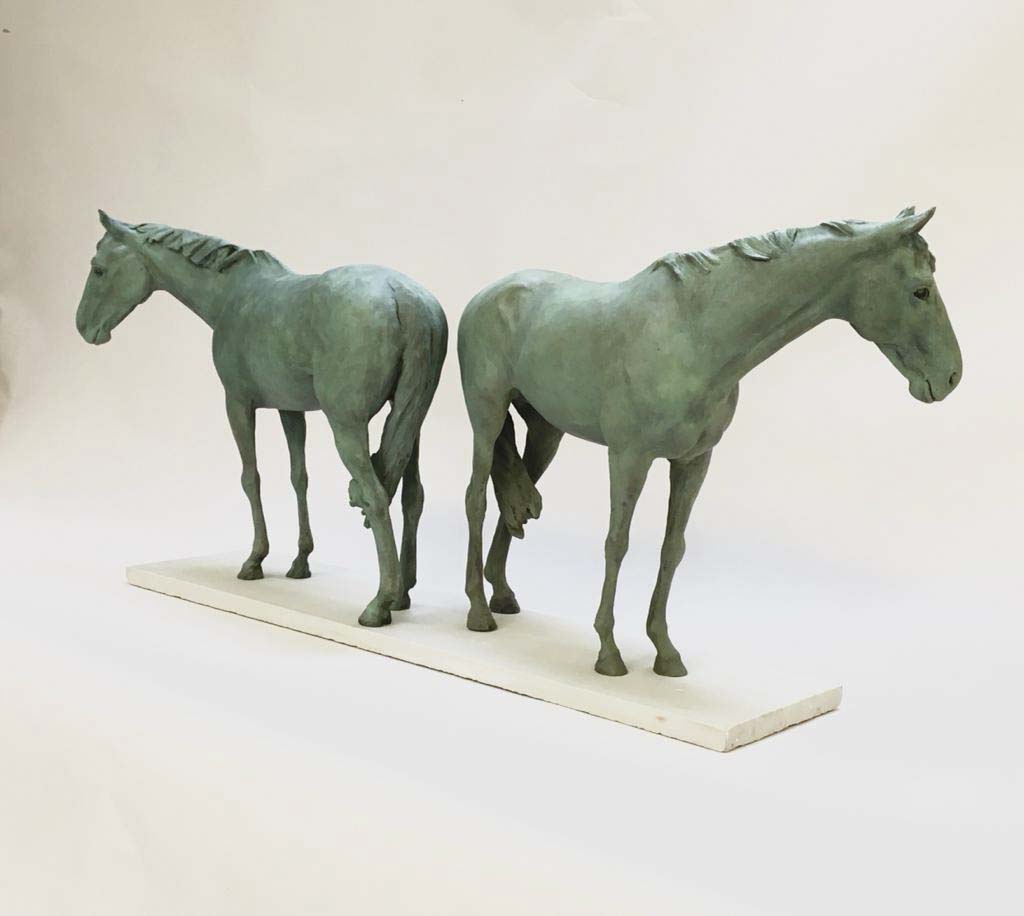 Frippy Jameson lives and works from her studio in the Scottish Borders, sculpting life size to one fifth scale, equine and figurative pieces from clay, then casting them into bronze. The artist studied Fine Art Sculpture at Camberwell College of Art and Design and City & Guilds of London Art School. She trained in sculptural stone-carving at The Portland Sculpture Trust, Tout Quarry. This horse is from a small yard in the Scottish borders, named Mr Mercurial. With his owner, also his jockey, he ran Cheltenham Festival 2020 and won the Best Turned Out with his grooms. He was sculpted whilst out at grass with other horses in the yard, a few weeks before beginning training for the Cheltenham Festival. Frippy's sculpture here reflects the 'at rest' periods of her horses' lives.
Exceptional Galleries: Adrian Hill Fine Art curates a collection of fine art across galleries in Stamford and in the Norfolk town of Holt. View more work at www.adrianhillfineart.com.