Highlights
A Tribute In Song, for The Duke of Edinburgh
Rutland writer and performer, Henry Dawe, has produced a charity fundraising song in tribute to HRH The Prince Philip, Duke of Edinburgh. 'Two Paces Back' was originally intended to mark the 100th birthday of the Duke on 10th June, but has been adapted to become a celebration of the life of an extraordinary man following the announcement of his death last month…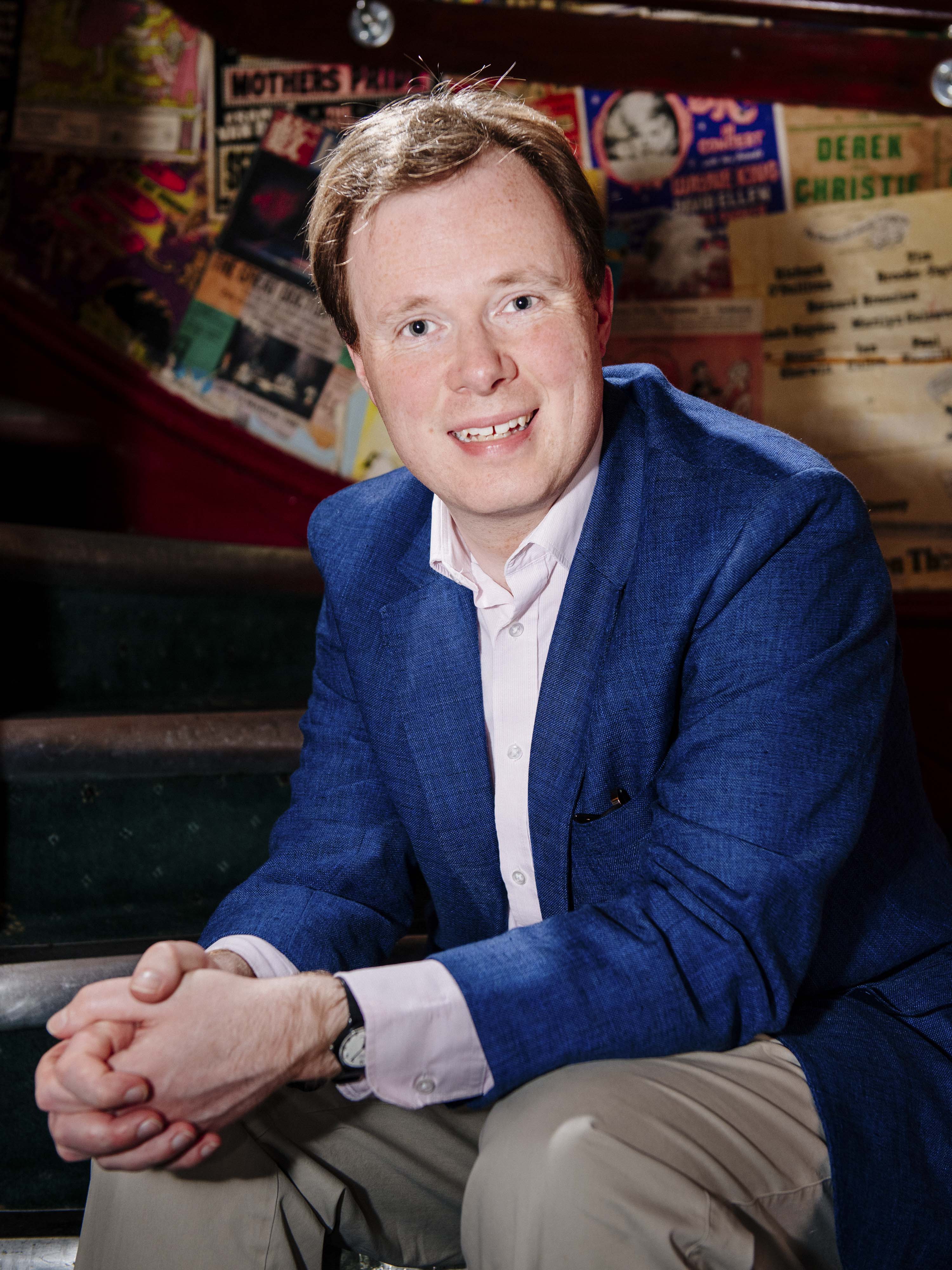 Loyal, dutiful and selfless. Those are some of the qualities which one local man has praised in a music video paying tribute to The Duke of Edinburgh. Henry Dawe, of Uppingham, sat down one year ago to write a set of lyrics for a song to mark His Royal Highness's 100th birthday.
Having secured a licence for images and footage for his music video, Henry was making preparations for the release of the song in late May when the sad news of The Duke of Edinburgh's death broke on 9th April.
He therefore revised the lyrics to be a celebration of life, rather than a birthday song. Entitled 'Two Paces Back', the song was always intended to reflect the unwavering support which The Queen had received from her husband for so long.
"This has been a very fulfilling project, and I have been lucky to work on it with some wonderful collaborators," says Henry. Born in Nottingham, Henry grew up in Uppingham and attended Stamford School. "It was a superb school in all respects, not least in its provision for drama and music."
"I performed in The Comedy of Errors at the age of 13, which then encouraged me to take on larger roles with Uppingham Theatre Company, such as playing the Winslow boy in Terence Rattigan's famous play in 1998."
Upon leaving school in 2001, Henry read French and German at Gonville & Caius College, Cambridge, as part of a four-year long course.
It was during his time there that, at the 2005 Honorary Degrees Ceremony, Henry served as Page to The Duke of Edinburgh, Chancellor of the University between 1976 and 2011, meeting the man about whom he would later write a tribute. Henry's studies afforded him the opportunity to teach in an adult education centre in France as part of his degree.
After graduating he headed to Germany, working first for a translation firm in Cologne and then at a school in Bonn, Stamford's partner school.
Upon returning to England, he pursued a Postgraduate Certificate in Education with a view to teaching, but in the end decided against pursuing it as a career.
Having already worked at the summer opening of Buckingham Palace between his return from Germany and his teaching course, Henry went back to the Royal Household and took on a full-time role with the Royal Collection, working first for the summer opening again and later as an Administrator based at St James's Palace.
He had no dealings with the members of the Royal Family but, through working within the Royal Household, was nonetheless able to see how strongly committed they were to their duties.
"In 1997 The Queen said of her husband in her Golden Wedding Anniversary speech that, 'He is someone who doesn't take easily to compliments but he has, quite simply, been my strength and stay all these years, and I, and his whole family, and this and many other countries, owe him a debt greater than he would ever claim, or we shall ever know.'"
"Those have always been seen as profound words and, of course, so true. Following the death of this remarkable man, many people have said to me that they had no idea just how great a difference he made in so many fields over the course of his long, full and varied life."
"When I began to research the institutions to which His Royal Highness was connected, I discovered that there were nearly 1,000 of them, including The Duke of Edinburgh's Award Scheme, of course, and the World Wide Fund for Nature, of which he was President for fifteen years."
Upon his return to Rutland after working at the Royal Household, Henry took a job in the Culture & Leisure department of the local authority, where he still works with great satisfaction.
He also pursued his theatrical interests, writing and acting in the one-act stage play Beyond The Pail: A Plotless Play of Puns and Pottiness, performed in 2016 by Uppingham Theatre Company at Uppingham's Falcon Hotel and at the Leicester Comedy Festival.
He has since staged entertainments at London's Club for Acts & Actors, published two comedy collections and joined Stamford-based choir One A-Chord. His experiences there encouraged him to write the lyrics for – and to sing – his own song about The Duke of Edinburgh.
"His Royal Highness's Household could not endorse a private individual's project but informed me that I could pursue it in favour of a suitable charity. I chose The Silver Line, the national helpline for older people founded by Dame Esther Rantzen in 2012."
"This wonderful organisation exists to serve those aged 55 and over in the UK by providing a free, confidential service, offering information, advice and friendship all day, every day."
"It struck me that, as a beneficiary of the release of the song, no charity could be more suitable, given the struggles with loneliness and feelings of vulnerability which so many older people have faced in the pandemic."
"So, as well as reflecting upon The Duke of Edinburgh's life, the song aims to raise funds to enable The Silver Line to expand its work, and awareness among more older people that this incredibly valuable service is there for them whenever they need it."
"As this is a relatively young charity, the good news that it exists has not yet reached everyone. The Silver Line cannot legally be an official partner of the project but have said that I can fundraise in aid of them. It is donations which are requested, rather than payments being made to download the song."
"I completed the original lyrics last year shortly before The Duke of Edinburgh's 99th birthday and asked my university friend Chris Fish, a school Head of Academic Music and a composer, to write the music."
"The day after His Royal Highness's death, I adapted the birthday lyrics to be a celebration of his life and re-recorded the vocals two days later."
"However, we broadly retained the same tune. Chris and I felt that this was still in keeping with the mood which we wanted to create for a gentleman who disliked too much fuss and who would no doubt wish to be remembered with a cheerful song rather than a mournful one."
"We knew a light-hearted touch was needed at one point, given that His Royal Highness was famous for his humour."
"We aimed for catchy and upbeat, but with the right sprinkling of the sentimental. I always wanted to create a video to accompany the project and was delighted to obtain excellent footage, predominantly from the archive of the Associated Press and British Movietone."
"The stills and footage which have been incorporated into the song reflect the lyrics and help to celebrate The Duke of Edinburgh's life and his devotion to duty."
"I am so grateful to the collaborators who have helped me to create the music video, and now I want to ensure that as much good comes from it as possible, raising money for The Silver Line and celebrating the life of the longest-serving consort in the history of the British Monarchy."
"The song's final verse features the lyric 'as we drink to dear Prince Philip…' I shall certainly be doing just that, and I hope very much that many others will be joining me.
The song is available now to enjoy on Henry's website, www.henrydawe.co.uk/two-paces-back/ from where there will be a link to the JustGiving fundraising website if people would like to donate to The Silver Line. For anyone who does not use the internet but who wishes to make a donation, cheques made payable to The Silver Line – with a note that they are in response to this project – can be sent to: The Silver Line, 1-6 Tavistock Square, London WC1H 9NA.