Simply stunning, simply stylish, Simply Stamford. It's the home of decorative touches and hand-picked, timeless home furnishings in the heart of the town. This month we meet two friends with a passion for beautiful interiors and gifts…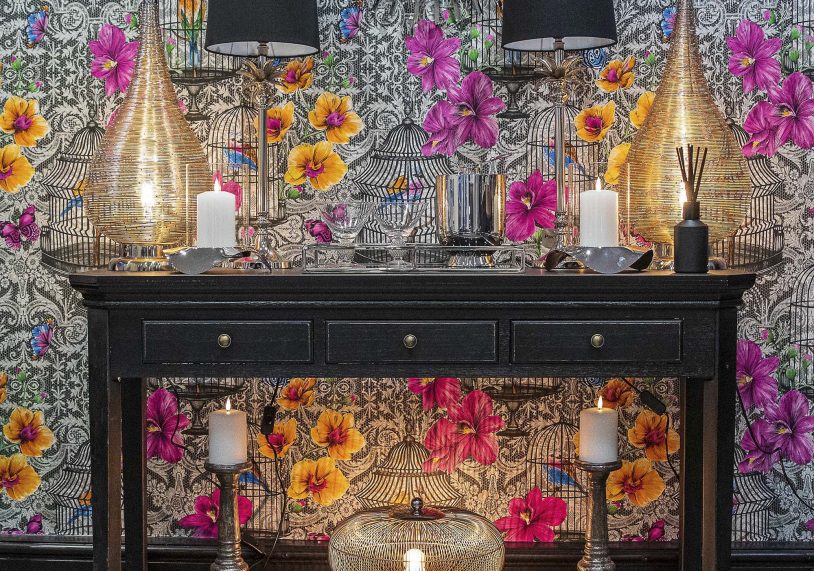 When someone has a passion for something, they very often make a success of it, and the bigger the passion, the greater the success. Happily, Hannah Forcellati & Kate Needham have a flare for retail and for creating beautiful interiors, which bodes well for the future of the business they founded in December, Simply Stamford, on the town's St Mary's Street.
"We're two great friends with a passion for interiors, an appreciation for a touch of luxury, and a shared love of travelling the world."
"We've worked together in the travel industry for over 25 years, but both dreamed of setting up a business together in a town we both love."
"That dream was realised in with our very own independent shop selling quality hand-picked home furnishings, gifts and more."
"We are both passionate about personally choosing each item we sell making sure that they are beautiful and adding a touch of luxury and sparkle to every home, many of which make great gifts too."
"We love to surround ourselves with beautiful things so we wanted a shop full of stylish products, wonderful smells and interesting pieces to buy. We offer a wide range of products from lighting, mirrors, glasses, vases, jugs, trays, home fragrance, beauty, clocks, art, soft furnishings, barware, products for the kitchen, selected furniture and so much more. Our style is best described as unique and timeless but with a bit of sparkle!"
"Our aim is to introduce a wide range of different and exciting brands that we know our customers will love, like Ortigia from Italy."
"It's a luxurious range of soaps, scents, creams, candles and lotions are made using natural products from Sicily. Noble Isle is another of our exquisite, fine fragrance Bath & Body brand inspired by the natural and cultural riches of the British Isles whilst our wide range of Stoneglow candles and diffusers are also made in the UK and have a great reputation for quality."
"Around the home and on your dinner table, our Robert Welch barware, kitchenware and accessories are practical and elegant, whilst our Nick Munro brand of barware, tea and coffee accessories specialises in creating beautiful classic style."
"For the autumn we have a great selection of pure wool throws from Brontë by Moon and a wide range of beautiful handmade colourful Bohemian crystal glass from Klimchi.
"Beyond our choice of product though, we also wanted to create a personal shopping experience that is exciting, interesting and will delight every one of our customers, who will always be at the heart of everything we do."
"Our homes over the last year have become more important than ever as places to cherish and enjoy spending valuable time with our families."
"So it's really important to us that we help our customers fill their homes with lots of timeless pieces and things that they love."
"We are always on the look out to find new and exciting products to add to our ever-growing collection of homewares and gifts. We don't really follow trends, we just buy products we love that are both beautiful and useful!"
Find Out More: All of the products featured here are available from Simply Stamford, based on St Mary's Street, PE9 2DE. Open Monday-Saturday from 9.30am-5.30pm, Sunday 10am-4pm. For more information call 01780 481852 or visit www.simplystamford.co.uk. You can also find the company on its Facebook and Instagram channels.