As three of the town's most famous figures – Colin Dexter, 'Jack' Pick and Harry Burton – are set to be honoured with blue plaques from Stamford's Civic Society, we look at a few of the residents who have achieved great things after growing up in the town…
Crime & Punishment
Colin Dexter is the mild-mannered Stamford author and creator of the character immortalised by John Thaw, DCI Endeavour Morse. Though the character is more commonly associated with the city of dreaming spires, Stamford was the author's true inspiration…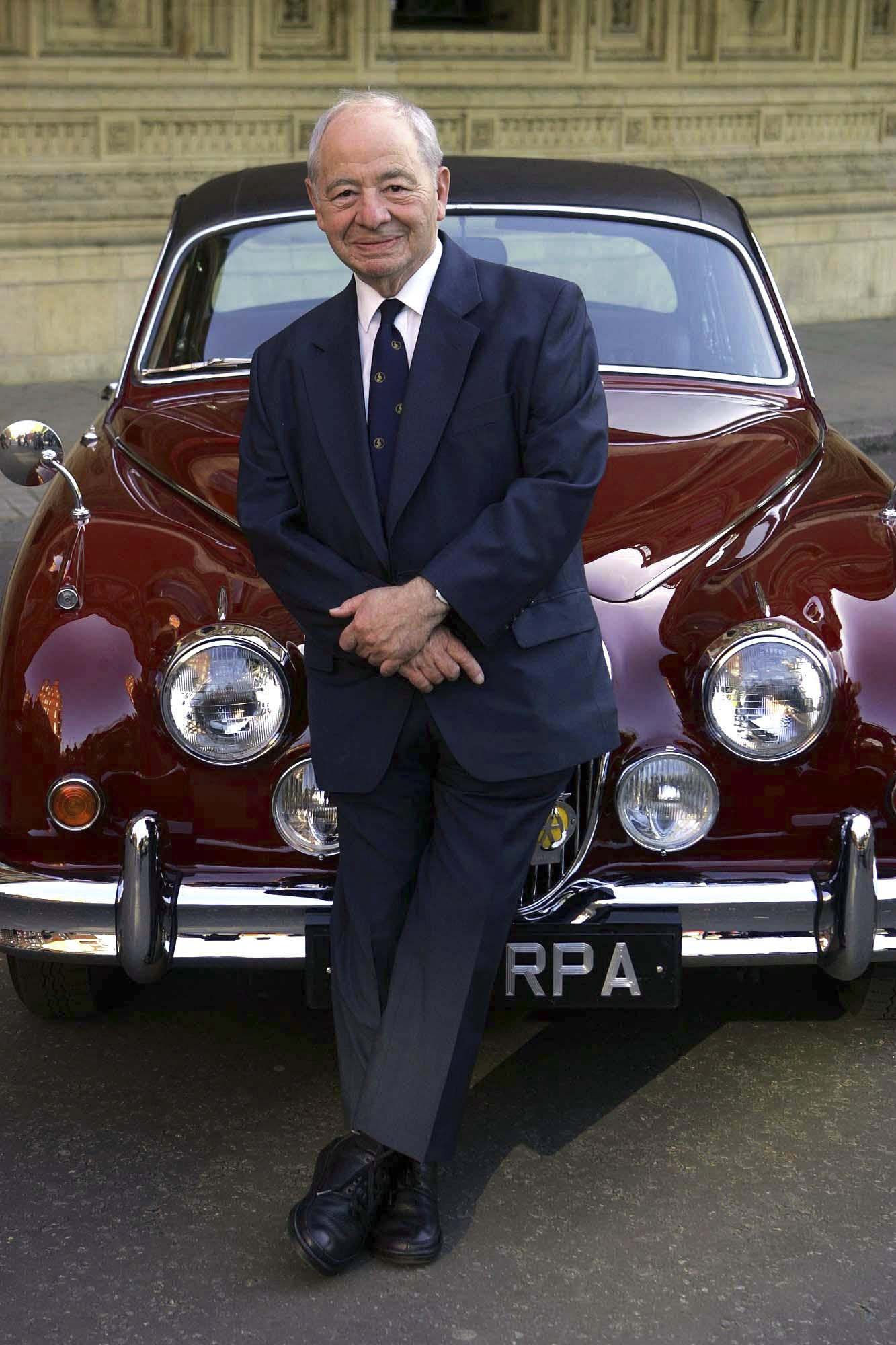 "Lewis!" just hearing the name 'Morse' is enough to have any self-respecting fan of crime dramas mimicking DCI Endeavour Morse's scornful ticking off of that long-suffering Detective Sergeant, Robbie Lewis.
Author Colin Dexter was unpretentious, down-to-Earth and modest about his achievements, but undoubtedly he also possessed a towering intellect despite coming from a fairly humble background.
Stamfordian Colin Dexter was born in 1930 to father Alfred  – who drove a taxi in the town and had Dexter's Garage on the town's Scotgate having left school at 12 – and to housewife Dorothy Dexter, nee Towns, who had also left school at 12. Because Colin's parents were unable to continue their education, both were determined that he and his older brother John – who later became a teacher in Classics at The King's School in Peterborough – should be able to pursue their studies.
The boys were let off helping with jobs around the house but were expected to study rigorously. That's probably why both were awarded scholarships to the town's independent school.
Upon leaving school, Colin completed national service  with the Royal Corps of Signals… as a Morse Code operator. Some have speculated that this is where his most famous character derived his name, but in fact, the character was named after Sir Jeremy Morse, who, like Colin, was a keen crossword enthusiast and a fan of cryptic clues.
Colin excelled at studying English literature and eventually won a scholarship, not to Oxford, but to Christ's College Cambridge where he studied Classics. Colin became a teacher and cared greatly about his pupils' academic achievements, teaching in Loughborough and Leicester, then becoming head of classics at Corby's Grammar School by his mid-30s, about five years after he had married Dorothy Cooper, with whom he would have two children.
Colin was warned that like his grandparents, uncle and father, he would probably lose his hearing, and despite professing for the rest of his life that he was a teacher at heart, not an author or academic, he reluctantly pursued a career as an exam invigilator and marker, a role which required him to move to Oxford, where the University Board was based.
When Colin was in his mid-40s, the academic took his family on holiday to Wales. It rained relentlessly, and so to fill the time, Colin sat down and began to write a book, reasoning that the crime novels he'd read weren't all that great. His lead character was named Morse and the novel proved popular almost immediately. It yielded 12 more, and then 33 episodes of a TV drama too, which itself was a huge success thanks to the portrayal of the character of Morse by John Thaw and Lewis's portrayal by Kevin Wheatley, who would later star in the spin-off, Lewis. Dexter was also be honoured with an OBE in 2002 and will have a blue plaque dedicated to him in Stamford in 2022.
A Driving Force in Stamford
If you've ever despaired at queuing traffic in Stamford, you'd be forgiven for dreaming of an era when the town was traffic-free, although Stamfordian and motor car pioneer John (Jack) Henry Pick was only too happy to introduce the cars to the town's roads…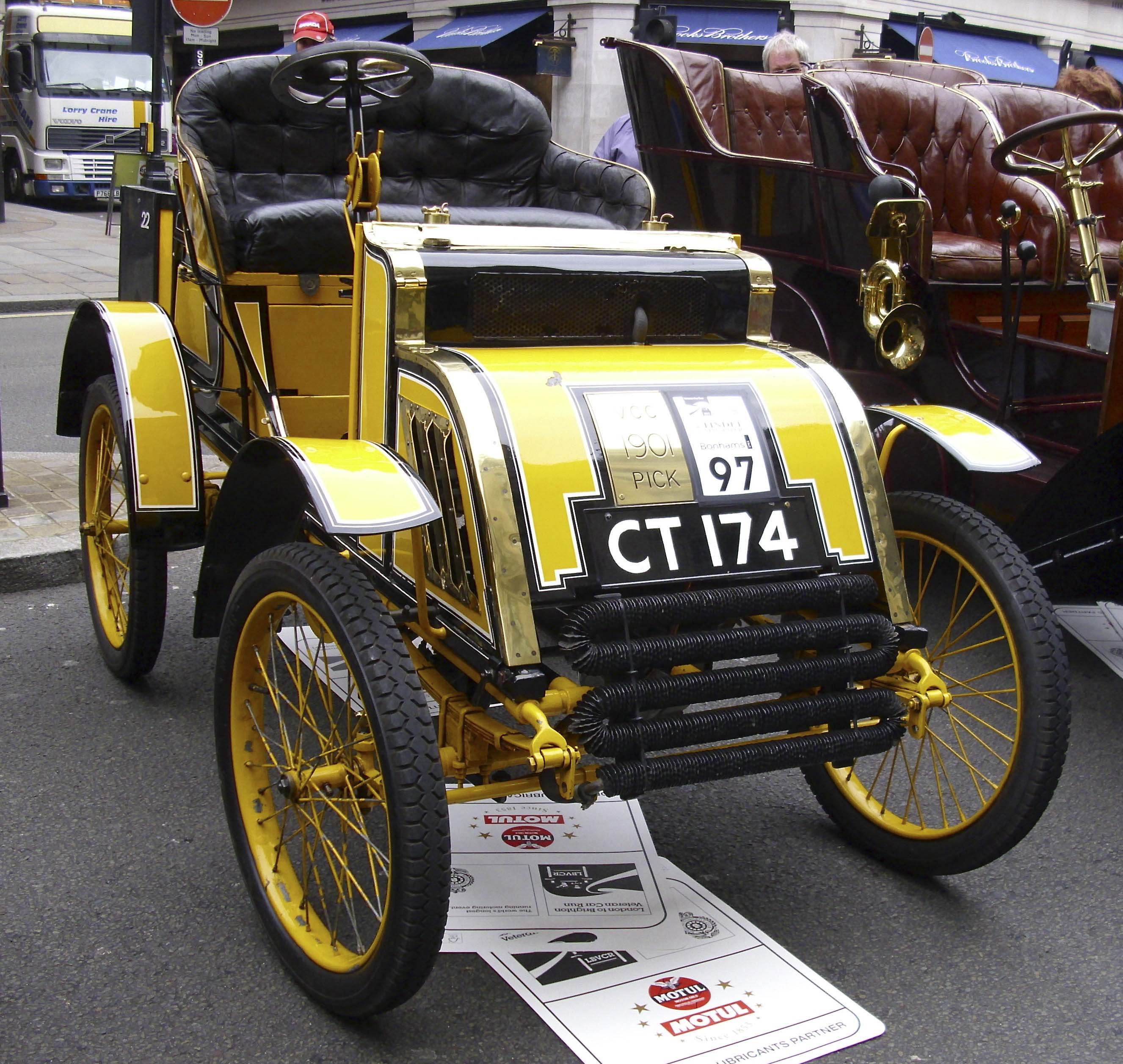 Today's headlines reveal that the British car industry is being hit by problems arising from a shortage of semiconductors. Wouldn't have been an issue in Pick's day… though admittedly the motor pioneer would have struggled to contribute meaningfully to Britain's pre-pandemic production of 1.3m cars.
Jack Pick was born in autumn 1866 and was the son of Robert Pick and his wife Catherine. He became a blacksmith and lived on Tenter Lane in the town with wife Emily, who was born in nearby Clipsham, and their daughter Eunice.
Jack worked for the engineering company Blackstone & Co, which was founded in 1889 and made farm implements, having been formed from the Rutland Ironworks company as a subsidiary. As an aside, the company would later specialise in oil and diesel engines under various names, from Lister Blackstone, the Associated British Oil Engine Company, and finally Hawker Siddeley, Ruston, and Alsthom, each of which were finally consolidated into MAN Diesel, which still manufactures HGVs.
As for Jack, he left the business in 1896 and went into business with A J Pledger, which still exists today, supplying horseshoes to farriers. Pick & Pledger made bicycles and created a mechanised form of transport in 1899 at Pick's engineering works on the corner of St Leonard's Street and Brazenose Lane.
Pick's first car was known as the Voiturette and two were sold locally for £85 (about £11,600 today) to Dr Benson of Market Deeping and to the 5th Marquess of Exeter, William Thomas Brownlow Cecil.
By 1904, the Stamford Mercury visited the works and discovered that 50 cars were under construction, ranging from 4hp to 24hp, and that the business was employing over 100 men. That year, the business relocated to High Street St Martins, opposite The George Hotel, and the company interacted with a few other engineering firms in the town who also provided components.
Jack soon developed a new chassis for his vehicles and designated those vehicles New Picks to differentiate them. He created two and four seat versions as well as racing cars, but remained an engineer, rather than a businessman, and left the running of the company to partners like Charles Gray.
However, Jack also insisted on creating high-powered, larger cars when companies like Austin & Morris were making smaller cars. With a new tax on horsepower (£1/hp) in 1910, and a post-war recession, Jack had no choice but to fold the business in 1923.
Digging up the Past…
The excavation of the Tomb of Tutankhamun is probably the most important moment in Egyptology and certainly the most important discovery in archaeology from the 20th century. Who on earth would want the responsibility of capturing the moment? Stamford born photographer Harry Burton was definitely up for the challenge!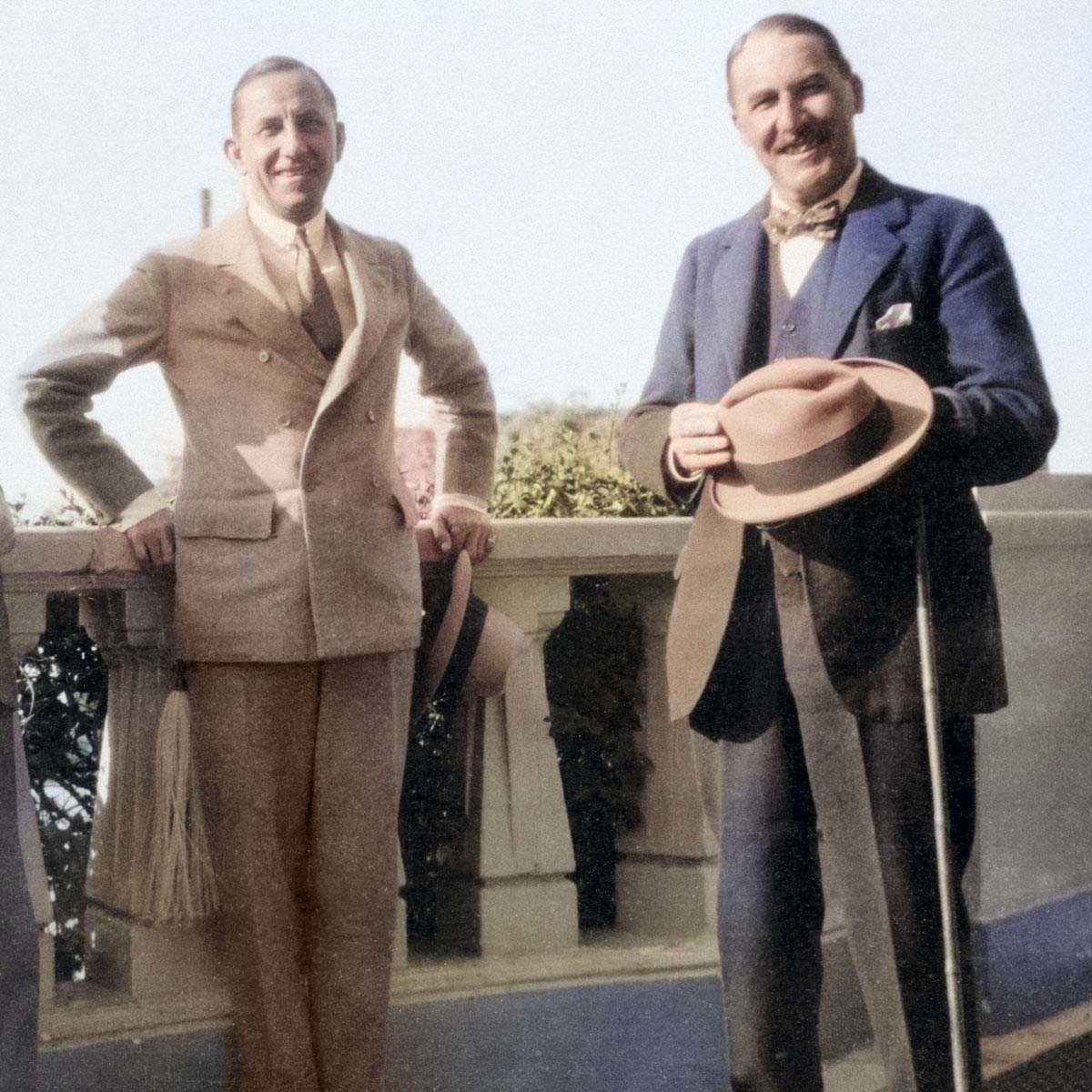 The discovery of the Tomb of Tutankhamun was definitely the most important for archaeologists in the 20th century, and the historian leading the exhibition, Howard Carter, knew that the first and most important task was to capture the exact moment.
Photography had been invented about a century before in 1826 by Niépce and by Louis Daguerre who developed what know as the precursor to the modern chemical photographic process.
Harry Burton was born about 50 years later in Stamford, the son of a cabinet maker and one of 11 children. In his teens he worked for Robert Cust, an art historian based in Florence who employed Harry  to catalogue his collection. Whilst based in Tuscany, Harry met Theodore Davis, who excavated a number of ancient Egyptian tombs. Davis would employ Harry Burton when Cust returned to Britain in 1910, and when the former relinquished his excavation permit, Harry worked with the Metropolitan Museum of Art as their official photographer, especially on excavations around Thebes (today's Luxor).
Interestingly, Davis had uncovered a site believed to be related to the young Pharaoh Tutankhamun in 1907, but declared it to be 'exhausted.' Howard Carter believed otherwise and pursued an excavation funded by Lord Carnarvon. The site was known as KV62 and on 4th November 1922, a young water boy tripped over a stone which turned out to be a staircase into the tomb. Carter sent a telegram to  Carnarvon who arrived a month later.
He also insisted that Harry Burton was brought in as photographer, on secondment from the Metropolitan Museum's team who were working nearby. They could hardly refuse, and from 27th December 1922, Harry Burton took over 3,400 photographs of the excavation, even borrowing a motion picture camera from Samuel Goldwyn to record the discovery.
Harry's photographs were believed to be the best quality photographic records possible at the time and despite having a home in Florence and being married to Minnie Catherine Young from 1914, he remained active in his work until his death in 1940. He returned to Stamford often and remained good friends with Howard Carter for the rest of his life too.