This month we're paying a visit to the village of Uffington and discovering scarecrows, summer fun and community spirit as we take in the from from Uffington with South Kesteven District Council Leader Kelham Cooke and Vanessa Kimberley…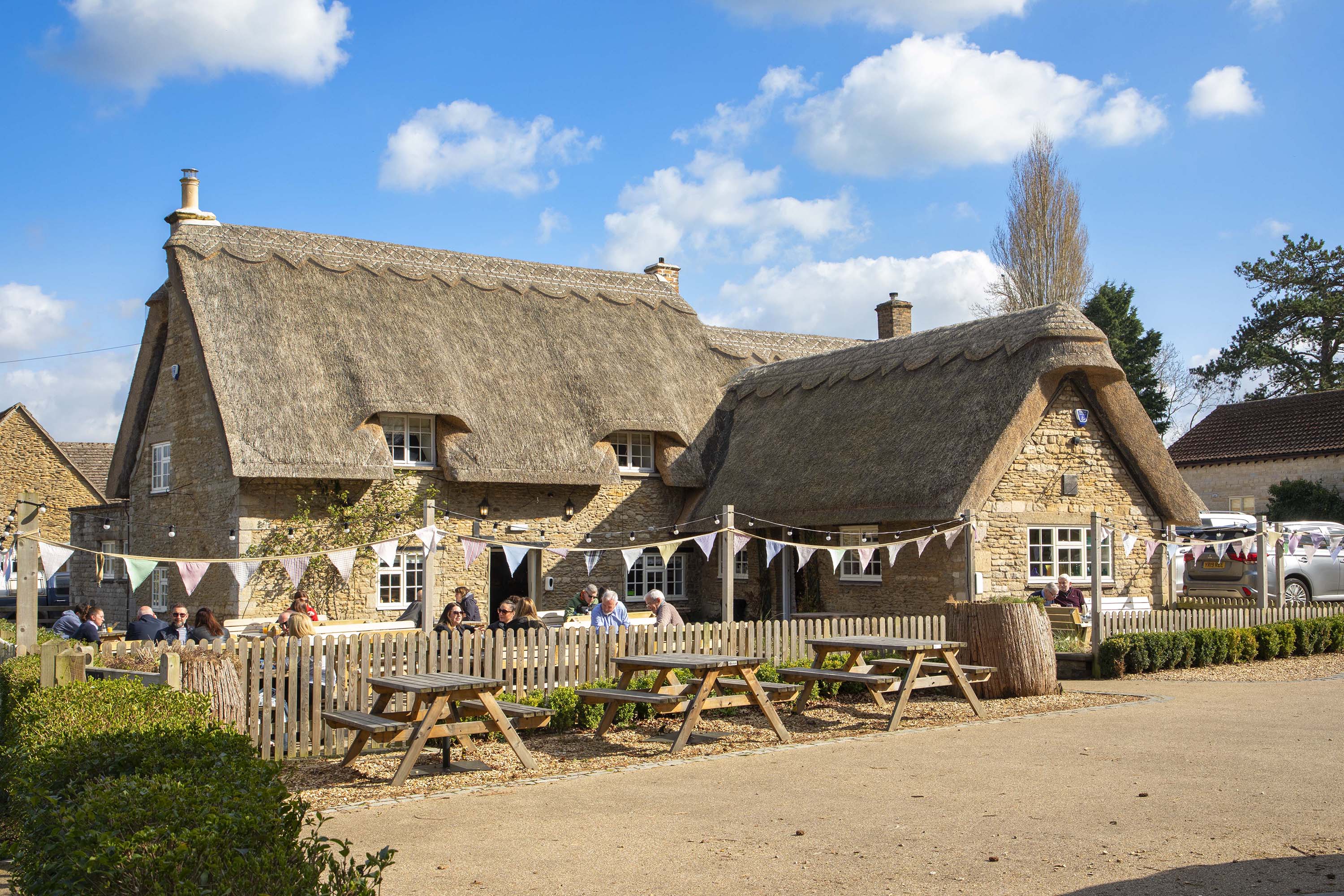 At this time of year, the population of Uffington grows a little bit beyond its usual figure of about 700 inhabitants. Its population increases by about 55 (rather odd-looking) individuals, as Uffington prepares to host its annual scarecrow festival.
This year the event is back, raising money for the village with a theme of Discoverers & Inventors. It'll attract about 5,000 visitors and will help to raise money for one of the village's young residents, Thea Williams, who has recently undergone treatment at Great Ormond Street Hospital.
And if the scarecrows are stuffed with community spirit, so too are the locals, such as South Kesteven District Council Leader Kelham Cooke, who works alongside Rosemary Trollope-Bellew as the two councillors for the Casewick Ward. Casewick, incidentally, was the name of the village long since lost to history, replaced with Uffington, whose namesake of Uffington Park was built in Tudor times by the Bertie Family, demolished in 1904. It's from the latter family that the village's Bertie Arms derives its name. Nomenclature aside though, it's the people who really make the village special, as Kelham acknowledges.
"My role is one of overall responsibility for the whole of South Kesteven, and it's a remarkable district in which to work and live, but it's difficult not to have a soft spot for the ward I've lived in for most of my life and have represented as a District Councillor for the past 12 years."
"Uffington and Casewick are both very much reflective of South Kesteven, with a traditional feel, community spirit and a real can-do sort of attitude. There are lots of listed buildings, a really great village pub (The Bertie Arms), and it's generally very leafy and pretty, as you'd expect from a village in a conservation area."
Another resident who loves the village is Vanessa Kimberley, part of a small team which works hard to look after the village hall. We believe that fewer than 15 village halls in the UK have a thatched roof.
Uffington Village Hall is so blessed, and because it's such a pretty venue, it's well-loved and well-used by the community. When its usual programme was suspended during the Covid pandemic, the hall's custodians took the opportunity to give it a lick of paint, new curtains, and soft furnishings.
So it's looking especially good now, just in time for a series of summer events, not least among which is the Queen's Platinum Jubilee.
It's thought that the village will hold a ceilidh and a street party for the occasion and ambitious plans are now also afoot to replicate taking a photograph of every resident in the village simultaneously in one aerial shot.
A photo of all the village's residents would certainly look fab, and speaking of FAB, that also happens to be the acronym and nickname of Father Aran Beesley, rector of the Uffington group, which comprises seven churches in the area, including St Michael and All Angels.
Father Aran is hoping that this year's fundraising activities can help to fund the repair of the church's clock, which stopped a couple of years ago… still, it's right at least twice a day.
Elsewhere in the village, there's a certain buzz surrounding the Uffington Bee Co-operative, which maintains a sustainable apiary in the village, selling its honey and investing any profit back into the company. Bee populations are in serious decline, and choosing honey produced by the co-operative means you'll help the swarm to pollinate the area's verges and gardens, and you'll be consuming honey from the village's own unique mix of grasses and flowers, which also helps to build up your natural resistance to hayfever… oh, and it's delicious on toast or in cakes, too.
Speaking of food, it's not just bees that are busy in Uffington. All roads in the village eventually lead to a Genever, partly because some of the local family farms the 580 acres around the village, growing arable crops and producing livestock, whilst Katie Genever and husband James run the very lovely, thatched pub, The Bertie Arms.
In addition, Kate, Susan, and Liz Genever are the founders of 3 Daughters@ Croft Farm, a farm which produces high-welfare meat from livestock that have been well-looked after throughout their life, selling their products to the village as ready-butchered meat boxes. The three daughters' farming operations also supply the village pub whenever possible.
The Bertie Arms is open from Wednesday to Sunday and will offer evening dining again as Pride goes to press. The pub is also home to the village's monthly quiz night, to its Knit & Natter group, and to the Bertie Book Club.
With so much happening in the village and such community spirit, it's little surprise that this year's Uffington scarecrows have very big smiles on their faces. As well as the scarecrow trail and its quiz (1st and 2nd May 2022, 11am-4pm), visitors can enjoy a classic car and motorcycle show, farm machinery, historic flypast, dog show, crafts, cake and plant sales, a barbecue, model railway, plus traditional games and bouncy castle, face painting and lots more fun besides with parking on the village's Greatford Road. We'll see you there!