Extraordinary artist Artemisia Gentileschi's work comes to life at Burghley House this month in a truly unique exhibition, which takes place using virtual reality tech to place the viewer right inside the studio of the baroque artist once called 'The Beyoncé of art history…'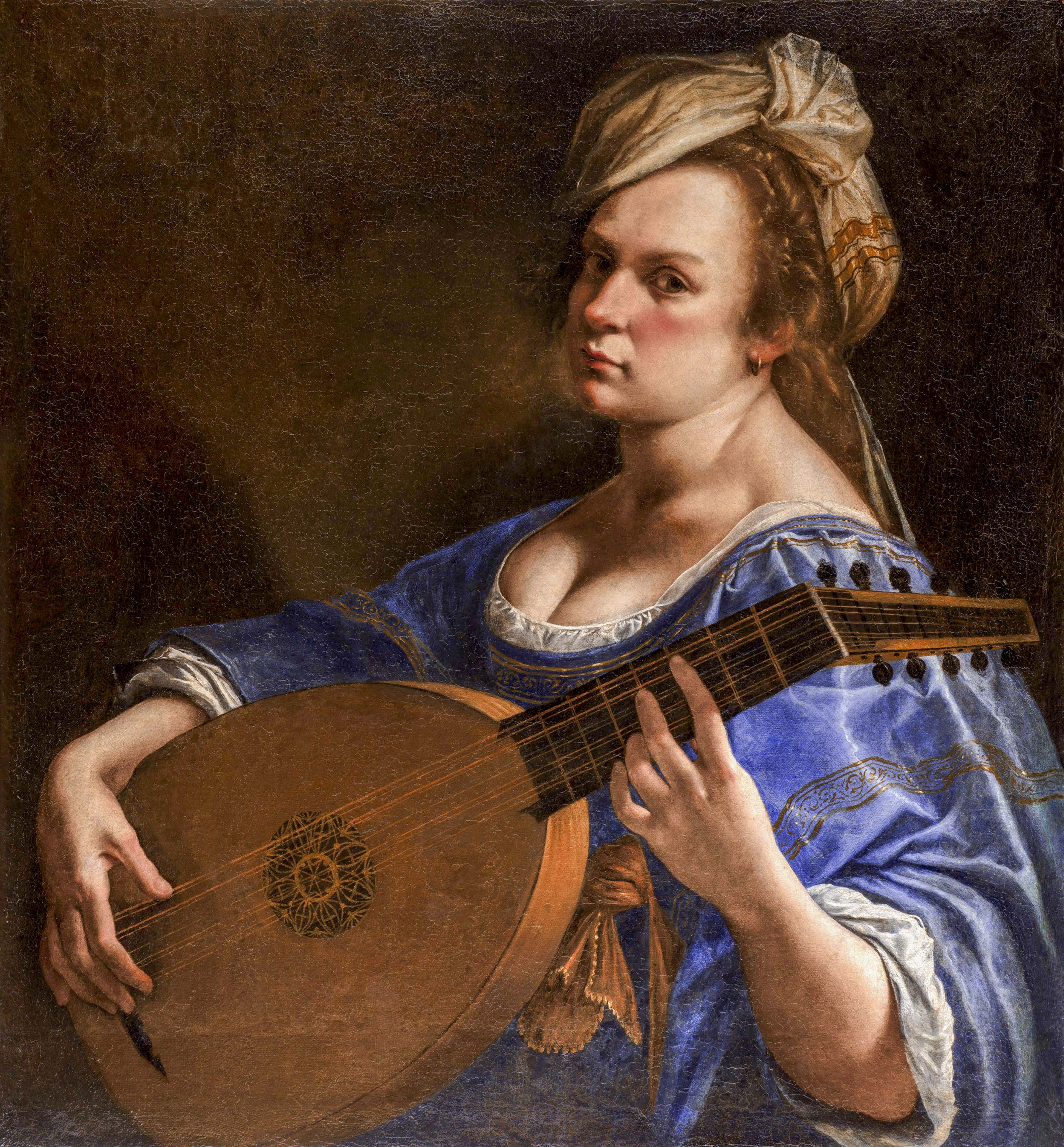 It's An Art Exhibition… with a difference! This month Burghley House invites you to take a trip back in time and across the ocean to Baroque Italy, without ever leaving Stamford! Your destination is the studio of the artist variously described by 'the Beyoncé of baroque art,' as 'art history's greatest heroine,' and as 'thrilling and magnificent.' Artemisia Gentileschi was born in July 1593 to Prudenzia di Ottaviano Montoni and the Tuscan painter Orazio Gentileschi, originally from Pisa, but who moved to Rome when his own work found fame.
Following the death of her mother in 1605, Artemisia was raised solely by her father, who by all accounts doted on her, perhaps because the two shared a love of drawing, mixing colours and learning how to paint. By the age of 18 her father boasted that she was peerless in her field, matching – or perhaps improving upon – her father's style which was itself influenced by Caravaggio. Artemisia's earliest surviving work is Susanna and the Elders which depicts the biblical story of the same name. But a year later, the artist was assaulted by one of her father's colleagues, the artist Tassi, and a trial ensued in which Artemisia's status as a virgin was questioned over seven harrowing months, during which she was even tortured with thumbscrews to verify her testimony.
Perhaps because of this experience a huge amount of her work depicts strong or suffering women and anguish. Almost immediately after the ordeal of the trial, Artemisia moved to Florence and was the first woman to be accepted into the Accademia delle Arti del Disegno. The artist befriended Galileo Galilei and also became familiar with music, theatre and fashion – her work is reputed to feature among the most lavish clothing of the Baroque period.
Returning to Rome in 1620,  Artemisia found great wealth, and was among the most in demand of artists at the time, her Carrivagist style and use of chiaroscuro yielding work like Judith and Her Maidservant and Annunciation. Artemisia moved to Naples in 1630, and eight years later, joined her father in London  in the court of Charles I. The two worked together on allegories and the king was himself a fan of Artemisia's work. The death of her father in 1939 and the English Civil War saw Artemisia return to Naples and it's believed that she died around 1652, survived by a daughter named Palmira, who was also a painter.
Curiously, Artemisia's work was largely forgotten  until the late 20th century, and most recently London's National Gallery's 2020 exhibition of her work was lauded by the art work with the BBC's Will Gompertz questioning 'whether there has even been a better, bolder painter of human drama.' The Guardian's Jonathan Jones stated that Artemisia's work is a 'thrill ride from beginning to end,' and Alastair Sooke writing in The Telegraph remarked that the artist was 'art history's greatest heroine.'
Burghley House is proud to own Artemisia's 1652 painting Susannah and the Elders, with the estate's curator of exhibitions Jon Culverhouse describing the painting as 'one of the jewels in the crown of the Burghley art collection.' That's why, this month, the estate is inviting visitors to enjoy an exhibition of Artemisia Gentileschi's work… but with a difference.
Visitors will embark on a virtual reality experience, putting on a headset and totally immersing themselves in the story of Artemisia Gentileschi in her studio. "Narrated by musician and author, Cerys Matthews, The Light in the Shadow is experienced through virtual reality headsets and explores the fascinating story of one of today's most celebrated Baroque artists," says Jon. "The 14-minute experience follows Artemisia's journey as she navigates a world where women have virtually no rights to become one of Europe's most accomplished and in-demand painters of her time who continues to capture imaginations today."
"In the virtual reality experience, an unprecedented collection of Artemisia's work is gathered into a single experience, where each viewer can admire the work in their own immersive world. One special piece which features in the experience is Burghley House's very own Artemisia Gentileschi painting Susannah and the Elders."
"Purchased by the ninth Earl of Exeter whilst in Rome, the 400-year-old painting is Artemisia's earliest-known work. Visitors will have the rare opportunity to view the historic painting which will be on display in the House for the duration of the exhibition. The painting is not normally on public display at Burghley, so it is a unique chance to view this extraordinary piece of art."
The Light in the Shadow has been created by UK based film and immersive production companies, Fat Red Bird (run by Gaëlle Mourre) and Monkey Frame (run by Quentin Darras) and co-produced by award-winning British writer, director, and producer Charlotte Mikkelborg.
"It's the latest episode in a (Hi)Story of a Painting series co-created by artist and filmmakers Gaëlle Mourre and Quentin Darras, with each episode focusing on a renowned painter," says Jon. "It's aimed at engaging new audiences with art by creating accessible and relatable experiences, the series focuses on the human stories behind some of the world's most iconic art."
"The visuals and virtual environment appear in support of the narration, helping to illustrate and anchor the narrator's story in the viewer's mind." Co-creators Mourre and Darras said: "It's such a treat to get to show our piece in as remarkable a place as this, one that offers viewers a rare opportunity for holistic immersion."
"To start the transition from the physical world into the virtual world before even putting on a headset is integral to a rich virtual reality experience and Burghley House naturally allows for this – the history, architecture and magnificent scenery create a wonderful sense of displacement."
The Light in the Shadow's Co-producer, Charlotte Mikkelborg, added: "Burghley's brilliant Curator Jon Culverhouse has been a key supporter of the project since I first reached out to him in September 2021.  With Burghley House's incredible art collection, from works as imposing as Verrio's Hell Staircase to exquisite miniatures like The Virgin and Child by Artemisia's father Orazio, we are beyond excited to be able to bring our VR experience here."
The collection of fine art owned by Burghley House is extensive and varied, and includes many highly important objects. For instance the collection of Italian Old Master paintings is one of the finest in private hands. The collections of both Oriental and European ceramics are world famous and of great interest to scholars. Fine English and continental furniture, 17th century Objects of Vertu, English portrait miniatures and European Works of Art all feature strongly, as does Artemesia's own Susannah and the Elders.
The virtual reality experience 'The Light in the Shadow', featuring the life and work of Artemisia Gentileschi, will run at Burghley House until 31st August (excluding Fridays). Tickets are £10 per person, available to book online at www.burghley.co.uk or purchase on the day. Visit Burghley House, PE9 3JY. For more information call 01780 752451.