Celebrating autumn dining at one of the area's most well-respected dining rooms, Barnsdale Lodge…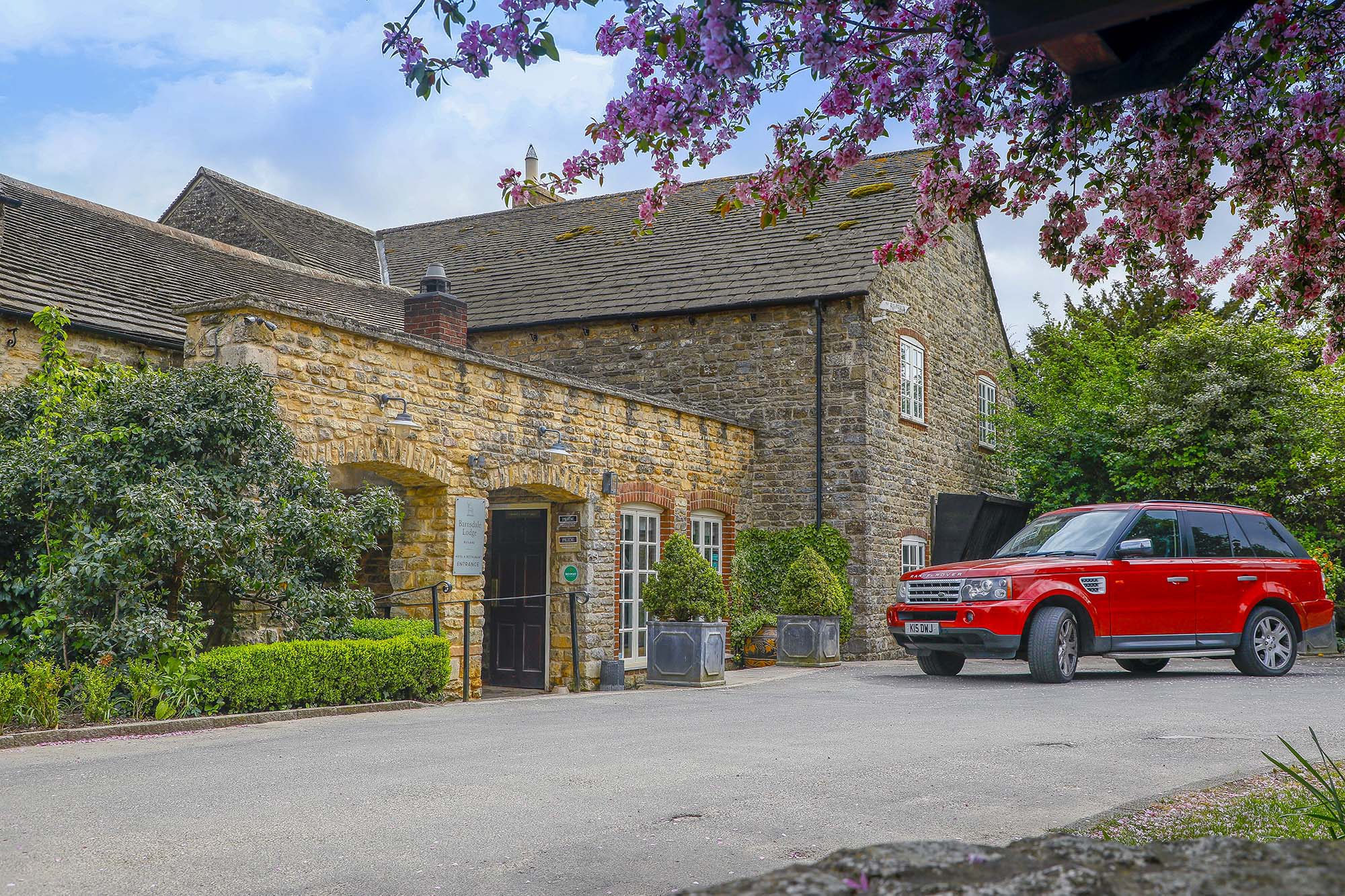 There's some real talent in the kitchen of Barnsdale Lodge. It takes not just technical ability but real creative flair to devise menus which reflect the different customers who pass through the doors of the hotel. To some Barnsdale Lodge is a country retreat. To others it represents a place for more formal dining and to others still, it's a meeting place for coffee and a sandwich or slice of cake.
The most recent à la carte menus at the hotel have had to cleverer still. The hotel delayed its reopening past July and instead reopened in early September with fewer covers and a smaller brigade in the kitchen, for reasons of social distancing.
That means its latest menu has had to be efficient, enabling a smaller brigade to produce food to the same standard without diners having to experience any delays.
Summer produce at the time of our visit was on its way out and autumn ingredients were yet to make an appearance.
It's a tall order to produce a menu that's still appealing in those circumstances, and yet, by golly, Barnsdale Lodge's latest menu is a triumph of taste, a celebration of local ingredients and a paragon of efficiency too.
There can be few in the area who have yet to enjoy the dining room of Barnsdale Lodge but if it's been a while, we're glad to provide a refresher course. The oldest bits of the hotel, a former farmhouse, date back to about 1760, and in 1989 the place was converted into what is now a hotel deeply ingrained in Rutland's dining culture.
The hotel has 46 bedrooms, and work on a rolling programme of refurbishment for all of those continued during summer when no guests meant not having to worry about creating a disturbance. Every cloud…?
In recent years Rutland's own wallpaper artist Annie Allison has also contributed a bespoke design to some of the hotel's dining rooms too like the Cottage and Pheasant rooms, which are ideal if you're dining in small groups this festive season.
Central to the Barnsdale Lodge experience is the look and feel of the conservatory with its views over the courtyard, and the Vettriano room, with its eponymous artwork on the walls and its traditional feel.
With the addition a couple of years ago of the garden room adjacent to the conservatory, all three rooms provide a comfortable place to enjoy meeting up… or at least they do in usual circumstances.
In the current climate, the hotel has opted to close to non-resident diners who would normally book in on Sunday, Monday or Tuesday evenings. The dining room remains open during both daytime from Tuesday to Sunday and in the evening for those wishing to book a table and diners enjoy a choice of an à la carte menu, or a daily-changing specials menu with three options per course.
During our visit, the à la carte menu provided dishes such as our starter of smoked local partridge served with poached Williams pear, and roasted hazelnuts, and our main course, a thoroughly patriotic Rutland Water trout dish served with roasted fennel, artichoke risotto and rock samphire.
Our pudding of choice was a very autumn Braeburn apple & blackberry crumble with granola crust and crème Anglais.
Local ingredients are used extensively by David and the team right across the menus. Game during autumn and winter is shot on the adjacent Exton estate, at Easton, or on nearby farms. The hotel's own flock of hens and ducks provide its eggs.
There's also a productive kitchen garden, providing vegetables and herbs, whilst trout comes from, where else, but that estimable pond slap bang in the middle of Rutland.
And of course, bread, desserts, sauces, petit fours and all of the other elements of your meal are made in house. Even the hotel's vinaigrette is made by David's uncle.
During the summer, the wedding market has been sadly barren, with all of Barnsdale's 2020 events rescheduling for next year. Also suspended are the usual Barnsdale Lodge events in the run up to Christmas, including a whole series of Christmas parties and the hotel's popular Christmas Day lunch and New Years Eve events.
With this lull in larger festivities though comes the opportunity to enjoy Barnsdale Lodge in more intimate groups, for which its private dining rooms are especially ideal.
Managing Director Ed Burrows and GM Warren Browning are both still keeping their fingers crossed for the hotel's enormously successful Burn's Night event.
Even in bubbles of six diners there's a great atmosphere and a warm welcome at the hotel. We love the place; always have and always will. Why? Because it's an everyman venue, with ladies enjoying morning coffee together alongside gentlemen walking the dog in the surrounding countryside and businesspeople holding very important meetings, discussing very important things.
You can't put a price either on this sort of continuity or such comfort in this day and age, which is why we were overjoyed to revisit Barnsdale last month and discover the same old place with the same old welcome. This month, if you're seeking great autumn dining, delivered by a team determined to keep up their high standards and provide the same Barnsdale Lodge you know and love, we can't help but recommend a visit!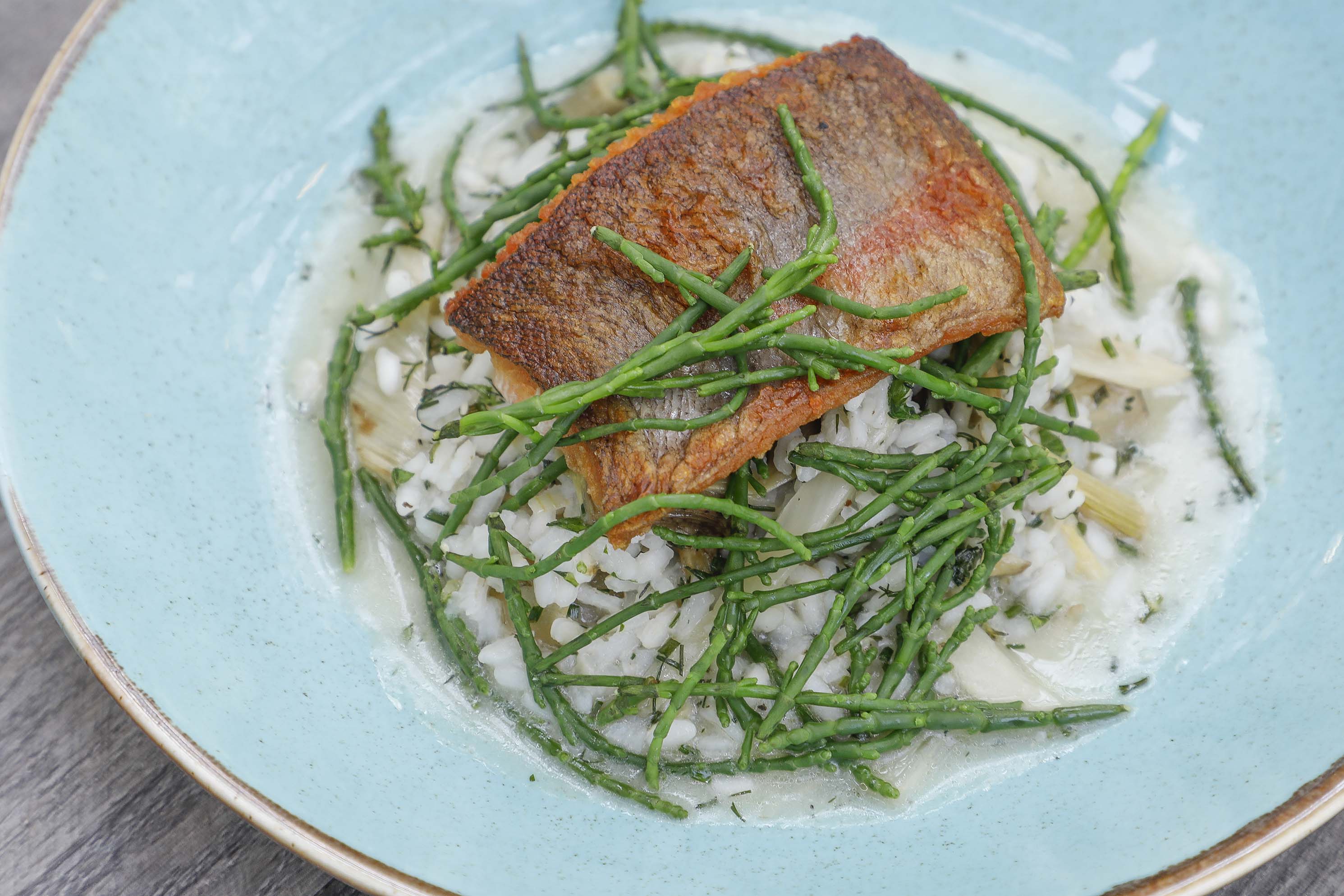 On The Menu
Starters
Smoked local partridge with poached pear William and toasted hazelnuts £8.25.
Easton estate venison bon bon with Cumberland dressing and watercress £8.95.
Cromer crab cakes with chilli, lime and oriental vegetables £9.95.
Main Courses
Rutland Water trout fillet with roasted fennel, artichoke risotto and rock samphire £17.95.
Lemon and thyme chicken schnitzel with truffle parmesan fries and rocket salad £16.95.
Grasmere farm pork fillet and belly with whole grain mustard, Bramley apple and Cavolo Nero £18.95.
Desserts
Lemon verbena pannacotta with poached raspberries £7.95.
Braeburn apple and blackberry crumble with granola crust and crème Anglaise £7.50.
Dark chocolate delice with poached figs and Chantilly cream £8.95.
NB: Featured dishes are subject to change.
Barnsdale Lodge Hotel is based at The Avenue, Exton, Oakham Rutland, LE15 8AH. Call 01572 724678 or see www.barnsdalelodge.co.uk.