This month we're proud to celebrate local artists and curators as we present a guide to the area's best galleries and studios…
Nick Grove Fine Art
The Studio, Otters Business Hub, PE9 2PA, 07951 249559, www.nickgrove-artworks.co.uk
Oundle is not exactly a visually unappealing town, but moving to Stamford  two years ago was creative rapture for artist Nick Grove, who enjoys practising and teaching oil painting. A canon of new work to view in his virtual gallery includes Stamford street scenes, plus scenes from Norfolk, Suffolk and London. Nick also specialises in portraiture and invites new commissions for portraits and landscapes.
Nick is also accepting enquiries from novice artists who would like to learn to draw and paint using oils, hosting small groups and individuals keen to learn from an experienced artist who has exhibited his work at The Royal Society of Portrait Painters and the Royal Institute of Oil Painters.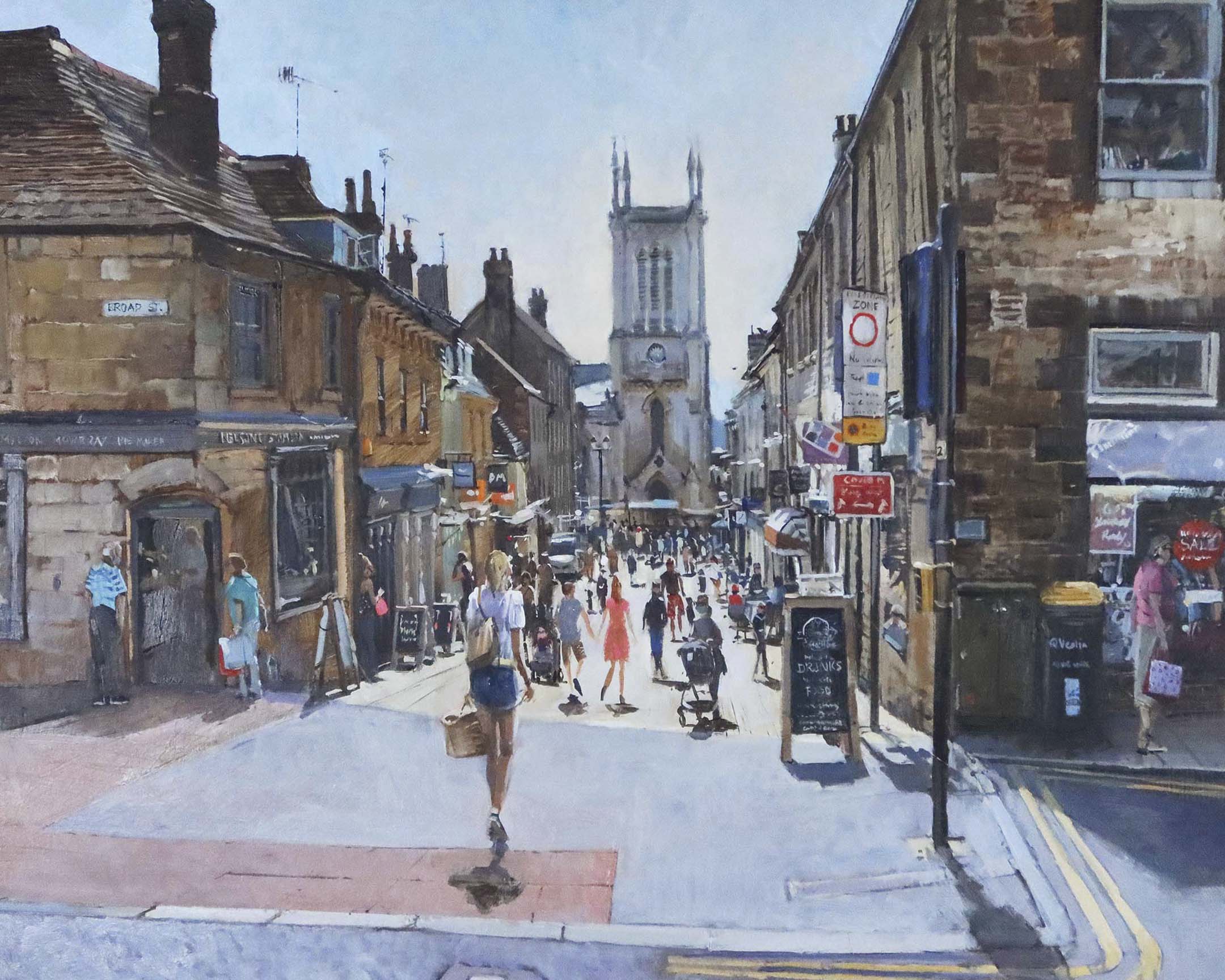 Robert Fogell Gallery
23 High Street, St Martins, Stamford, PE9 2LF, 01780 762099, www.robfogell.co.uk
Robert Fogell Gallery was established in 2006 by Robert & Diane Fogell, exhibiting contemporary and modern British art from leading and emerging artists. Robert is an artist himself and has a studio in the Kennel Yard of Burghley House. His career began in Sculpture Conservation working on classical and modern stone sculpture and allied materials in public and private collections around the UK, including English Heritage, Cambridge University and private commissions. Robert's materials include bronze, stone, steel and mixed media. The gallery is open by appointment only; please phone or email to view any of the artwork on display. Commissions and studio visits welcome.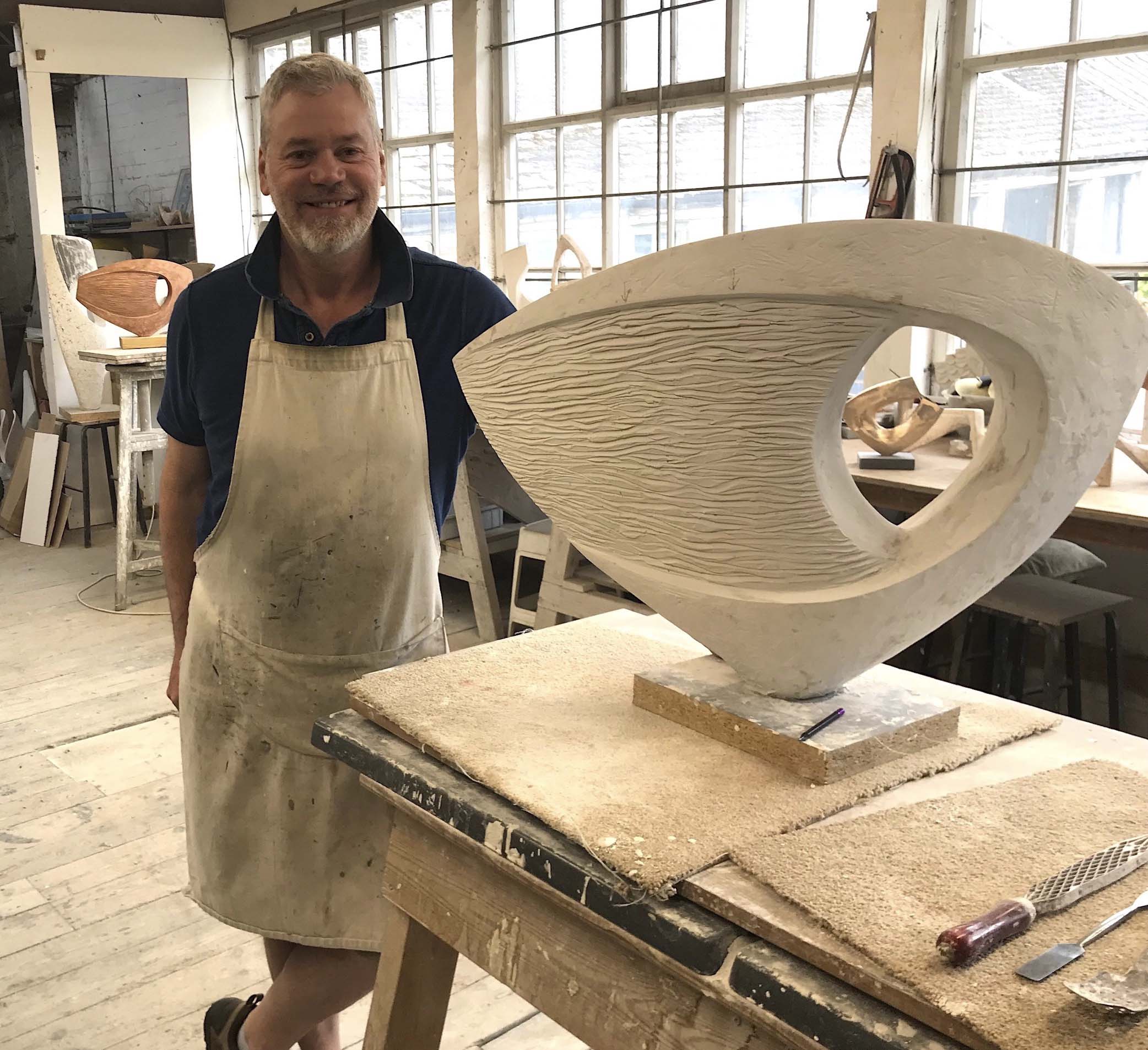 Stamford Contemporary Arts & Gallery
Maiden Lane, Stamford, Lincolnshire, PE9 2AZ,  01780 753737, www.gallerystamford.co.uk
Not just a gallery, but a community for local artists to share inspiration and support for their work. Stamford Contemporary Arts and Gallery Stamford provide a place for a core of existing local artists and new talent to exhibit their work in a monthly-changing gallery environment, with up to 100 pieces on display during each exhibition.
In addition, the gallery has its own in-house picture framing professionals who are available to anyone – not just in-house artists – and can help to display work to its best effect. Meanwhile, the studio also has weekly classes providing tuition on, for example, watercolour techniques, life drawing, oils, mixed-media techniques and colour theory.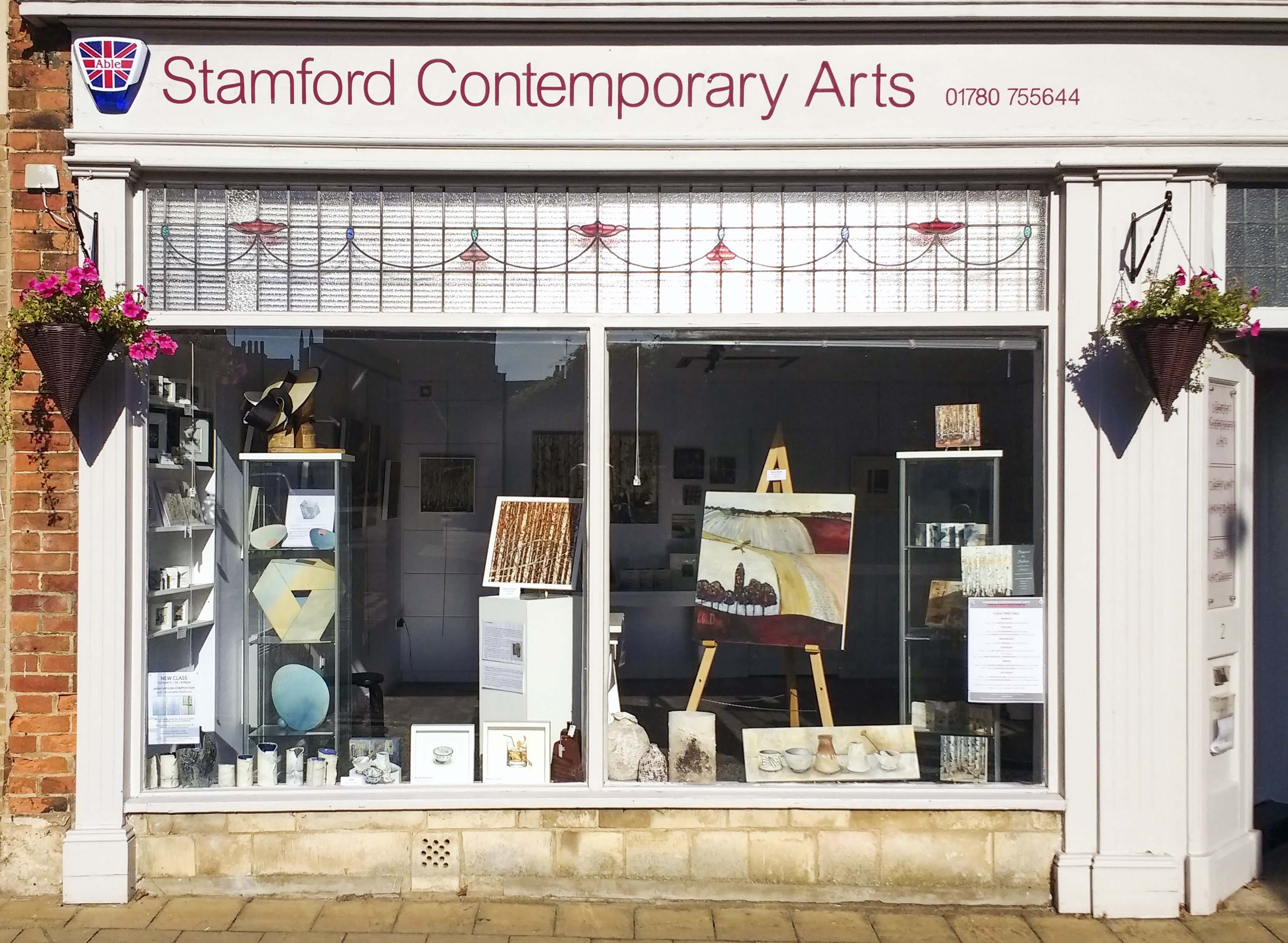 Adrian Hill Fine Art
The Mews, The George Hotel, Stamford, PE9 2LB, 01780 480800, www.adrianhillfineart.com
Fine Art is for everyone. That's the philosophy of Adrian Hill, whose Stamford Gallery, and two galleries in Holt, Norfolk, exhibit artwork of both quality and diversity, plus some private collections from artists who are regarded as being the best in Britain.
On display are paintings from Sego and Munnings, as well as artwork from names like L S Lowry and David Hockney. For those who favour colourful, whimsical or more abstract styles of art, Rosa Sepple (below) produces striking mixed-media pieces with visual strength and striking energy, whilst Peter Wileman is an acclaimed artist whose sunsets, coastal scenes and landscapes have earned him recognition as a fellow of the Royal Society of Arts and Royal Institute of Oil Painters. Adrian, meanwhile, is renowned for his knowledge and approachability, making fine art accessible and affordable.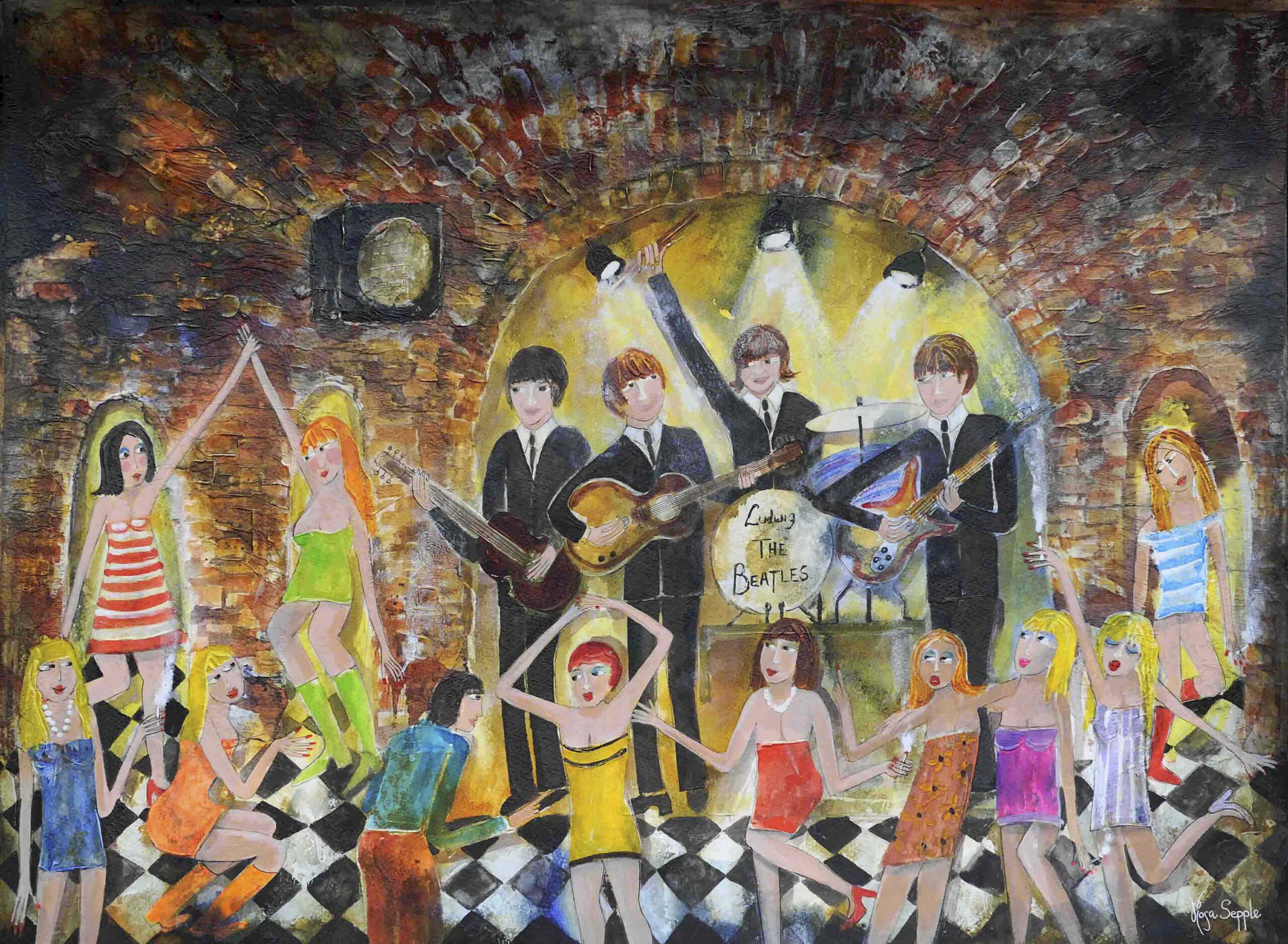 Gladwells Rutland
Mill Street, Oakham, Rutland, LE15 6EA, 07866 450070, www.gladwellpatterson.com
Gladwells Rutland is the sister gallery of Gladwell & Patterson, based on London's Beauchamp Place. Cory Fuller established the Rutland venue on Oakham's Mill Street and is the third generation in her family to work in the business, after graduating from King's College with First Class Honours, before continuing her postgraduate studies at the Courtauld Institute specialising in French 19th century painting.
On display are exceptional fine oil paintings, watercolours and sculpture; from 19th and 20th century works to landscapes and portraits by leading artists, all with unsurpassed provenance.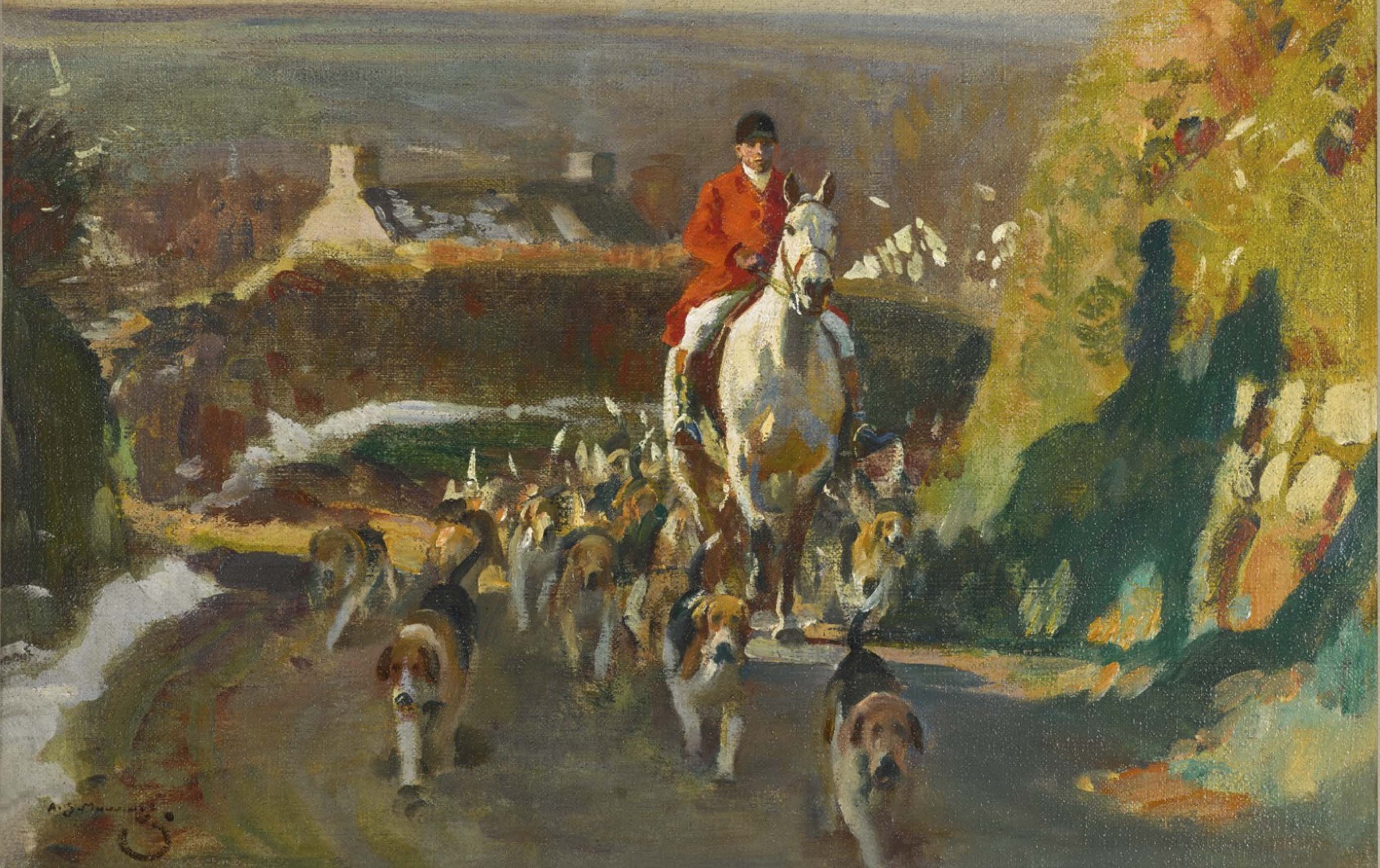 Rebecca Ivatts Fine Art
Sidings Place, Station Road, Uppingham LE15 9TX
07788 664779, www.ivatts.art
Rebecca Ivatts originally grew up in Stamford and following the pandemic has returned to Rutland. Rooted in exquisite draftsmanship, her bold, expressive canvases – encompassing human figure, landscape and portraiture – will soon be on sale in her new art gallery-studio on Queen Street, Uppingham. Here you can see a curated selection of Rebecca's powerful paintings, meet the artist at work in the adjoining studio and discuss any private commissions. After graduating in Modern Languages from Oxford University and completing an internship at the Musee d'Orsay, Paris, Rebecca studied at the Slade School of Art, Prince's Drawing School and San  Fernando Arts Academy, Madrid. In addition to her studio work, Rebecca has taught Guardian Masterclasses and at The Arts Club, Mayfair; she now gives regular workshops in Uppingham.