An automotive interpretation of modern luxury… It's a tall order indeed to reinvent a car that's been an iconic sight in  both town and country for over 50 years. There's a lot riding on Land Rover's new flagship Range Rover. Can it deliver?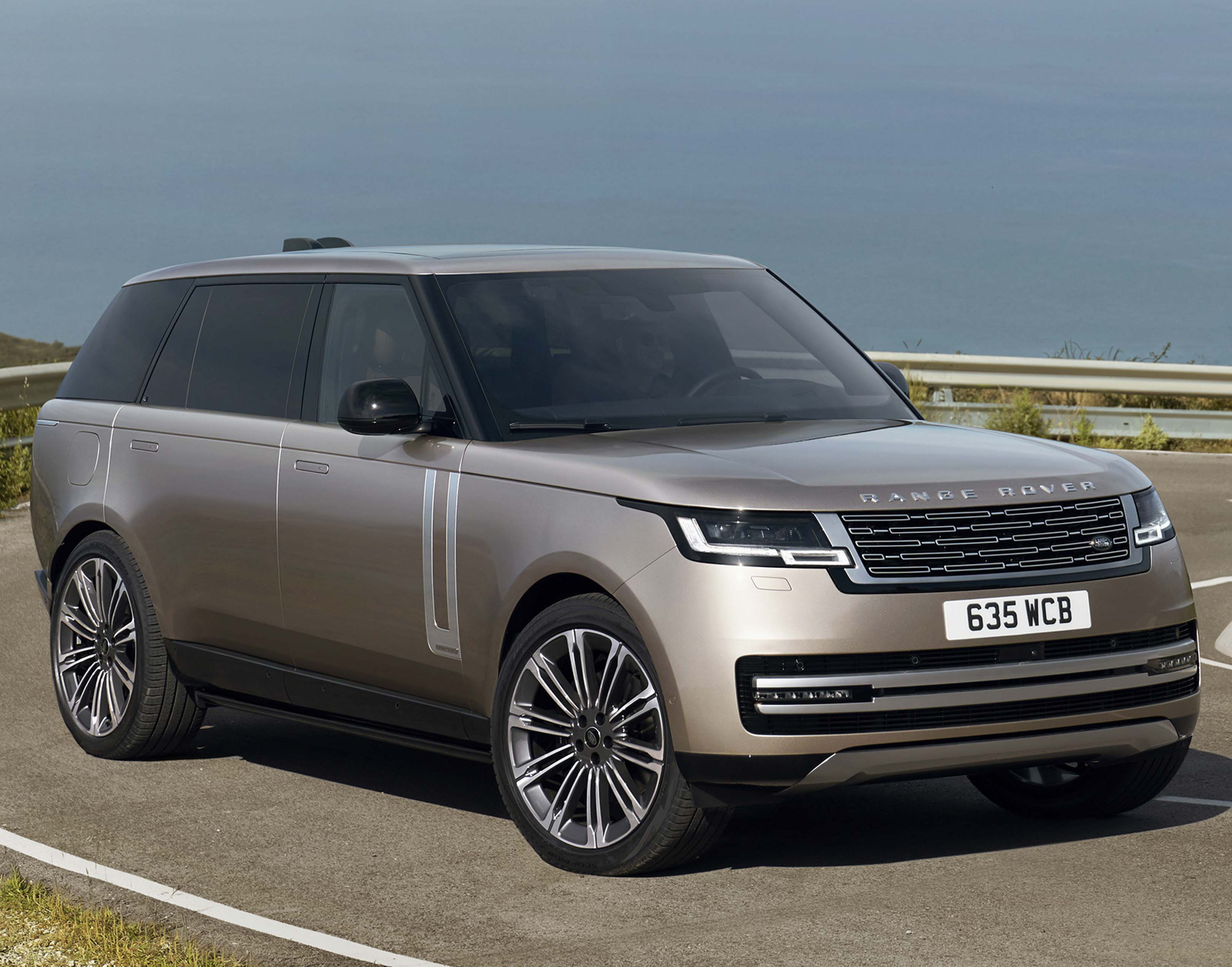 Back in 1970 the world was a very different place indeed. There's more technology in even modest cars today than it took to send a man to walk on the surface of the moon. Today's cars are a mass of chips, sensors and driver aids, not to mention being rather more comfortable than anything you could pilot half a century ago, with better engineering, manufacturing and design.
Looking back at the original Range Rover now it's difficult to believe that it was considered the embodiment of comfort… it looks positively crude by today's standards. Over five generations, its successive reinvention has brought us right up to October 2021, when Land Rover chiefs unveiled an all new model for the 21st century to the world's press at London's Royal Opera House.
Commensurate with a vehicle which is available to order now with first deliveries in spring 2022, it's been created with an all new architecture that builds in electrification (full electrification will not be available until 2024) and eco-friendly qualities as well as reflecting traditional Range Rover values like space, luxury and terrific breadth of capability.
With the advent of the Range Rover Sport, Velar and both Land Rover's Discovery and Defender, the market place has become much more crowded in recent years, with the Range Rover jostling among its siblings to secure sales, never mind the fact that other manufactures like Bentley and Rolls, Aston Martin and Porsche have all entered the posh-SUV market.
With prices for the best vehicles now comfortably in the £150,000 region, this version of the Range Rover has been given the necessary breathing space to put some distance between its sub-£100,000 siblings and really make the new flagship special.
Accordingly, the new model starts at £94,400 and tops out at £131,000, which will increase when the dedicated sports model, which will be badged SV – a reference to the firm's Special Vehicles Operations engineering department – launches later in 2022.
For now though the Range Rover is available in SE, HSE and Autobiography trims, in both a standard and longer wheelbase version. Engine choices at launch include a 3.0V6 diesel (badged D300 and generating 300hp), 3.0V6 diesel (badged D350 and generating 350hp) and a P400 3.0V6 petrol generating, 400hp. At the top of the lineup  is a 4.4V8 petrol unit generating 530hp.
Two additional engines with plug-in hybrid technology and all-electric ranges of at least 60 miles are yet to go on sale and will doubtless lead to the extinction of diesel in the lineup, providing a last hooray for combustion prior to full electrification in a couple of years.
One very welcome addition to the new Range Rover is the option to specify six or seven seats including two 'Executive Class Comfort Plus' seats in the middle row, mostly aimed at the Chinese market where being chauffeured is more popular than self-driving. Otherwise, it's possible to seat seven in comfort in the new model, and of course all seats can be heated, cooled, they can recline and provide a hot stone massage.
In terms of spec, we'd recommend the shorter wheelbase unless you really do make the most of the rear seats, and spec those rearmost seats according to your needs. We think the D300 has all of the smoothness, power and economy you'll need, although we'll quickly consider the plug-in hybrid model instead, as soon as it launches. Likewise, base SE trim is very well equipped indeed with adaptive cruise and a 3D camera  making motorway driving and parking easy.
Heated seats in the front and rear, electrically adjustable and clad in leather, plus a heated steering wheel, panoramic roof and a power tailgate are all standard, so we'd opt for the SE and add perhaps a few choice options like Park Assist for automated parking, which will pay for its £250 list price the first time it spares you the ignominy of a scuffed bumper in a tight car park.
Being a Range Rover, an eight speed auto gearbox, low range gears, air suspension and the company's Terrain Response system are all standard. There's probably no terrain around the county that a Range Rover driver would find inaccessible, and not only will you get there, you'll do so in style, comfort and in unashamed luxury.
The Details: 2022 Range Rover
Price: £94,400, D300 SE (first deliveries March 2022).
Powertrain: 3.0L 300HP diesel, all wheel drive, eight-speed auto box.
Performance: 0-62mph: 6.5 seconds, top speed 135mph.
Economy: 36.7mpg, 202g/km,
Equipment: Heated electrically adjustable leather seats, 360° camera, adaptive cruise, navigation, heated steering wheel, power tailgate, soft door close, keyless entry, Apple Carplay.