It's one of Oakham's overlooked gems, but Stephanie Ross and Paul Dadford are hoping it won't remain so for much longer, as they've formed a group which aims to take care of the unique habitat of Oakham Canal…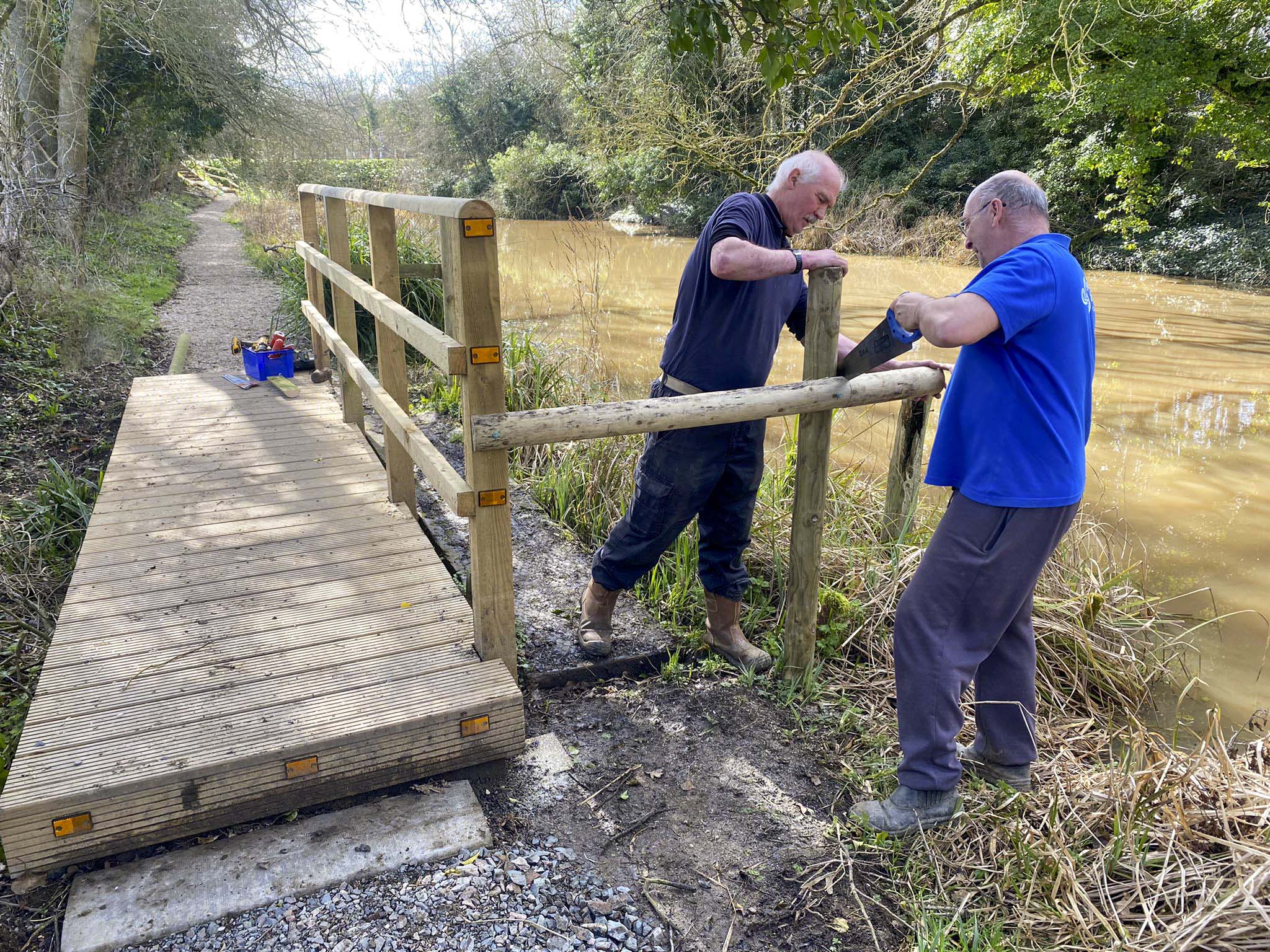 It's rather sad, but Oakham Canal's working life was somewhat short, and it was less than a stellar success from a financial point of view. It's a shame because the canal is really rather pretty, more so these days thanks to the efforts of a newly formed group who want to see the canal managed as a green space for the whole community to enjoy.
Plans for a canal were first drawn up in 1785, with a couple of routes proposed. One would have required the creation of 13 locks so instead, a new route was devised in 1791 which would take a second Act of Parliament to bring to fruition, and would see the canal – with just nine locks – leaving for Melton Mowbray near Oakham School.
Indeed, some evidence of the canal can still be seen within the school's grounds, with the remains of a few of the old warehousing buildings visible. If planning the canal was tricky, constructing it was fraught with even greater difficulty.
The original surveyor was William Jessop, then the job passed to Christopher Staveley Jr who became engineer before being sacked by the Leicestershire and Melton Navigation company, replaced by William Dunn, who had no experience of constructing canals. Dunn delivered the project but over budget, and at a final project cost of over £65,000. No sooner had the project opened in 1802 did its poor design become apparent.
The canal's water supply was inadequate, and with the railway arriving in the area in 1847, the canal's fate was sadly sealed. During its life the canal had carried fewer than 32,000 tonnes of goods, of which over 60% was coal, with grain and wool making up the remaining freight.
It's a shame as 1840 was considered the canal's most successful year, yielding dividends for shareholders of £5. Just four years later though, the canal had a dry year – literally – and it had temporarily closed in 1844 because of insufficient water.
In October 1847 the canal was closed for good and within six months, the new rail line from Melton Mowbray to Oakham was created, opening in May 1848.
More recently, Stephanie met her soon-to-be husband, who was from near Oakham, and moved from Scotland to Rutland via Winchester. She also met Paul Dadford who enjoyed frequent walks along the canal, which was by now a little overgrown and unloved.
"Paul is  really community-minded and always very keen to get his teeth into a project," says Stephanie. "He's been the driving force behind bringing together the team to complete work to get the canal back to some kind of order. The group was formed in October 2020 and it quickly gained traction despite – or perhaps because of Covid."
"I think we all recognised the value of green spaces and fresh air during lockdown and that, we believe, encouraged people to really take an interest in what could be done as a community to restore the space for people to enjoy; a place for walking, birdwatching and generally taking in nature."
"There's now a committee of eight people and about 40 people who are keen to volunteer. We've 800 followers on social media and without doubt everyone has been really supportive."
Much of the group's focus has been on about a 3km stretch of the canal, which would have been about 25km in total. While little of the overall route is still in water, the stretch heading out of Oakham retains several areas still in water, some near to the original condition of the canal, and yields a round walk of about five miles. With the work that the group has already completed, it's a much more enjoyable place to spend time.
"During the winter we had a core of about six volunteers who formed a work party, trimming back overgrown weeds and foliage, and clearing paths. We've also managed to purchase some aggregate and though it was a massive job, everyone worked hard to transport it via wheelbarrow to an area where the path had worn away, and spread it evenly to improve the path and make the area look better."
"As a group we've installed four new gates and have replaced a bridge in a part of the route called Cattle Dunk. The volunteers we have also regularly walk the route looking out for litter or antisocial behaviour."
"During the spring and summer months we're planning volunteer sessions so we can keep the place looking nice, but the potential for its use is endless. There's lots of land owners along the route, so co-ordinating the activities and knowing what we can work on is a task, but there's no deadline to meet; this will be an ongoing project that we hope many future generations will benefit from."
The Oakham Canal Green Corridor Project is seeking volunteers and sponsorship/funding  partners to help continue its work. For more information see www.oakhamcanal.org.