One of Britain's greatest adventurers comes from the village of Donington, but you don't need to travel 7,000 miles to find really good dining and a warm welcome. This month we're circumnavigating the A52 and landing our vessel near the village's Black Bull pub restaurant…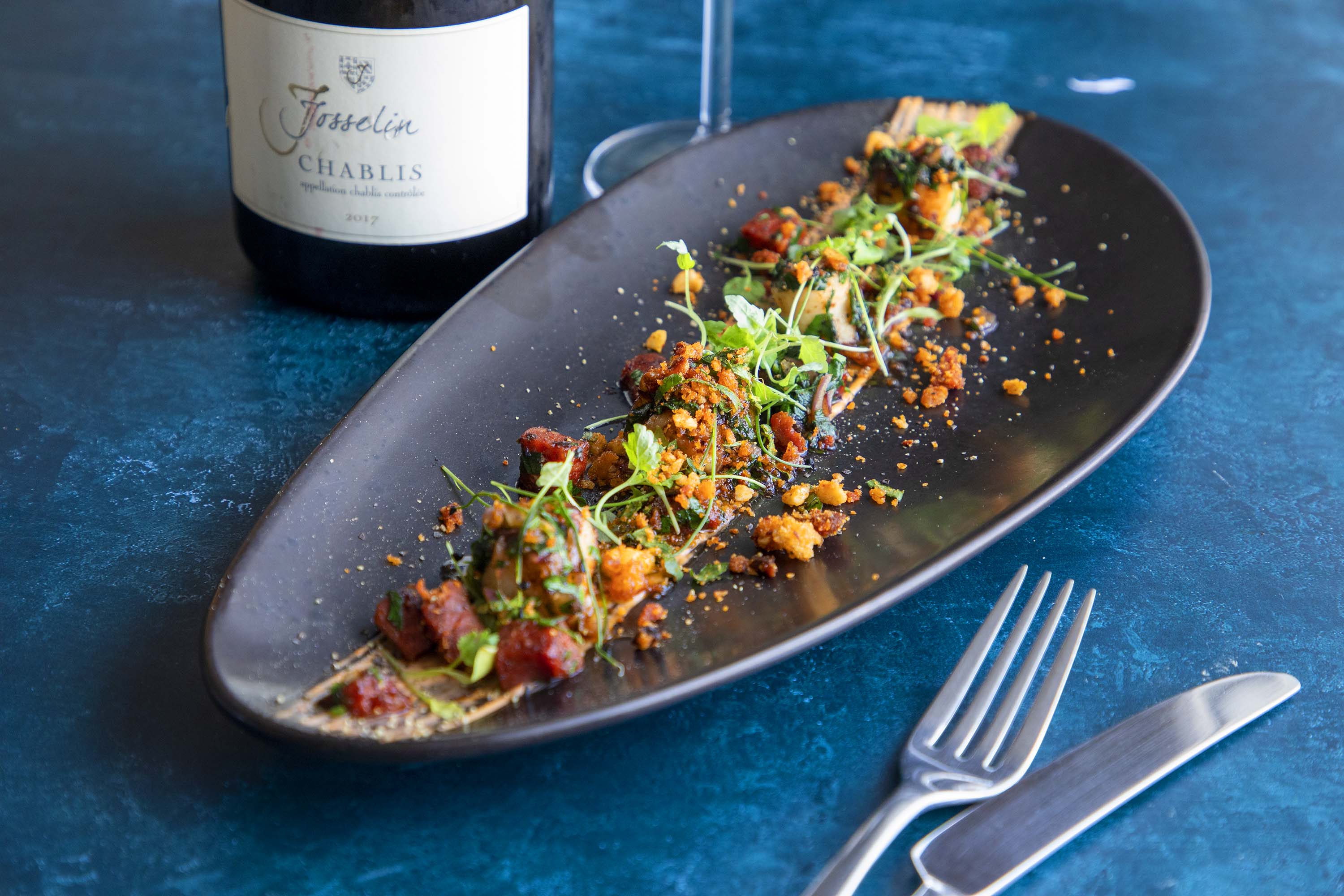 The Present Mrs Davis constantly expresses frustration at my reluctance to travel. She'd happily explore the world a little more, whereas my personal corner of England – I was born in Boston and now live in Sleaford – is somewhere I'm content to remain. Indeed, she has often rather snarkily remarked that I'd probably feel woozy if Lincoln Cathedral was ever out of my field of vision… and in all fairness, she has a point.
Fortunately Donington lad Matthew Flinders was otherwise minded, and in his 40 years on Earth firstly left Lincolnshire then cast off the shores of Blighty altogether for a bit of antipodean circumnavigation. Flinders has been involved in the 1794 skirmish between Britain and France serving on HMS Bellerophon, detailing in his diary how Captain Pasley lost his leg to an 18lb shot when it came flying through the quarterdeck.
After that experience, Flinders invoked another nautical phrase 'sod this for a trip on the ocean' and instead reasoned that exploration – rather than war – would be a better bet for one inclined to take to the sea. He grabbed his sunglasses and sun-tan lotion, and set off for New South Wales in 1795 aboard HMS Reliance, and then HMS Tom Thumb and HMS Investigator where he'd land at Botany Bay, circumnavigate Australia and of course, top up his sun tan in the process.
You don't need to travel that far, though, to make a discovery. I must admit, last month was my first visit to Donington's Black Bull, and it definitely won't be my last.
Dating back to the mid-1600s, extended in the 1700s with a new brick frontage, and formerly incorporating the village shop, The Black Bull, in its earliest form, pre-dates Matthew Flinders, so perhaps – perhaps – he drank there as a young man, nursing an ale whilst dreaming of what his future voyages would bring. Then again, maybe he just enjoyed the warm welcome and the excellent provision of quality pub restaurant food… as we most certainly did.
For many years the place was managed by Malcolm and Jane Mills, but five years ago, Jane's son and daughter-in-law Lee Loach (who describes himself as the boss) and Julie Loach (who describes herself as the big boss) took over.
They were very happy to inherit Head Chef Ben Nicol who has been there, he reckons, seven years. Ben and his team have worked hard to produce a menu that's quite comprehensive, with five starters, nine á la carte-oriented main courses plus six grill options and six quality pub-restaurant-inspired favourites. Rounding off your meal, too, is a daily-changing dessert board of puddings.  A slightly slimmer menu is presented for lunchtime service, and there's a trio of four platters to share with another diner.
Julie has always been a keen interior designer, and happily taking on quite a large village pub restaurant has never left her short of somewhere that needs freshening up. Julie & Lee have re-styled the dining room to make it lighter with nice neutral colours.
There are 30 covers in the restaurant, plus an additional 40 cover lounge. Diners can also hunker down in the bar or in the snug and enjoy the look and feel of a relaxed, friendly pub restaurant.
First thing you'll notice about Ben's dishes is that they look great; colourful, vibrant and generous in portion. But style is nothing without substance and with lots of local  suppliers providing ingredients, plus artisan bread, sauces and desserts made in house, dishes are delicious, too.
The pub restaurant's meat is sourced from Tulipland Butchers, just across the Market Place, and also from Peterborough Game. Grimsby-based Moorcroft fish merchants make a daily delivery to the pub restaurant with their catches, which are landing at Grimsby Docks each morning.
Fruit and veg is sourced from Lincolnshire fields if and where possible, and is delivered to the restaurant courtesy of AJ Hull, and other Lincolnshire names include Bateman's who provide good honest ales from Wainfleet. Ben also has his own herb garden at the rear of the restaurant too, growing many of his favourites himself.
A special mention, too, for The Black Bull's rather nice provision of afternoon tea. These must be pre-booked, but it's worth planning ahead because the result is a very pretty rack of sandwiches and sweet treats with sweet and savoury versions available and a children's afternoon tea available too.
As someone who doesn't like to venture too far from home, I'm delighted that The Black Bull attracts those from Boston, Sleaford, Spalding, Bourne and Grantham. Is the pub restaurant worth exploring? Certainly. And best of all? No sea-legs required, 'me hearties!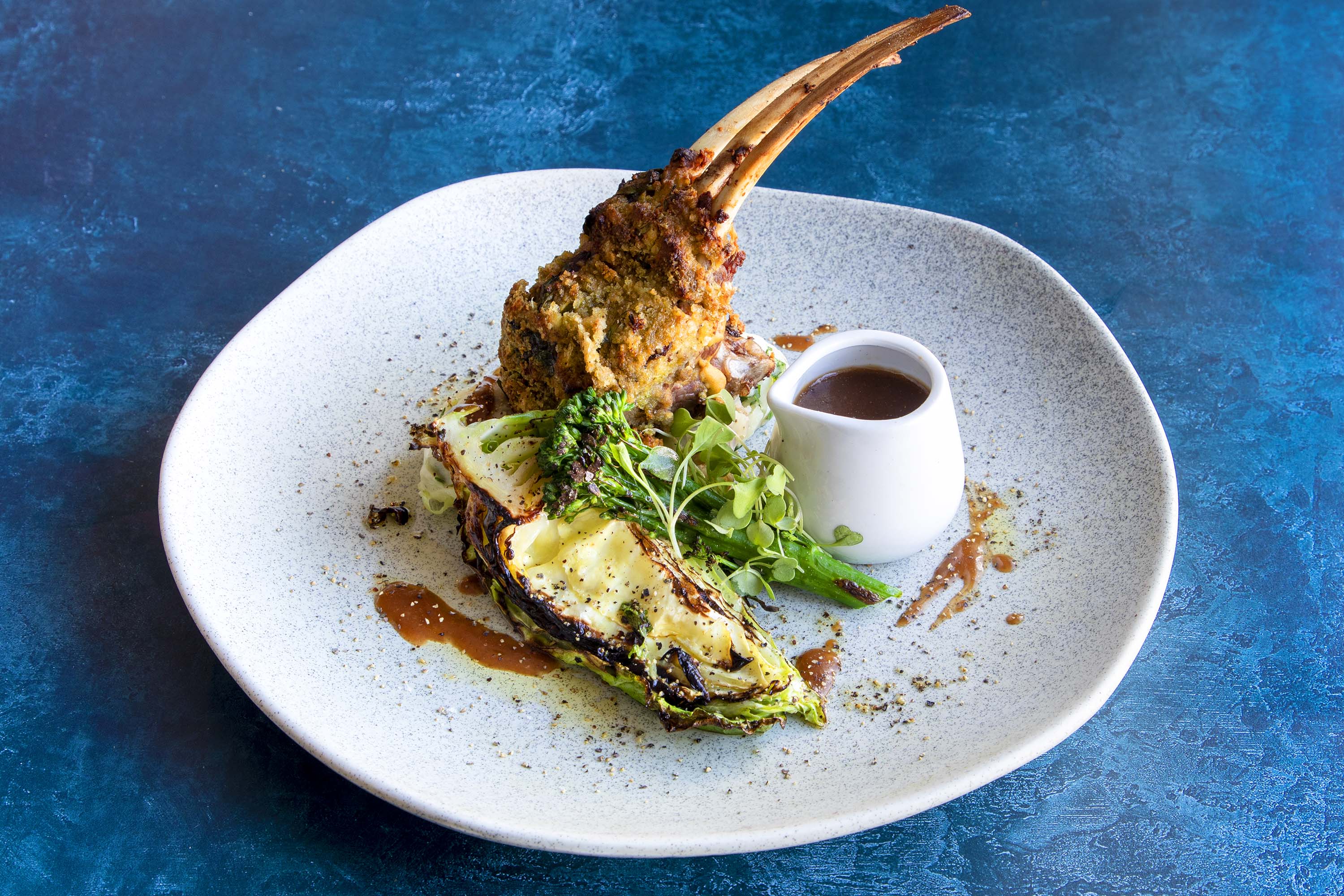 On the Menu
Starters
Scorched Mackerel Fillet with Smoked Salmon Pâté, Carpaccio of Salt-Baked Beetroot, Nasturtium Leaves and Horseradish, £ 8.50.
Garlic & Rosemary Studded Baked Camembert with Red Onion & Port Chutney, with Toasted Pancetta Bread, £7.95.
Main Courses
Feather Blade of Beef Served with Boulangère Potatoes, Cumin Roasted Carrots, Spiced Red Cabbage and a Rich Garlic & Thyme Gravy, £24.50.
Parmesan Coated Pork Escalope with Leek & Potato Gratin, Fennel & Pickled Baby Vegetables with a Cider Mustard butter Enriched Sauce, £14.95.
Battered Fresh Fillet of Haddock Served with Chips, Mushy Peas and Tartare Sauce, £13.95
Desserts
White Chocolate Créme Brûlée with Cherries and Homemade Shortbread, £6.
Cheeseboard £7.95.
NB: Menu items subject to change.
The Black Bull, Market Place, Donington PE11 4ST. Call 01775 822228, or see www.theblackbulldonington.co.uk.