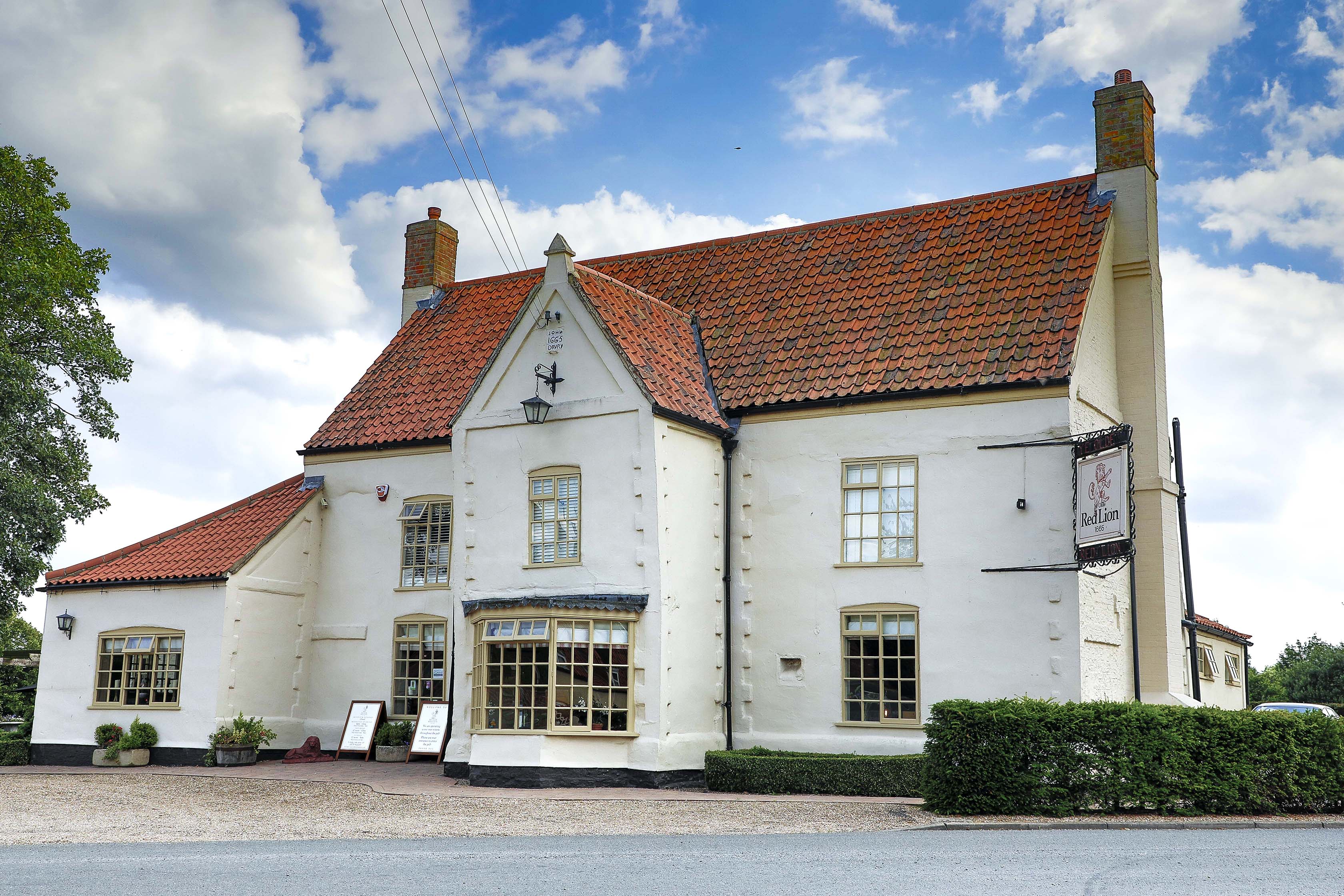 It's more important than ever to support local restaurants and pubs, so this month we've even more cause to recommend a trip to Bicker's Ye Olde Red Lion to enjoy delicious dining and a great atmosphere…
For the hospitality industry, it has been a rubbish summer. Rubbish to a hitherto unprecedented degree. You know you're talking to a really good restauranteur if they can remain confident and positive despite all that 2020 can throw at you. And Bicker's Rebecca Duffy is still smiling… with good reason, too.
"It's during challenging times that you  tend to see the best of people," she says as chefs Marcus and Adam are busy preparing dishes for our camera.
"We are experiencing the best of our small team as everyone pulls together in these times. And we've also seen the best of our customers who have been amazing sticking to the guidelines, whilst commenting that they're glad we're back and wishing us well."
Rebecca says as a young child growing up in the area she often used to pop in pub with her parents. It was a meeting place for many of her friends too, and the place her best friend from school had her first date at 16… the couple in question are still happily together some 30 years later!
"It really holds some memories for us all as a family and with friends. We've lots of affection for the place, but that wasn't why we took it on," she says. "We believed we could create a really great place to enjoy a drink or a meal; one that made the most of local produce and took loads of care and attention over your meal."
"We also knew that we could create a place that's welcoming; a place people could enjoy spending time with friends and family."
That was back in 2012, and the Green Welly Inns-owned Red Lion now has two sister venues, accommodation-oriented Supreme Inns and The Poachers, which is a popular venue for weddings and special occasions.
Ye Old Red Lion's remit was to be the best dining pub in the area, a goal which it has unequivocally achieved. It's entirely unfair, then, that a fire in 2019 in some electricity network supply infrastructure spread to the Red Lion and spread to the venue causing it to shut for a few months.
The place reopened in early 2020 with relieved customers glad to be able to visit again, only for Covid to throw another spanner in the works.
"But it's at this time that a positive attitude is more important than ever, not just here but across the industry," says Rebecca. "In any restaurant or pub up and down the country, people are a bit unsure, and places like ours are having to reduce their capacities to accommodate social distancing and lower staff levels."
"But that's when being a welcoming happy place comes into its own. I've been so proud of the whole team and how they've adapted to the challenge of ensuring we can still offer a warm welcome as we reopened and slowly began to get back to 'the new normal.'"
"Our hygiene has always been impeccable anyway, but we've become super vigilant, we've thought carefully about how we can keep customers safe and we've created weekly-changing menus that can still prove really satisfying, whether our customers are dining indoors or out in the garden."
"The aim was to make customers feel safe, relaxed and to provide a calm, welcoming place to enjoy great food."
The temporary menu features local suppliers including Boston's Mountains butchers, plus Lincolnshire Game, and The Lincolnshire Game Company supplying meat and game. Moorcroft's of Grimsby and East Lincs Seafood provides daily deliveries of fish fresh from Grimsby's morning markets, as well as fresh fruit and veg from J Hull and from the family's own land around Bicker.
The menu provides a choice of 14 Lincolnshire Tapas options – small dishes diners can 'graze' on or mix & match to create a meal comprising different elements with big flavours. There's also a choice of 10 main courses plus three stone-baked pizzas, or tapas and five desserts plus cheese options.
Suffice to say the food is brilliant, the welcome is warm, professional and the environment itself – a 12th century former lighthouse and pub – has bags of character. No wonder diners are very happy to be back.
It's rotten luck that through no fault of its own Ye Olde Red Lion has faced Covid almost straight after its reopening. And yet the place and  the team are more upbeat – not less – and are better placed than ever to provide a lovely welcome, great service, and of course, really fantastic food.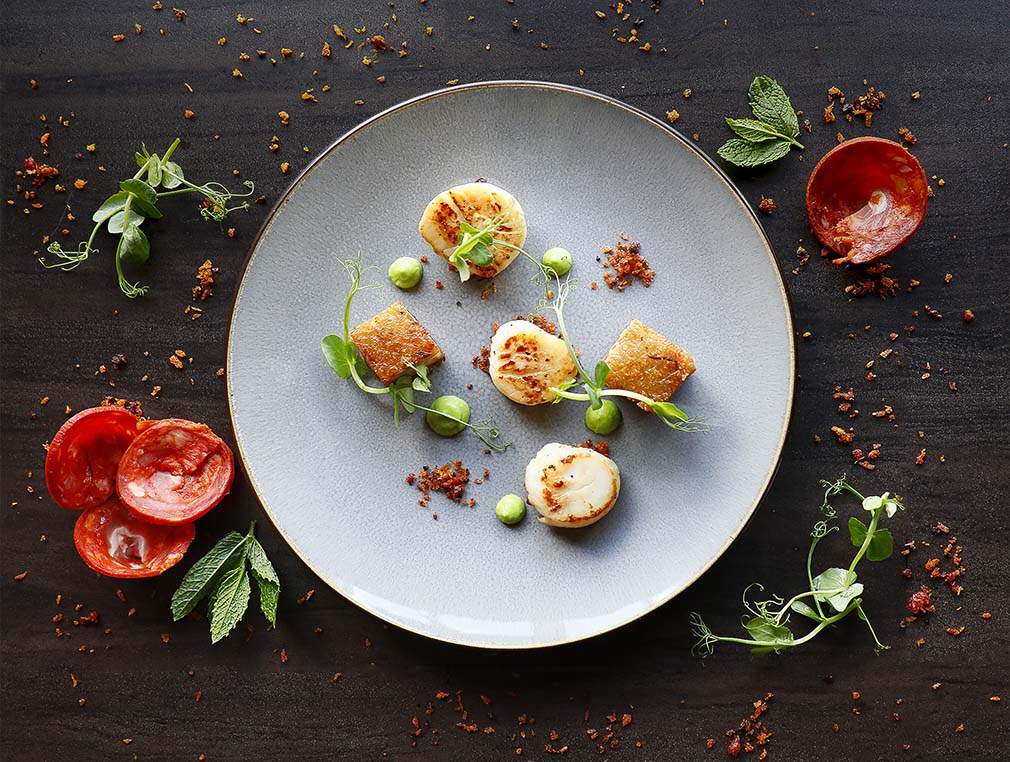 On The Menu…
Starters:
Lincolnshire Tapas Baked British Camembert with garlic & rosemary, beer jam, and warm crusty bread. Sticky pork belly bites. Duck liver parfait with plum chutney and crostini. Lincolnshire venison and chorizo meatballs.
Main Courses
Fresh Norfolk moules marinières with garlic and Chardonnay sauce and warm French bread.
8oz fillet steak with flat mushroom, vine tomatoes, onion rings and rustic chips.
Marcus's homemade steak and ale pie with creamy mash or rustic chips.
Barbecued free range hoisin chicken breast with garlic and soy roasted sweet potato.
Dessert
Dark chocolate salted caramel tart with raspberry sorbet & honeycomb.
Banoffee tart with caramelised banana, toffee sauce and Chantilly cream.
NB: Featured dishes are subject to change.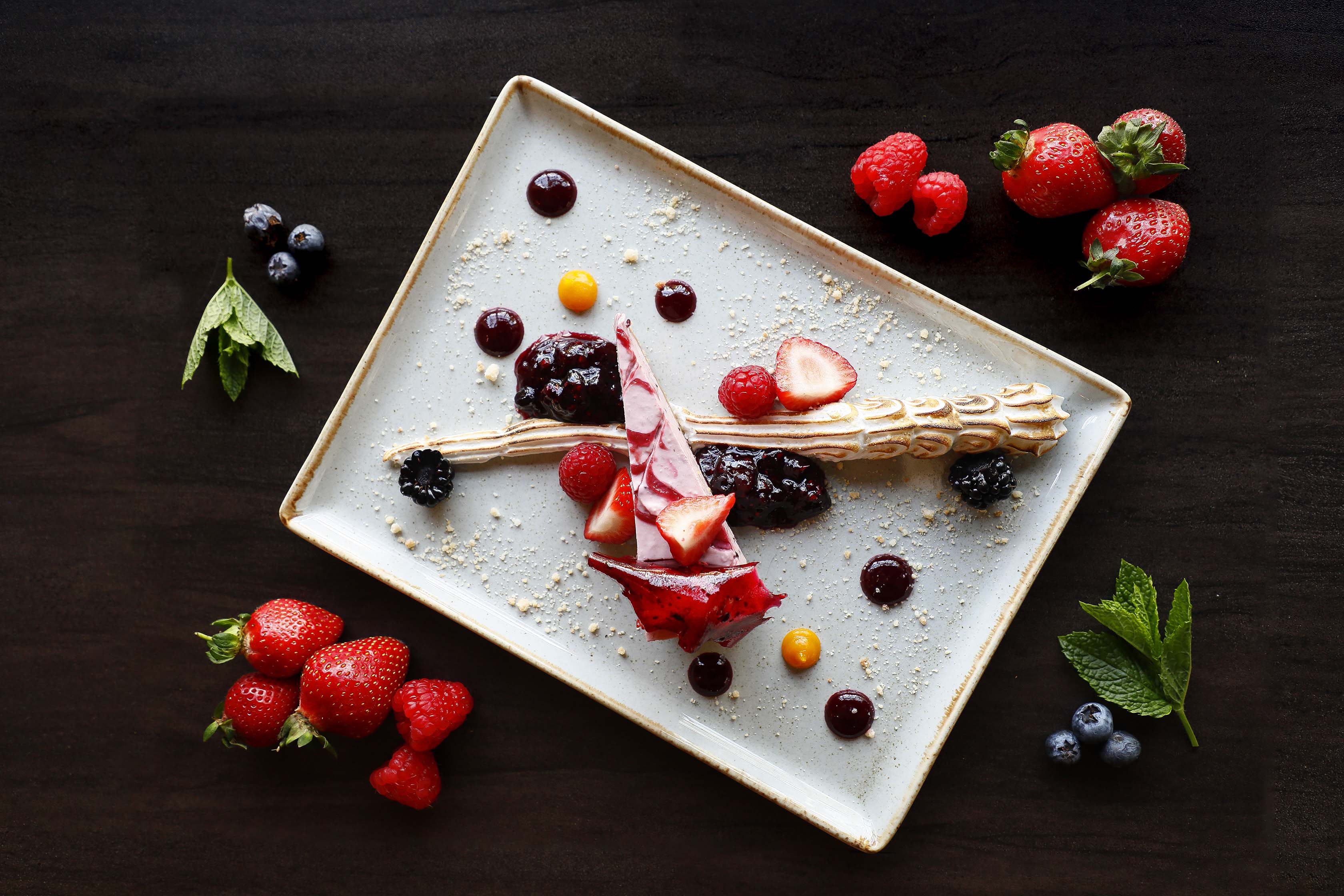 Ye Olde Red Lion, Bicker, Boston, Lincolnshire, PE20 3EF Call 01775 821200, www.redlionbicker.co.uk.