Bragging is our forté. When a Yellowbelly entures outside of the county borders, and someone remarks about how great the food is from their area, it's only natural for us to correct them.
We've all been guilty of it. When visiting Cornwall or Scarborough, you may hear someone remark that their ice cream is the best in Britain. You won't be able to stop yourself from thinking 'I doubt it'll come close to Dennetts.'
On a warm sunny day, scaling Steep Hill in Lincoln is an arduous task, but it's all worth it when you reach Dennetts Ice Cream Parlour at the top, serving 30 refreshing flavours of delicious, dairy ice cream. Everyone is familiar with this Lincolnshire staple, but only a handful will know its rich heritage, a long history giving the company enough time to perfect their flavours. Robin Dennett is the current man in charge, proud of the company's fabulous reputation with locals but he very modestly credits it to his predecessors.
"It's my grandparents Arthur and Mary who started the ice cream business in 1926," says Robin. "During the first world war, Arthur bought his dairy farm in Hundleby. They had a herd of Lincoln Red cattle, and sold the milk for a penny a pint!" "They decided to add value to their product, and churn it into ice cream butter and cheese selling it from the farm. The ice creams were called 'licks' back then."
"The Spilsby Shop was opened in 1934 and we took over the ice cream parlour in the Bailgate in 1995 to reach out to a wider audience. The Spilsby shop closed in the 1970s but Lincoln's parlour is still open and has its own tearoom now. The Lincoln parlour has a 14th century vaulted ceiling in its seating area, and we serve our famous Wolds Whopper here!"
In Arthur's time, they just sold plain ice cream – no vanilla flavouring or any kind of flavouring. It wasn't until his son Eric, Robin's father, took over the business that the wide variety of flavours were introduced.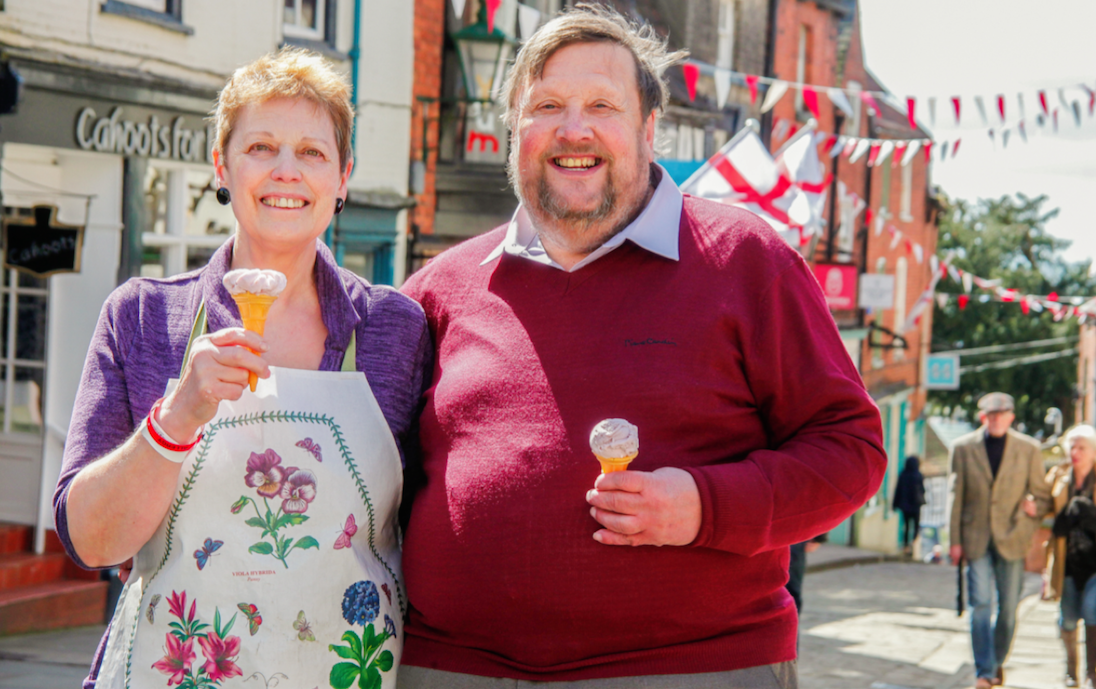 "My father came home to work with my grandfather after the Second World War in 1948," says Robin. "He was an electrician in the RAF stationed in Italy. It was Eric's time spent in Italy, the capital of 'gelato,' that changed the nature of Dennetts."
"The dairy farm was still running, so at the time, my father was still bottling milk and grading and packing eggs. He would've been delivering milk too; we had 12 milk rounds back when bottled milk was still popular, but this was slowly on the decline. Inspired by the Italian's passion for ice cream and their wealth of exotic flavours, Eric returned and started to introduce flavours to Dennetts's plain ice cream."
When Eric introduced different flavours, sales skyrocketed. It was still a new concept to have flavoured ice cream, and with high quality milk from the Friesian cows, the ice cream was delicious and started to gain its reputation.
"Arthur had seven grandchildren, so we knew that once my grandfather passed the farm and the business down, the farm would unfortunately have to be sold," says Robin. "There were too many of us to split it between."
"However, I had been working for the farm for several years so I took on the ice cream business. We don't milk our own cows now unfortunately, but we use a Lincolnshire dairy for our milk and cream, to ensure the quality and flavour is kept."
Dennetts in the 21st century has accumulated many awards from the Ice Cream Alliance and various other respectable awarding bodies, offer 30 flavours and also offer frozen yoghurt and sorbets too now. Dennetts is sold across the whole of the county largely through the Lincolnshire Cooperative. The fourth generation of Dennetts has opened a new shop called Sweet Vanilla in Spilsby selling the ice cream alongside sweets and other goodies. The fifth generation of Dennetts has just been born! Dennetts is also sold to restaurants, pubs and cafés, as well as the Kinema in the Woods and weddings as well. They have a special cart and trailer they take to weddings and fairs.
"We believe the reason why we're successful and why we've been around for nearly 100 years, is first of all the quality of our product. Using local milk from high quality cattle, and sourcing the very best flavourings for our products has been the key. I also think the service we provide has really contributed to our growing success."
In a Pride exclusive, Robin discussed the secret recipe and ingredients to Dennetts's exceptional ice cream. After all, it's the quality of its ingredients that makes it so special rather than the process.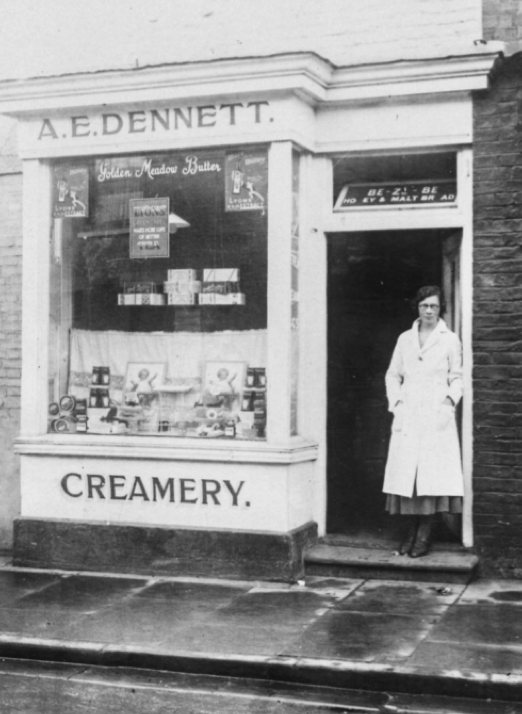 "We make batches of around 160 – 170 litres of ice cream – 1,150 – 1,250 cornets – using a base of fresh milk and double cream we add the other ingredients and pasteurised to 85ºC. It is then slowly cooled and aged for 24 hours. The mixture is then flavoured then frozen. We then use a machine to churn the mixture; it does exactly the same as what my grandfather would've done by hand all those years ago!"
Although Robin's favourite flavour is coffee, the general public still prefer vanilla. Around 25% of what Dennetts sell is simple vanilla ice cream. Their five bestsellers overall are mint chocolate chip ice cream, vanilla, chocolate, strawberry and toffee. To my surprise, rum & raisin was not on this list! In my personal opinion, Dennetts rum & raisin is by far the best ice cream around. In a year, Dennetts will produce between 65,000 to 75,000 litres of ice cream – that means Yellowbellies will consume 445,000 to 525,000 cornets a year!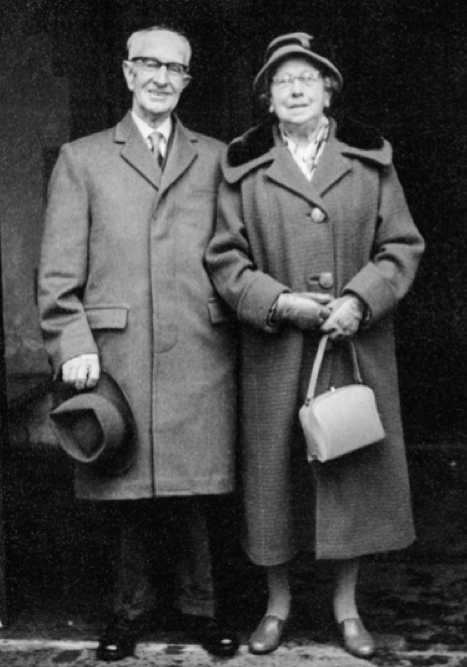 Unfortunately, Dennetts will not be at the Lincolnshire Show, but Robin will definitely be there as he is the Patron of the Lincoln Red Cattle society. He's been at Dennetts for 38 years, but before this, he was a shepherd, and is still very passionate about shepherding. He will be providing commentary on the sheep classes at the Lincolnshire Show.
Dennetts is comparable only to the Italians in our proud Lincolnshire opinions, so next time that's ever questioned by the Cornish, Yorkies or Devonians, remind them of our superb provisions of ice cream and its outstanding heritage and reputation in the local area.