Fresh strawberries with cream is a cliché of a British summer. It's a picnic highlight, Wimbledon classic and welcome treat after a day in the garden. You won't get a fresher strawberry than one that you have handpicked right off the stalk. There's something traditional and simple about picking fruit on a hot summer's day when they're still warm to the touch and full to bursting with sticky sweet juices.
We visited David Pridgeon on his family farm near Skegness as he was getting ready for another busy season of fruit picking. Willows Farm is largely arable but in 1997, when David returned from college, he thought it would be good to diversify the business into fruit and fruit picking.
"I started the fruit farm at a time when picking your own fruit was really popular," says David. "It still is but it has definitely seen a resurgence in the past couple of years."
David sells his fruit to wholesalers and at local markets as well as offering the Pick Your Own service, and it isn't just strawberries you can try from Willows Farm. There are also raspberries, blackberries, redcurrants, gooseberries and plums to pick and eat.
"I think what's really special about picking your own fruit is first of all how fresh the fruit is and how good it tastes, but also how local the fruit is. You literally cannot get less food miles even if you tried, and I think the buying habits of people nowadays is changing and people are backing and supporting local farmers. It's very important to support the local economy."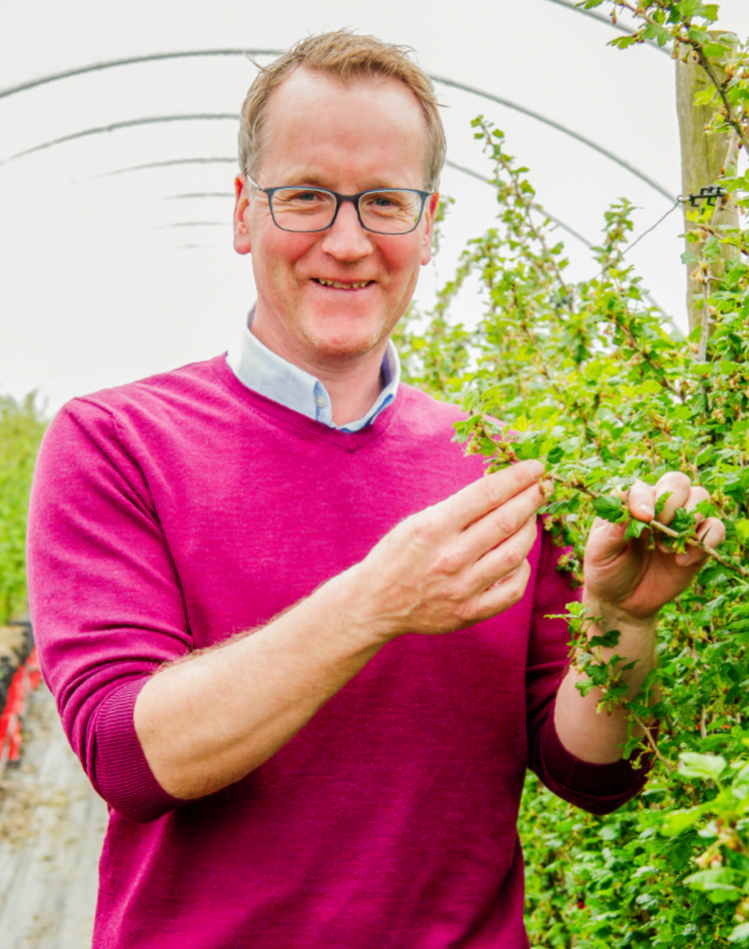 "It's also a way to get the children out of the house, off the gadgets, in the fresh open air, eating healthy fruit and doing something at a minimal cost that they will love."
David has just extended the season he is able to offer the Pick Your Own fruit service so there's interest there all year round. You can pick most of the fresh fruit including the strawberries from early June till the end of August, but you can also pick pumpkins in time for pumpkin soup and scary carved faces at halloween on the farm in October.
"The diversification into fruit on the farm has now taken over and despite it only taking up 10 hectares of the 500 hectare arable farm, it is the most labour intensive and the biggest part of the business."
When we visited Willows Farm in early May, there had been a recent heatwave so the interest in David's strawberries from wholesalers and markets had skyrocketed. David and his team of 20 were busy preparing everything for the start of the season and the expected high demand due to the warmer weather. However, due to the unusual weather we've had this year, jumping from snow to sun, it has had an affect on when they've been able to plant and grow the fruit.
"We plant from March till June, but we grow most of our wholesale produce in polytunnels. This allows us to be flexible with cropping, and lets us stagger growing and production out so we have a level amount of fruit throughout the season rather than one high peak."
If you would prefer to buy your own fruit from Willows Farm rather than picking your own, there is a farm shop that you can go to on the site. If you're worried about accessibility there is field grown strawberries, but also 'table top' fruit production grown in rows so there is no need to bend down. You can either get your ready picked fruit or pick your own every day from 9am until 6pm in the season which will start mid-June this year at Chapel St. Leonards and from 10am until 5pm at Saltfleetby.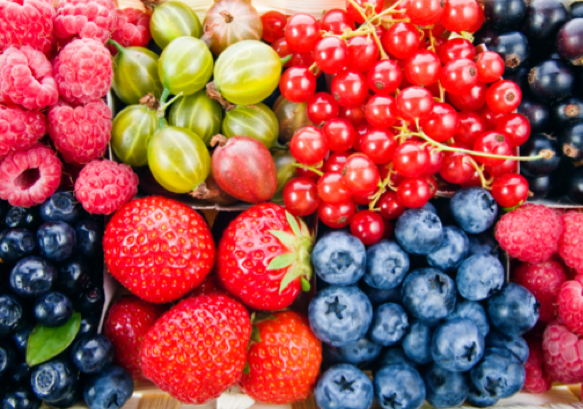 At Willows Farm you can also buy locally grown Lincolnshire potatoes, carrots, beetroot, onions, cauliflowers, cabbages, lettuce, spring onions and tomatoes. There will also be other seasonal fruit and veg on offer including pod peas, sweetcorn, runner beans, cherries, plums, greengages and much more. If you're not heading to the east coast this summer, there are a number of other Pick Your Own fruit farms across the county and one that may be a little bit closer to home.
If you're in Grantham, try Syston Park Farm (01400 250000), or if you're further north, there's Braders near Grimsby. In Lincoln, Spinney Farm is a great place to pick your own fruit (01522 703865), and Naylor Farms in Spalding is also a great one to visit (01406 370439). However, if you would like to head to David's lovely fruit farm and try your own locally produced strawberries this summer, visit him on the way to Skegness! Alternatively, visit www.willowsfarm.co.uk or call David on 07771 696001 for more information.