There's a breadth of golf courses across the county, and whether you're a beginner, a more advanced player or a professional, there's something for you. We recruited some of the PGA professionals in the county to provide their golf tips and expert advice…
Whether you're a beginner, a keen player or a professional, Lincolnshire and the surrounding area has plenty to offer all golf players. Alison Johns from Woodhall Spa Golf Club is a PGA Professional and coach. Alison represented England juniors, ladies and Great Britain, played on the ladies European tour, and she has been a PGA professional for 25 years.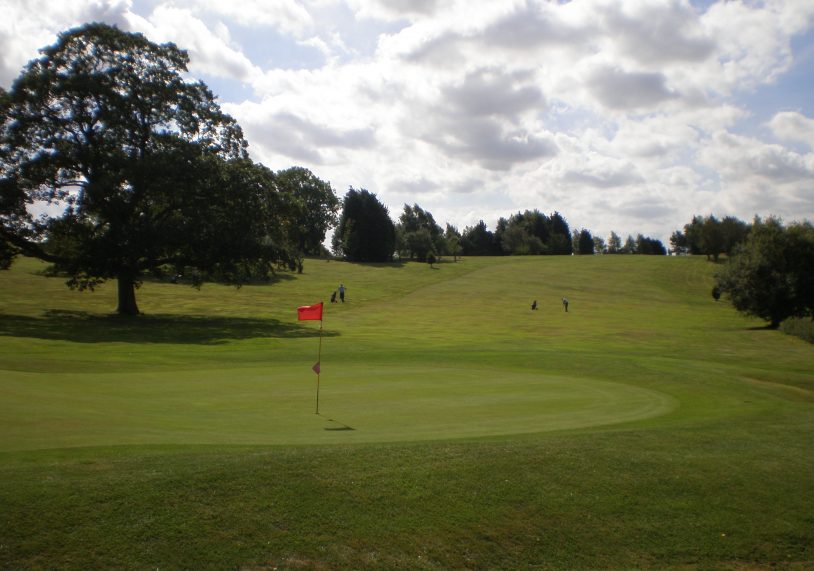 "I have been at Woodhall Spa, the national golf centre, for 10 years as a PGA teaching professional." "I represented team GB 2015 in the world transplant games held in Argentina, where I won a gold medal in the individual golf event and a bronze medal in the team event. I was also the Midland PGA Professional of the Year in 2015."
It's no secret that Alison knows almost everything there is to know about golf. She offers her advice whether you've just started playing, you're a big fan of golf and play regularly or you're looking at becoming a professional.
"The best way to start the sport is to visit your local club. Book a lesson with the golf professional and find out if the professional does group beginner lessons. These lessons are great because you can meet other people at the same standard as you and develop your skills with them."
"You can also visit a website called Get into Golf, where they will have details of local clubs to you, offering beginner group lessons. You do not need any golf clubs to start your lessons as the professional will provide these, so you can see if you like the game first, before you purchase equipment."
"Playing golf is great fun. It's good exercise and it's a chance to get out in the fresh air. On playing 18 holes you walk between three and four miles so you can burn up to 1000 calories. It's also a social game, where you can enjoy time with your friends and make new friends."
"Being a professional coach for so long, I've seen long term friendships made through golf. It can be as friendly or as competitive as you want it to be."
"Another brilliant feature to a game of golf is that different levels of players can compete against each other due to the handicap system. You can go on to represent your county and even country if you are good enough."
If you've been playing golf for a very long time and you're thinking about becoming a professional, there's one way of doing so. Aspiring PGA pros have to enrol as registered assistants and take a Foundation Degree in Professional Golf run in association with the University of Birmingham.
Neil Harvey is a PGA Advanced Coach at Woodhall Spa Golf Course. He became a professional in 1991, has an excellent track record of group coaching and his work encouraging juniors into the game is highly regarded. His coaching philosophy is focused around the belief that a full assessment of your game is essential before any program starts. He gave us his top tips on improving your game.
"A good short game exercise is benchmarking approach play, to help set goals for improvement," says Neil. "Pitch 20 balls from different positions, one-by-one, from the greenside up to 50 yards. Measure the average finishing distances from the targets. Calculate your percentage of single putts from that distance. Then do it again!"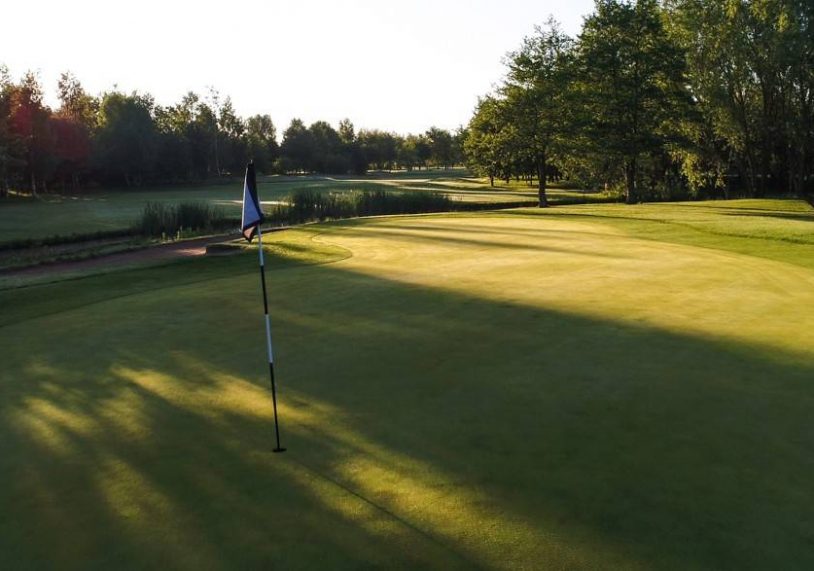 "Your eyes have a big effect on how you sequence your putting stroke. Try practicing short putts with a tee peg in the ground next to your ball. Keep looking at the tee and you will get used to not following the ball with your eye. This is great for holing short putts."
"On your chips and pitches, the club needs to approach the ball on a downward path. To generate backspin, keep the club travelling forward without the shaft angle changing. Keep the loft constant to allow the ball to roll back up the grooves on the clubface."
"Good tactics on the course can always save you shots. When you are standing on the tee, have a look at the widest part of the fairway. Pick the right club to go that distance, rather than just hitting as far as you can. The second shot will be greenside much more often – avoiding the dreaded double bogey!"
"Using a driver usually can fill many golfers with terror. The main thing to remember is that the golf swing is a throwing action. Tee up near the inside of your forward foot, look at the back of the ball, keep your grip soft and throw the club-head through the ball. It's like skimming a stone at the beach."
For more info contact Neil Harvey and Alison Johns, both PGA Advanced Coaches, on 01526 351837 or 07887 594313 or visit www.woodhallspagolf.com. >>