For ten points, name a female politician, from Lincolnshire, called Margaret. It's a certainty that you're thinking of Thatcher, but decades before the Iron Lady, was a supporter of suffrage. This month, another politician, Victoria Atkins – who represents Louth and Horncastle in the Commons – reflects on her legacy, celebrating 100 years of democracy, equality and opportunity…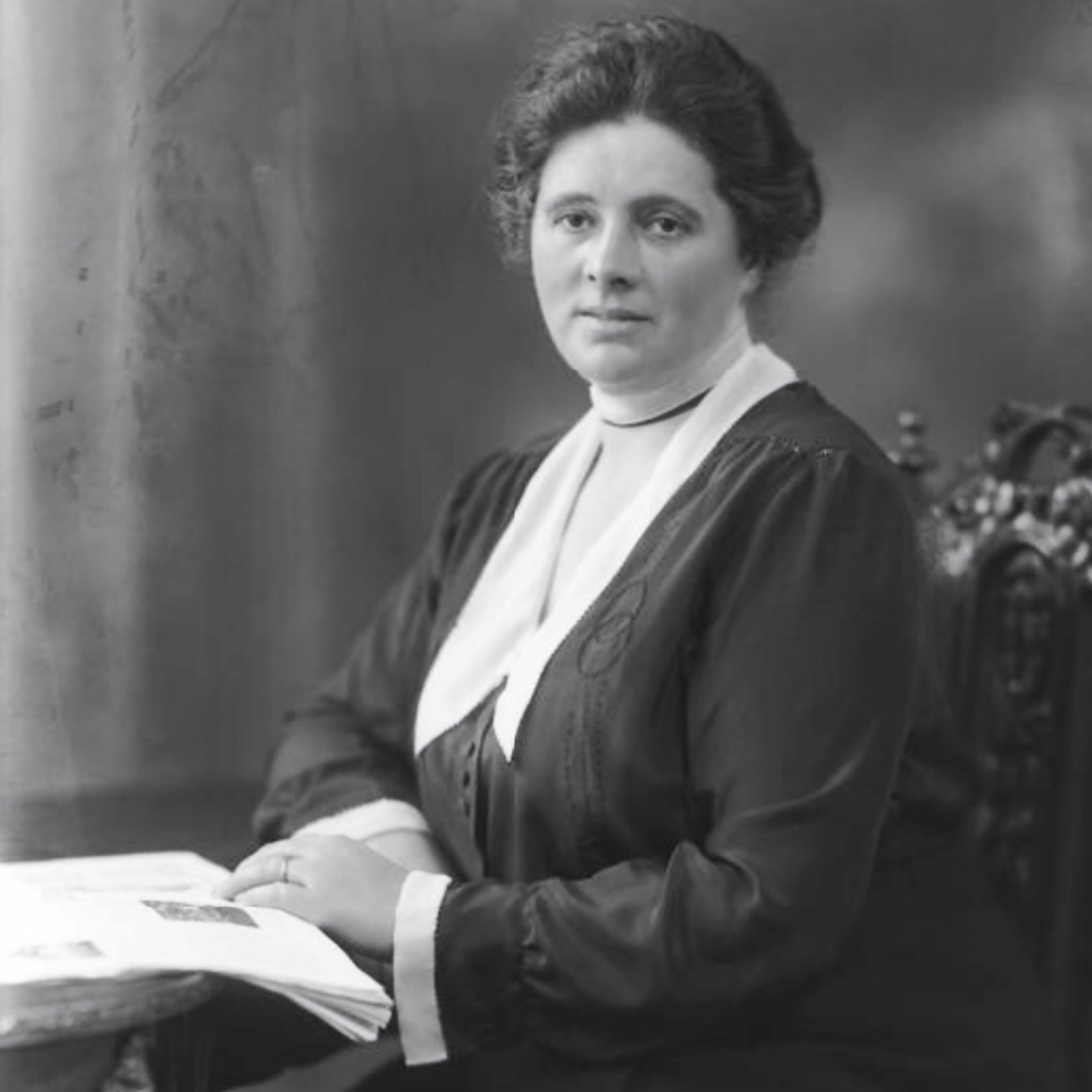 Were we to ask you to name a female politician from Lincolnshire, called Margaret, there's really only one name that would arise. But before the Iron Lady was Margaret Wintringham. Margaret was a leading politician in Louth 100 years prior to her contemporary, Victoria Atkins. So it's fitting that the latter is keen for visitors to explore the life and political legacy of Margaret and the suffrage movement more generally over a century on.
Margaret Wintringham's life is celebrated in an exhibition which runs until 25th century at St James' Church in Louth and celebrates the centenary of Margaret's election in 1921, whereupon she became the first ever British-born female MP to sit in parliament. There are quite a few caveats in that statement, so let's invite Margaret's biographers, Larry Isles and Robert Ingham to unpick that statement a little.
"The American-born Conservative Socialite the Viscountess Nancy Astor was the first woman to sit in the Commons, representing Plymouth Sutton, from 1919 and prior to that, Countess Markievicz was elected to the Dublin St Patrick's seat in 1918, but she didn't take her seat," say Larry & Robert. "The first UK-born woman MP, Margaret was the Liberal Party member for Louth from 1921 to 1924."
"She blazed a trail as the first radical woman MP in an era when the House of Commons truly was an all-male institution and scorn was often poured on the notion of there being a relevant and distinctive women's perspective on important political issues."
"Margaret Longbottom was born on 4th August 1879 in Oldfield, West Yorkshire, the daughter of David Longbottom of nearby Silsden. She was educated at Keighley Grammar School and trained as a teacher at Bedford College, gaining work in Grimsby. The school of which she became headmistress in Grimsby is now named after her."
"In Grimsby she met Thomas Wintringham, a timber inspector who had unsuccessfully sought to represent the town's the Liberal interest in a by-election in 1898. They both married in 1903 at Ilkley Congregational Church and settled down to enjoy married life in Louth."
"Margaret Wintringham soon became involved in a wide-range of many voluntary organisations, becoming a prominent member of the local community."
She founded a branch of the Women's Institute and was later involved with the organisation at a national level. She chaired the Women's War Agriculture Committee and was a member of the Lincolnshire Agriculture Committee, which promoted home-grown food at the expense of imports. Margaret was also President of Louth Women's Liberal Association, which she built into one of the biggest in the country, and she was involved with Louth Auxiliary Hospital."
"Thomas Wintringham was elected as Member for Louth at a by-election in June 1920 as an Asquithian Liberal. The seat had traditionally been Liberal, with a strong dissenting vote in its many villages and hamlets, but the result was still something of a surprise and was the only independent Liberal gain of the year. His wife's local prominence may have contributed to his success, not least because she had organised relief work following a severe flood in the district."
"It must have been rather intimidating for Wintringham to enter the House of Commons as one of only two women members. Some MPs, most notably the veteran Conservative Sir Frederick Banbury, were openly hostile, as was the Tory press, which often chose to report the activities of women Members in a flagrantly sexist manner."
"But the House of Commons quickly discovered that Wintringham was a new phenomenon: an energetic, radical woman. She made good use of parliamentary questions and brought new issues to the fore, such as women's pay and employment conditions."
However, Thomas's career was brief; he died of a heart attack in the House of Commons' Smoking Room on 8th August 1921, aged 54. Margaret Wintringham was chosen to contest the resulting by-election and the local Liberals were doubtless keen to benefit from the sympathy she might attract as well as her own public record. She was advised by the Liberal party leadership to keep quiet at hustings and to simply 'wear widow's weeds.'"
"The Tories fought hard to regain the seat, accusing the Liberals of calling the by-election in indecent haste, but Margaret Wintringham's easy manner on the doorstep and, crucially, the support she received from women's suffrage societies across the UK ensured she won by 791 votes."
"It was a particularly impressive victory and generated much interest in the press, both at home and overseas, The Times was particularly horrified that a Liberal woman should have defeated a Tory knight; women's groups were naturally delighted that a further blow had been struck for their cause and that, unlike Lady Astor, Wintringham was one of their own," say Larry & Robert.
100 years on, Margaret's contemporary Victoria Atkins is inviting the public to view an exhibition of her legacy in the town, at the very same church in which she married. "I am delighted to announce that I will be holding an exhibition this September to mark the 100th anniversary of the election of Margaret Wintringham, the first ever British-born female MP who represented Louth," she says.
"As a staunch advocate of women's suffrage and known as the 'silent candidate' during her election campaign, this exciting exhibition will take you through the remarkable life and work of Mrs Wintringham. Visitors will also have the chance to meet and take photos with Parliament's life-size suffragette statue named Hope, who is made entirely out of Lego."
Find Out More: Democracy, Equality & Opportunity: Honouring the Legacy of Margaret Wintringham runs until Saturday 25th September, between 10am-4pm at St James' Church in Louth. Admission is free and booking is not required. For more information see www.victoriaatkins.org.uk.