This month we're exploring the lives of some of Lincolnshire's most well-known residents, from those in the media to politicians and scientists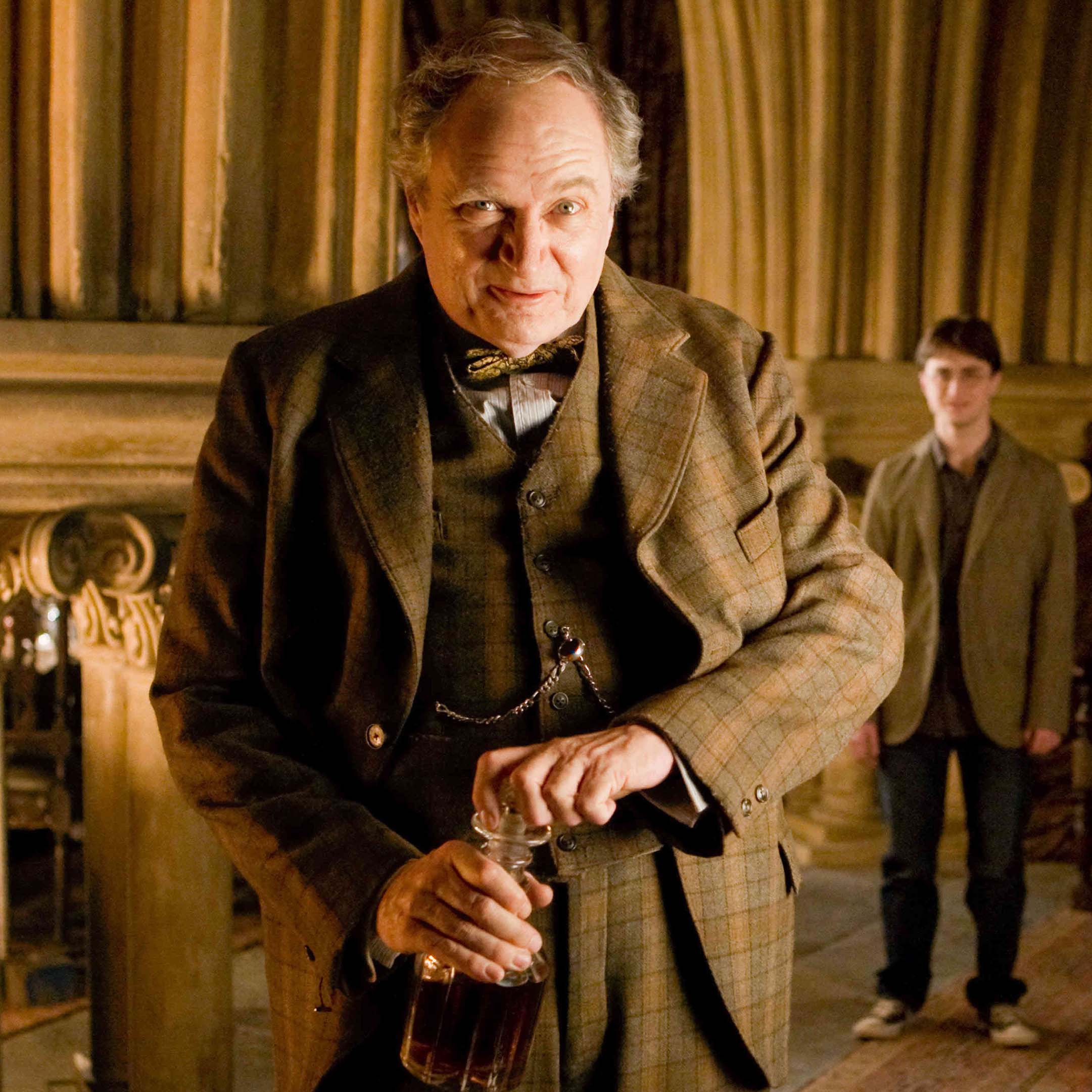 Lincolnshire Actors
Famous Faces on Stage & Screen…
"I suppose you think you're funny?" well you're not alone. Among Lincolnshire's comic actors are Patricia Hodge OBE, who was born in Cleethorpes and latterly starred as Miranda's frequently embarrassed mum in the comedy starring Miranda Hart. Patricia starred as Penny in the series from 2009-2015 and then Downton Abbey as Mrs Miranda Pelham. She also appeared in the reboot of All Creatures Great and Small, and in various whodunnits including Poirot and Morse. Earlier in 2023 she also served as a narrator of For The Love of Paul O'Grady, paying tribute to her friend.
Born in Gainsborough, Peter Martin appeared in the series The Royle Family as the husband of the family's next door neighbour Mary. Peter was on screen with another famous face from Lincolnshire, Sheridan Smith OBE, whose TV credits also include Benidorm, Gavin & Stacey and the biopic of Cilla Black.
Aside from her comic talent, Sheridan has an amazing voice and has starred in West End musicals from Little Shop of Horrors to Legally Blonde and Joseph & the Amazing Technicolour Dreamcoat. Sheridan released her eponymous debut album in 2017 and a second one, Northern Soul, in 2018. Now a mum of one, she's appearing in York as narrator in the production Shirley Valentine and in 2021 Sheridan also presented the competitive dog grooming programme Pooch Perfect… alongside her own dog!
Sheridan is from Scunthorpe, as was another Royle Family actress, Liz Smith MBE, who played Nana in the series and also appeared as Leticia in The Vicar of Dibley. Just down the road from the town, Joan Plowright DBE from Brigg is remembered not just as the wife of Laurence Oliver, but as the namesake of Scunthorpe's Plowright Theatre. Her acting credits date from 1951, and she has been the recipient of a Tony, and a couple of Golden Globes.
Lincoln is also home to the 'Allo 'Allo actress who now plays the estranged wife of Brian Conley's character in EastEnders, Vicky Michelle. She was tempted into the jungle for 2014's I'm A Celebrity, and is still friends with a fellow former resident of Nouvion – the French town in the series – who also moved to Lincoln, Sue Hodge.
Remaining in Lincoln, you'll recognise the face, as well as the unmistakable voice of Colin McFarlane, who has starred in films like The Dark Knight from the Batman franchise, in TV's EastEnders, as the voice of The Cube, in Dr Who and as the booming Mr Lion in the Peppa Pig cartoons.
Veteran actor and Bafta winner John Hurt CBE also lived in Lincolnshire before winning a scholarship to Rada. As well as acting alongside Laurence Oliver (in King Lear), plus Anthony Hopkins, Anne Bancroft and John Gielgud (in The Elephant Man) he appeared as a Naked Civil Servant, plus a disenchanted Winston in the 1984 adaptation of… er, Orwell's 1984. John Hurt was also the poor soul who suffered space's worst upset stomach on board the Nostromo in 1979's Alien.
It was the first time audiences has seen Giger's terrifying-looking aliens bursting out of their poor victim's chests. To capture a genuine look of horror, Director Ridley Scott 'forgot' to tell the rest of the cast what was about to happen in the scene; they were simply directed to sit around the table and ad lib dialogue, as if dining together.
Suddenly, Hurt began convulsing so the other actors' look of concern is genuine… and their reactions when the infant alien escapes its host was one of genuine surprise!
Finally, Lincolnshire is home to the warm, affable and occasionally slightly truculent characters that Jim Broadbent plays. His TV credits include Only Fools & Horses as police officer DCI Slater, and Blackadder. Jim has also appeared in films from the Harry Potter franchise to Bridget Jones's Diary, to Hot Fuzz, Moulin Rouge, The Young Victoria and the Game of Thones franchise.
This is England: In 2006, Grimsby's Thomas Turgoose made his TV debut as troubled youngster Sean Fields who befriends some older youths. This is England was a cult TV hit with follow-up series set in 1986, 1988 and 1990.
Writers & Comics
From crime to comedy…
Somersby was the birthplace of Queen Victoria's poet laureate Alfred, Lord Tennyson, author of the poems Charge of the Light Brigade, Idylls of the King and Ulysses. His Poem In Memoriam A.H.H was a tribute to his close friend Arthur Hallam and was a source of great comfort to Queen when Prince Albert died in 1861 and the two were living on the Isle of Wight.
Another Lincolnshire author, this time from Scothern, is Tracy Borman. Author of both fiction and non-fiction books about the Tudor dynasty. Tracy became Chancellor of Bishop Grosseteste University in July 2022.
Stamford's Rae Earl's teenage diaries were turned into a screenplay for the E4 comedy drama My Mad Fat Diary from 2013 to 2015, and the author followed up her recognition with two further novels and two self-help non-fiction volumes in 2017 and 2019.
And speaking of adaptations – and authors from Stamford – Colin Dexter's character Morse appeared in 13 full-length novels and 11 short stories from 1975 until 1999. From 1987 to 2000 his eponymous Endeavour Morse was brought to life on screen by John Thaw before the franchise enjoyed a prequel spin-off in the form of Endeavour and one starring his long-suffering colleague Lewis.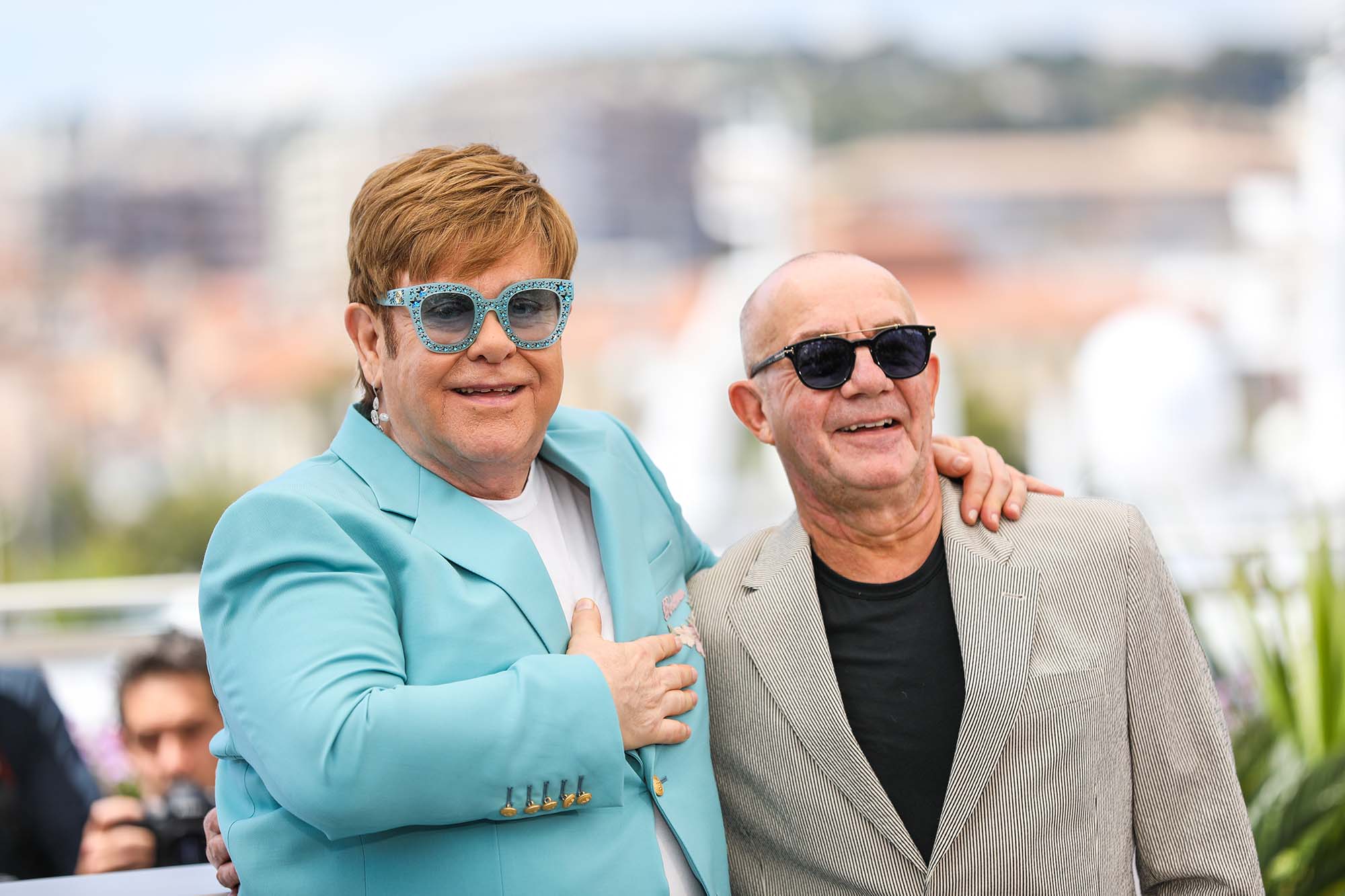 Lincolnshire Songwriters
From The Invisible Man to a songwriter for The Rocketman…
Ask anyone to name a famous Lincolnshire songwriter and the inevitable name they'll shout out is Bernie Taupin… but what about Rod Temperton, 'the Invisible Man?'
Rod Temperton was born in Cleethorpes and attended Market Rasen's De Aston School, expressing an interest in music – and specifically drumming – before swapping drumsticks for a filleting knife and working for Ross Frozen Foods.
Becoming a keyboard player and eventually answering an advert in Melody Maker by Johnnie Wilder Jr for a keyboardist, Temperton was one of the founder members of Wilder's pop, disco and funk band Heatwave in 1975. He penned their famous disco anthem, Boogie Nights. Rod quit the band in the late 1970s but would continue to work with them as their songwriter.
Temperton also wrote songs for George Benson (writing and composing Give Me The Night), Herbie Hancock and Quincy Jones. The latter produced three of Michael Jackson's most successful albums, Off The Wall, Thriller and Bad. Rod Temperton wrote Thriller and Rock With You, the former going platinum 33 times and eventually sold 70,000,000 copies, making it the best selling album of all times.
Rock With You, incidentally, was originally written for Heatwave, but the band rejected it, and so Rod kept it 'up his sleeve' and allowed Michael Jackson to record it instead… to their eternal regret, one imagines!
Rod Temperton died in 2016 after battling cancer and his story is told in Jed Pittman's 2017 biography, The Invisible Man.
Meanwhile, Bernie Taupin was born in Anwick near Sleaford in 1950. His mother was a Cambridge-educated classicist and his father was a stockman with French origins. From quite a pastoral background Bernie had aspirations to become a journalist and joined the Lincolnshire Standard Group as a print room trainee. Answering an advertisement in the New Musical Express for a songwriter with Liberty Records, Taupin passed an envelope of his poetry to Ray Williams who in turn gave it to Reg 'Elton John' Dwight.
A collaboration began in 1967 which saw the two collaborating on no fewer than 30 albums, with Taupin writing the lyrics to Rocket Man, Candle in the Wind, Your Song and Saturday Night's Alright for Fighting (recorded May 1973) which urban rumour states was inspired by a somewhat eventful night out at the Gliderdrome in the town of Boston… where Elton had performed on Saturday 24th February 1973!
Lincolnshire Sports Personalities: 
Holbeach-born Geoff Capes, was twice named the World's Strongest Man in 1983 and 1985, and now lives near Grantham in the village of Stoke Rochford.
Just down the road from Holbeach at Deeping St James, you'll also find Martin 'Wolfie' Adams, a three-time BDO World Champion and three-time World Masters champion.
Scunthorpe's Tony Jacklin CBE was the most successful player of his generation, winning two major championships, the 1969 Open Championship and the 1970 US Open. He also competed in the 11th series of BBC1's Strictly Come Dancing in 2013.
In 1951, Scartho's Brenda Fisher broke the women's world record for swimming the English Channel becoming a celebrity and she was given the British Sportswoman of the Year Award.
Wrangle's Melanie Marshall, meanwhile, was ranked number one in the world after breaking the British 200m freestyle record and went on to appear in the 2004 (Athens) and 2008 (Beijing) Olympics.
Lincolnshire is also home to Olympic gold-winning hockey player Crista Cullen MBE from Boston, and Sophie Wells OBE of Lincoln, who won three medals at the 2012 Summer Paralympics, two golds and a silver at the 2016 Rio Paralympics, and team gold & individual silver at the 2020 Tokyo Paralympics.
Born in 1905, David Cecil, 6th Marquess of Exeter excelled at Eton and Magdalene College not just academically, but as an athlete who made his debut in the Paris Olympics in 1924, competing at the 1928 Olympics in Amsterdam and 1932 Summer Olympics in Los Angeles. He later became part of the International Olympic Committee and helped to organise the 1948 London Olympics. The Nigel Havers character Lord Andrew Lindsey in the 1981 film Chariots of Fire is based on Lord Burghley and his performance in the Trinity College court run scene… with a little artistic license taken. The sixth Marquess of Exeter's other legacy, bringing The Burghley Horse Trials – still a world class eventing fixture – to the estate from Harewood House in 1961.
Music
Vocal, local and famous…
There's Plenty of emerging talent in the music industry from Lincolnshire, championed by BBC Radio Lincolnshire's Introducing campaign which launched in 2007 and aims to support emerging UK artists.
Tetney-born Ella Henderson reached the final of 2012's X-Factor series and has since released two albums and been nominated for two Brit Awards and an Ivor Novello.
Grantham's Holly Humberstone has also released 19 singles and her studio album Paint My Bedroom Black is due to launch this month. It's a follow-up to her compilation album Can You Afford To Lose Me, from October last year.
Born in Stamford, Nicola Roberts was inducted into the pop band Girls Aloud following her appearance on 2002's Popstars: The Rivals. Nicola remained with the group until it disbanded in 2009. The singer was also revealed as the winner of TV's The Masked Singer in 2020 as Queen Bee, and she has been a keen activist campaigning to raise awareness of the dangers of tanning beds and as an anti-bullying campaigner.
And finally, in 1987 Swing Out Sister released their debut album It's Better to Travel including the anthem Breakout. Lead vocalist Corinne Drewery comes from Louth and is still active in the music industry.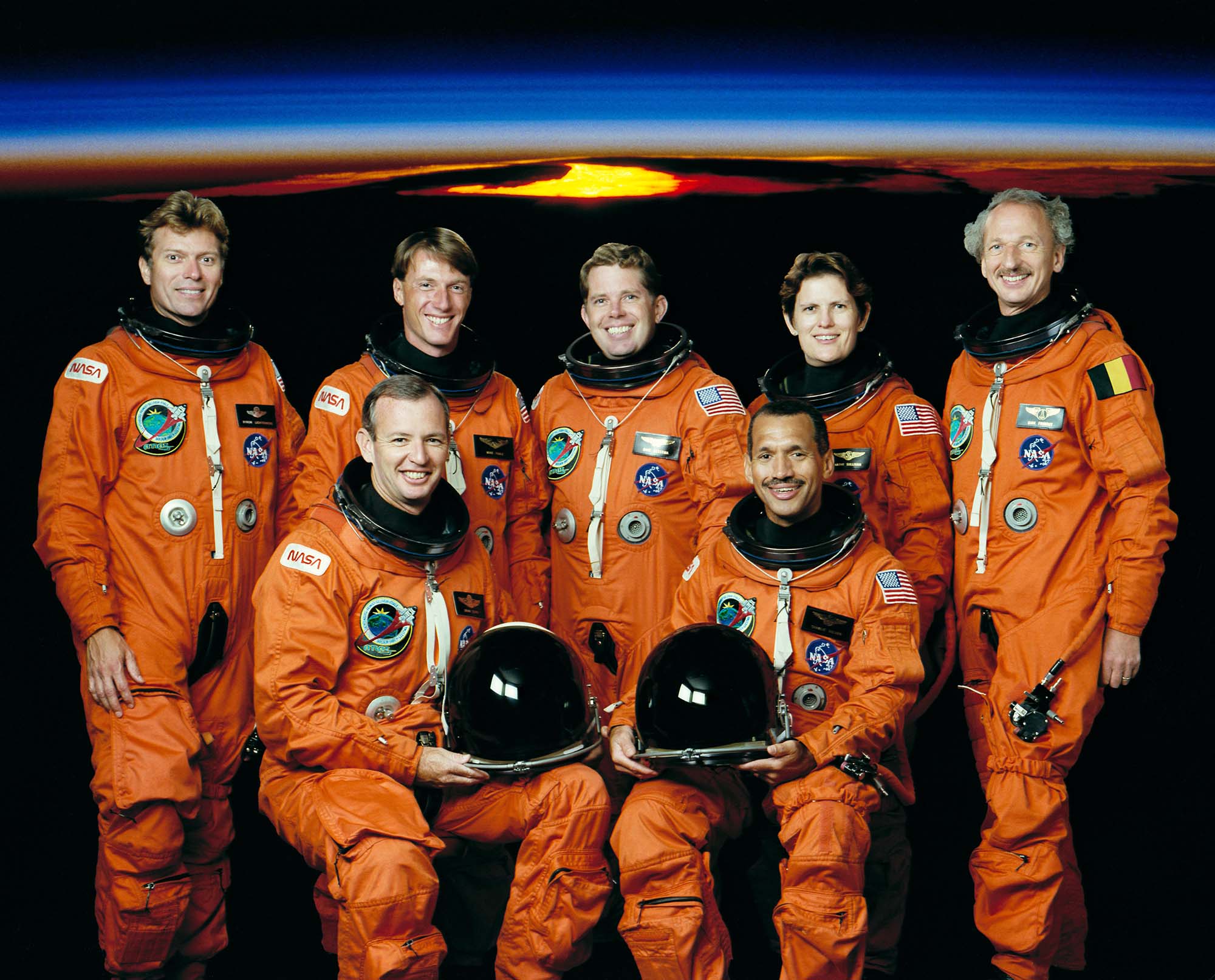 Science & Technology
Inventions and discoveries…
Sometimes it's good to not allow facts to get in the way of a good story. For instance, that anecdote from your childhood that Sir Isaac Newton discovered gravity when an apple fell on his head? A complete myth, I'm afraid.
Still, the discovery was really important and Newton's laws of motion remain relevant in engineering and science today, as does his work in optics, not to mention that Newton's scientific viewpoint also informed Einstein's theory of relativity 300 years later.
Born in 1643 at Woolsthorpe-by-Colsterworth, Sir Isaac Newton's education at Cambridge was interrupted by the Great Plague of 1665 when the university was forced to temporarily closed. It was during this time he returned home and is thought to have been sitting near or observing the apple tree in his garden which helped to refine his existing theories pertaining to gravity.
A true polymath, Newton was a mathematician, physicist, astronomer, alchemist, theologian, and author… a really versatile thinker indeed. Back in 1847 George Boole, having already established Lincoln's Free School, and participated in the new Lincoln Mechanics' Institute began working on what would come to be known as Boolean logic or algebra.
A binary condition of true/false statements, his operators could also be represented by a simple zero or one, and they were, by computers, some years later. Boole managed to pre-empt computer programming by a hundred years or so, and thus his work still remains a fundamental element within today's computer programming languages.
Shortly after the formation of the Royal Air Force in 1918, Sir Frank Whittle was one of RAF Lord Trenchard's most successful 'brats' – early intakes of the service.  He devised the turbofan 'jet' engine as a concept in 1929, patenting it a year later. Unable to afford the £5 renewal fee in 1935, his patent lapsed but a year later, Power Jets Ltd was formed with Falk  & Partners, the Air Ministry, Whittle and two engineering firms, Williams and Tinling.
Whittle, Williams and Tinling retained a 49% share of the company and Whittle was still a full-time RAF officer, with the title Honorary Chief Engineer and Technical Consultant,  and special dispensation to work outside his normal duties.
Whittle later assisted Rolls Royce's engineering department and post-war he was awarded an ex-gratia award of £100,000 and made an OBE in recognition of his work.
Whittle's fastest engine design was capable of propelling an aircraft to 500mph. That's fast… but not 17,500mph fast and in fact it would take Louth's Michael Foale CBE until 1992 to reach that speed, aboard the Space Shuttle's STS-45 mission. After achieving a doctorate in astrophysics from Cambridge, Michael Foale moved to Houston to join the US Space Programme, solving navigation problems for McDonnell Douglas.
He flew on five further missions from 1993-1999, and served as Commander of the International Space Station's Expedition 8 mission. He left the space agency in 2013 to pursue a career developing electric aircraft and advance green aviation technology.
Finally… Professor Sir Jonathan Van-Tam, who was born in Boston and worked in hospital-based clinical medicine before joining the University of Nottingham. He served with the Public Health Laboratory, Health Protection Agency and eventually SAGE, where his work also included delivering some very accessible health advice to the public during the pandemic. Prof Van Tam has been chair of the UK government's New and Emerging Respiratory Virus Threats Advisory Group (NERVTAG), and he was also knighted in the 2022 New Years Honours list.
Politics
From a greengrocer in Grantham to politics in Parliament…
Few Politicians are ever likely to divide opinion in the future as Margaret Thatcher did from her time as Britain's first female Prime Minister from 1975 to 1990. Even after her death in 2013 a sense of controversy remained with her statue being vandalised following its installation in May 2022. Whatever your view on her politics, though, Britain has never seen such a formidable Prime Minister since, and it probably never will. Undoubtedly the self-styled Iron Lady advanced the cause of women in politics forever.
Speaking of advancing the cause of women, another Grantham resident did the same, with Edith Smith becoming the first warranted police officer in the UK in August 1915.
A final couple of side notes; radical socialist Thomas Paine lived and worked in Alford and Grantham prior to writing The Rights of Man in 1791. Former wife of Prime Minister David Cameron, Samantha Cameron and her sister, both grew up on the 300-acre Normanby Hall estate near Scunthorpe. Samantha's sister Emily Sheffield also served as the Editor of London's Evening Standard newspaper in 2020 and 2021.
Religion
Methodists & The Mayflower…
Born in Epworth in 1703, preacher John Wesley was the co-founder of Wesleyan theology, which now has over 20,000,000 followers worldwide. During his life John Wesley is thought to have delivered 40,000 sermons and his former home, The Old Rectory, is still open to visitors to this day.
A hundred years before that, in 1607, a group of puritan separatists met at Scotia Creek near Fishtoft, Boston and sought to escape Britain for religious freedom only to be betrayed and imprisoned in the town's Guildhall. A year later another attempt by The Pilgrim Fathers proved successful and the group lived in Holland before returning to England and sailing to America to become the Founding Fathers on the Mayflower in 1620. Among them was John Cotton, former minister at Boston's St Botolph's Church and puritan preacher in the Massachusetts Bay Colony.
Finally, Chad Varah CBE was the British Anglican priest born in Barton on Humber in 1911. In 1953 Varah founded The Samaritans, a service which now receives 5m calls each year from those seeking help during times of emotional distress.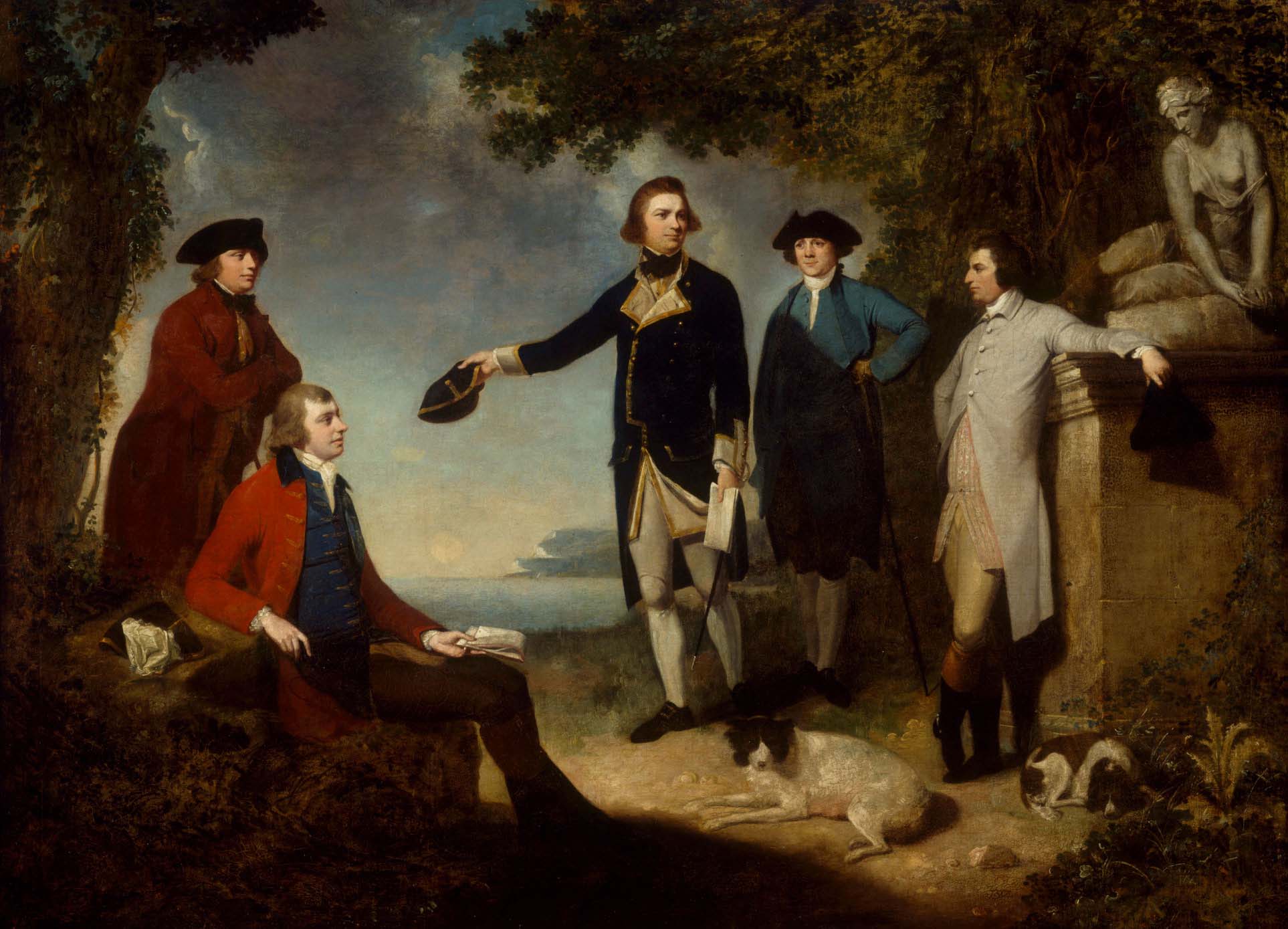 Captain Smith, Joseph Banks & Matthew Flinders
Long perilous journeys undertaken by some of Lincolnshire's most famous explorers and cartographers…
The exact date of birth of explorer John Smith in unknown, although records show that he was baptised in Willoughby, near Alford, on 6th January 1580. John Smith was educated at King Edward VI Grammar School in Louth and served in various naval campaigns from the age of 16 before seeking employment with the Virginia Company of London who, on behalf of King James, sought to colonise Virginia for profit. Charged with mutiny on the way, Smith was saved from the gallows by sealed orders from the company opened at Cape Henry designating Smith as the leader of the new colony, enabling him to meet Pocahontas. Although historians now reject the idea there was a romance between them, it was certainly a good trading alliance.
Another of Lincolnshire's famous sons was Sir Joseph Banks, the naturalist, botanist, and patron of the natural sciences who travelled with Captain James Cook in 1768 to New Zealand and Australia, returning to Britain with over 30,000 specimens and founding the Royal Botanic Gardens at Kew.
And finally, between 1791 and 1803, Captain Matthew Flinders, the navigator and cartographer from Donington, embarked on several voyages including a circumnavigation of New Holland, renaming the country Australia. Earlier this year, explorer's remains were discovered by archaeologists working on the HS2 project. The Matthew Flinders Bring Him Home group will rebury Flinders in July 2024 at St Mary and the Holy Rood Church in Donington.