Dean Eades is the Lincolnshire wildlife photographer who has known since 2011 that there's only one thing better than taking the perfect picture; teaching others to do the same. For eight years now he's been offering one-to-one tuition for photographers of all skill levels – novice to expert – who want to hone their techniques and discover new places to shoot…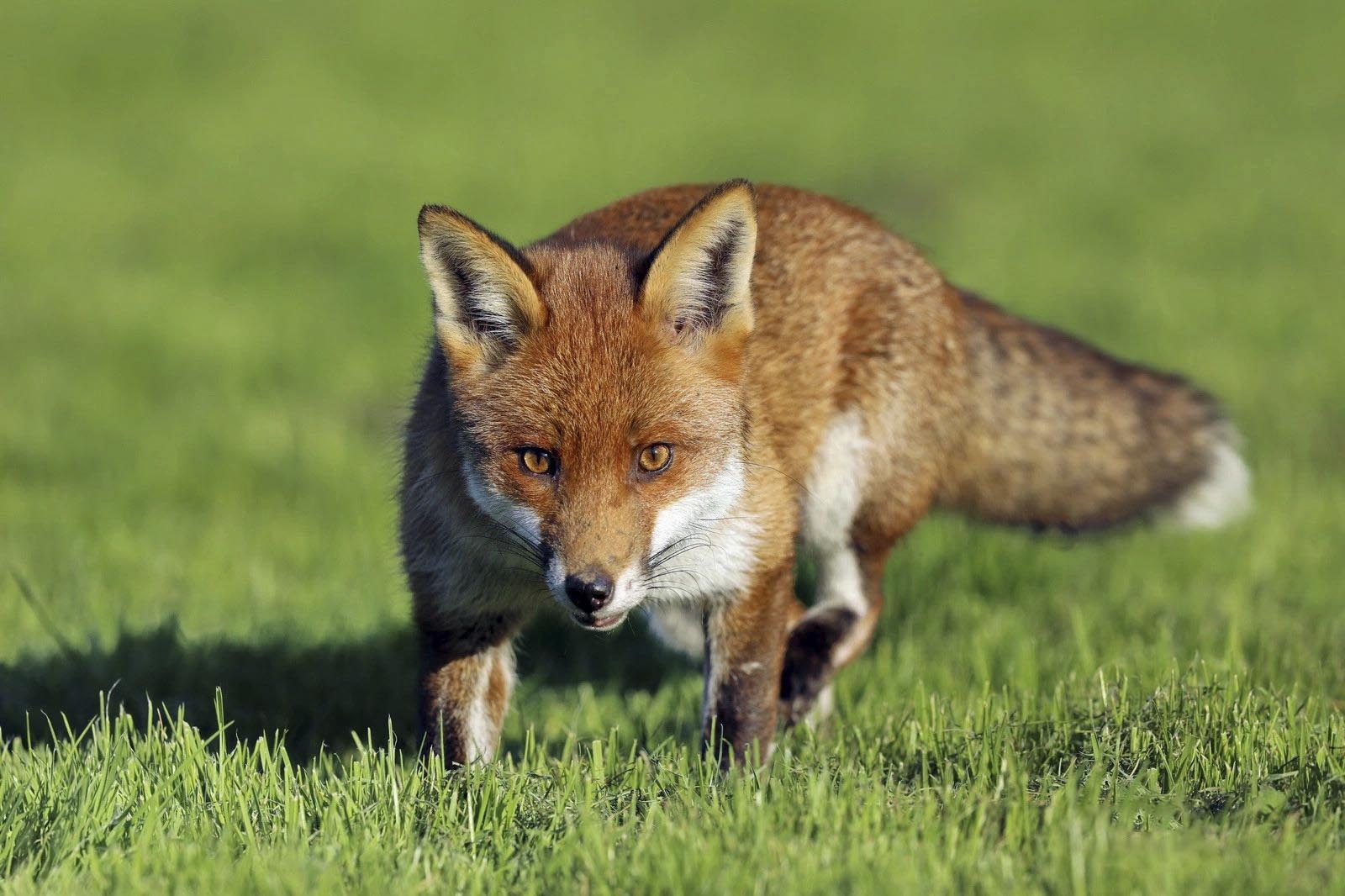 Stay very still. Stay very quiet. Be patient. Reframe left a bit, and give the very slightest twist to the focusing ring on your lens to ensure those eyes are super sharp. Then, hold your breath, hold down the shutter button and hold the camera steady. In a single second, with a decent camera, you'll capture 10 frames, ten frozen moments in the life of the bird, animal or insect you have in your viewfinder.
It's a form of magic that has never lost its appeal decades on for Dean Eades, the Lincoln-based wildlife photographer, and there's only one thing that appeals more to Dean than taking incredible shots of wildlife; teaching others to do the same.
It's a bit of a paradox that these days; we have quite remarkable camera technology even in the mobile phones we carry around in our pocket. With that ubiquity comes the our ability to take more photographs than ever, and we do. It's estimated that we took 1.2 trillion photos last year – that's 1.2 trillion – but most of those were taken on smartphones, and though we're sold the marketing line that 'megapixels makes memories,' the fact is, irrespective of how many megapixels your camera has, if the rest of the hardware (the speed and low light performance of the sensor and the lens) isn't up to the job, you'll still end up with, on the whole, more mediocre photos.
So, if you're keen to take some incredible photographs, proper cameras are the only devices that cut the mustard. Which brings a budding photographer up against their next problem.
Modern camera are sophisticated. Hugely sophisticated. Clever, ostensibly intelligent, capable of functioning as video cameras as well as a photographic camera. But with that sophistication comes a dearth of features that makes their operation incredibly difficult to master.
What's more, modern cameras, trying to help out their owners with automatic or intelligent functions, detracts from the need to have a fundamental understanding of the basics of photography; exposure, depth of field, focus, colour.
It means that, when the user wants to begin taking more nuanced control of their photography, it's often tricky to work out what settings to change or techniques to employ, especially in that split second when the operation of your camera should be instant, as is often the case in wildlife photography when a split second of hesitation or delay means you could miss that once in a lifetime shot.
"There's some fantastic equipment out there now," says Dean. "But also some 'not so fabulous' equipment. I believe in investing in quality where necessary, but the price tag of something is not a guarantee that it's the best."
"I shoot on a Canon and some of their lenses are quite expensive, whereas a brand like Sigma, once seen as a budget option, actually produces some fantastic optics at a much better value price point. It's the same with cameras."
"One of the shots I'm most proud of from my career is a Capercaillie taken on a very modest camera, pre-digital photography. My father, David, was a keen wildlife photographer, as was my brother Wayne, who gifted me my first camera. I think I was about seven years old when I took my first shot of the bird, and I've taken lots since to see how I've progressed, but I'm still proud of that first photo, taken with a very ordinary 50mm lens using a low-tech film camera."
"Technology has moved on, and it's nice to have new features but the best equipment isn't a guarantee of success. It's often better to have more modest equipment that you really understand and know how to use, rather than equipment that's all-singing and all-dancing but confusing and fiddly when you're in the field."
"One immovable fact, though, is that if you need to be out in the field if you're going to see anything. I went full time  with my photography about 10 years ago and I was really prolific, posting to photo-streaming sites like Flickr every day."
"I was worth it, as it got me noticed, and London Camera Exchange, still one of the UK's best camera and camera equipment retailers, started inviting me to their shows to discuss how to get the best from equipment."
"I was also approached by Nikon to be their brand ambassador, but I was very familiar with Canon, and so very grateful that they subsequently approached me instead."
"Because I was posting new images all the time my work was also noticed and picked up by National Geographic, the BBC, publishers of bird guides and so on."
"You don't need to be quite so prolific if you're not aiming to go professional but the point still stands that you can have all the gear, but if you don't get out and about, you're not going to see anything to take pictures of. And happily, that's where living in Lincolnshire is ideal."
"I travel to Norfolk and to places like Speyside and the Hebrides, but there's an enormous variety of wildlife right here in Lincolnshire, some of it quite rare. The Lincolnshire Wildlife Trust looks after 100 reserves and the coast is really impressive in its biodiversity."
"I enjoy shooting at Frampton Marsh, Toft Newton Reservoir, Covenham Reservoir near Louth, and Far Ings near Barton. That's helpful, too because two or three years into my career I also began offering tuition. And though I tutor photographers from all over the UK who want to improve their wildlife images, those who are based in Lincolnshire enjoy the most convenient access to my one-to-one courses."
I like to tutor 'little and often,' sharing a few of the technicalities, but without overwhelming someone. Time-wise it's possible to give someone a 'crash course' on their camera but the amount of settings and the wealth of information you're imparting isn't ideal. Giving someone a technique or setting to familiarise themselves with, then ensuring they come back for a little more, and a little more, and a little more is the best way to gradually build up their skills."
"Because I'm local and because I offer tuition the way I do, I can be more cost effective, breaking down tuition into several smaller chunks and ensure advice is ongoing, and by doing that I can make sure that more of my guidance sticks."
"Once you're happy with the way your skills are building, there are plenty of semi-local places to shoot, from Bempton Cliffs north of the Humber, or Norfolk, which is a really spectacular county."
"There's a fair bit of bad tuition out there, most of it online. The benefit of working with someone in the field is great, but there's another element to that too. Wildlife varies enormously from county to county, and trying to remember a YouTube video on a technique you watched a few weeks ago isn't the same as having a photography tutor next to you who is also familiar with that area or the species you're trying to capture."
"Among the advice I try to offer is that it's best to be prolific with your photography, because experience is also a great teacher. The days of changing your film roll every 24 or 36 frames is unthinkable now. Today you can take hundreds or thousands of frames; and you should."
"I've spoken to some people who have taken a couple of hundred shots and felt dismayed that they've not ended up with anything impressive. I can take upwards of 3,000 shots each day, even if most of them never see the light of day. Nobody cares about the ratio of wasted shots to brilliant images; it's just important to make sure you get those one or two amazing shots when the opportunity arises. Another tip that Dean imparts is not to not to crop in too closely."
"All modern cameras have a sufficient number of megapixels to give you a bit of headroom when cropping. What you can't do is pull back your in-camera crop once the image has been taken.
"I teach people to leave a bit of room around the subject not just for this reason but to help with depth of field; the amount of the image, fore and aft of the focus point, that's sharp. Sometimes there might only be a three inch 'window' of focus so it's essential that your focus is as accurate as possible. Reducing the tightness of your crop can help this, giving you sharper shots, more accurate focus and greater flexibility on your crop, in post-production. A shorter focal length will also help to alleviate camera shake, the number one cause of blurry shots."
"It's a misnomer that you need a mega-expensive lens on your camera. A 70mm-200mm or 70mm-300mm lens is ideal and there are a number of price points. Mastering that lens, then building up to more expensive 'glass' is a better way to develop your photography."
"I work with a Sigma, with a focal length of 150mm-600mm which is a beautiful lens, but again, to achieve images you're happy with it's important to master the gear you have before adding to your equipment, and ensure that you can take control of your photography rather than relying on equipment to make decisions or ensure quality."
"Focusing zones are a typical example of the way you need to master your camera and lens. A top of the range camera might have 190 focus points, but if the one it chooses isn't on the animal's eye, sometimes your 'clever' camera can give you a bird's chest or wing in focus, not its eye."
"It's vital that your subject has character, and that you gain an insight into its behaviour. Ensuring you make eye contact with it is one of the best ways to ensure that. It's like human interaction; if you're talking to someone and they won't make eye-contact, you're less connected to them. More modest cameras – or at least knowing how to take charge of your focus system – will help to connect more easily with your subject."
"I've other classes and techniques, too to help people master other photographic techniques, and one of those is close-up or macro photography. I've a number of really good tips to help with that but it's a nuanced way to take pictures, with lots of 'tricks of the trade.' That's where one-to-one photography tuition comes in."
"Some who are a bit more advanced in their knowledge of photography want to explore specialised techniques like using flash to freeze action. I've taken photos of otters or birds like the grey heron with off-camera flashes to left and right, and one at the rear to backlight the bird and separate it from its background."
"Conditions like that are when you can utilise the advances that technology has given us, but many of the techniques and much of the information I have goes right back to film photography techniques – the real fundamentals – the understanding of which there's no substitute for; not even technology."
"I usually take four or five people to the Hebrides or Speyside a few times a year, and we've a few wonderful cottages we know of which, for less than £700 a week, provides a holiday, good photographic tuition and the ability to take amazing images for the rest of your life."
"To say I enjoy my work is an understatement and decades into my career I still get a thrill from taking an amazing shot, but to pass on the skills and enthusiasm to others is wonderful, I'm so happy to be able to work with people as they develop their skills, whether they're looking to improve on one or two aspects of their photography, or really really invest time and effort in taking amazing shots."
Dean's Wildlife Photography Courses
One-to-one tuition to take your photography to the next level…
Are you interested in learning some of the skills needed to become a wildlife photographer? Dean offers one-to-one wildlife photography workshops to help you capture the perfect shot. Dean's work has appeared on the BBC and ITV. He has also worked for Canon, London Camera Exchange and Beeswax Dyson Farming. Dean has also been published in books and many magazines; National Geographic,  BBC Wildlife Magazine, Canon EOS and is a Bird Guides Photo of year winner. He is also one of the administrators for the Lincolnshire Bird Club Forum, and a warden for the Lincolnshire Wildlife Trust.
His one-to-one workshops are suitable for all levels, from complete beginners starting out to experienced photographers looking to learn advanced techniques or fine-tune skills. Participants will be asked to provide a brief list of what they're looking to learn, so you can gain the maximum benefit from your day. Examples of some of the topics covered include macro and extreme close-up photography; exposure aperture; shutter and ISO plus manual modes.
Dean also offers guided tours around the Scottish Highlands, Lincolnshire, Norfolk and the Yorkshire Coast. Tours include transport around the UK, and Dean's expert advice and shooting tips to capture the perfect shot.
Dean Eades is a wildlife photographer based near Lincoln who one-to-one tuition for those with any level of photographic skill. Call 07778 632764 or see www.birdmad.com.