Based just north of Lincoln, Bransby Horses is one of the UK's largest equine welfare charities and is currently looking after over 800 horses, ponies, donkeys and mules. Every single person in Lincolnshire ought to know about the valuable work the charity does, and the challenges it faces, too…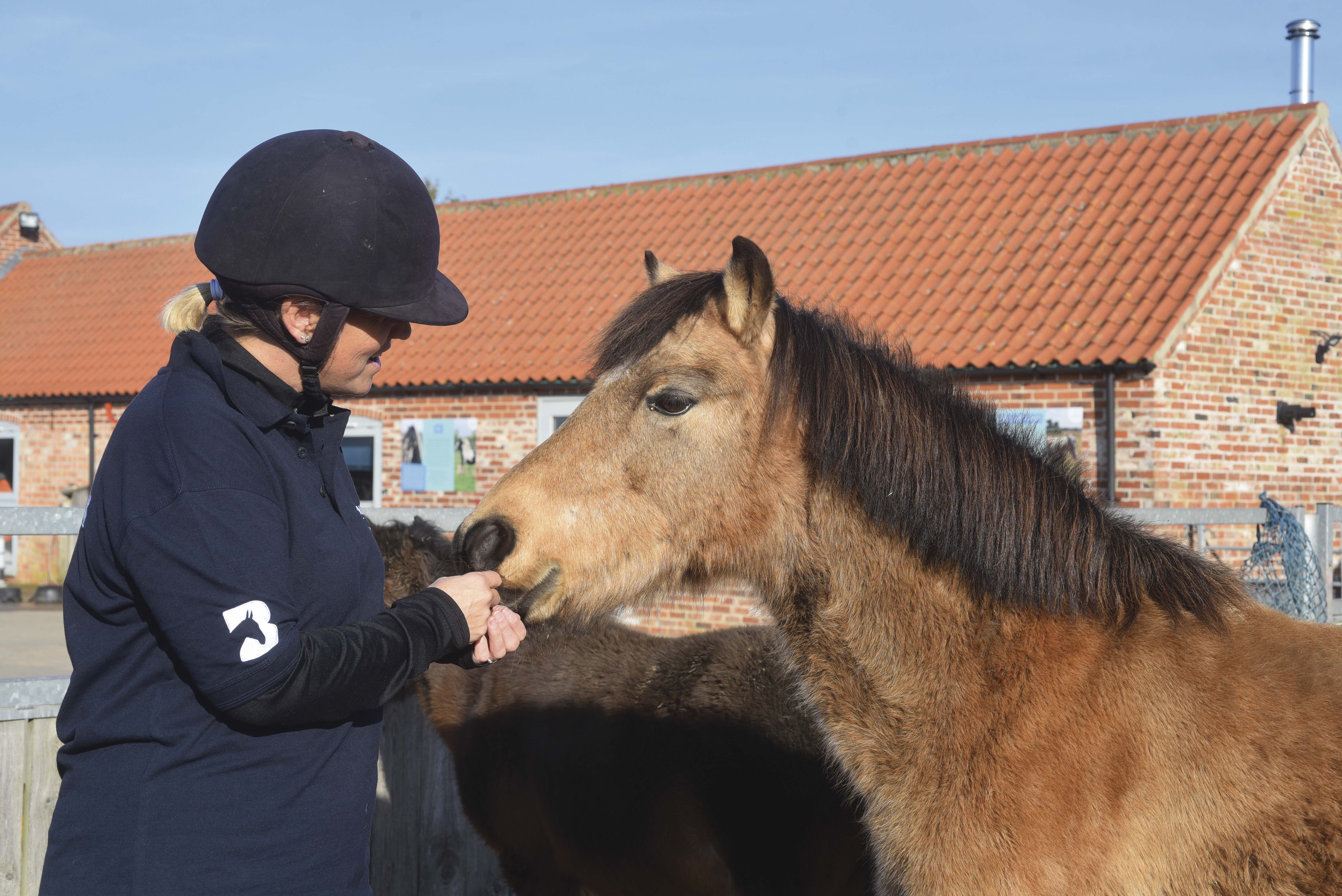 It's an early autumn morning. The mist is still blanketing the paddocks and the team at Bransby Horses can see their breath in front of their faces. But a bit of October or November chill is of no concern to their residents, based just a few miles North of Lincoln. Living in their new loving home, they are provided with a safe and secure future – something many of them didn't originally have. Rescued from a range of different circumstances, Bransby Horses is geared up to provide state of the art equine care, to ensure that every horse has a life worth living.
Rather astonishingly, the charity currently cares for over 800 equines; horses and ponies plus the odd donkey or mule, and has over 340 permanently on site plus an additional 560+ in foster homes with the remaining animals pending rehabilitation, rehoming or sanctuary care.
"The charity was established in 1968 by Peter Hunt who was from London and moved to the county to found the charity," says Bransby Horses' Laura Canfield. "We receive calls from members of the public about horses they are concerned about in the respect of neglect or poor conditions, however we also work with other agencies like the Blue Cross, RSPCA and The Donkey Sanctuary."
"We're also proud to provide non-judgemental support and advice for equine owners, working with them to achieve the best possible outcome for the horse in question."
"Our more immediate operating radius is around two hours from our Lincoln headquarters, but in terms of our inter-agency work we're very much a national charity."
Of course, horses are large, hungry and they can have complex needs, and so running an equine charity – especially one of the size and scope of Bransby Horses – is an operation of huge complexity, with costs to match.
The charity currently employs over 170 people in addition to its really dedicated volunteers, and Laura is quick to acknowledge the importance of the hundreds of supporters who provide a constant source of support and income to the charity's work.
Another source of income is from the site's Visitor Centre. This summer has been a huge success, with lockdown lifting and the public having proven themselves eager to enjoy a visit in order to see the charity's four-legged residents.
About 4,000+ people a week have visited during August, which is brilliant… but of course, those same visitors have been unable to visit Bransby Horses on and off for the past 18 months or so, which has had a real impact on the charity's income and its ability to show the general public how valuable its work is, caring for all those vulnerable horses.
The pandemic, too, has presented problems of its own and is detailed in the report that Bransby Horses has co-authored with other charities in the National Equine Welfare Council (NEWC).
The report states that around 7,000 horses are on the charities' radar as 'at risk of neglect or abandonment,' and that the 200 equine rescue and rehoming charities in the UK struggle to increase the current total of 11,350 spaces they have to accommodate horses which need to be taken in. About 2,350 new horses require rehoming each year.
"'Britain's Horse Problem' has now been compounded by the pandemic," says Laura. "During lockdown many people decided to take on animal companions, sometimes without knowing the implications for their care."
"We're here to offer non-judgemental support, advice and guidance if, as the population returns to work, or as the reality of ownership becomes apparent, some new owners encounter difficulties or may be thinking of rehoming their animals."
"A decrease in fundraising opportunities and awareness of our work due to lockdowns, compounded by more horses than ever requiring our help, means that we're busier than ever."
Happily, Bransby Horses is welcoming visitors back to its site every Wednesday to Sunday from 10am to 4pm, and seven days a week during the school holidays. As well as a brand new play park, there's a monthly trail for children to enjoy and countryside walks around the charity's 600 acres.
Bransby Horses has seven operational yards designed for horses with differing health needs. When the charity takes on a new admission, the horse spends a period of quarantine at the Animal Reception Centre during which time it has a medical assessment by one of a team of in-house vets.
Teeth, feet and general health are all checked and each horse receives a body condition score to determine any future care requirements. The period of quarantine also allows the charity to maintain its strict standards of biosecurity and prevent passing on any medical problems to the rest of the charity's animals.
Naturally then, the farrier and dentist are regular visitors and each animal has its own diet and care plan that must be adhered to.
"Anyone who owns a horse can relate to the cost of keeping them fit and healthy; given the complex needs of many of our residents caused by traumas sustained before being rescued, our costs are much higher. We've worked out that an average daily care cost is approximately £30 per resident," says Laura.
"We're helped enormously by our supporters and by those who take a keen interest in becoming a member or sponsoring one of our nine Sponsorship Stars. We're also really grateful to our volunteers who help us by coming along and rolling up their sleeves."
"We wish it wasn't the case that there are more horses, ponies, donkeys and mules out there who need and deserve our help."
"Sometimes it can be a heartbreaking job, but more often it's an uplifting one, making a difference to an animal's life and seeing the sparkle return to the eyes of a horse… we're incredibly proud of what we do, and of how much our visitors enjoy a visit to Bransby Horses, too!"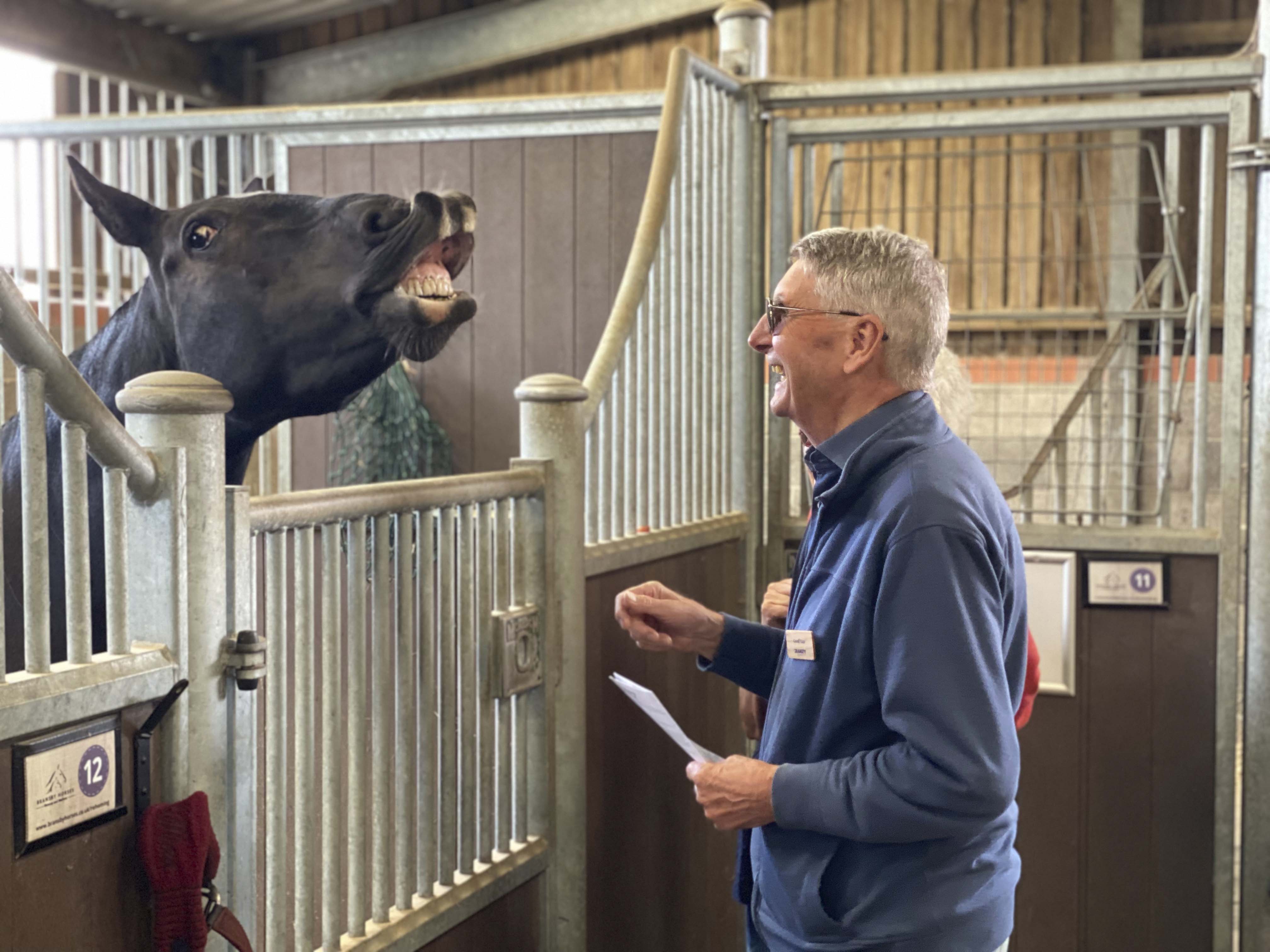 Bransby Horses in Numbers…
The equestrian charity is over 50 years old and now cares for approximately 800 animals
Bransby Horses is currently responsible for the welfare of approximately 800 horses, ponies, donkeys and mules at any one time. At time of writing, the charity has 328 animals on site as well as 571 in foster homes across the UK (but these figures can change on a daily basis).
Bransby Horses has seven yards, the Animal Reception Centre (ARC); Peter Hunt Yard, used for nervous or unhandled animals; main yard, Barlings, for ridden equines; Visitor Centre yard and Walklands for horses with long-term medical conditions and sanctuary care.
The charity has over 170 members of staff, predominantly at the 600-acre Bransby site just north of Lincoln between Saxilby & Scampton, but also at their sister site in Langworth.
The charity was established by Peter Hunt in 1968 and is now one of the UK's largest equine welfare charities. It relies solely on donations from the general public.
To continue its work the charity needs upwards of £6,000,000 each year.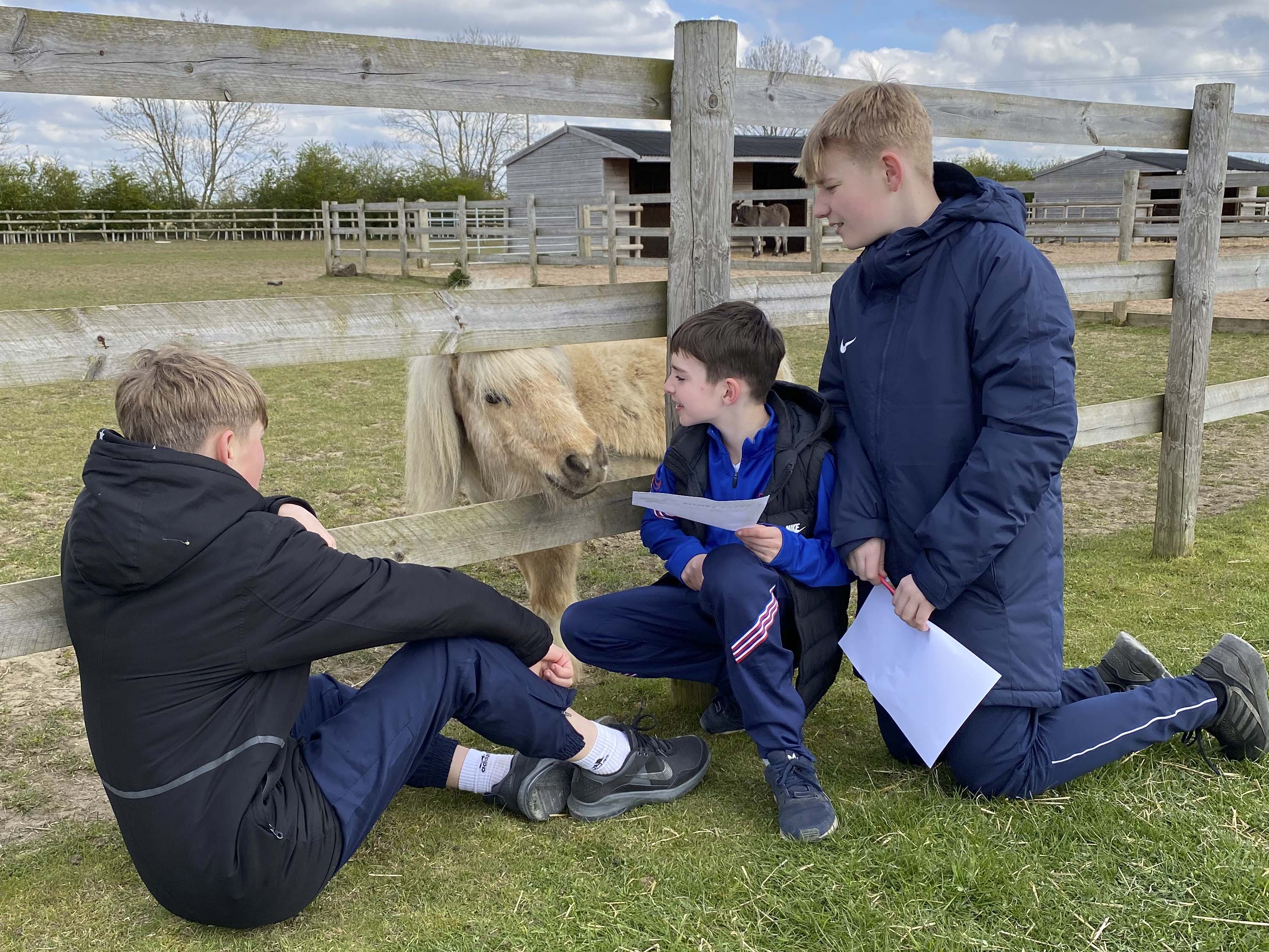 Ways of helping Bransby to help horses…
The charity is currently responsible for caring for over 800 horses, ponies, donkeys and mules…
Christmas Cards: The charity's 'Gifts Cards With a Difference' are a fantastic way to support the 300+ residents at Bransby Horses. By purchasing a Gift of Food, Gift of Warmth or Gift of Wellbeing, you will receive a beautiful gift card for your donation, which you can keep or send to a loved one.
Donations: Set up a monthly donation or give a one-off donation to Bransby Horses… and by including Gift Aid, you'll be boosting the amount that the charity receives. The charity is also grateful for any legacies which enables it to provide a safe haven and secure future for animals that have suffered neglect or abuse.
Become a Friend: From just £5 per month, you can support the ongoing rescue and rehabilitation of horses, ponies, donkeys and mules across the UK by joining the Friends of Bransby Horses membership scheme. You'll receive regular newsletters, VIP invitations to special events and much more.
Rug 'n' Tack & Bric-A-Brac: Your donations needn't be monetary – the charity gratefully receives pre-loved items that they can sell to raise much needed funds in their charity shop and eBay store.
Visit Bransby Horses: And finally, one of the easiest ways to support the charity is to get out into the fresh air and enjoy meeting the residents of Bransby Horses for yourself. Visitors are welcome from Wednesday to Sunday from 10am-4pm at Bransby, Lincoln LN1 2PH. It's open seven days a week during school holidays, too. There's a great café, gift shop and plenty of nice country walks.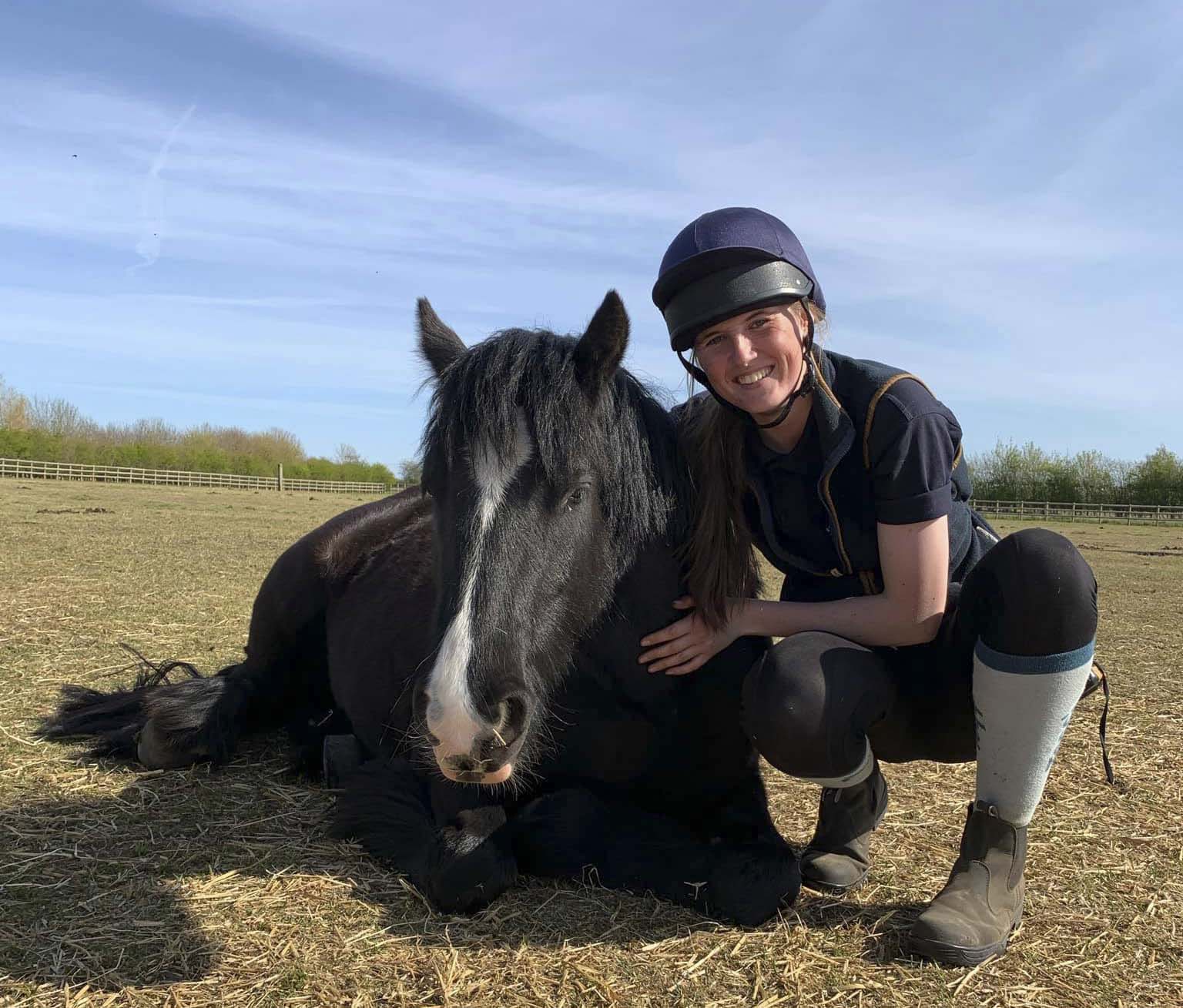 Discover Bransby
Based just a few miles north of Lincoln, Bransby Horses welcomes thousands of visitors each year who enjoy meeting its four-legged residents and exploring miles of picturesque walkways. Bransby Horses is perfect for a family day out, picnic venue, meeting place and eatery, serving breakfast, lunch and a range of light refreshments to eat in or takeaway. The site is also fully accessible for pushchairs and wheelchairs.
1st-31st October: Devilish Dragon's Trail: "Can you free the unicorns from the dragons and complete your quest? For £3.50 per child which includes a prize, our Devilish Dragon's Trail is running throughout October – a new, exciting activity the whole family will enjoy."
"There's plenty for families to see and do when they arrive, including our play park which now caters for children of all ages, with a dedicated toddler area, new slides, swings and climbing frames."
From 8th October, Pecan's Pumpkin Patch is also back, bigger and better than ever! "A few surprises await you when you come to choose your perfect pumpkin from 8th October." says Holly Hart, Visitor Engagement & Retail Manager. Pecan's Pumpkins cost £2.50 each.
Find Out More: Bransby Horses is open Wednesday to Sunday 10am – 4pm and seven days a week during school holidays. For further details and information, please visit BransbyHorses.co.uk, Bransby Horses, Lincoln LN1 2PH.