Highlights
How to Clay Shoot with the Femmes Fatales
Lincolnshire Pride magazine is very much a country publication, based in the heart of a naturally beautiful and agricultural county. Country sporting pursuits are therefore a very common occurrence in our magazine, although this month we're referring to a very different kind of magazine altogether.
Clay pigeon shooting has been a hobby for many since the late 19th century, and was first invented for people who could not afford the costs of shooting game. Of course only half of the population would shoot; in Victorian times, women were not obliged to participate in such brutal and gentlemanly activities.
However the tables are certainly turning. Women have a big part to play in the sport, and the Femmes Fatales is a group of women who are strongly supporting their success. Lucy and Heather both started clay shooting around two years ago now and haven't been able to put their guns down since.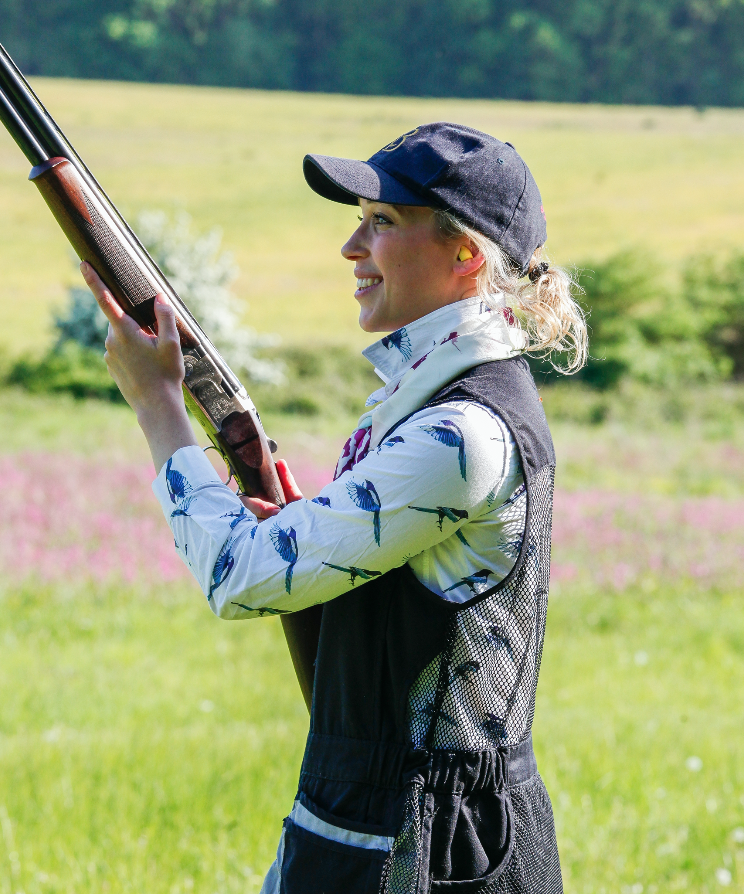 "I grew up on a farm in Derbyshire," says Lucy. "With a strong agricultural background, I've always been around the sport and my father showed me the ropes. After moving to London, it became a smaller part of my life and I became less involved until I heard of the Femmes Fatales."
"What really attracted me to join was the fact that it was all girls. It's predominantly a male sport still, and it can be intimidating as men take it very seriously. With the Femmes Fatales, it gave me a new set of really close friends who loved shooting but also loved getting together, having a good chat and just enjoyed a day out together."
Heather joined with a similar frame of mind. "It's alway something I've wanted to do," says Heather. "It's a chance to get out into the beautiful countryside in the fresh air and it's definitely something to tick off a bucket list. It's now become something a lot more than just that."
Lydia and Rachel were the brains behind starting the Femmes Fatales several years ago, and they both shared the same thoughts.
"We want to share our passion for clay shooting with like-minded women. Women that have a love for fashion, partying, high heels and lipstick, but also like the smell of gun oil and aren't afraid to get their boots muddy!"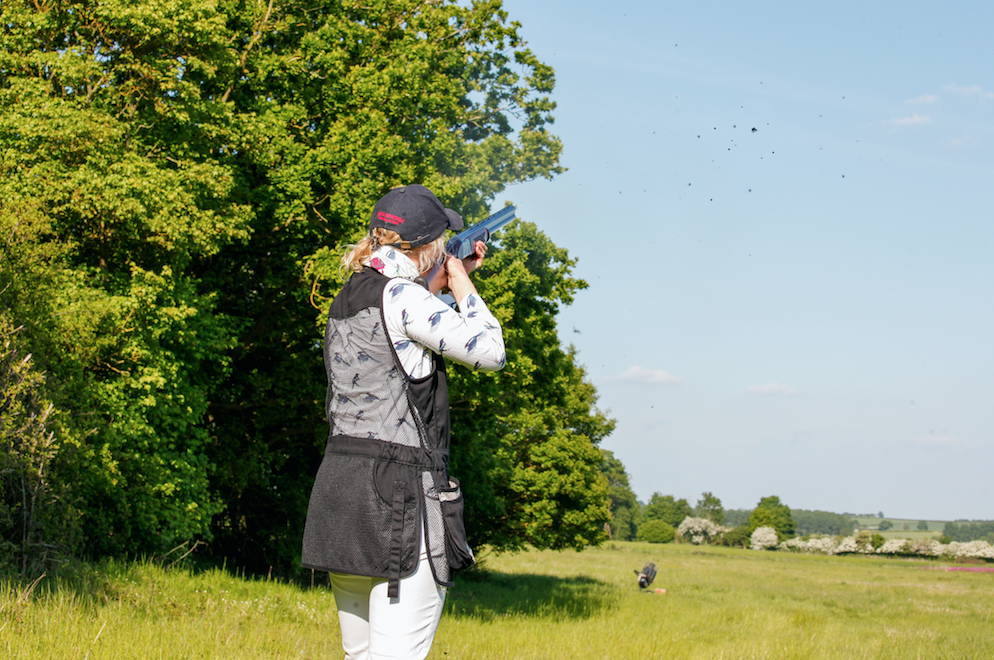 They started the not-for-profit company just a few years ago now with a mission to just get local women into the sport, but it has now grown into a nationwide business and has prompted a conversation about the taboo topic of women in clay shooting. Sophie, the organiser of the shoots at the very beautiful Grimsthorpe Estate Shooting Ground is certainly discussing the subject, and her encouragement for women to get involved has meant that 50% of bookings are made by women at the course.
"What I love about clay pigeon shooting is that it's a completely level playing field," says Sophie. "I can understand that with rugby, men have the advantage, but strength isn't a necessity in clay pigeon shooting. You don't need to be physically fit, it just requires good aim and a steady hand."
"What I love about the Femmes Fatales is how easy and laid back the groups are. It's just good light-hearted fun and a great way to socialise when you lead a very busy life. There's no set rules, you don't have to attend every single time, and if you haven't been shooting for several months, it's a sport you can just pick up again. It's practical for busy women and it's a great hobby."
"It's so inclusive too," says Lucy. "We have people from the ages of 17 to 70 join us on the shoots, and you don't have to come from an agricultural background. Before Femmes Fatales, I feel like you had to know someone who knew someone to participate, and all male groups can be quite daunting and sometimes condescending, simply because there aren't many women doing it still."
"There's nothing I love more," says Heather, "when a man underestimates your shooting abilities. It's happened to me on several occasions when someone has asked if I want them to show me how to do it. It's very fun to play naive and follow their lead, then pick up your gun and hit every clay."
After a brief lesson and a few tongue-in-cheek tips in shooting, Lucy and Heather handed me one of their shotguns (at their own risk). I said 'Pull!' and the clay pigeon came into view. In all honesty, before picking up the gun and shooting a clay disc, I didn't see what much of the fuss was about; I thought it was just a great excuse to get out of the house and have a good girl's day out.
However, I most definitely caught the shooting bug. I loved the feel of shattering the clay and the pull back of the gun. Therefore, I will definitely be coming along to the clay day with the Femmes Fatales at Grimsthorpe in July. The grounds are also beautiful at the shooting grounds and it's very much like a game of golf; going from trap to trap around a winding course through beautiful countryside. There are around 12 sites at Grimsthorpe varying in difficulty. Try your hand at the sport and join me on Saturday 21st July in the grounds with the Femmes Fatales.