Highlights
Jayne Southall's Personal Tour of Lincoln
This feature is usually referred to as 'My Town,' but we couldn't produce specific highlights on Lincolnshire without mentioning Lincoln. It's a beautiful city that's full of life and full of people passionate about putting it on the map. That includes Jayne Southall. Jayne is CEO of the Lincolnshire Agricultural Society and the Lincolnshire Showground and has lived in the city since 2001. She loves Lincoln and provides an interesting view from someone from elsewhere visiting for the first time.
How long have you lived in Lincoln? What brought you here?
"I've lived in Lincoln for about 18 years," says Jayne. "I was originally from the Midlands before moving to Uttoxeter. I had previously worked predominantly in the timber trade, starting as a shipping clerk arranging imports of timber into the UK from many countries including Canada, Russia and Sweden."
"I was involved in all aspects of the Business including accounts, HR and managing the team. I then started working for a timber company in Bardney, hence the move to Lincoln. I applied for the role of finance manager at the Lincolnshire Showground in 2006. I held the position for five years until I was asked to act as CEO for a time. When the opportunity arose again, this time for a full-time position, I put myself forward for it. I have been the CEO of the Showground for eight years now and I feel privileged to have been given this opportunity. I love being part of this incredible city."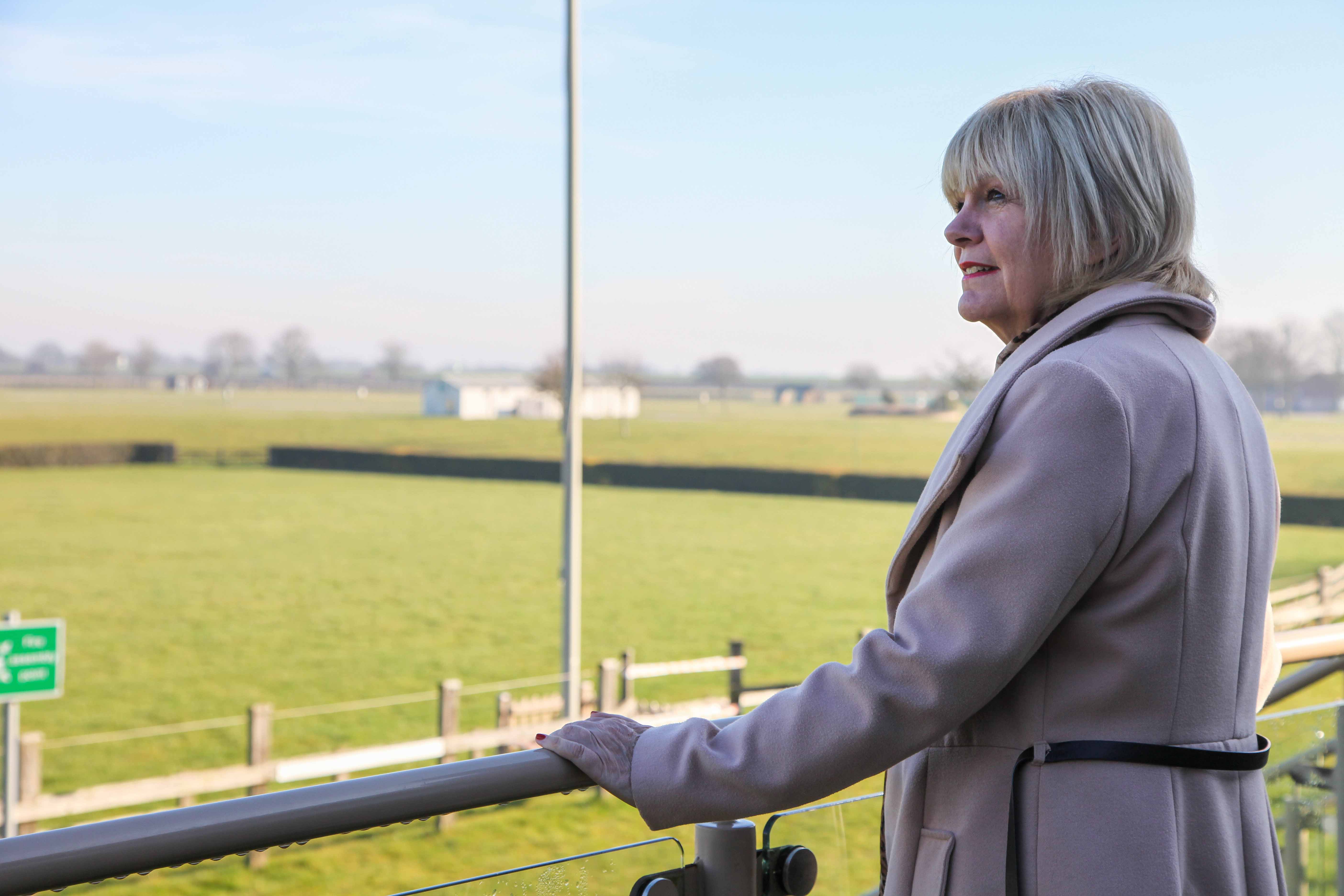 What do you find makes Lincoln unique?
"Lincoln is a unique city, it's very friendly and has a community feel to it. Cities generally have the reputation of being rather corporate and cold, but Lincoln isn't like that at all. It's alsosurrounded by beautiful countryside. Lincoln benefits from having all the conveniences of living in a city, and all the pleasures of living in the countryside. When I go to various meetings in London for work, I always look forward to coming home, and for me, that's when Lincoln Cathedral comes into view on top of the hill. It's like a beacon saying you're nearly there!"
Who inspires you in Lincoln?
"This is a tricky one because it's not really a specific person. It seems that everyone in Lincoln wants the city to do well and everyone is passionate about promoting it and help put Lincoln on the map. The people behind Visit Lincoln have done an absolutely incredible job of this. The website, visitor's guide and everything else they provide is such a valuable resource. What is so great about the people in Lincoln though, is that they see the bigger picture. Hotel managers in Lincoln don't just care about the success of their hotel but the success of Lincoln as a tourist destination. Because everyone seems to have this mindset, the city is becoming an increasingly popular destination. Another huge inspiration is most certainly the veterans of the war. I had the privilege of meeting a couple of the men who had served in World War Two at the opening of the Bomber Command Centre. Their stories are humbling and truly inspirational. We invited several veterans to the Show last year as it was themed around the RAF and they were overwhelmed that we would invite them as guests."
What's happening in summer and why should we visit?
"I'm a little biased but I think many will agree with me; the highlight of summer is of course the Lincolnshire Show! This year, the Lincolnshire Agricultural Society celebrates 150 years, the Epic Centre is celebrating 10 years and the Showground itself is celebrating 60 years. The 135th Lincolnshire Show is going to be themed around these anniversaries and it's set to be an incredible event. Head down to the Showground on 19th – 20th June!" "The 'What's on' guide on our website is a great tool for searching our upcoming events, including the new Outdoor cinema screenings in July. If you're into rock music, the Showground is hosting its first ever Call of the Wild Festival – on 24th – 26th May! Of course in the heat of summer, Doddington Hall, the Lincoln Cathedral and Lincoln Castle are all great places to visit."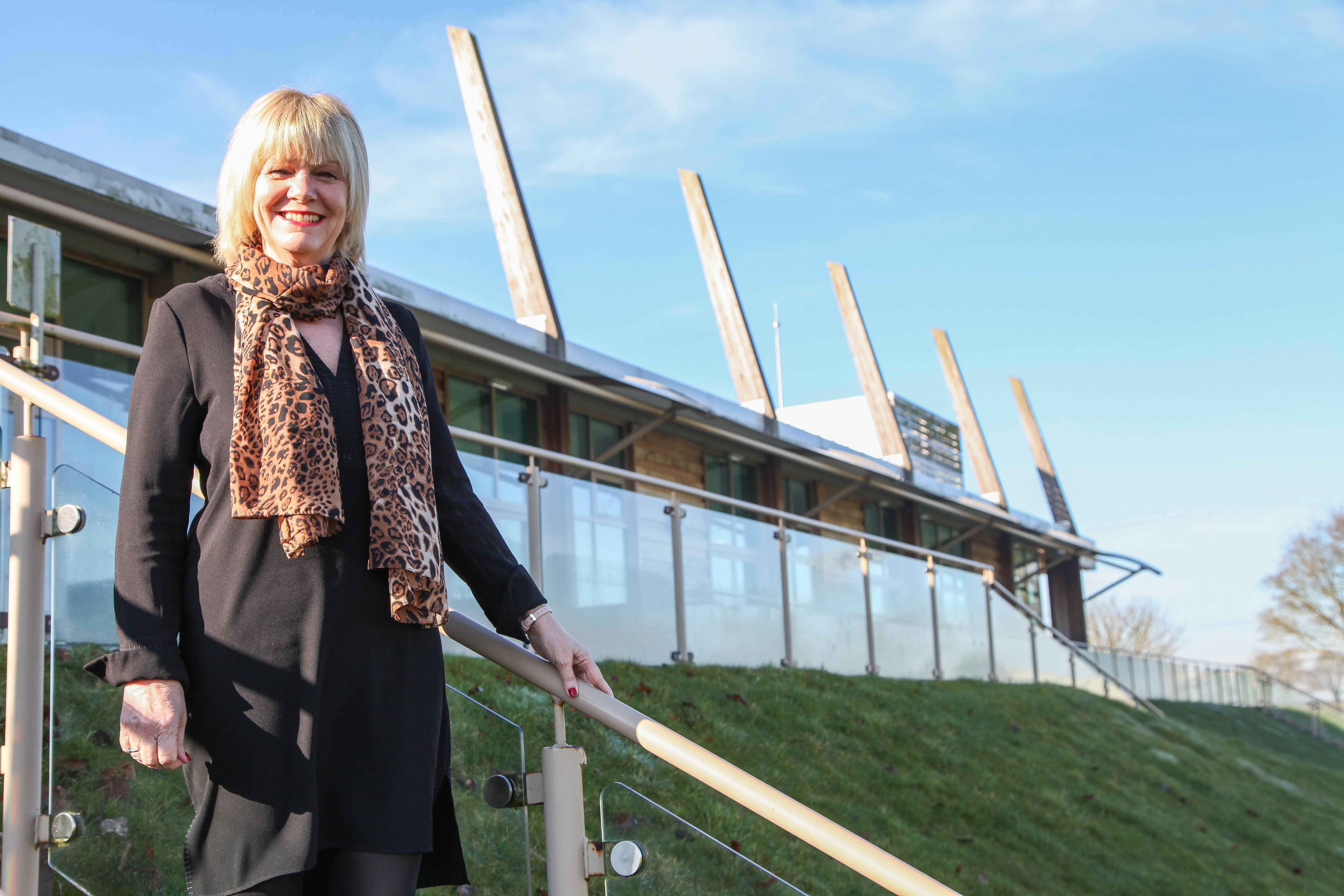 Where would you take friends or family to dine or drink in Lincoln?
"I love the Bailgate. My recommended restaurants would be Olé Olé and Olivares for an incredible Tapas, the White Hart Hotel's Grille Restaurant for its delicious food and cocktails, or for a more special occasion, the Castle Hotel's Reform Restaurant. I am most certainly a gin lover, so for drinks, I would head to the latest bar in town; the Curiosity Shop. It's a lovely place and has over 150 gins to choose from. I would highly recommend. For coffee, I tend to journey just out of Lincoln to Doddington Hall. There's a great café there and you can make a day of it with everything there is to see and do at the Hall."
What independent shops and businesses would you recommend?
"There are too many to name just one! Again, I'd head to the Bailgate. It's the heart of all our independent shops and a great place to window shop. It's also right next to the Castle and Cathedral if you're a tourist in the City. If you're into your history, of course the Castle and Cathedral are incredible places to visit, but the International Bomber Command Centre is a huge attraction to the city, we're very lucky to have such a centre."
What are the best views by Lincoln by day and by night?
"The Cathedral when it's all lit up is an incredible site to see, and so is the view across the Brayford Pool reflecting the moonlight. By day, the International Bomber Command Centre has stunning views across the City, but I also simply like seeing the Cathedral as you drive in."
What about a quiet place to escape?
"Whisby Nature Reserve is perfect for that. I have a little Manchester Terrier that I love to walk along the canal path past the Pyewipe and along the various routes towards Doddington Hall. If you are in the city centre, Lincoln Arboretum provides a quiet place to escape."
What would you change about Lincoln?
"There is a need to improve its transport routes especially by rail. We need regular trains direct to London and other big cities, which I believe would attract more people here. It would bring a lot more business to the area too. I know that improving transport is high on the city council's agenda, and it's a matter that action is being taken on. For instance, the new city centre multi-storey car park and the new bus station is a massive pull to the area. The city seems to have snowballed over the past few years with success after success, improvement after improvement, from the Bomber Command to transport links to new restaurants and bars. I think people are recognising Lincoln as a great place to be and it is becoming a destination to visit on England's long list of highlights. Lincoln is a fantastic City to live, work and be educated, and it's certainly an exciting time to visit too!"