This summer Lincolnshire-born author Margaret Dickinson has published her 30th novel with publishers Pan Macmillan, so we chatted to the writer to congratulate her!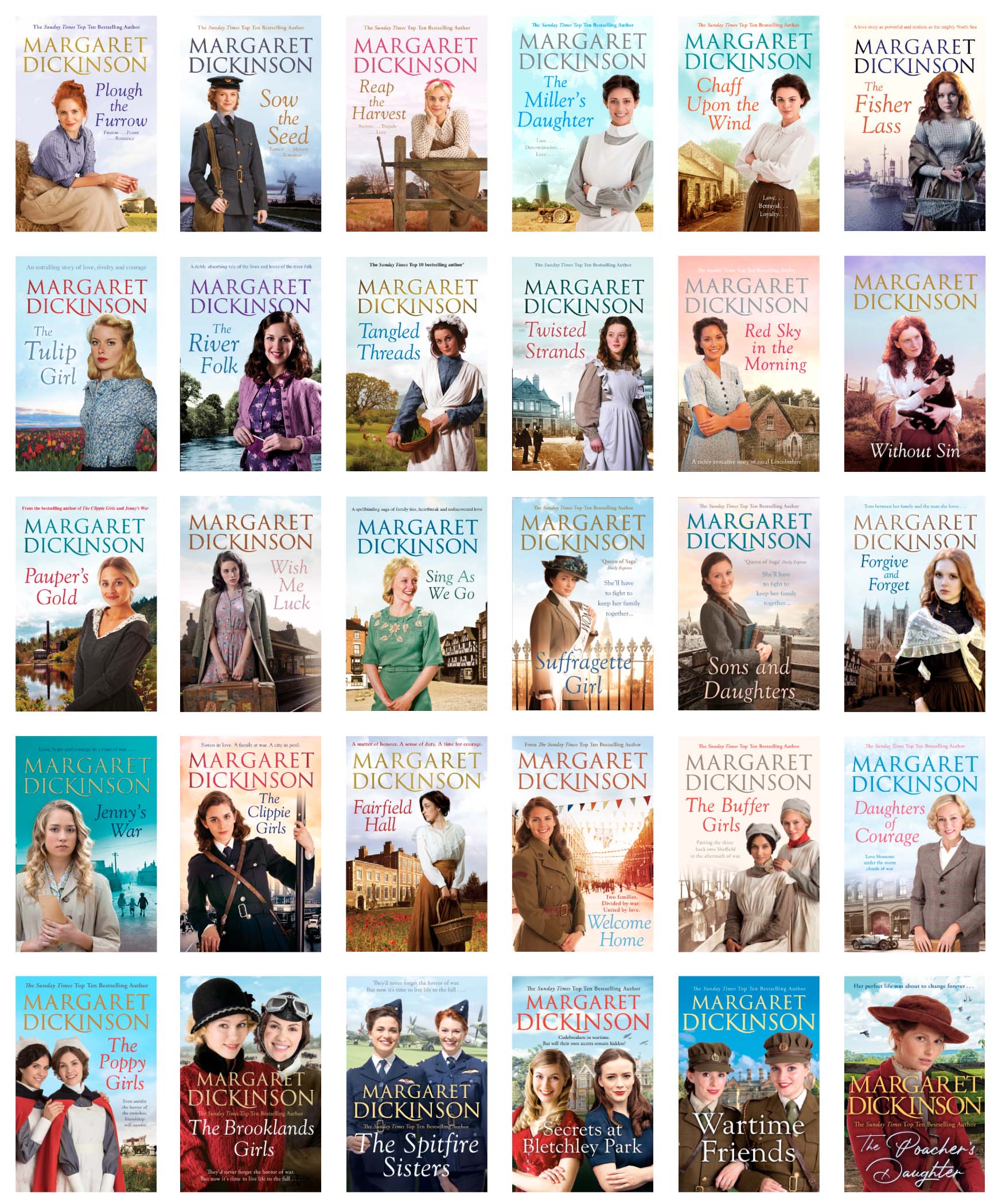 Three Million, at least. That's the number of words which have enthralled fans of Margaret Dickinson's work for over 30 years. Born in Gainsborough, the author renowned for her romantic sagas moved to the East Coast back in 1949 and remained there until recently.
In total, she has written 39 books, but this year sees the publication of The Poacher's Daughter, which is book number 30 since signing to Pan Macmillan in 1994, where Margaret remains probably one of their most prolific and consistently popular writers.
"I enjoyed English at school and I always knew I wanted to be a writer. At school I'd have to read the classics: Brontë and Austen. Of those I think Pride & Prejudice was always my favourite because it had everything; romance, humour and a strong story…"
For pleasure, Margaret would read novels by Catherine Cookson or Victoria Holt, unaware that she was actually putting in the ground work getting to know her own genre.
Margaret left Skegness Grammar School after taking A-Levels and enrolled in secretarial college, working in the Education Office at Skegness before leaving in 1970 to have the first of two daughters.
She had been writing since the age of 14 and was first published professionally twelve years later. "I wrote nine novels published by Robert Hale between 1968 and 1984.  These were a mixture of light, historical romance, an action/suspense novel and a thriller.  The first novels were much slimmer (55,000-60,000 words) and lighter in content, quite different from my later work. But it's great that they have now been reissued under Pan Macmillan.
"My books are usually set from the early 1900s to the 1960s, which is a convention of a genre established by Catherine Cookson and similar authors. She took a great deal of inspiration from her background, growing up in the North East of England and it helped to greatly inform her work."
Quite besides the underlying romantic plot which is a consistent theme of her work, Margaret's books always have a strong historical setting, informed by a fondness for history and a recognition of the importance of getting all of the details of each setting era or profession correct. Margaret's work has historical accuracy and emotion in equal measure.
"A plot can find you even when you're not looking for one," says Margaret. "The Clippie Girls in 2013 was inspired by a visit to the Crich Tramway Museum in Derbyshire, and the sight of a tramway car damaged during The Blitz."
"My latest book, The Poacher's Daughter, was inspired by the old Lincolnshire tale of William Dadley, a gamekeeper who worked near Alford. It's suspected that he was murdered by a poacher."
The book is a very different story though, and it sees a poacher's daughter and a wealthy landowner's son meet and fall in love, but the setting of the Lincolnshire Wolds in 1910 and the characters' respective differences provide a backdrop to the story.
Margaret always sets her books in familiar locations, which have over the years included Lincolnshire – Wolds and Fens –  plus Nottinghamshire and Sheffield.
Each novel is over 100,000 words in length and Margaret's disciplined approach to writing allows her to work on a book a year. The usual deadline for a book is 1st October, and that's the point at which the final manuscript is submitted to the commissioning editor to view before a copy editor finesses the text with the kind of forensic detail for which they're justly renowned.
Margaret says that the early morning is her favourite time to write, and that the process is quite organic. Some writers work with a synopsis and gradually expand it until it incorporates all of the story's detail and forms chapters.
Meanwhile, Margaret has developed an instinct for pace and gets a first draft down quickly, infilling with details as she goes along. Afternoons are usually preserved for research, interviews with magazines like Pride and for book signings.
It takes about a month from the submission of the final book for any changes to be made, and then in autumn Margaret starts work on her next manuscript. Rather than juggling a few different novels at once as some authors are known to do, Margaret prefers to concentrate on one at once, although she can't help but have an idea fermenting at the back of her mind for her next book.
Margaret won't be drawn on the details of book number 31 for Pan Macmillan, but we can reveal it's about half complete. No doubt it will be as popular, as romantic and as warmly received as the rest of her work as you'd expect from one of Lincolnshire's most prolific authors.
Find Out More: The Poacher's Daughter is now available in all good bookshops, £7.99. It's also available as an e-book, for more information on Margaret see www.panmacmillan.com.