Highlights
Poppy Appeal and Armistice in Lincolnshire…
This November, Lincoln's 'Poppy Ann,' or Ann Davidson as she's otherwise known in the City of Lincoln will be passing the collection bucket to Steve Riley and Dean Bradley, her successors, alongside their huge team of volunteers, in the city's efforts to remember those who gave their lives for our freedom.
Ann won't entirely be walking away from the cause, of course, but it's fair to say she's worked hard over the past six years as Lincoln Poppy Appeal Coordinator, working for the British Legion.
"Ostensibly the Poppy Appeal is something that has its origins in the First World War," says Ann. "Founded in 1921 using the poignant image of poppies in Flanders Fields to bring to mind all of those who died to secure our future."
"But though the iconic poppy remains the symbol, the appeal is for all wars, not just the First World War. From the outbreak of war in 1914, there was only a single year in the 20th century that Britain wasn't involved in a conflict somewhere in the world."
"In fact, few realise that approximately one in six people qualify to benefit from the Royal British Legion's Poppy Appeal."
The centenary of the First World War was a reminder to a whole new generation of the horrors that a peak number of 3.8m British soldiers endured, and alongside husband Alex Carson, a former Soldier in the Royal Engineers and Royal Logistics Corps, Ann is touched that young people are just as keen to engage and take part in with remembrance commemorations as their forebears.
"Support for the Poppy Appeal has remained consistent and I think that's a mark of the great respect that we have over a hundred years on for those who fought. Historically there has been a suggestion that the poppy as a symbol should be put to bed, but we're glad to see that both the older and younger generations alike are keen to see the poppy remain as a symbol of the struggle against tyranny that the country endured."
Lincoln's largest service of remembrance will take place in Lincoln Cathedral on Sunday 10th November, whilst the Lincoln Legion holds its own ceremony in High Street on Saturday 9th, working with the City of Lincoln Council to organise the service's venue, attendance by the Lord Lieutenant Toby Dennis, High Sheriff William Day and Rev'd Jeremy Cullimore of St Mary le Wigford Church.
Under Ann's stewardship, The Lincoln Legion's appeal has gone from raising around £70,000 to last year's record-breaking figure of £106,000.
In total there are 56 British Legion branches across Lincolnshire, and it takes over 130 volunteers to cover just the four large supermarket chains in the City of Lincoln during the Poppy Appeal alone.
Distributing poppies and collection tins is the job of Steve Riley, who will take over as Lead Organiser as Pride goes to press. He and the city's other Poppy Appeal organiser Dean Bradley are both serving members of the RAF and as such, both know how relevant the Legion is to modern day service personnel.
"Funds raised are put to really good use to fund all sorts of help for servicepeople and their families," says Ann. "From helping homeless ex-servicemen to providing training to help people get back into work, to helping those with PTSD, with programmes such as Battle Back, to providing funding for funerals."
"The charity even helps to fund development of more sophisticated prosthetic limbs, which has been especially pertinent in recent conflicts when we've seen the damage that IEDs can do."
"The type of help that the charity offers is as diverse as the people it helps, and I've been privileged during my time to meet so many people with so many fascinating stories."
"Something I'm glad to see is that older veterans are now being encouraged to talk about and share their experiences, which is essential not just to ensure their own voices, are heard, but to ensure future generations retain the knowledge of what happened in the conflicts with fewer veterans each year remaining to tell their stories."
"I'll never forget one lady I met in Lincoln who was celebrating her 100th birthday. She made us laugh and was so spirited and full of life. I think we can learn a lot from a generation that endured so much suffering and learn to move on and live in peace."
In addition to attending the City of Lincoln's  services, or those held across Lincolnshire, the county's International Bomber Command Memorial at Canwick is hosting its own service of commemoration.
The county also has a number of other sites ideal for those seeking to remind themselves of the effects of international conflict both at home and abroad, including the IBCC and museums like Boston's We'll Meet Again.
Taking time to attend not just Armistice Commemorations but the county's other wartime sites will ensure that, at the setting of the sun, we will remember them.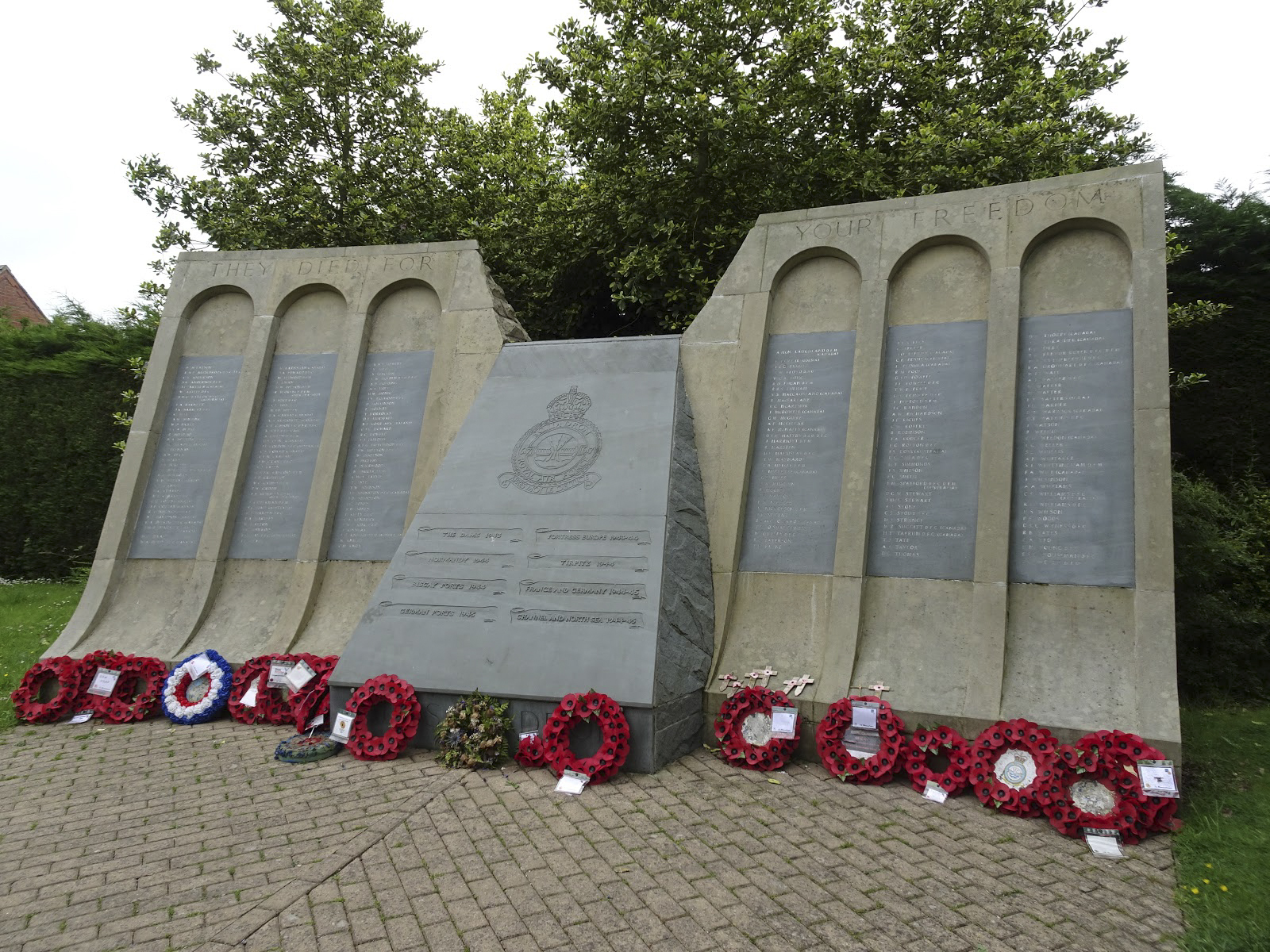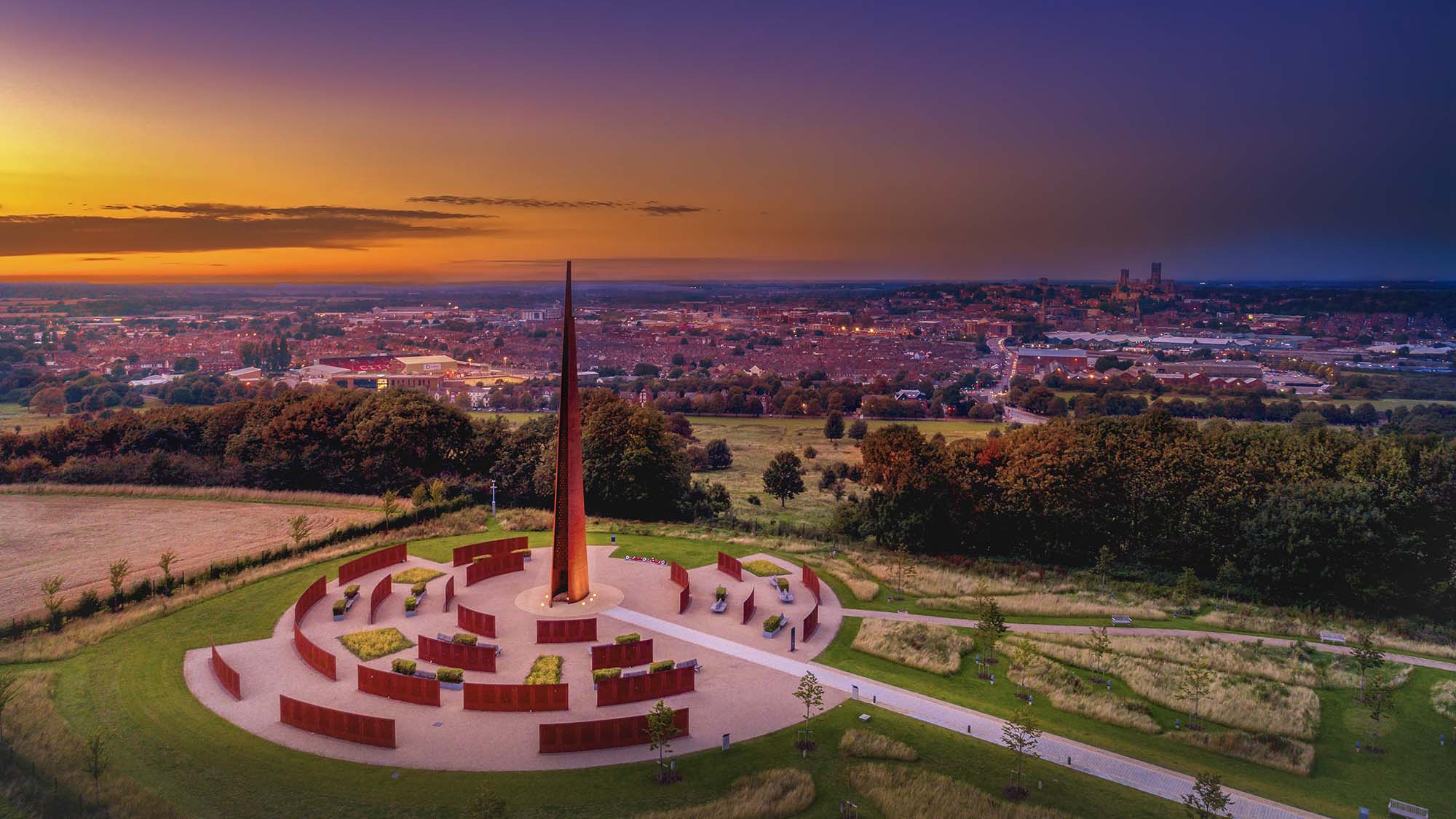 We'll Meet Again: The Homefront Museum
As the Second World War raged across Europe, closer to home, those left in Britain were also battling. Battling, that is, to keep up morale; to keep tummies full and to keep the land being worked and munitions made.
For an extraordinarily comprehensive and beautifully curated display of what life was like on the Home Front, visit We'll Meet Again on Shore Road, Freiston.
The museum opened in 2017, providing a permanent home for the collection of WWII enthusiasts Paul and Linda Britchford. A keen collector, Paul had curated a remarkable collection and toured schools with Linda to provide a hand-on education for present-day children to experience life as it would have been in the 1930s and 1940s.
Creating a place to display the collection has also enabled the curators to divide the museum into two distinct areas. The first features an array of WWI and WWII artefacts, original documents relevant to Boston and the rest of Lincolnshire plus a Lancaster bomber cockpit used for the recent war movie Lancaster Skies, filmed in Sleaford.
The other half of the museum has been dedicated to life on the home front with a grocery store featuring brands still recognisable today – Oxo, Brasso and Bird's Custard – as well as household object like dolly tubs so unfamiliar with younger visitors, plus uniforms from doctors and nurses from the era.
"We also had family and friends, Boston Royal British Legion, World War Two Normandy Veteran, along with other Veterans," says Paul.
Shore Road, Freiston, PE22 0LY, 07903 529614, wmamuseum.co.uk