Thousands of visitors descended on the Lincolnshire Showground last month as it welcomed back one of the county's most beloved events – the Lincolnshire Show, making its highly anticipated return after the pandemic…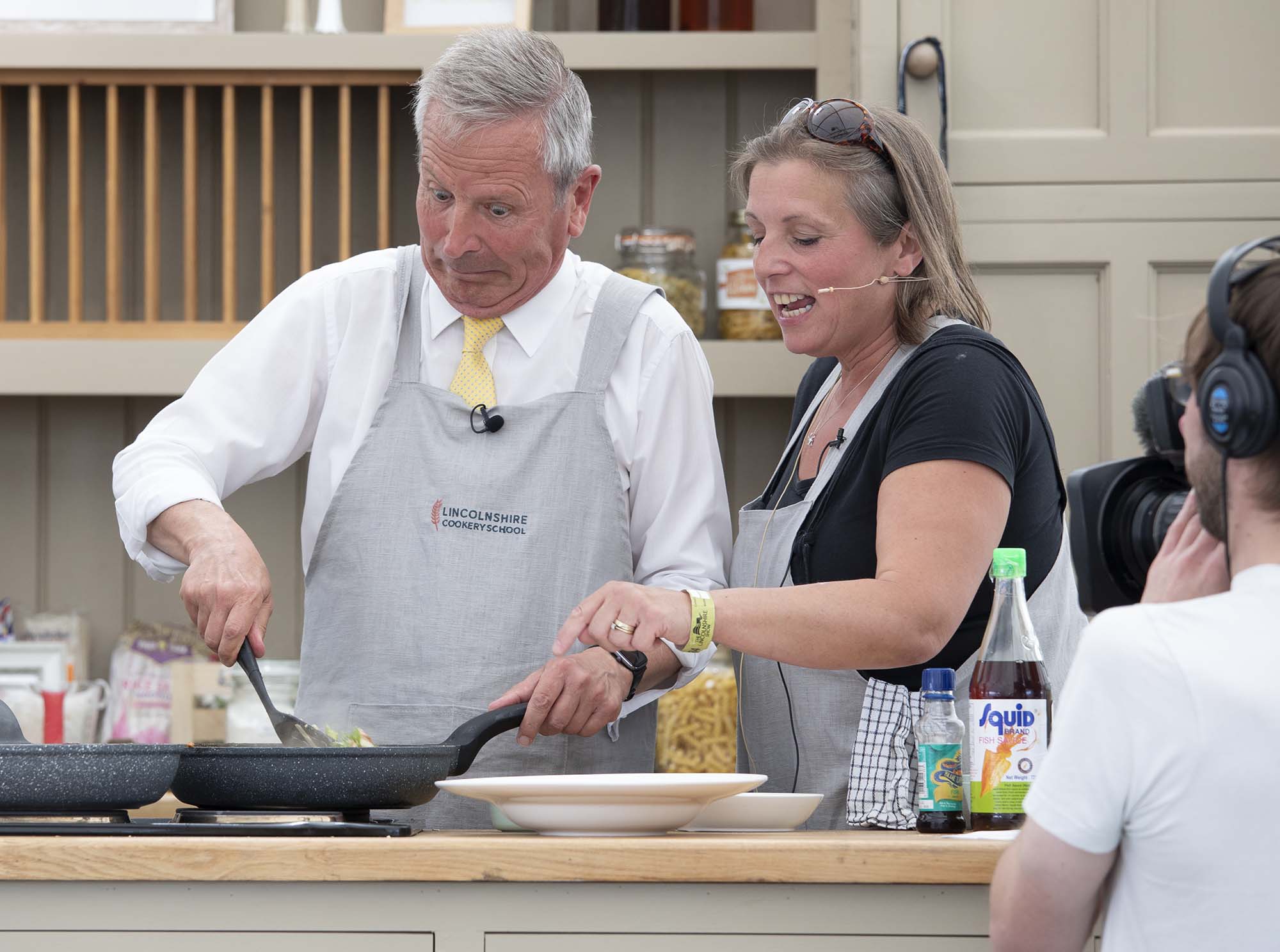 Taking place under clear blue skies and lots of sun, the Show made its 137th outing, with the two-day event seeing more than 55,000 people through the gates to enjoy the very best Lincolnshire has to offer – which is 3,500 more people than the last in-person Lincolnshire Show in 2019.
Jayne Southall, CEO of the Lincolnshire Showground, said: "It's hard to express how overjoyed we are that the Show is finally back – it's been a long three years since we've been able to welcome people to the Showground in such a style. The atmosphere on site has been palpable – and definitely boosted by the fantastic weather – so to welcome a much higher level of visitors than our last show has been the cherry on the cake. The Lincolnshire Show remains such a significant event for the county and is something we will always be proud of."
"A huge thank you to the whole team and the hundreds of traders, performers and stewards who helped make this year's return event such a joyous and unforgettable experience for everyone involved."
A whole host of old favourites and brand-new exhibitors provided hours of entertainment, including the thrilling Atkinson Action horses, which treated guests to high-energy performances across both days.
Meanwhile, the agricultural community came together for traditional livestock competitions, and one of the Show's youngest exhibitors to date – ten-year-old Farmer Joe – spent time sharing his top farming tips with visitors. Livestock competition results are available on the Lincolnshire Show website.
Over in the Education Zone, the Show also hosted its Schools Challenge, an initiative that engaged with more than 30 regional primary schools. Rural and inner-city schools took part to be crowned the challenge champions, aiming to educate young people about agricultural society, farming and food production.
This year's Lincolnshire Show was dedicated to extending the Queen's Jubilee celebrations, taking on a royal purple theme throughout the Showground. Local schools got involved with the royal celebrations, with pupils entering their best royal rhyme to be judged by renowned Hollywood actor Colin McFarlane, who grew up in Lincoln.
As well as exploring the county's rich heritage, visitors were spoilt for choice with hundreds of trade stands selling everything from shoes and cards to handmade jewellery and clothes. Foodies enjoyed a range of cookery demonstrations in the Lincolnshire Kitchen from top chefs, as well as a huge selection of food and drink outlets including a vast array of street food and ingredients for dinner – including locally produced meat and cheeses, jams, chutneys and local ales.
Jayne added: "As well as the higher visitor numbers, we also saw a huge increase in pre-sale tickets, driven by changes in how people plan events in advance post-pandemic. On the first day of the show, we welcomed more than 10,500 cars to our car parks, which is more than a third higher than previous years."
"Summing up in just a couple of words, the show this year has been a huge success and celebration. The feedback we've had from visitors and exhibitors has been astounding. This excitement has been fantastic to see, and we can't wait to welcome back existing and new exhibitors next year!"
The 2023 Lincolnshire Show: 2023's event is set for 21st and 22nd June next year. For more information on next year's event, please visit www.lincolnshireshow.co.uk.