A landscape moves and changes due to geological and historical events. Lincolnshire's landscape has seen many such events and so too have the routes, roads and rivers of the county. Local photographer Jon Fox explores these incredible lines of Lincolnshire in his new publication…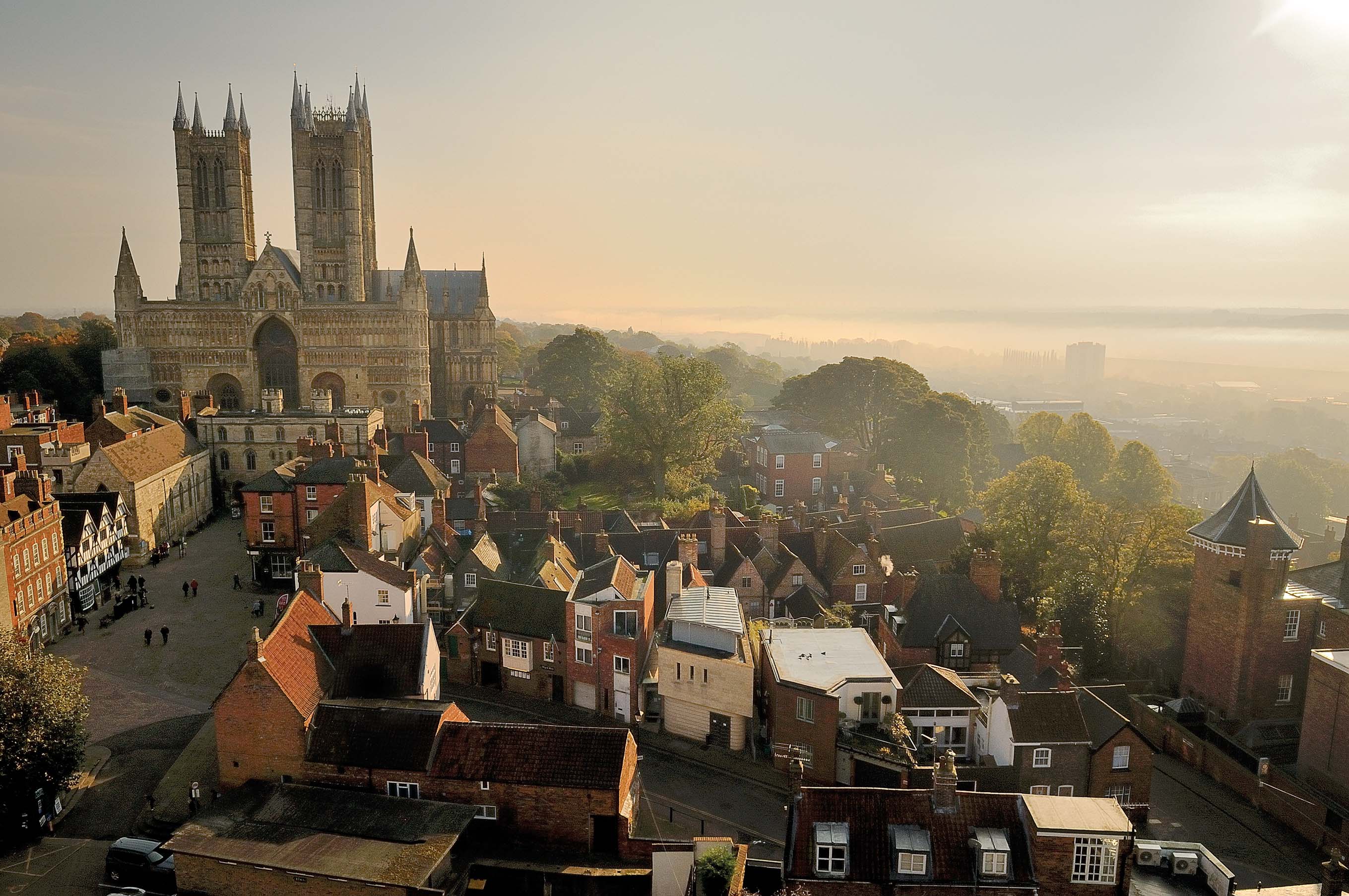 When you consider Lincolnshire's ever-evolving landscape, its open country fields, Lincoln's city views, the flat fenlands or perhaps the sandy coastline may come to mind. I doubt your first thought was of the roads and rivers, the weaving lines that make their way through the bucolic scenery of Lincolnshire. But this overlooked aspect of Lincolnshire holds so much interest and information both geologically and historically. That is something that Lincoln man Jon Fox has recognised and documented in his latest publication 'Lines Across Lincolnshire.'
Following on from his previous beautiful book the Lincolnshire Landscape, Jon likes to put the reasoning behind the photos he takes, why the landscape looks the way it does and how.
"I've always been interested in landscapes and the history of them," says Jon. "I'm also passionate about photography. Combining these long-standing hobbies I've had since I was just a boy, I've created a business out of it, providing books that give a story behind what people see."
Jon's latest book covers all the lines weaving through Lincolnshire, but he told us half a dozen of his most interesting discoveries.
1. The Lincoln Edge. This is an enormous line running across Lincolnshire. It's the longest escarpment in Lincolnshire, over 60 miles long and covering the full length of the county from Denton near Grantham to the village of Winteringham near the Humber. It's a band of harder rock called Lincolnshire Limestone that was used to build buildings like Lincoln Cathedral and Harlaxton Manor, and is still quarried in Ancaster. This route is also part of the Viking Way and demands incredible views over the land to the west of the county. "It's an early prehistoric route, probably the oldest in Lincolnshire, known as The Jurassic Way. This linked Yorkshire and Somerset and everywhere in between during prehistoric times. By the Iron Age, there would probably have been some kind of road here."
2. Medieval Sea Bank. The coastline around the Wash has changed considerably over the centuries. In Anglo-Saxon times Boston, Kirton, Spalding, Holbeach, and Long Sutton would all have been coastal towns. At some point, locals decided to protect themselves from tidal floods and reclaim the land from the sea. "By 1300 there was a continuous sea bank around the Wash and new villages such as Gedney Dyke, Holbeach Hurn, Moulton Seas End had been created due to this reclamation of land. The sea banks have continued to be extended from the 14th century up until 1983. This extension of land has created villages like Sutton Bridge, Dawsmere and Holbeach St Matthew. "No one really knows how the seabanks were constructed years back – probably in small sections rather than in one go – but they would have been built to provide protection against storm surges and also to expand the land for farming primarily. Within the last 20 years, sections like Frieston Shore have been breached to allow the sea back in to support wildlife and to defend against flooding."
3. Louth Canal. The Louth Canal – or rather the Louth Navigation as it was partly the river Lud canalised in 1770 to bring trade to Louth – is an early canal with a distinctive 'experimental' design of locks. "Canals were still new so the locks near Louth were experimental using curved sides. Sadly, the disused locks are now decaying, though the local canal trust is hoping to restore them as part of the canal's heritage." The canal declined with the rise of railways and road transport and finally closed in the 1920s, but it still makes a fascinating feature of our countryside scenery. "You can walk along parts of it and a particularly pretty section to walk alongside is around Alvingham."
4. Lincoln Trent. The River Trent has changed direction and therefore moulded the shape of Lincolnshire over many years. It completely changed its course after the Ice Age, leaving behind evidence in the form of gravel spreads and other features. The river originally ran through Ancaster 600,000 years ago, the oldest evidence of this river being found in the area. Evidence suggests early humans were living in the country at this point in time. During the Ice Age, a big glaciation changed the course of the river to flow through Lincoln and out through the Wash. This is proven due to the gravel deposits that occurs along its former course. The River would've been like that from at least 250,000 years ago, when it enlarged the big valley gap that forms the setting for Lincoln today. Around 17,000 years ago, after the Ice Age, the River then changed course to how it flows today; all the way up to the Humber. The old valley that once flowed out to the Wash is used by the River Witham.
5. Drove Roads in the Wolds. Droving is the act of moving animals from one place to the other. Lincolnshire has prehistoric examples of drove roads, where cattle and sheep would've been moved to go to market or to go out to graze. These were wide grassy paths between fields were huge herds of animals would pass through, controlled by men on foot and on horseback. By the 18th century, animals were being moved by professional drovers from Scotland to markets in London taking weeks or maybe months so these roads were vital. "Drove roads were important routes as droving was the only way of moving livestock before the railways, and drove roads allowed big herds of cattle to avoid the tolls and stagecoaches on main roads." "There were established stops for drovers including drover's pubs with fields to keep cattle overnight. There are still some of these around today, proud of their droving heritage."
6. The Loop Line Railway. The Lincoln to Boston walk and cycle path was once a railway called 'The Loop Line.' It was part of the first north to south railway in Lincolnshire carrying freight and passengers, going from Gainsborough to Peterborough. It finally closed in 1970 following Dr. Beeching's recommendations for streamlining Britain's railways. "When the line and many others were established, it almost completely stopped long distance road traffic. It was easier, quicker, cheaper and newer and therefore more exciting to travel by train." This is a great spot to walk now as are many of the places in Jon's book. To see the beautiful views he had the privilege of featuring in his publication, you can purchase Lines Across Lincolnshire in local Waterstones, independent bookshops and visitor attractions like the Cathedral and Boston Stump.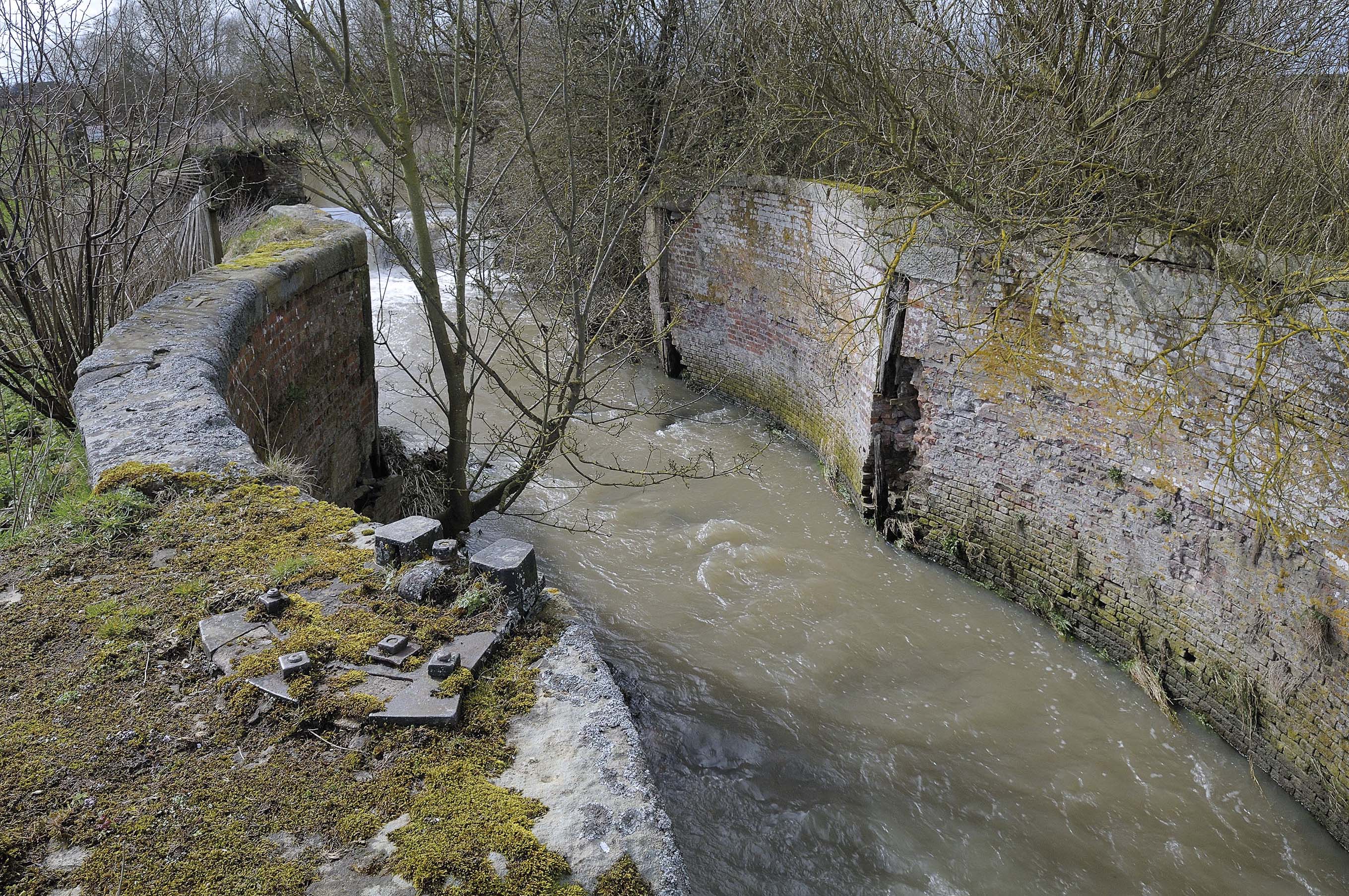 About Jon Fox…
Jon Fox is the man behind the lens in all these incredible photos of Lincolnshire, but he's also the man behind the endless hours of research putting together his books that delve deeper into Lincolnshire's landscape. "I combined my passion for photography with my interest in landscapes, and what's behind the view you see, why it looks that way and how," says Jon. Jon has always lived in and around the county, moving to Lincoln 20 years ago, having had a successful career with local authorities before starting as a publisher. "This is my second publication – my first being Lincolnshire's Landscape. They take me around three years to put together. I don't just go to an area and take a photo; I like to get a feel of the place. I'll stay overnight camping, getting sunrise and sunset shots and getting an understanding of the area. Lincolnshire's the perfect place to see the most incredible landscapes, which still display the evidence of its past. There is so much history in this land, especially in the lines through it, from the Roman roads to prehistoric tracks and medieval valleys. I started putting this book together as soon as I had published Lincolnshire's Landscape. It's become a very enjoyable process, and I'm hoping to do a third!" Jon's book is sold in Waterstones, independent bookshops and visitor attractions across Lincolnshire. He also attends trade shows and fairs up and down the county when he's not putting together his books! For more information visit www.greenploverbooks.co.uk.