For a dazzling display of spring colours and a grand day out, we can recommend no better place to visit than Spalding's Springfields, home to some spectacular spring gardens celebrating the area's bulb-growing heritage and to an unrivalled outlet shopping experience…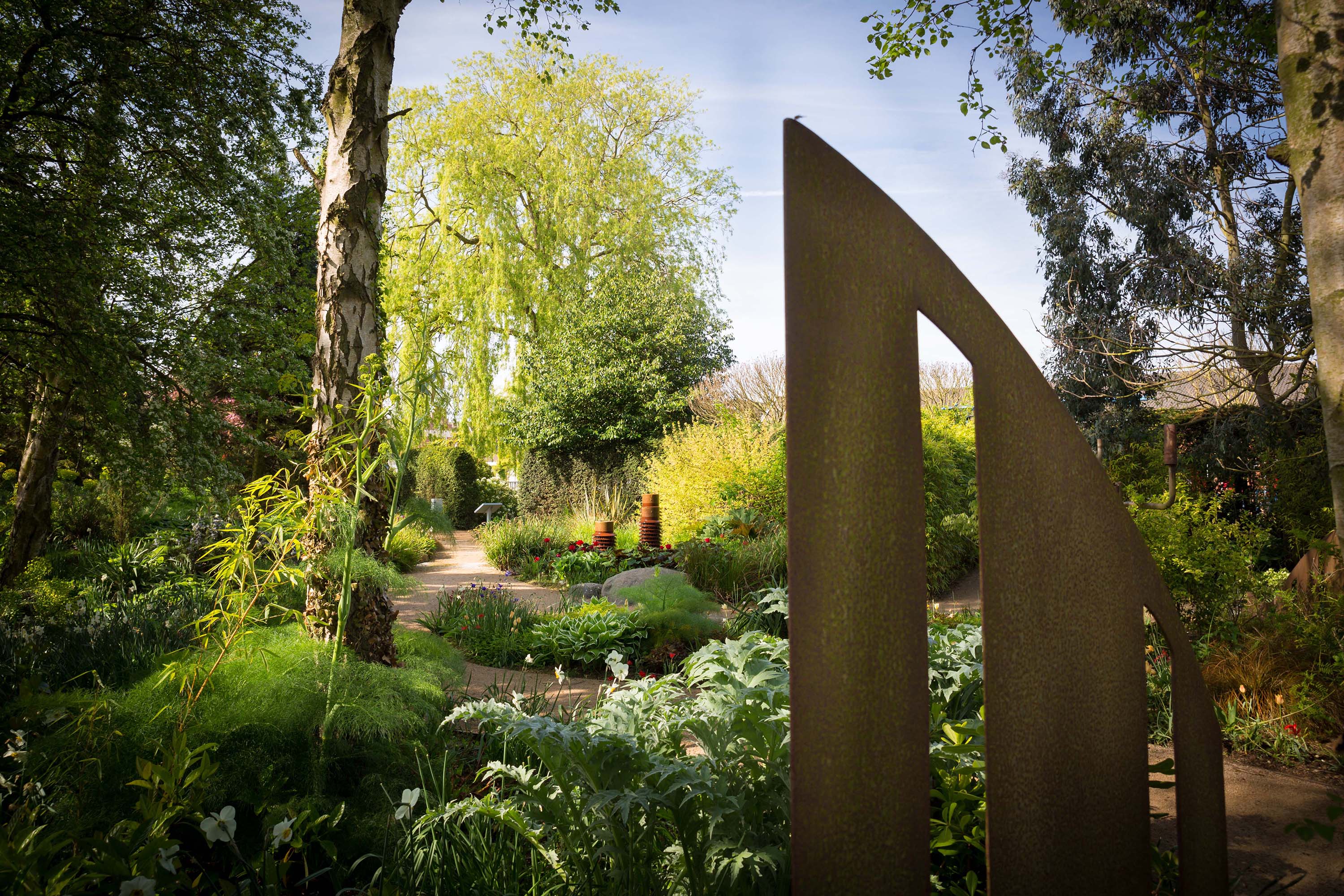 Daffodils, tulips and the chance to get out in the fresh air. All present and correct, but something's still missing this Easter. Ah, of course! Chocolate!
Happily, the outlet shopping constituent of Spalding's Springfields Outlet Shopping & Leisure hasn't overlooked that spring necessity, welcoming a brand-new retailer, Cadbury, just in time to ensure you can stock up for Easter.
The site opened in its present form back in May 2004, but its history reaches back much further. From the early 1900s the area's main crop was daffodils.
The first large plot of tulips was planted in the area by Sam Culpin in 1907 and by the 1930s, 1,500 men and women were employed to curate fields of bulbs totalling about 3,000 acres.
Tourists would visit the tulip fields by the busload to view the colourful displays, and in 1948, the area's Growers' Association organised Tulip Week which eventually incorporated the Flower Parade, the first event being held in 1959.
At the time the industry would grow tulips, retaining the bulb to sell on, and rather than discarding the flower head, these would be used to decorate the Flower Parade's colourful themed floats; today the supermarket-led cut flower trade has eliminated this by-product, and instead we're more inclined to purchase tulips to brighten up our living rooms, still grown by local farms like Coles of Pinchbeck, Evolve Flowers and Smith & Munson of Gedney.
In 1966 – an era of peace, love and tulips – the Growers' Association decided that with a healthy wholesale trade already established and as the area was beloved by visitors, a new site should be created to celebrate the industry.
The site of what is now Springfields was then 20-acres of ploughed farmland. Work began in October 1964, hampered by bad weather and waterlogged soil, but after a lot of hard work, including the planting of 1,000,000 bulbs, 30,000 trees and the construction of a beautiful lake with landscaped walkways, the site opened in April 1966. The area finally had a chance to show off its horticultural prowess, in the six to eight weeks of the year that its bulb-growing industry was in full swing.
The gardens were heaving with 3,000 varieties of bulbs – 300 different tulips alone – and it was common for the area to have over 400,000 visitors.  The formation of the charity Springfields Horticultural Society in 1967 saw the organisation manage the gardens until 1990, when a decline in visitor numbers instigated a re-evaluation of the use of the site including a redesign of the show gardens.
Significant investment by a range of partners of more than £30m enabled a reinvention of the whole area, reopening it in May 2004 as Springfields Outlet Shopping & Leisure and Festival Gardens. Today the site comprises 11 feature garden areas across 25 of the site's total 38 acres, created by landscape designers like Chris Beardshaw, Charlie Dimmock and Kim Wilde, plus woodlands and wetlands.
The site is also home to an unrivalled outlet shopping site comprising no fewer than 55 retailers and nine restaurants plus the Adventure Land play area for youngsters, and a hotel too. Best of all, the site is still enjoying ongoing development with Head Gardener Andy Boyton having led the half-dozen or so strong team curating Springfields' gardens for over 16 years.
Last year over 100,000 bulbs were planted, including 50,000 daffodil bulbs (added to the 64,000 left in from previous years), plus 1,000s of tulips and other spring flowering bulbs.
One of the secrets to the site's success is a great working partnership between Springfields Horticultural Society under its CEO David Norton and SLR Outlet Shopping & Leisure which manages the outlet shopping element of the site.
Both organisations work together to bring around 2.3m visitors to Springfields each year.  Inga Maxwell of Springfields Horticultural Society has also been working hard to provide a new interactive planting map for visitors to the gardens, one which works via your mobile phone's Near Field Communication (NFC) capability to help easily identify specific varieties.
Springfields Events & Conference Centre provides funds towards the maintenance of the garden via Gift Aid, and the Horticultural Society charity remains responsible for the development and maintenance of the gardens.
The Society is also in the process of completing a specially designed Nostalgia Garden for visitors with Alzheimer's and other forms of dementia with pioneering interactivity designed to stimulate memories.
2023 is also a significant year for Springfields and for Spalding with the return of the Spalding Flower Parade, a bid by local man Steve Timewell and his colleagues.
The parade will return on 13th May and it's hoped that it will see the return to the town of an annual celebration of South Holland's horticultural heritage since the last parade in 2013.
Meanwhile new additions to the outlet  shopping and leisure village's retailers including Cadbury, whose retail space is already stocked up with a mountain of Easter Eggs ready for early April. Other names like M&S, Next, White Stuff, Jack Wills and Radley all help to create an unrivalled shopping experience.
For a site that can trace its lineage back to the 1960s, Springfields is a destination which has continued to evolve and today it offers not one but two great reasons to visit this month… some stunning gardens, and a great shopping experience too… a great place to visit this month, we reckon!
Springfields Festival Garden site and Outlet Shopping & Leisure is open seven days from 9.30am (10.30am Sunday) on Camelgate, Spalding PE12 6EU. The site features 25 acres of gardens plus over 55 retailers offering up to 70% off RRP. The site also has nine restaurants and the Adventure Land play area for youngsters.