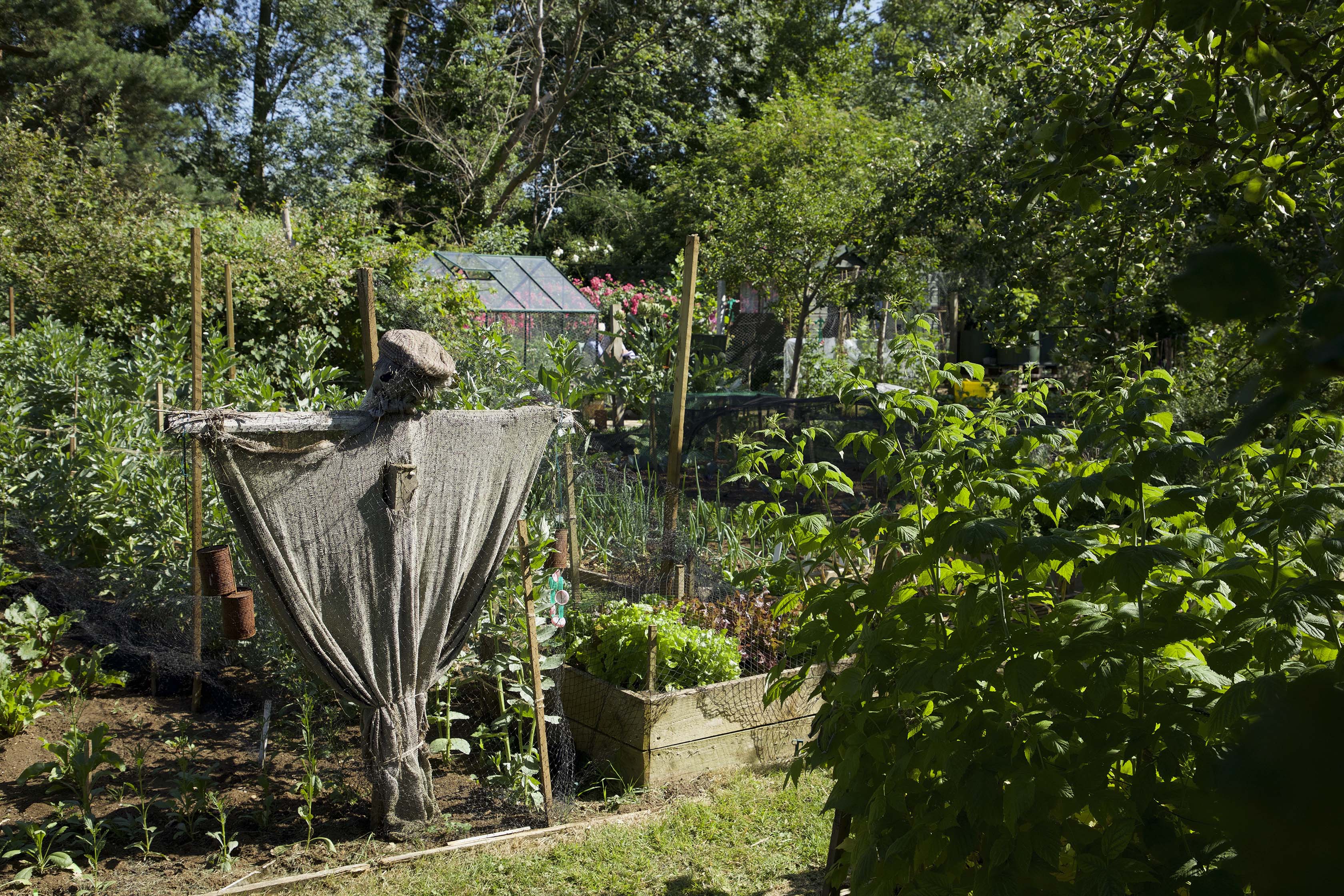 Where there aren't houses in Stamford, there are rows upon rows of allotments being taken care of by some of Stamford's finest gardeners. We catch up with one particular couple whose allotment is an award winning simply sublime space.
With houses popping up all over the place in Stamford, many without gardens or parking, it can leave one wondering how people still get their gardening fix. Fortunately, we still have Stamford Meadows, a great expanse of land for the public's enjoyment. Then there's the walk along the Welland which is a tranquil area, surrounded by mature trees that have seen so much.
But there is also a huge allotment community in Stamford which is well looked after by Stamford Town Council and taken very seriously.
One such allotment has been in the green fingers of Neil and Kay Bamford since 1967. It's a secret spot, tucked away from the hustle and bustle of competitive courgette growers but somehow, still one of the most sociable. "The town council offered us this plot back in 1967 when it was all weeds along the river and there was a 4ft flood level on the shed door," says Neil. These days, you'd be doing well to find a weed and the River Gwash has settled into its banks where it slips along peacefully with the kingfishers and the occasional otter, so Neil tells me. "We see lots of wildlife here," says Neil.
"There have been fox cubs this year, kestrels nesting for the past five years but they haven't come back this year sadly. We also see a great-spotted woodpecker, sometimes we see the blue flash of a kingfisher darting past and we've had minks and otters." A little creature that Neil, Kay and the rest of the allotment teams aren't too fond of is the grey squirrel. "The squirrels cause havoc," Neil says right on cue as a neighbouring gardener comes by to check on the traps. It's actually illegal to release grey squirrels, if you trap one, be it in the garden shed, a humane trap or the garage, you have to dispose of it. Grey squirrels eat fruits and vegetables, they also dig up and eat bulbs and corms. They disturb the other wildlife, often taking eggs from bird's nests and they also destroy netting and strip the bark of trees.
Naughty squirrels out of the way, you wouldn't think that Kay and Neil have been battling them because everything looks pristine. The vegetables are thriving, and Neil expects to see broad beans, celeriac, spinach, lots of different lettuce, red peppers, potatoes, leeks, onions, sweetcorn and carrots and many many more sprout this summer.
"We're not quite self-sufficient," Neil says, but Kay says they're still using last year's crop of berries out of the freezer and they will make up lots of soup for the cooler months with their fresh produce. "It tastes delicious around an hour after picking," Neil smiles, it doesn't get fresher than that and perhaps explains their youthfulness and bouncing energy!
While we were chatting about vegetables, Neil let me in on a little secret of Head Gardener Kay. "To grow great parsnips, all you need to do is get keep hold of the tubes from inside toilet rolls," says Neil. "Fill them up with compost and put them on a tray and plant two seeds in each tube, leave them in the greenhouse and water them lots." Neil then says that they will plant the seed that has grown the strongest in the garden and it's a fail-proof way of ensuring you get big, sturdy parsnips because at the end of the day, no one likes a small parsnip. As well as vegetables and summer fruit, Neil and Kay have a variety of mature trees including 11 apple trees, there's a stunning big old Bramley in the centre of their vegetable patch.
It's not just Neil and Kay who take care of their garden, it has enticed many a helper over the years as gardening is therapy to a lot of people. Kay says they get a lot of help from their friend Jill, who will often pop over to help with weeding and watering, there's lots of watering to be done! And that's not all! Kay also opens the garden when it's looking it's best to different groups across the county to raise money for charity. So far, the garden has helped the Evergreen Care Trust, Friends of Stamford Hospital, Parkinsons UK and this year they are raising money for Prostate Cancer research with help from the Deeping U3A. This is a case of a garden giving back, whether it's an afternoon tea raising money for charity, or a quiet spot to reflect, Kay and Neil have created a real plot of paradise.
Stamford's Allotments
Price: From £32.
Waiting List: Anything from two weeks to a year – depending on where you would like your allotment.
Find Out More: To find out more, visit the Town Council directly or have a look on their website where there is a great deal more information. Please call 01780 753808 or visit the website www.stamfordtowncouncil.gov.uk.