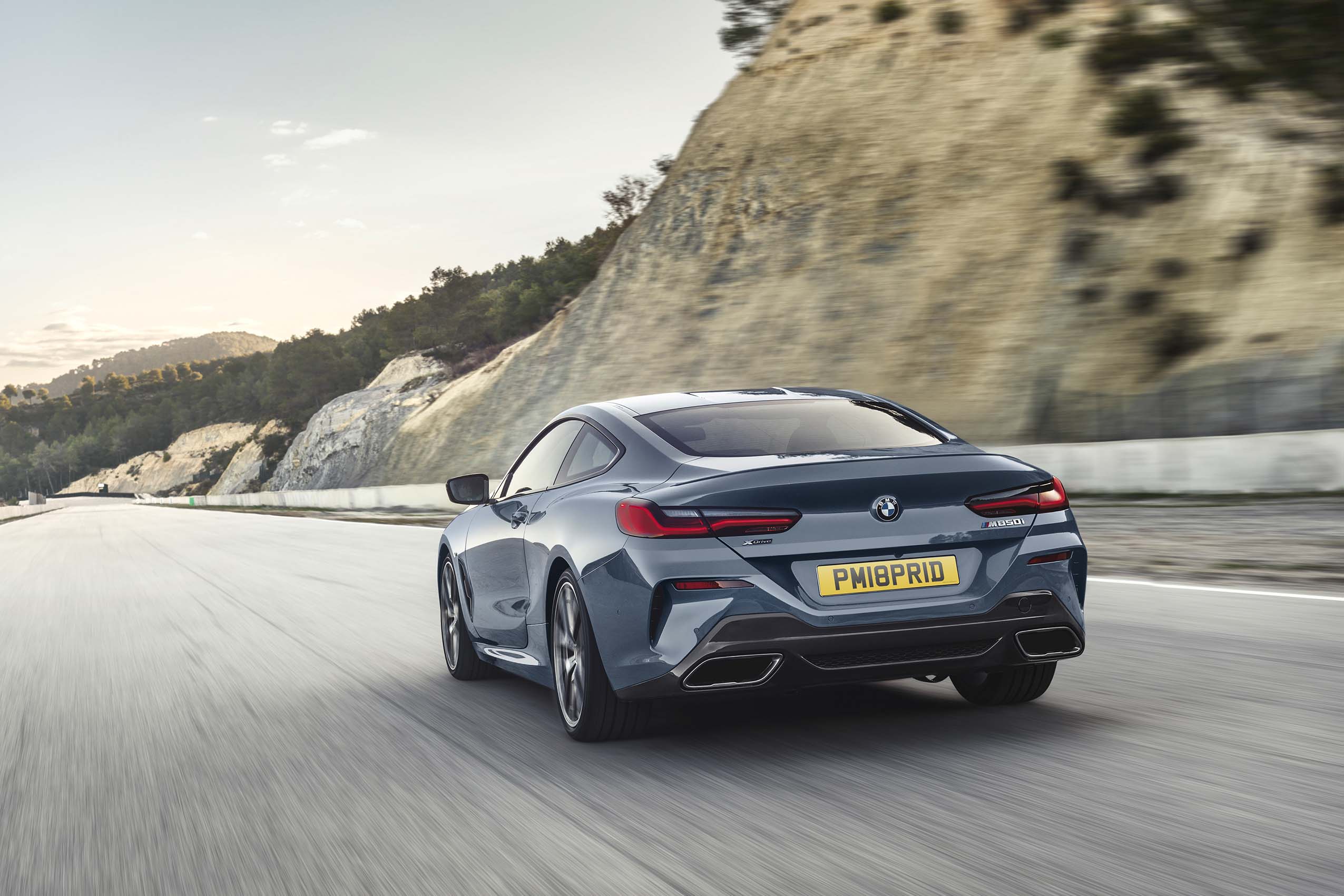 Have you ever wondered what would happen if BMW made a 21st century rival to Porsche's 911 Carrera? The answer is here; BMW's eighth wonder of the world, and a GT flagship for Germany's Bayerische Motoren Werke…
Diesel is dead, long live diesel. So said the bigwigs at Bayerische Motoren Werke, more commonly known by its acronym. Ever since 2014, BMW's i8 proudly proclaimed that combustion engines were dead and electric supercars were the way forward.
Indeed, the i8 is a fine car; blending blistering performance with a degree of eco-responsibility. But liquid fuels aren't dead yet, and since the discontinuation of the BMW 850i in 1999, BMW has been lacking a flagship GT to take the fight to Porsche's 911, the Mercedes SL and Audi's R8.
That's not proven too much of an inconvenience for the firm, whose performance credentials have been proven by the M3, M5 et al, but still, it's about time BMW had a fire-breathing GT range topper in case the i8 still leaves you sceptical of electrification.
So here is the firm's new car. Two doors, four seats (well, nearly), and two models from launch. At £76,000 the 8-Series is cheap – not in isolation, of course, but when compared to its rivals.
These include Aston Martin's new V8 Vantage at £120,000 and Mercedes's S-Class coupé at £102,000, but a forthcoming M8 model will put the BMW on a more even footing with those models.
For now, there's a choice of that 3.0V6 twin turbo diesel 840d model, or a £100,045 4.4V8 twin turbo petrol powered M850i; a sort of watered-down version of the M8.
It's the diesel which remains our recommendation. Granted the M850i and M8 will be quicker, but with the diesel car reaching 60mph in 4.9 seconds and achieving a top speed of 155mph on a private track, whilst returning a family hatchback-like 46mpg, you'll want for no torque, no performance and you'll appreciate the extra economy when you're using the car day-to-day.
Besides, the BMW is designed to be about luxury just as much as it is about performance.
And on this point, what the BMW does offer – beyond its looks and performance – is a very generous roster of standard kit and a lovely cabin with high quality materials.
Whilst Aston will charge you extra for heated seats or keyless entry, the BMW by contrast gives Merino leather, adaptive cruise control, a Bowers & Wilkins stereo, sat nav and digital instrumentation all as standard. The car's cabin is beautifully trimmed, too.
Of course, such GTs are not chosen on the basis of whether they offer the most toys, but on the grounds of badge, brand appeal, style and personal taste.
On that point, BMW has a very strong contender in the 8-Series. It's a stunning looking car and offers blistering performance too, even with a diesel engine.
It's refined enough and understated enough to be usable day-to-day, but it looks every bit the sports car that BMW has for too long lacked in its lineup.
BMW 8-Series 840d 3.0V6
Price: £76,270, available Sept.
Engine/Drivetrain: 3.0V6 twin turbo diesel, 320bhp. Eight speed auto with four wheel drive.
Performance: 0-60mph 4.9 secs. 155mph top speed.
Economy: 46mpg combined.
Equipment: iDrive, voice control, wi-fi, navigation, adaptive cruise, leather, Bowers & Wilkins stereo.