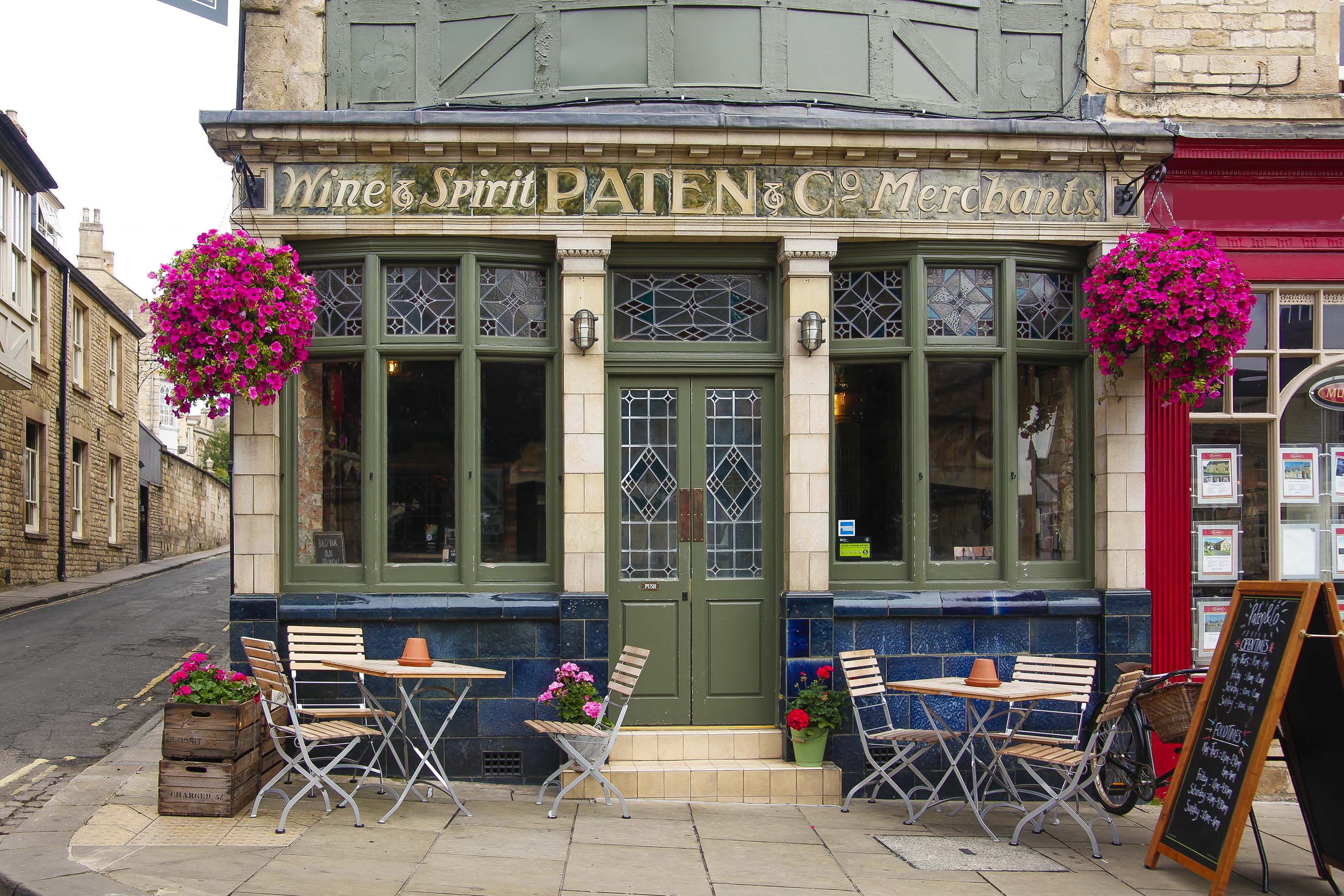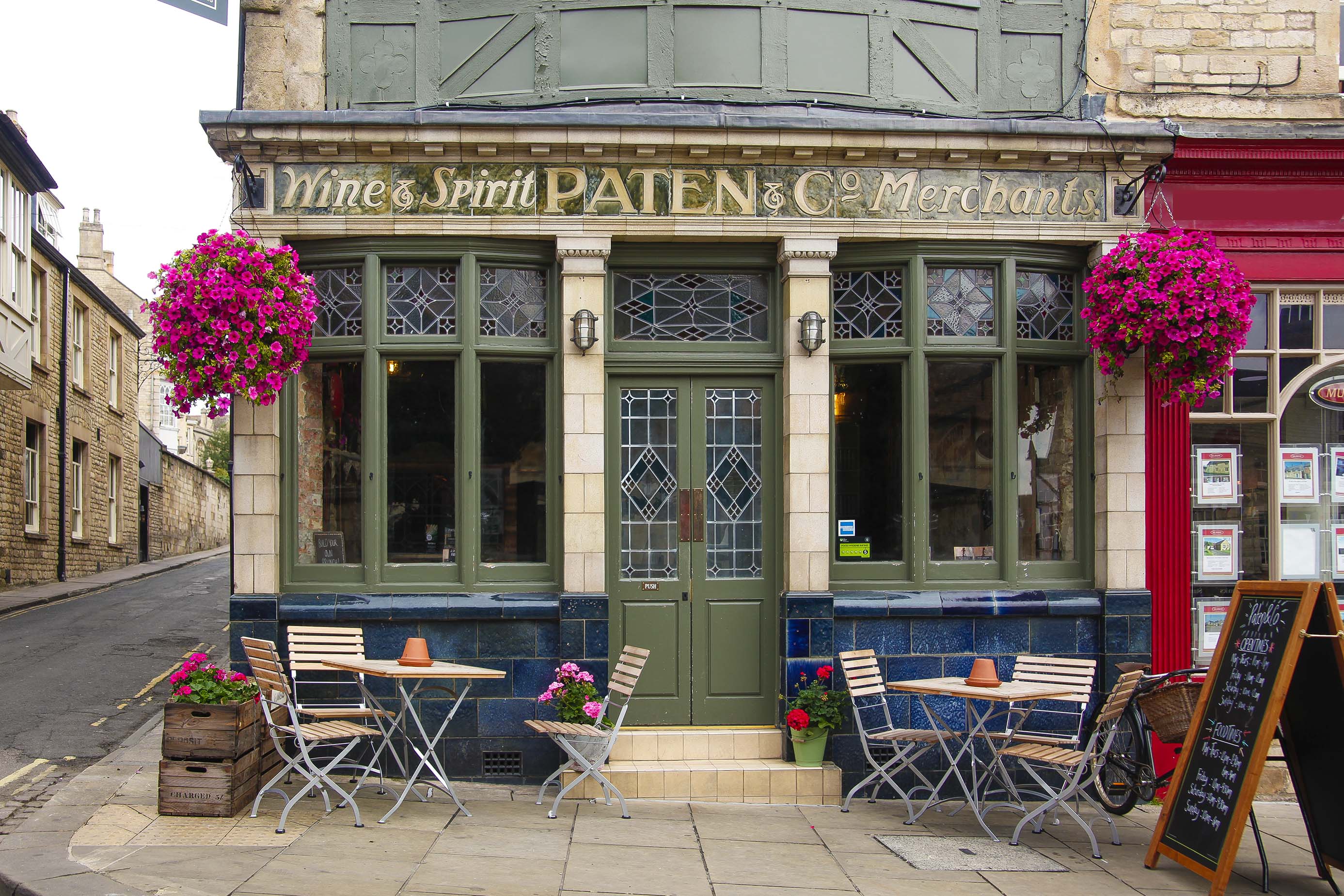 One of the oldest Knead Pubs enjoyed a comprehensive makeover earlier this year. If you haven't got round to visiting Paten & Co yet, you've been missing out and your taste buds might never forgive you. This season we think you should make it your quest to settle into a cosy seat and tuck in…
If you're from this area, then you'll know of Knead Pubs. Perhaps you've been for a pizza in the Tobie Norris? The Crown could be your go-to for a coffee or a Sunday roast, or if you're in Oakham, you're bound to have gossiped over a pint of real ale in The Lord Nelson. What you might be failing to grasp is that Paten & Co is all part of that same distinguishable group of exceptional pubs but it's a little bit different.
I'm from Stamford myself, I grew up here and when I was 18, The Periwig was the place to go on a night out, followed by Central or sometimes Quayholes. It was a sad, sad day when The Periwig closed its doors and it remained a mysterious rumour-filled void for a year or so while Michael Thurlby worked his magic.
Fast track to today and I'm always surprised at the almost suspicious attitude that Paten & Co receives from my parent's generation. It's as though they think it's a secret club, and they're not members so they'll stick to the Tobie. What Paten & Co is, is different. Somehow, despite owning six pubs and a hotel, Michael is capable of making each of his cosmoses unique. The décor is outstanding, the name, Paten & Co, is the original name of the building when it belonged to a Wholesalers in the 18th Century. "We didn't find the sign until we'd stripped it all back," says Michael. "We've used a lot of the original materials to create what you can see today." The effort and brain power behind the design is actually quite overwhelming.
Tube station tiles caress the corners near the bar area leading you to beautifully upholstered sofas, tables and chairs and an original laboratory desk from school. It's like a Land Rover Defender conjuring up a rugged past where materials enjoyed a sort of attractive utilitarian quality.
As you make your way up the stairs, the tiles travel with you, curved into the corners like a corset around a waist. An industrial pipe holds great big lights to guide you on your way. Did I mention the lighting downstairs? The green bottles are reclaimed wine vats that the Italians who moved to Peterborough in the 18th century would have used to make wine, Michael found them and used them. If anyone wants a lesson in sustainability, Michael's your man. Upstairs, you'll see Head Chef Frazer King busting his moves in the kitchen over what was formerly the dance floor. There are booths to sit in as well as comfy seating with possibly the best view of Stamford across Red Lion Square. Each seating area has portals to plug in should you wish to re-charge electrical devices, work from a laptop or even sit back and watch Netflix; the Wi-Fi is super fast.
Head up the stairs again and I guarantee you'll re-think your own interior design at home. Even the sinks in the bathrooms made me want to rip mine out so I could have a bit of marble and some raw charm. It's all very raw, the materials, the original plaster on the walls, but thankfully, not the food.  Paten & Co can be different to Knead's other pubs because firstly, there's a young and exciting new chef and secondly, he has a charcoal oven to play with. Did you know that Knead Pubs cook with a lot of their very own meat? I certainly didn't but it explains why the beef brisket practically falls apart in your mouth before melting away, and it's probably what keeps people going back.
"The farm has grown in the last few months," Michael tells me. "We've gone from having around 200 Texel sheep to 470, we've got a herd of 50 Lincoln Red cattle producing calves each year and we have some Berkshire pigs as well." Knead Pubs take care of everything from feeding to the butchery of their farm animals, ensuring everything is done to the highest standard. "We have rare breeds that are harder to keep because everything is about taste," says Michael. "We don't want to be serving fattened beef in our restaurant, this is a different sort of meat that people might not have ever tasted before." Of course, by producing your own supply chain you're also giving yourself a serious challenge but that's what Knead pubs are all about, hard work to produce incredible results. Paten & Co oozes provenance, from the food to the décor to the passionate staff who are all taking great pride in providing a fantastic service to everyone who steps in the door. Head Chef Frazer's menu is diverse; you can order a variety of nibbles to share with a group but there's also the option to have a larger dish if you'd prefer. They're even putting grouse on the menu while it's in season, something I wish we saw more of in this rural area. There's a very relaxed vibe, I'd happily go there for a coffee to do some work as much as I would get dressed up for date night and a bottle of Prosecco, it caters to both.
So there you have it, perhaps Ross, Michael and his team won't shout about it but here at Stamford & Rutland Pride we will, Paten & Co is bringing the city to our much loved little town and we couldn't be more grateful. The winter months are upon us and I just can't wait to get cosy by the fire with an outstanding glass of red wine.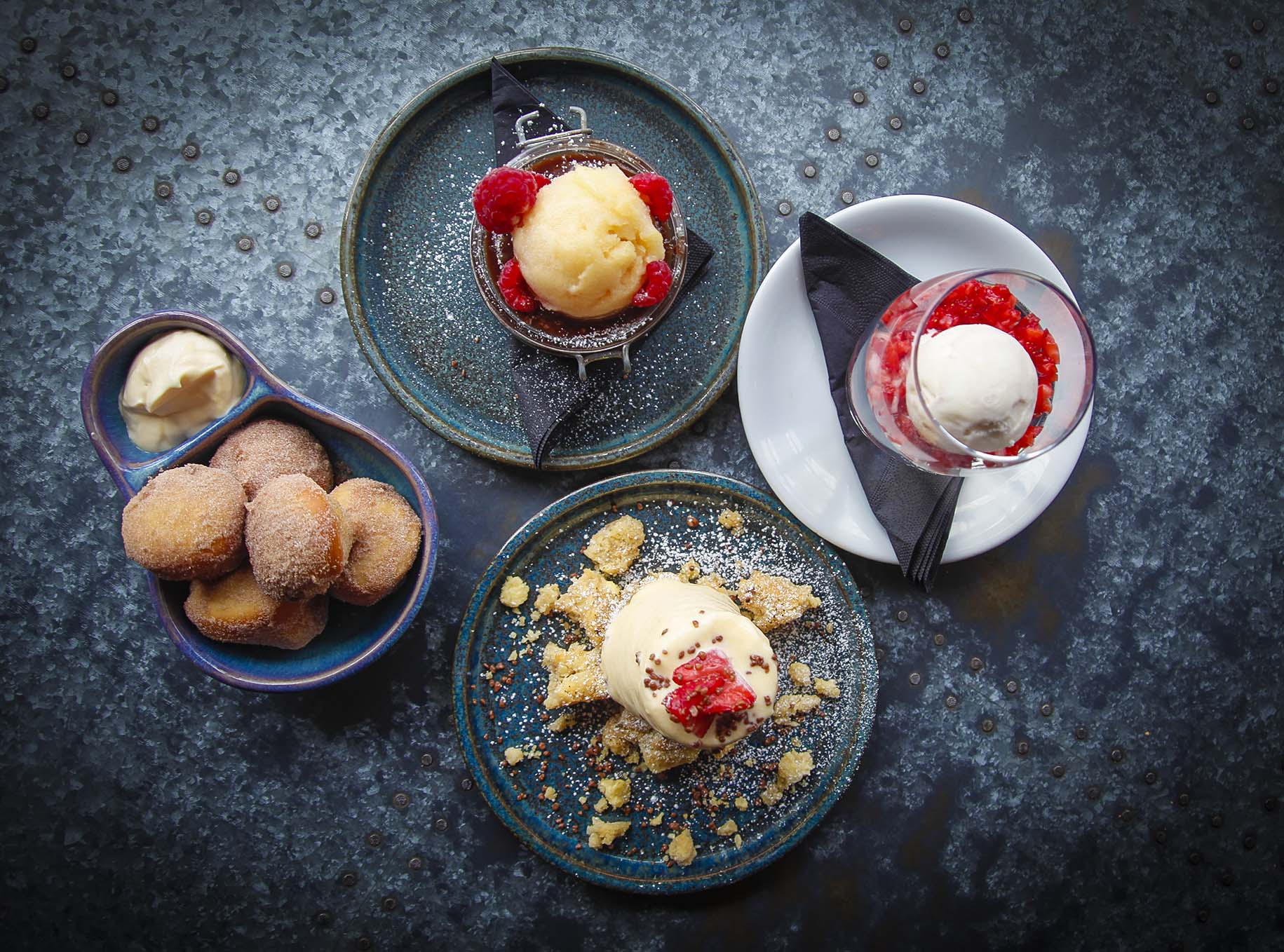 On the Menu…
Small Plates
Black Pudding Scotch Egg, Parsley Mayo £6.
Tallington Lamb Kebabs, Paten Hot Sauce, Pickled Cabbage, Smashed Cucumber £7.50.
Sweet Potato Fries, Basil Mayo £4.
Soy Glazed Chicken Wings, Spring Onion, Charred Lime £7.50.
Grilled Corn on the Cob, Lemon & Oregano £3.50.
Large Plates
Pulled Pork Taco, Guacamole, Pineapple Salsa £9.
Pan Fried Fillet of Sea Bass, Red Lentil Dhal £10.
Paten Beef Burger in a Charcoal Sesame Bun, Chipotle Onions, Rocket, American Mustard, Cheese Sauce £10.
Desserts
Baked Cookie Dough, White Chocolate Parfait £7.50.
Chocolate Nemesis, Blood Orange Sorbet £7.
NB: Featured dishes are subject to change.
Open For Business…
Monday – Thursday: 12 noon – 2:30pm & 6pm – 9pm. Friday – Saturday: 12 noon – 9:30pm.
Brunch Available: Saturday & Sunday: 10am – 12 noon.
Paten & Co in Stamford, to book call 01780 408647 or email the team paten@kneadpubs.co.uk for more info visit www.kneadpubs.co.uk.